Home decorating is likely the most time consuming part of moving into a new home, but also the most fun. There are so many options and styles these days. We moved into our house just over a year ago and have taken our time with each room. Some things came together quickly and sometimes I still feel like we're going through drawer by drawer and optimizing our space.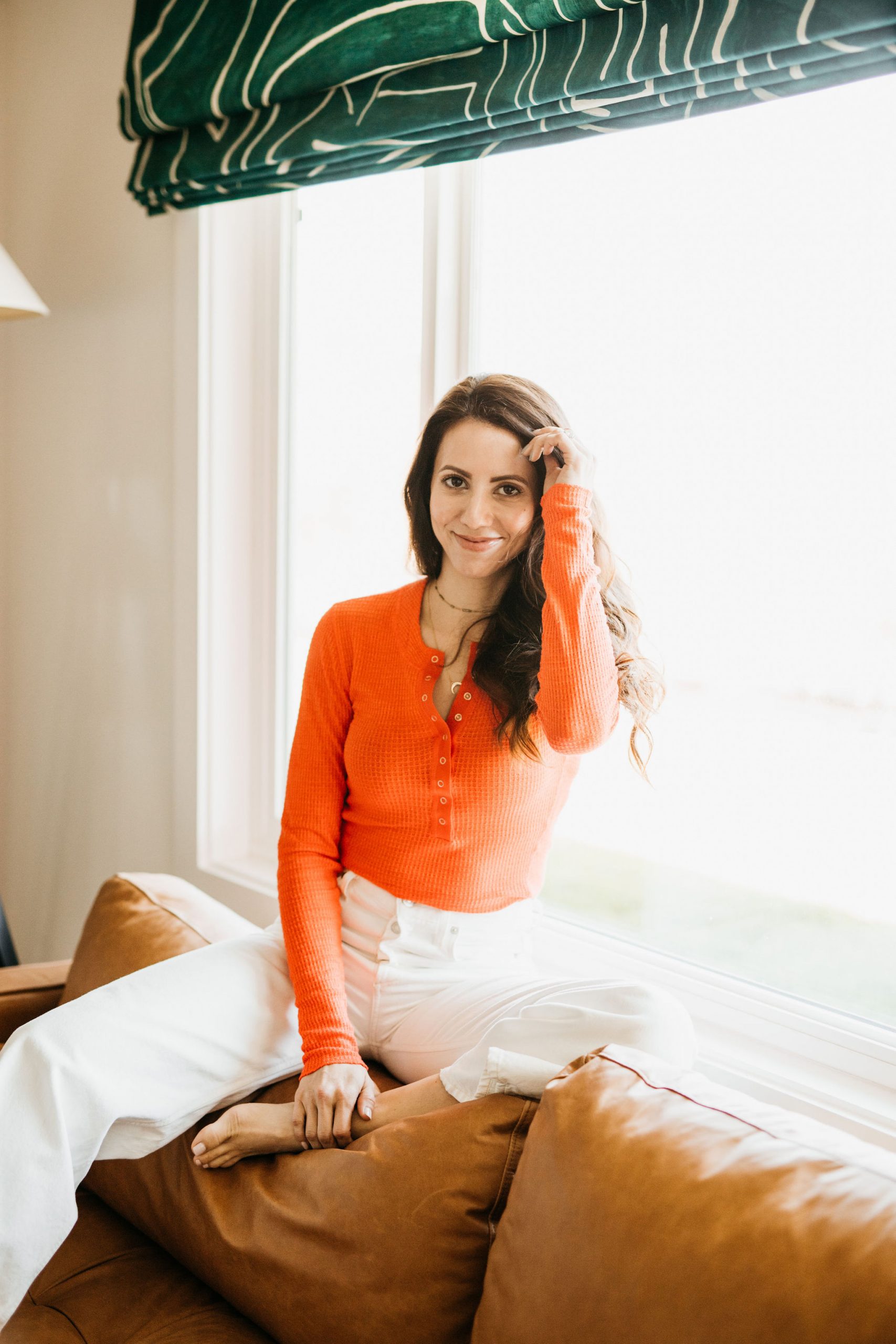 As you can probably guess, decorating a house is one purchase after the next. Everything from painting an accent wall to the coasters on the table costs money and, to be honest, it adds up quickly. But you are creating your home! The place you spend most of your time, and it should be beautiful and an enjoyable space to be in. I'm here to break down where we splurged and where we've saved and some lessons we've learned along the way. 
Gather Your Home Decor Inspiration 
So you're scouring the internet for design inspiration, you've been saving photos for the last year and when you're in line for coffee you find yourself searching for the perfect sectional couch for the living room. Pinterest boards are a great place to store all of your ideas, and did you know you can upload your own photos to boards on Pinterest? Any photos you find on google or maybe someone's blog, just go to your photos and click the arrow like you are going to send it to someone and click the Pinterest logo – helpful right? There's nothing worse than having a pile of screenshots on my phone (although I am guilty of that too), a Pinterest board, saved images in Instagram and a link I texted to Chris all scattered about. I want all the inspo in one place so I don't forget any of my good ideas. 
Where to Splurge When Decorating Your House 
My hard and fast rule is to splurge on the rooms you spend the most time in and anything you've been daydreaming about for years. 
Have you held any daydreams since you were a little girl? I always wanted a swing in my backyard so even though I don't spend a ton of time there, it's been in my head forever and I'm going to have it. Maybe for you it is the white picket fence or the huge bookshelves that could hold more books than you could ever read, whatever it is – make it happen. This is your home and your space, it should feel special to you!
When it comes to where you spend most of your time it will likely be the kitchen, bedroom or living room. These are the popular areas of the house that will be very lived in and you want them to be a place you love to be and be durable as far as furniture goes. 
The Bedroom 
I've made our bedroom my priority room. I need a super controlled bedroom environment to ensure I can sleep (day or night) so we splurged on our bed, mattress included, linens, blackout window coverings, AC, and noise machine. This might seem like overkill but when working shift work sleep is very important and sometimes hard to come by so I have set myself up for success. Our bedroom makes me very happy and even though it is only C and I that see it, it was worth all the money we splurged on it. 
The Kitchen
I definitely suggest investing in quality appliances when it comes to your kitchen. If you chose a bottom of the line set, chances are one of them is going to give you headaches and if you have to replace it within a few years then suddenly you don't have a matching set anymore plus you've likely paid for repairs. Then, not so slowly, you'll replace each one and before you know it you've paid twice and a high quality set would have lasted you twice as long or more! Other things to invest in for the kitchen would be good knives and for us, a coffee maker (or two)!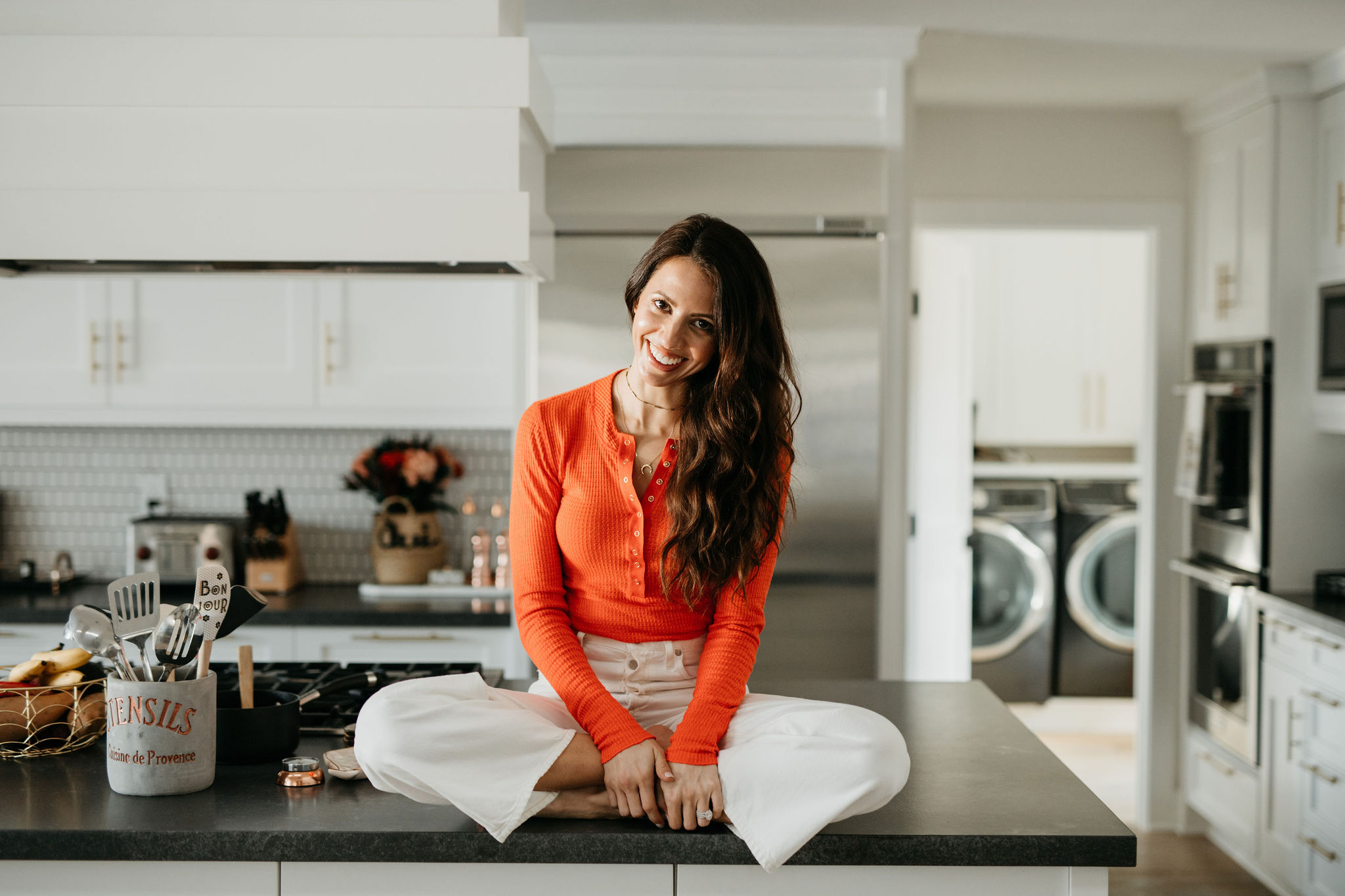 Hiring A Professional
Okay, you are building your dream home, sometimes you might need a professional's touch. Interior Designers do amazing work and can really make your Pinterest board come to life. A professional will streamline the process and have it move in ready within a matter of days of the walls being painted. They can just picture a room and design the whole thing in their head. It's wizardry to me haha. I mean I feel like I can put a room together but it takes a lot of trial and error. I think I rearrange the shelves in our living room weekly. 
An Interior Designer will also likely have access to more exclusive accent pieces and can get you better deals on almost everything (something I learned). Make sure you are not afraid to say you dislike something they suggest, this is your home in the end and you want it to be suited to your preferences. So if a professional is in your budget and time frame you won't regret it! 
Where to Save When Decorating Your Home 
Alright so you're splurging on your favorite rooms and an interior designer if you can make it happen! Now, where to save.
Plants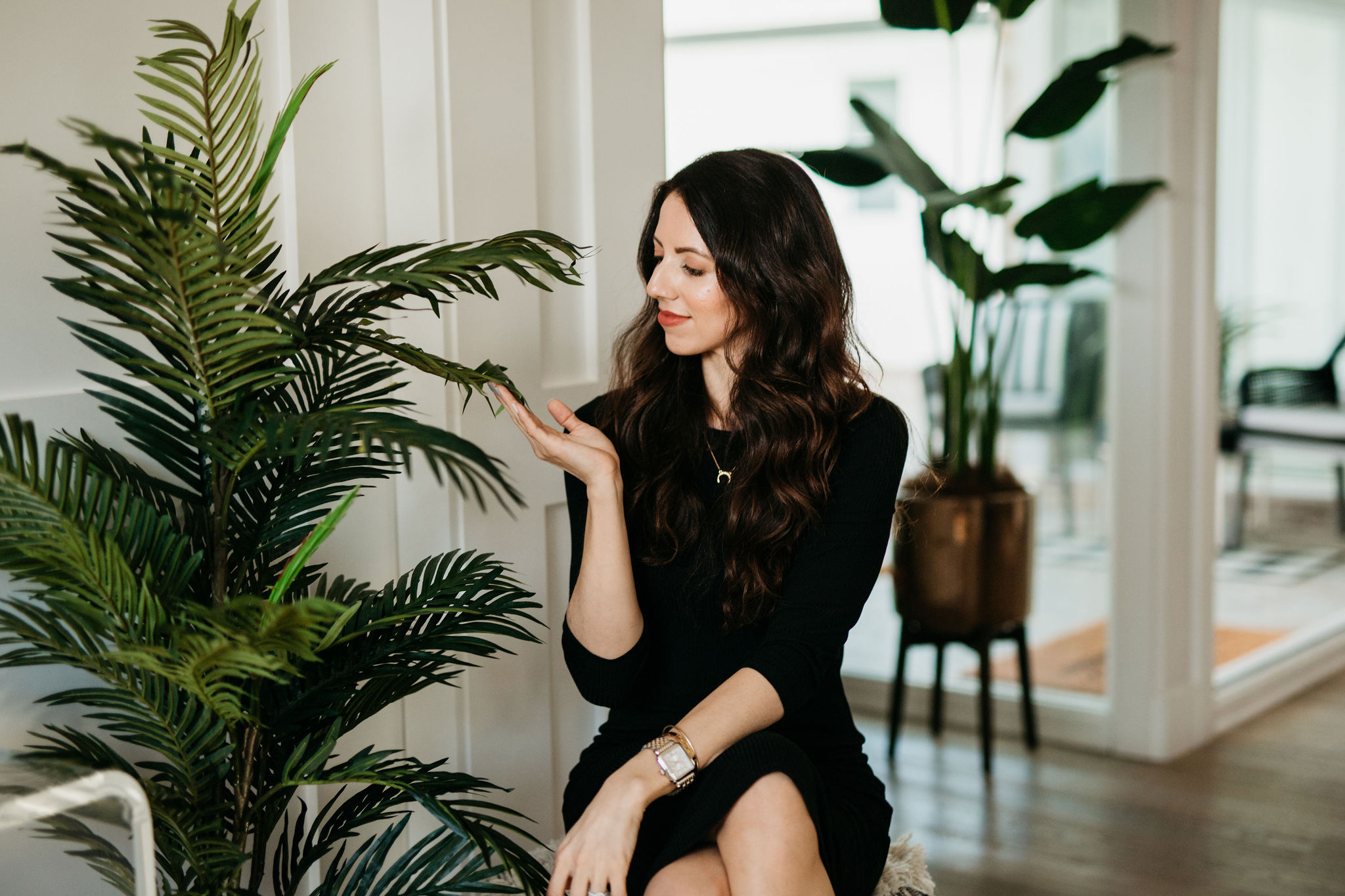 Real or faux they liven up any room and are very trendy right now. Everyone is hashtagging plant Mom and if you aren't talking to your plants you probably aren't doing it right. 
As I've proven you do not have to be a green thumb to keep a plant filled home, there are many faux ones that look real and many real plants that are very low maintenance. Plants are going to pump some nice clean oxygen into your home and brighten the mood and environment. I would recommend putting faux in the rooms you don't go into often, since you'd likely forget to water them, and live plants where they can get sunlight and in your main living areas. For me, I have accepted that (almost) all of the plants in my home will be faux. You can read more about why, and my favorite faux babies HERE. I'm a #PlantKiller. 
Rugs 
The spectrum of price tags on rugs is very very vast. But there are definitely affordable options. If you have pets and children, (or maybe just a messy husband), rugs can be a lot of work to keep clean and in good condition. Find some budget friendly rugs that are interchangeable around your home. Make sure more durable ones are used in high traffic areas and the more dainty rugs are placed somewhere for looks. Consider your pets when making this purchase! I can speak from experience, it hurts (my pride and pocket) terribly when you spent 1K on a rug that your dog destroys and you have to tell your husband he was right in suggesting a more affordable Costco rug. Speaking of rugs, we just got a new one from Boutique Rugs! Love that site because there are a TON of affordable options with free shipping.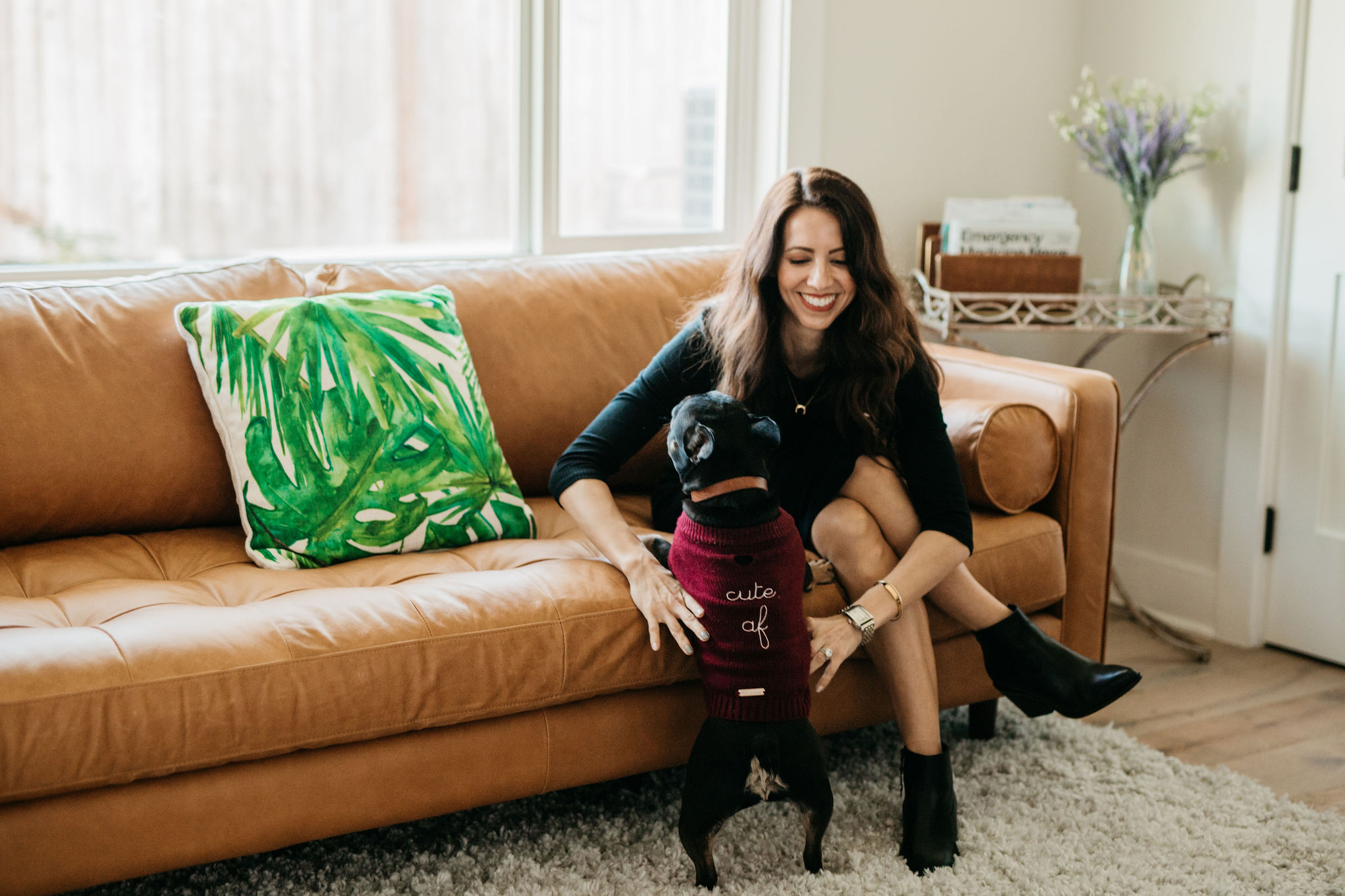 Decorative Books
I know coffee table books are classy and beautiful and they do really add a sophisticated touch to a room but you don't need to buy an $85 picture book to look classy. Instead go for a few travel magazines and fan lay two or three for a cute spread. If you're going for a simple bookshelf look checkout Etsy, they have lots of hollow/fake books that look real and buy purchasing through Etsy you are likely supporting a small business! I have a mix, but it breaks my heart when the gorgeous expensive books just sit there. Open them up every once in a while!
Dishware 
This is a big one, I know the aesthetic of all matching dishware and the perfect silverware is important but it does not mean it needs to be super expensive. Places like Ikea or Target have a ton of matching, colored dishes, cups, mugs, etc. that go with any color scheme. 
Outdoor Furniture
Entertaining is so fun and we enjoy hosting but people really don't care what they are sitting on, they just want to be in good company. Second hand outdoor furniture is a great option and always on the market since people tend to need different sizes when they move. We love comfortable but low maintenance outdoor furniture. Again, my heart breaks when an expensive piece is ruined by weather. I learned that lesson the hard way, so we always try to save in this area. 
Seasonal Decor 
I go back and forth on this one. Part of me says, "buy the expensive seasonal decor and use it for 10 years" and part of me says "go with the Homesense or Target options and find new fun stuff annually". In the name of waste we have invested a bit more in our Christmas decor. But you know I love picking up a few festive things from Target, who can say no?! You can find some fall decor inspo in this blog post!
Budgeting Bottom Line 
Do not rush the process of decorating! Decorating is everything from wall color to furniture to coasters on your side tables so do not be afraid to plan it down to the last little thing and take your time piecing it together. Finding the perfect piece is way better than just finding something that "will do for now", don't waste your budget just to be buying something else later. It is worth the wait to find that perfect piece, but if you are in front of a one-of-a-kind and you love it, go for it!! Don't risk regretting whatever you didn't buy because you second guess yourself. I've been there!
All in all it is up to you where to splurge and save. Make sure you and your partner/roommate both love the space you are creating and make it your own. If you are decorating your home right now I hope these tips are helpful and I would love to know what you splurge and save on!