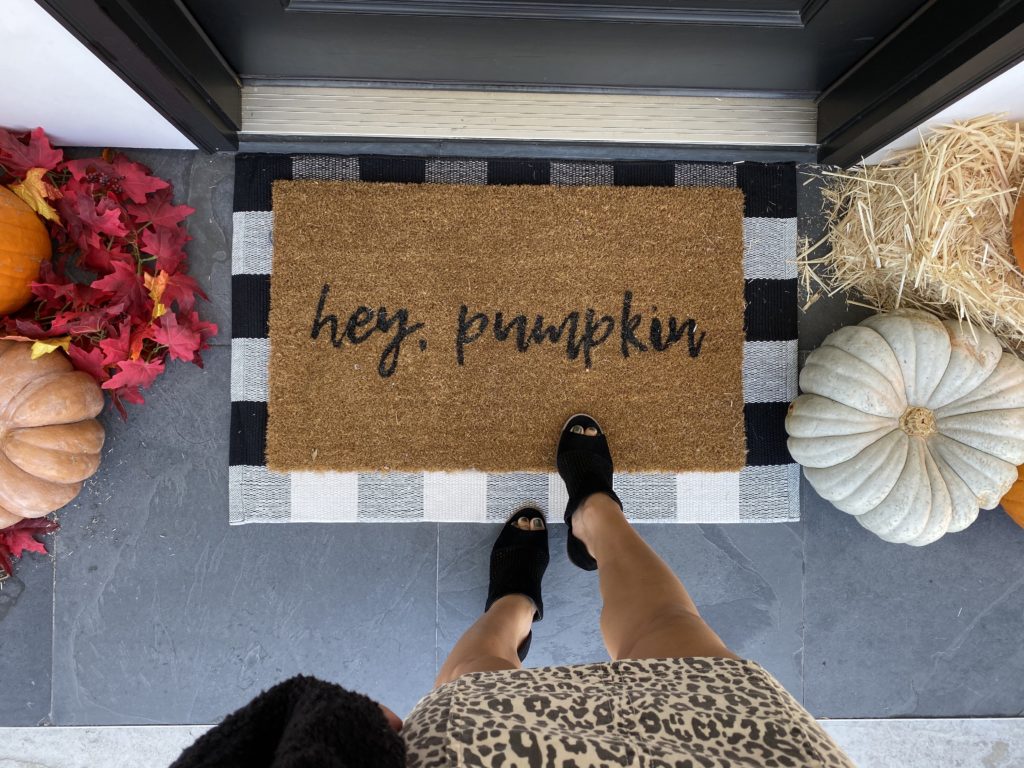 This time of year is one of my favorites! Get cozy and settle in for crisp weather and cool breezes. We hear a lot of talk about how fall is like another January 1st in the sense that it allows us to settle back into our routines after a busy summer, but it's also a time to sit back and relax a little bit more. Nights in at home means making sure that your space is the ultimate oasis and place of relaxation and comfort. I've compiled a few tips and tricks of the trade that I use to get my home (my new home!!) ready for fall and ready for those cozy nights in!
Smell the Fresh Fall Air
One of the ways that I love to welcome a new season is with fresh scents in my home! In the summer, this means a lot of freshly picked flowers but during the fall, I love candles and diffusers with my favorite scents! Some of my favorites include the seasonal scents from Bath and Body Works or even my local Home Goods. Find great kinds like fresh apple pie or warm pumpkin vanilla scents and bask in the glow of the candlelight as the scents waft through your home. You can also use your diffuser to create some amazing fall blend! Look for different ideas on Pinterest and see what you can come up with, oils like orange, cinnamon, and nutmeg make amazing blends! Besides, at the same time, you'll be enhancing the air in your home with all those oily health benefits. I also love Trader Joes cinnamon brooms that super fragrant and easy to hide around the house for a warm fall smell.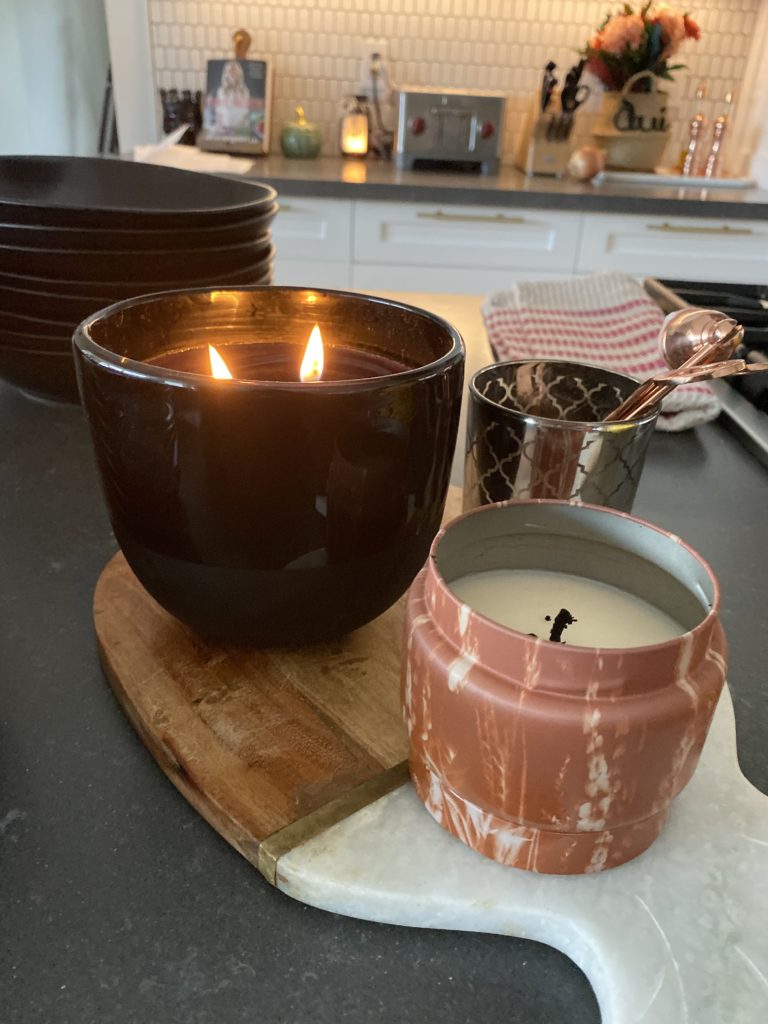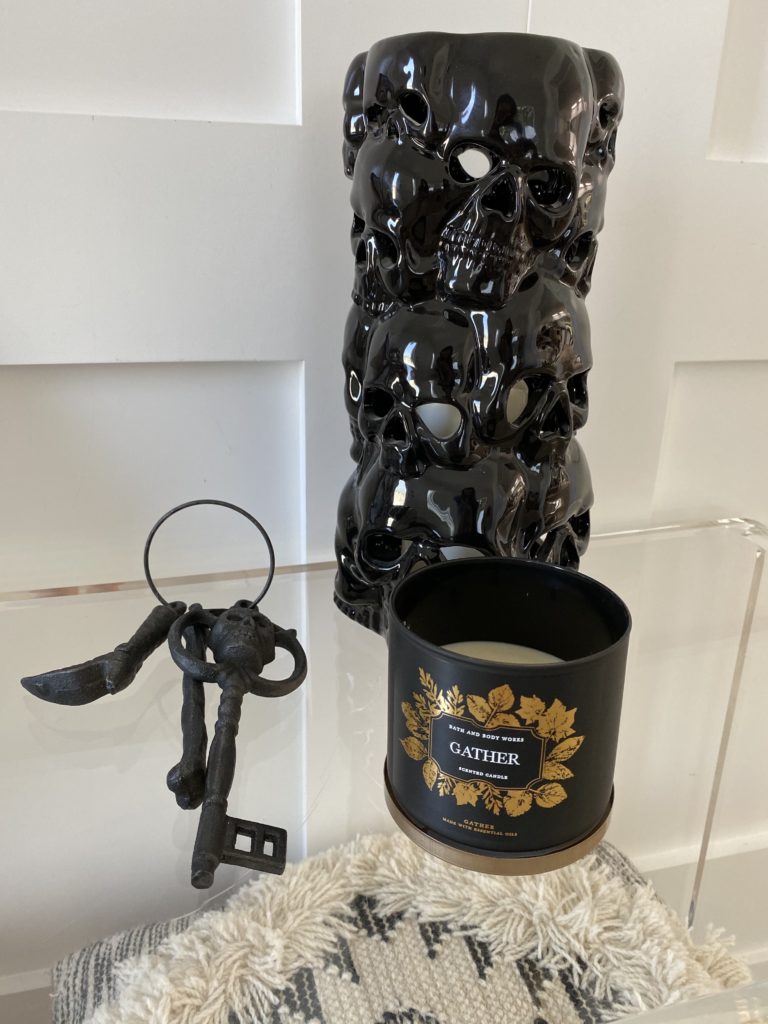 Spooky Szn Looks
I love finding inexpensive ways to add the fall vibes to my home. The first way to do that is PUMPKINS!! Pumpkins everywhere! I love buying the mini pumpkins from Trader Joes to add décor to my dining room table or my front steps! I think it adds such a cute touch! If you like the spookier touch, I suggest some skull or skeleton décor to add to the mix! You can find such cute items from Michaels, Target or other stores to add a bit of creepy but classy décor to your fall look!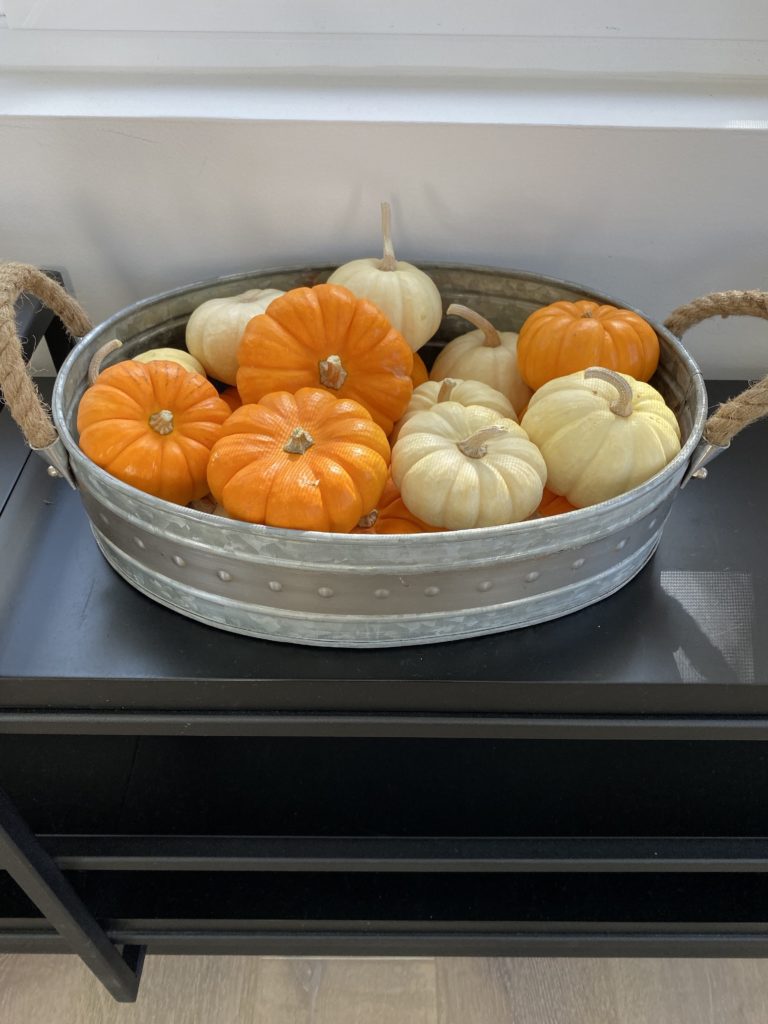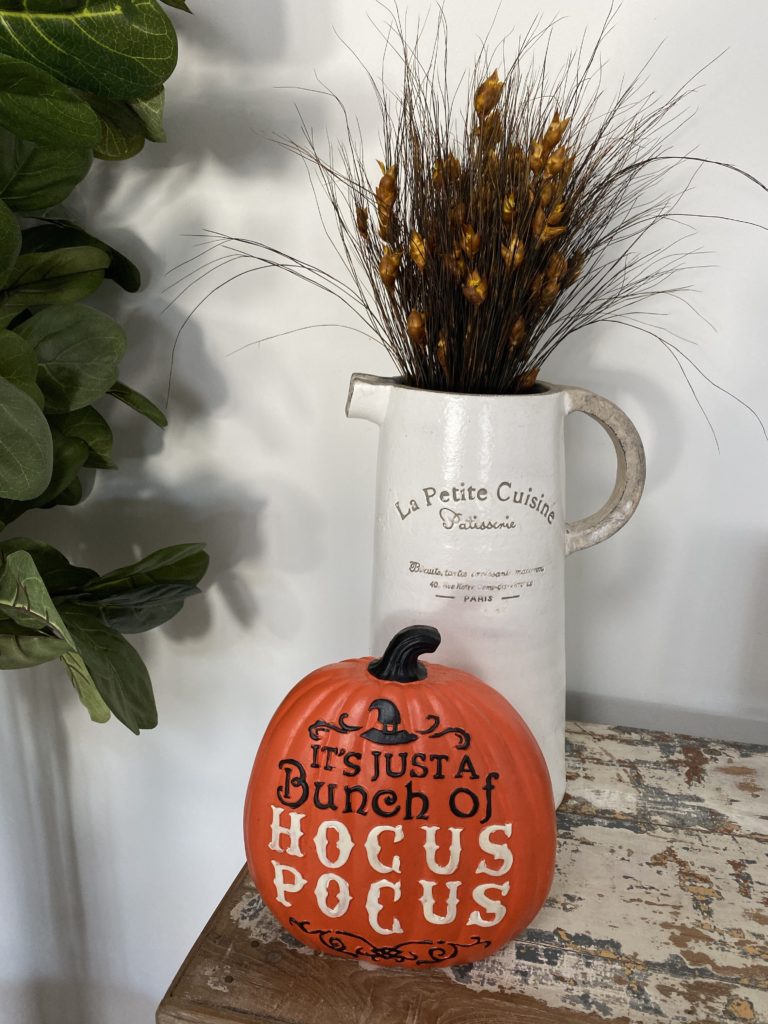 Another great and subtle way to decorate is by changing up your bedding, pillow cases, or even your dish towels with fall themes on them! I don't think we need a full blown Halloween bed set but a seasonally colored blanket or throw pillows can go a long way!I love finding tea towels from Home Goods with little ghosts or pumpkins on them! Maybe you can find some ghostly mugs or other small items that can discreetly add some fall vibes to your house! Another great way to welcome fall and the harvest and Thanksgiving season is with floral arrangements. To save money, you can find beautiful faux arrangements from Anthropologie or even Amazon, depending on how much you want to spend! I like combining deep colors and darker hues with mini pumpkins on a stick or pampas grass to really spruce up the front entryway or even use as a grand centerpiece on our dining room table!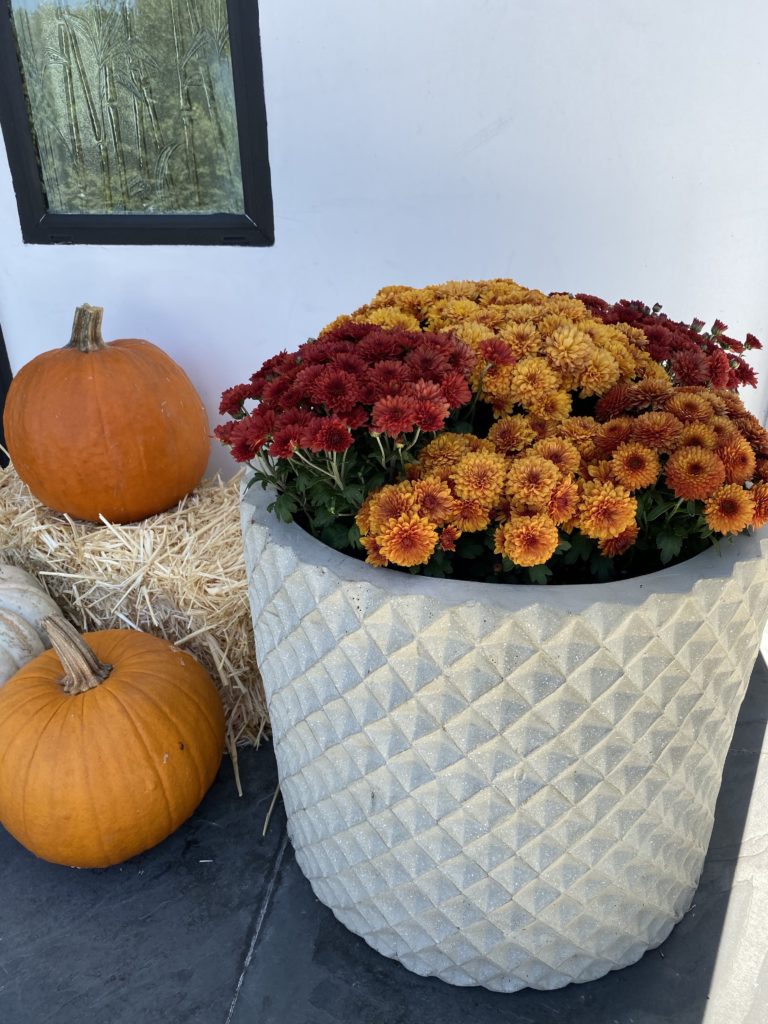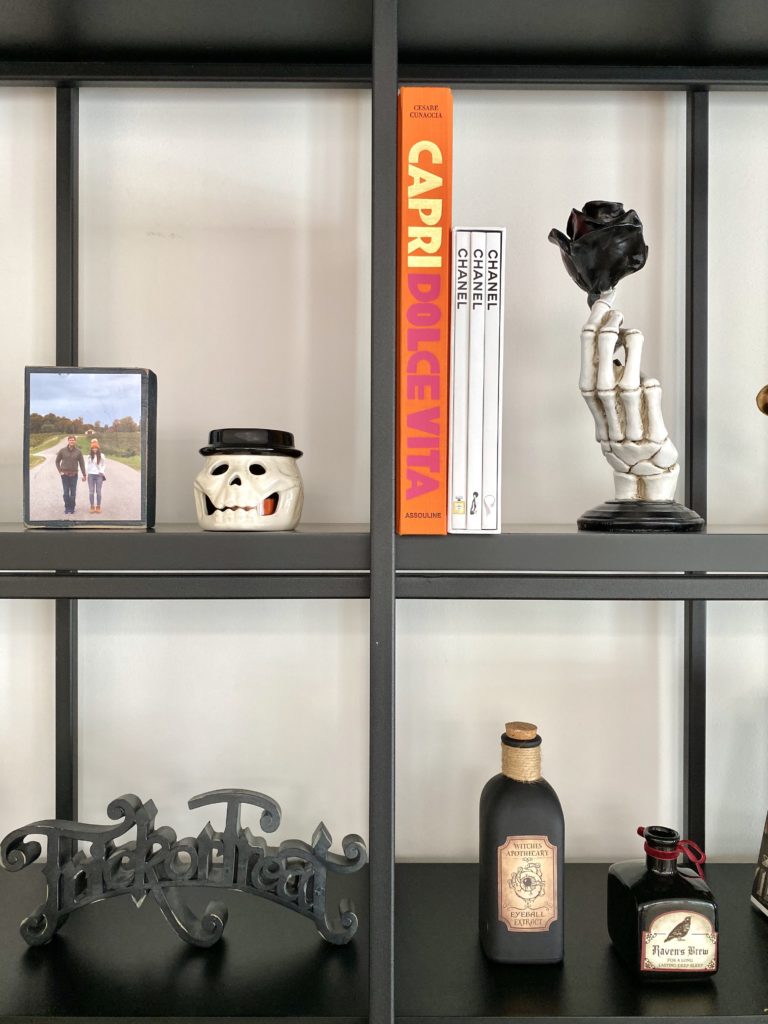 Sounds & Lights
Monster Mash, anyone? Thriller? Turn to Spotify or Apple Music to find the best Halloween or fall playlist and have that going throughout your house! It's a fun way to get excited for the season and realistically, when else do you get to play these songs?! Finding little ways to add lighting to your home is also fun! This can add to the spook or cozy vibes, depending on how you want to do it! I like sets of little fairy lights that come in the shape of pumpkins or even ghosts to add to our staircase railing or other parts of the home! In addition to the candles that I have lit, it adds a nice ambiance to the room! Cozy up and watch one of your favorite scary movies or maybe even a Halloween classic like Hocus Pocus and cuddle up for the night!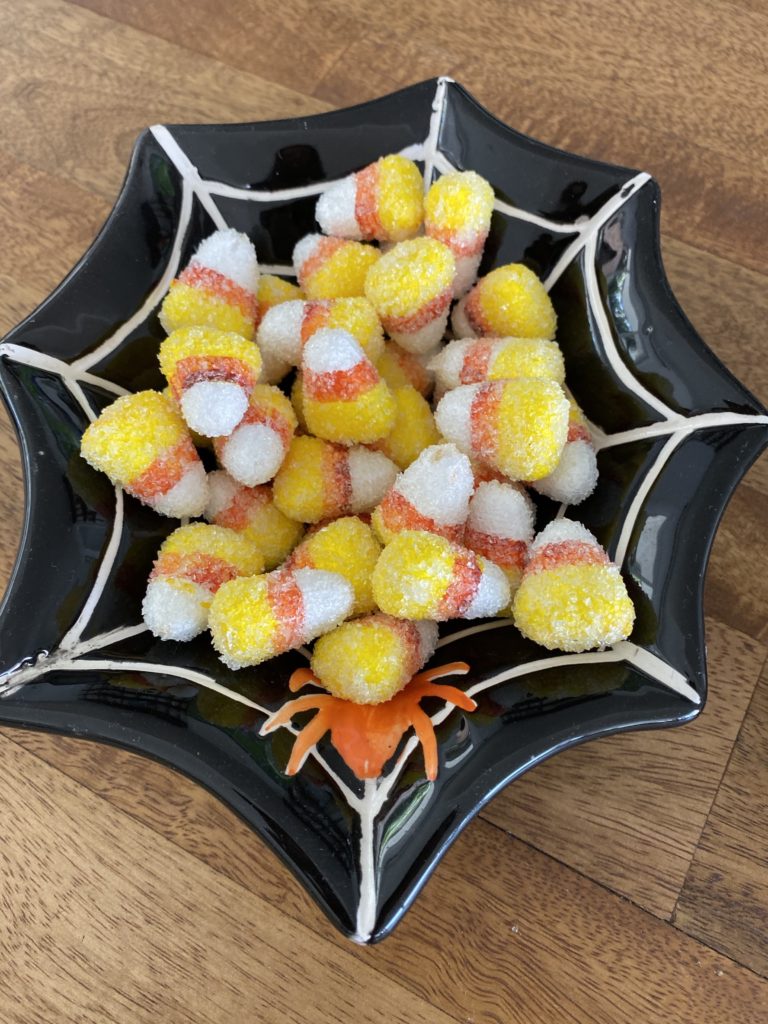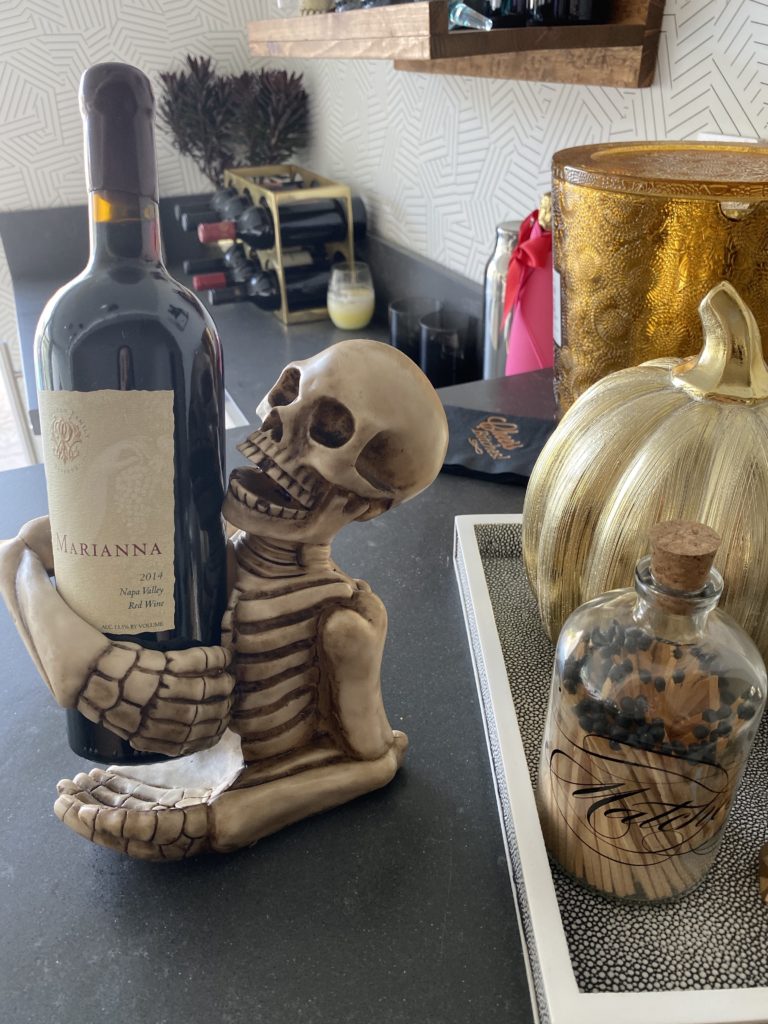 Sip, Sip, Spook!
I love incorporating fall and Halloween vibes into our meals and beverages too! This is the perfect time of year for soups or stews in the slow cooker! It's a great way to keep our meals healthy and makes it easy to prep! I'll find a recipe or two for the week, toss all the ingredients in before I head to work and then I come home to a delicious smelling kitchen and freshly cooked meal! It's the best!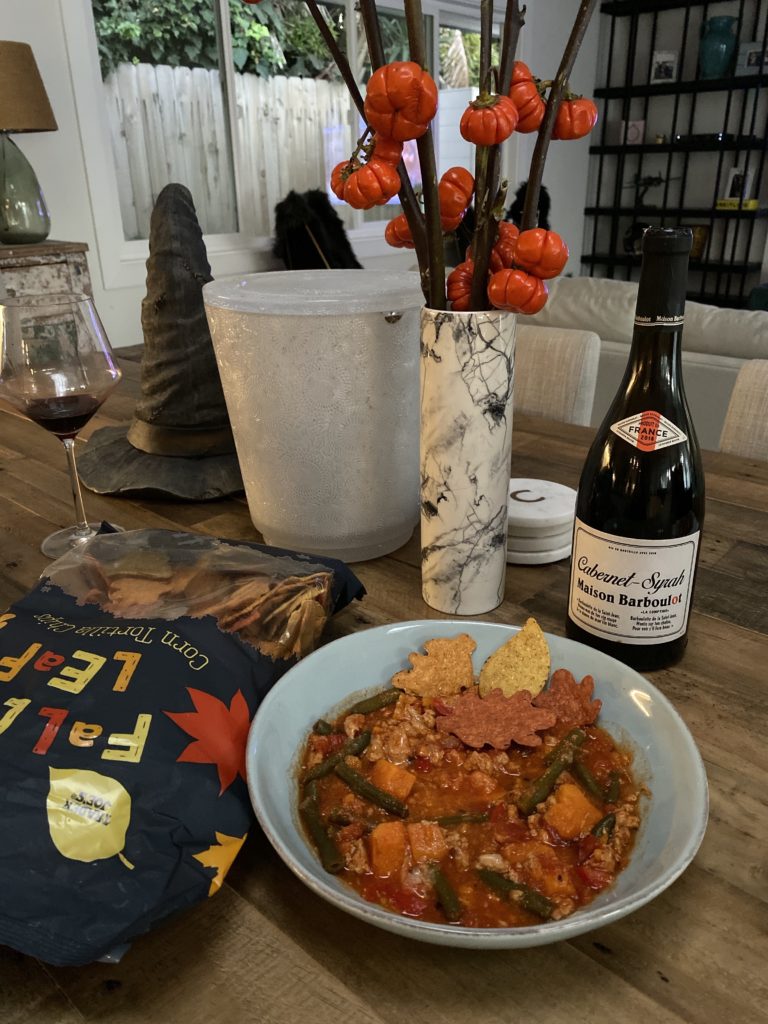 Chris also really likes to experiment with fun seasonal cocktails, and hey, I'm not complaining! We love trying new recipes from Pinterest or even by chatting to our local retailers for great cocktails ideas! We like to come up with great ideas to bring to our next family gathering or dinner party! I personally love a good fall sangria with white wine and apple flavors!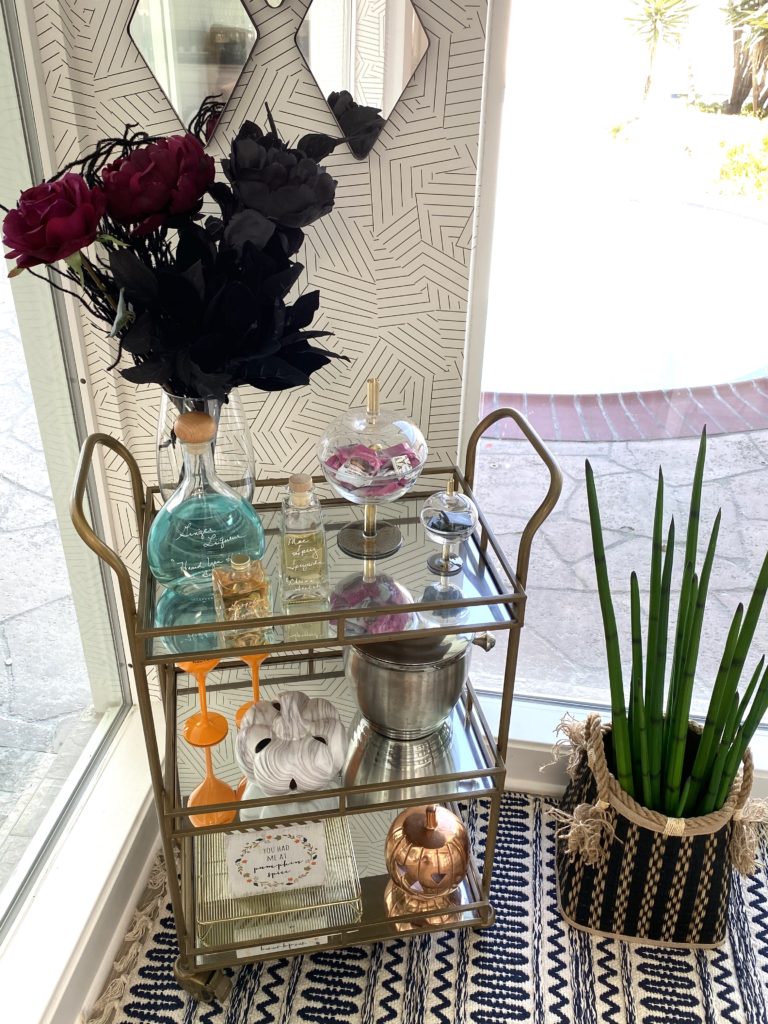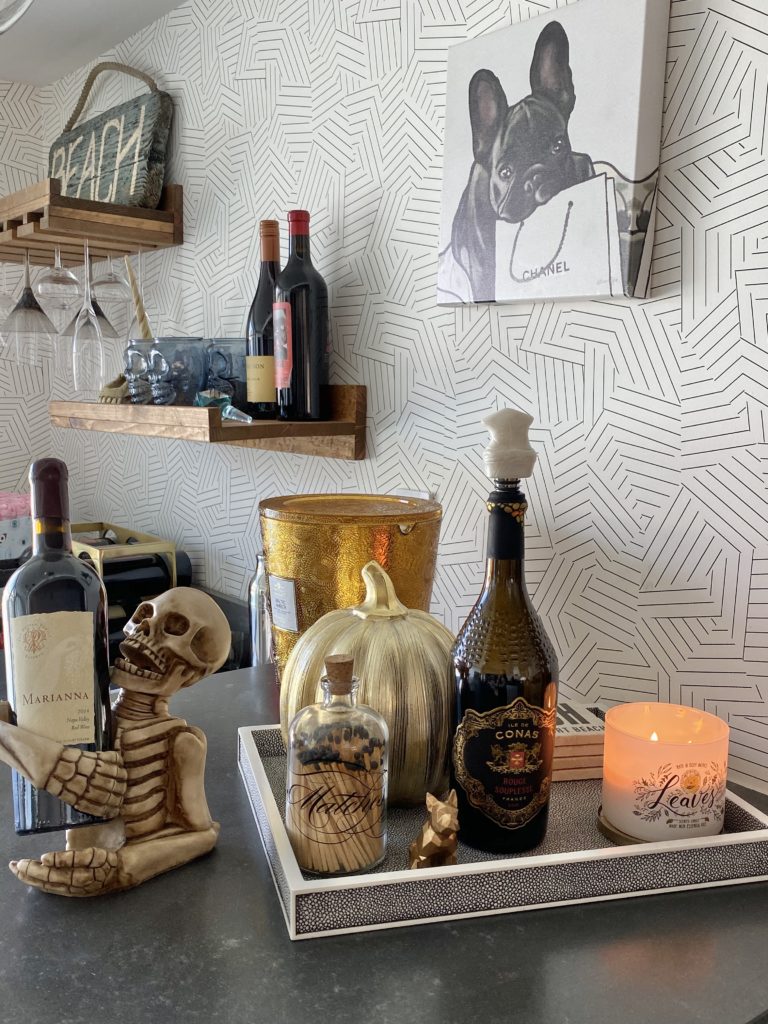 Lastly, where would I be without my PSL?! While I love any good pumpkin spice latte as much as the next girl (and guess what, Chris does too!) I like to find great options for making my own warm beverages right from home! Whether it's a yummy pumpkin or salted caramel coffee flavor or a homemade syrup (no artificial sweeteners for me) to add to your Nespresso, there are great options almost everywhere this time of year. 
I hope you find these ideas to spruce up your home for fall helpful and inspiring! Whether you just love the season, you're Halloween obsessed or you are looking forward to Thanksgiving already, I hope you find some great suggestions here! Drop a comment below or find me on social media and let me know which of these ideas you've tried out! 

*For reference, my black and white door mat is 2ft x 3ft.