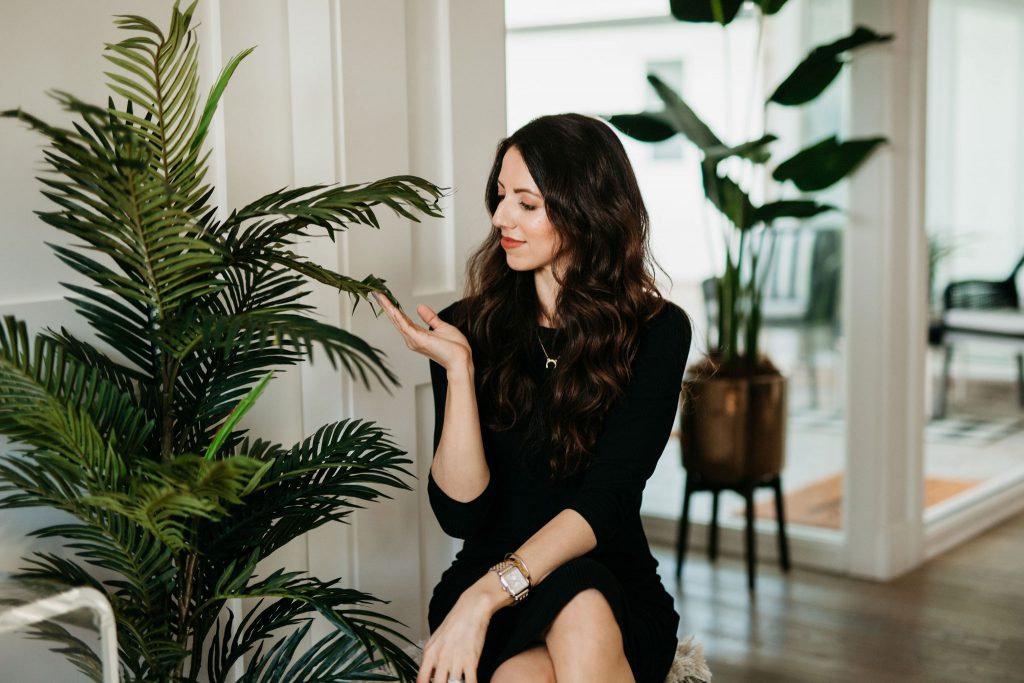 Plants are a Nice Idea
I would love to tell you that I have plants all throughout my home. I would love to tell you that I have plants in my home because there are so many benefits to having them. They're so good for your overall health! Plants absorb toxins in the air and provide oxygen in your home. They're also outstanding for your mental health. In the same way, as when you take a long walk outside, plants have the same effect to make you feel refreshed! When we get in touch with nature – no matter where it is – we reduce anxiety and increase relaxation!
Cassie, the Plant Killer
That's all well and good, but I just always kill them.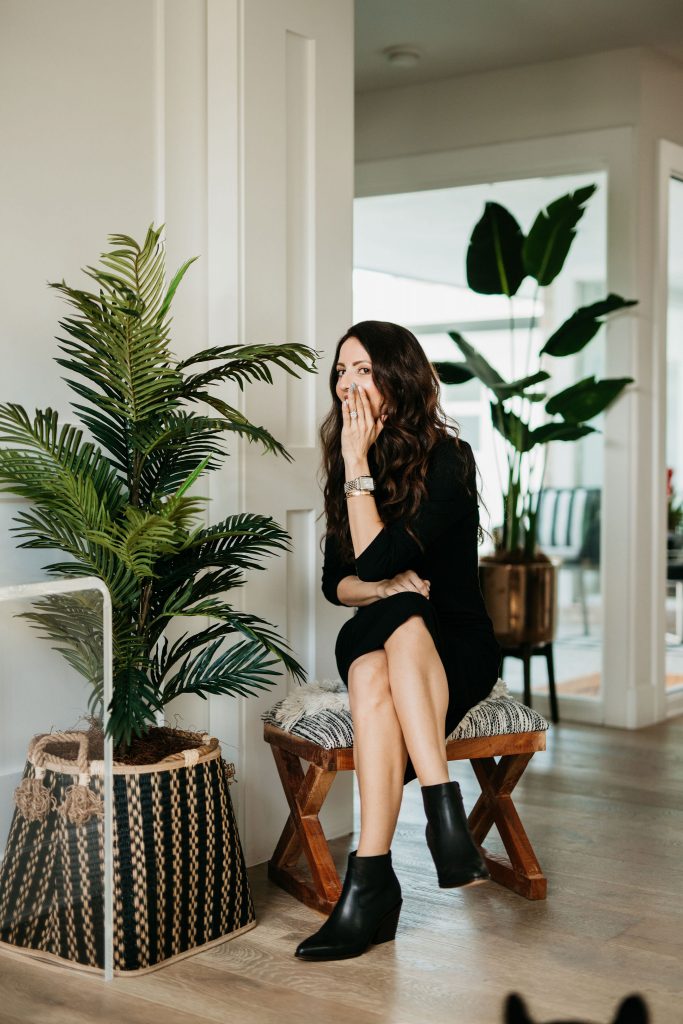 My name is Cassie, and I'm a plant killer.
It took me multiple attempts at buying plants before I finally gave up! I'd go to Ikea or a local plant store and browse. I would imagine which plant would look cutest in which corners of my home. Then they would come home with me and, well, it was all a very short-lived dream. To be fair, our ever-changing schedules make it difficult to stick to a regular watering schedule. 
It looks like this- "babe did you water the plants?", "yah, yesterday". "Oh crap, I just watered them because I thought they looked dry". "Babe why didn't you ask me first?". "I couldn't even remember what day it was or where you were today". Well… another one bites the dust.
Plant Options
All plants are different. Some require a lot of sunlight, some can survive in your office cubicle and everything in between. If I were to have an abundance of plants in my home, I would choose Snake Plants or a Monstera! Monsteras are those beautiful plants that you see on almost everyone's Instagram account. They're native to the South American rainforests and require a lot of warmth, sun, and water to stay alive. Snake plants are much easier to take care of. They require little to no direct sunlight and don't have to be watered often. Apparently, succulents are the best low maintenance plants but, you guessed it, I kill those too! What's a girl to do?!
Keeping It
Real
Fake
I started looking into faux plants, but just beware, those can get a little expensive! The selection on Amazon can range from $25 to $200! Target offers a lot of faux plants in all shapes, colors, and sizes that can spruce up your living space with. These artificial succulents are perfect for adding greens to your bathroom or in front of the kitchen window. Meanwhile, I like these smaller potted pieces for my desk on a side table. The great thing is that I can switch up where they go because they don't actually depend on certain sun levels! If you're looking for fake plants to spruce up your space, I also recommend checking out furniture stores in your area. These can get expensive but will often look more real and be of higher quality. I also sprinkle in faux flowers to pair with the greenery. The BEST part, (you guessed it) your investments will never die.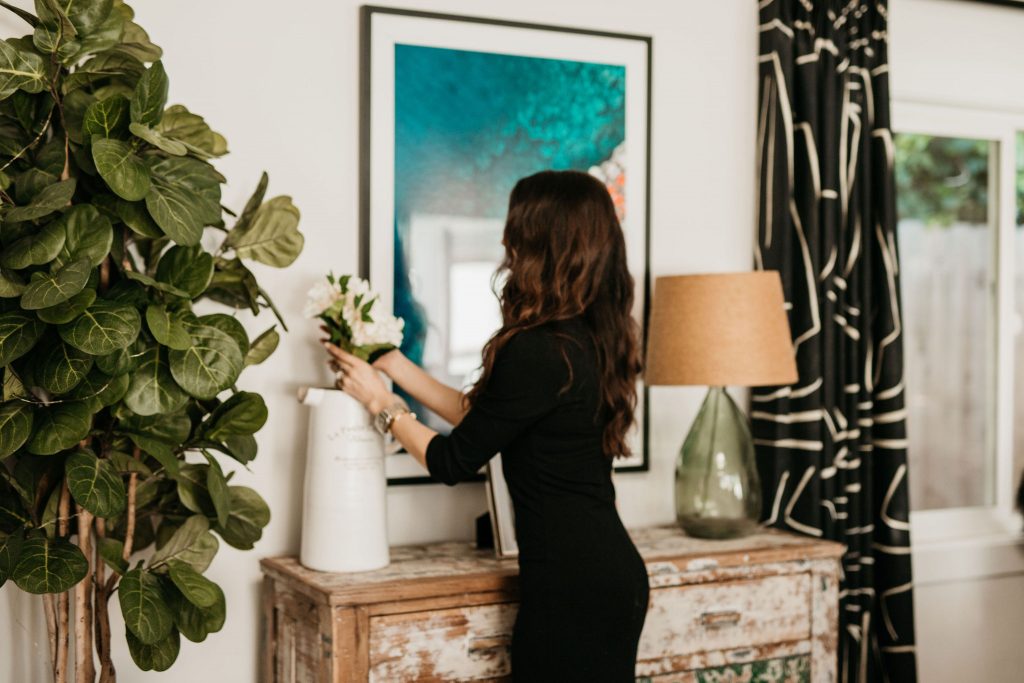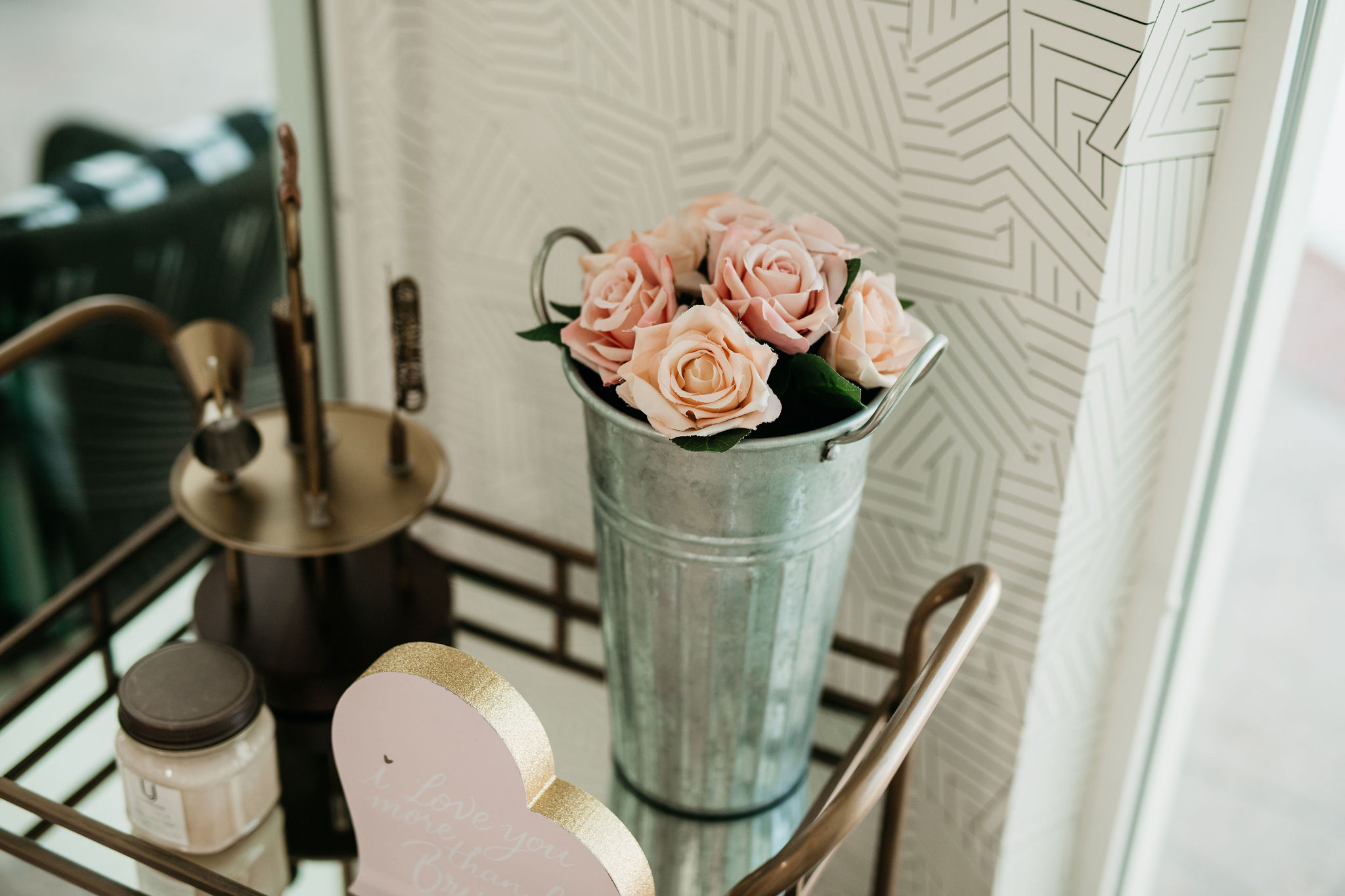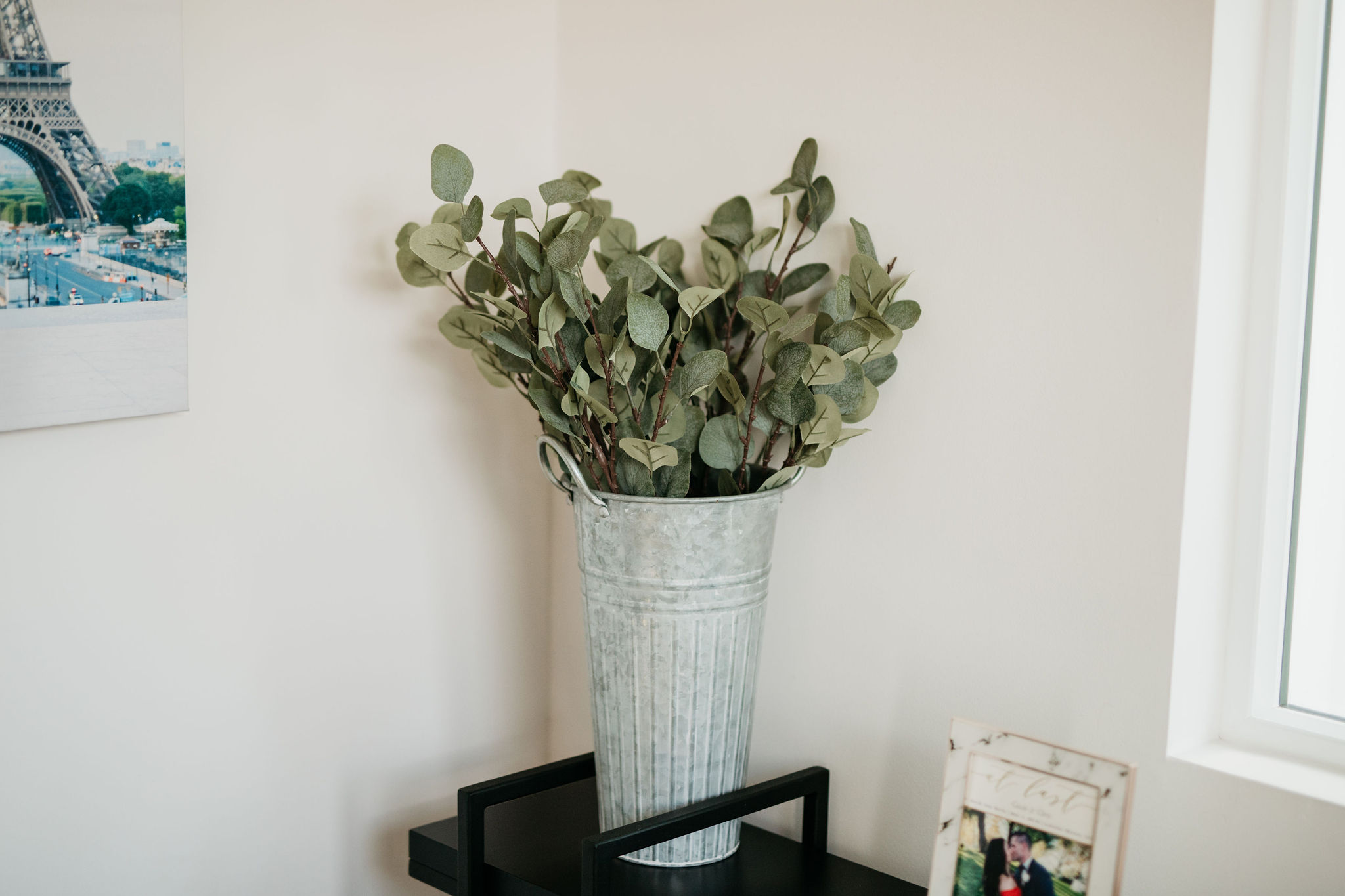 Spruce It Up!
If you're going to go the faux plant route, I recommend a couple of things. First, make sure that you dust them often! Even real plants can collect dust, so you need to remember to treat it like any other surface in your home. If you have real plants, you need to be gentle, but with the faux plants take your Swiffer duster and go to town. I also recommend investing in beautiful decorative pots to house your faux plants in. You might as well go all out with the decor if you're going to invest in them! I'm LOVING this white and gold tripod plant holder from Target! Planter pictured in photo is no longer available, sadly, but I linked more for you below!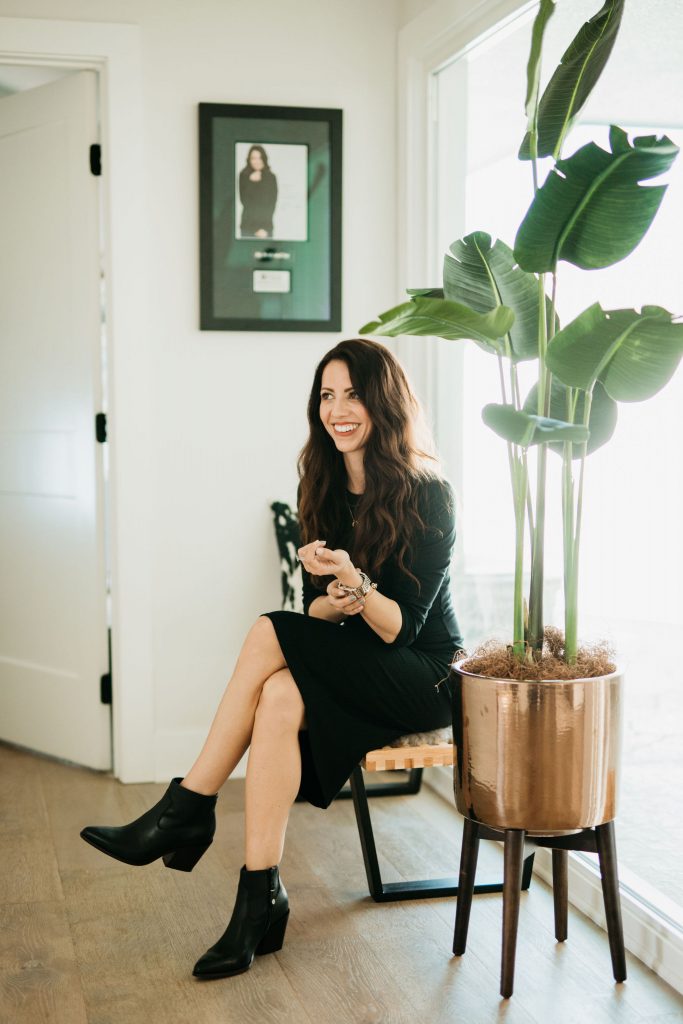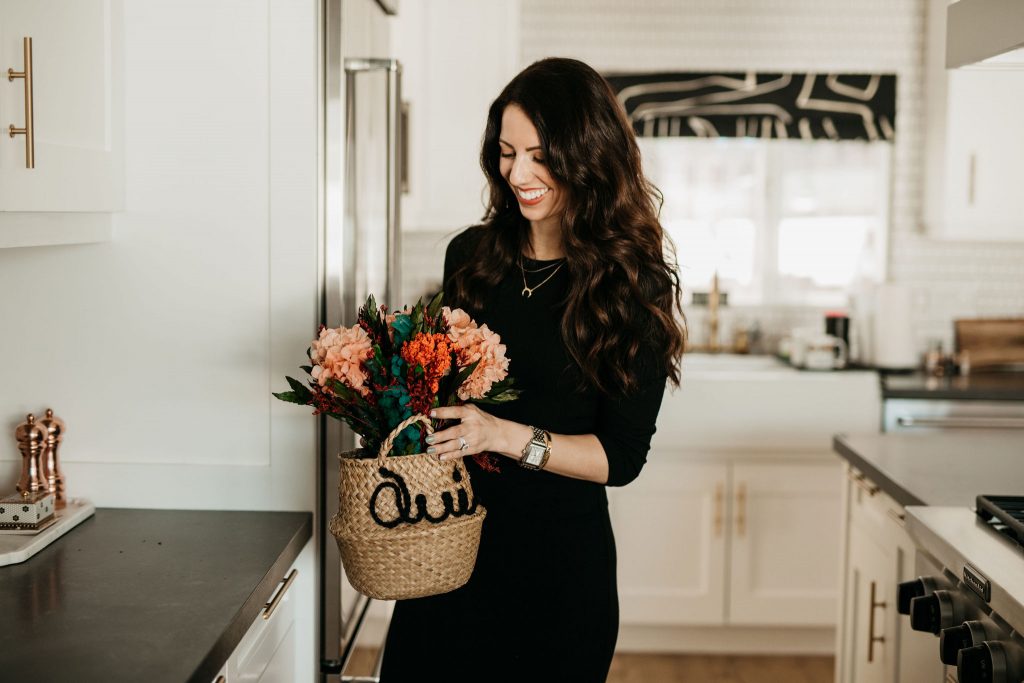 Self Love & Fresh Flowers 
At the end of the day, if you can't keep a plant alive, you're not an animal. It's just not your thing! Another easy solution that we do is purchase fresh flowers weekly to have at least one living thing in the house beside us and our dog! That little bit of life and freshness adds a lot to any space. We recently had a great experience with BloomsyBox and they offer subscriptions (weekly, bi-weekly, monthly) so you don't even have to leave your home to get your blooms. Find cute vases throughout the season and treat yourself to some fresh flowers in your home! 
You can get 10% off all subscriptions on BloomsyBox with code DRMAJESTIC through the end of April.
Now tell me… are you a plant killer, like me?