Yay or nay to the travel thing?
Stress is high and everyone is unsure about that big question – should I travel?
You can look at it from a couple different ways; is it a necessity, is it a priority, or is it because you are just over it and done with being stuck at home? We personally have been doing both but focusing on the staycations and state-wide road trips. Honestly, they have been a blast! We are usually the first to jump on a plane to a new adventure and have now realized we have been missing out on little California. Everything from our neighborhood to Northern California has been a nice, soothing adventure. We are slowly checking off popular areas within driving distance that we have never been. It's nice to not worry about luggage limits, liquids, and any staycation can be elevated with matching pajamas and room service!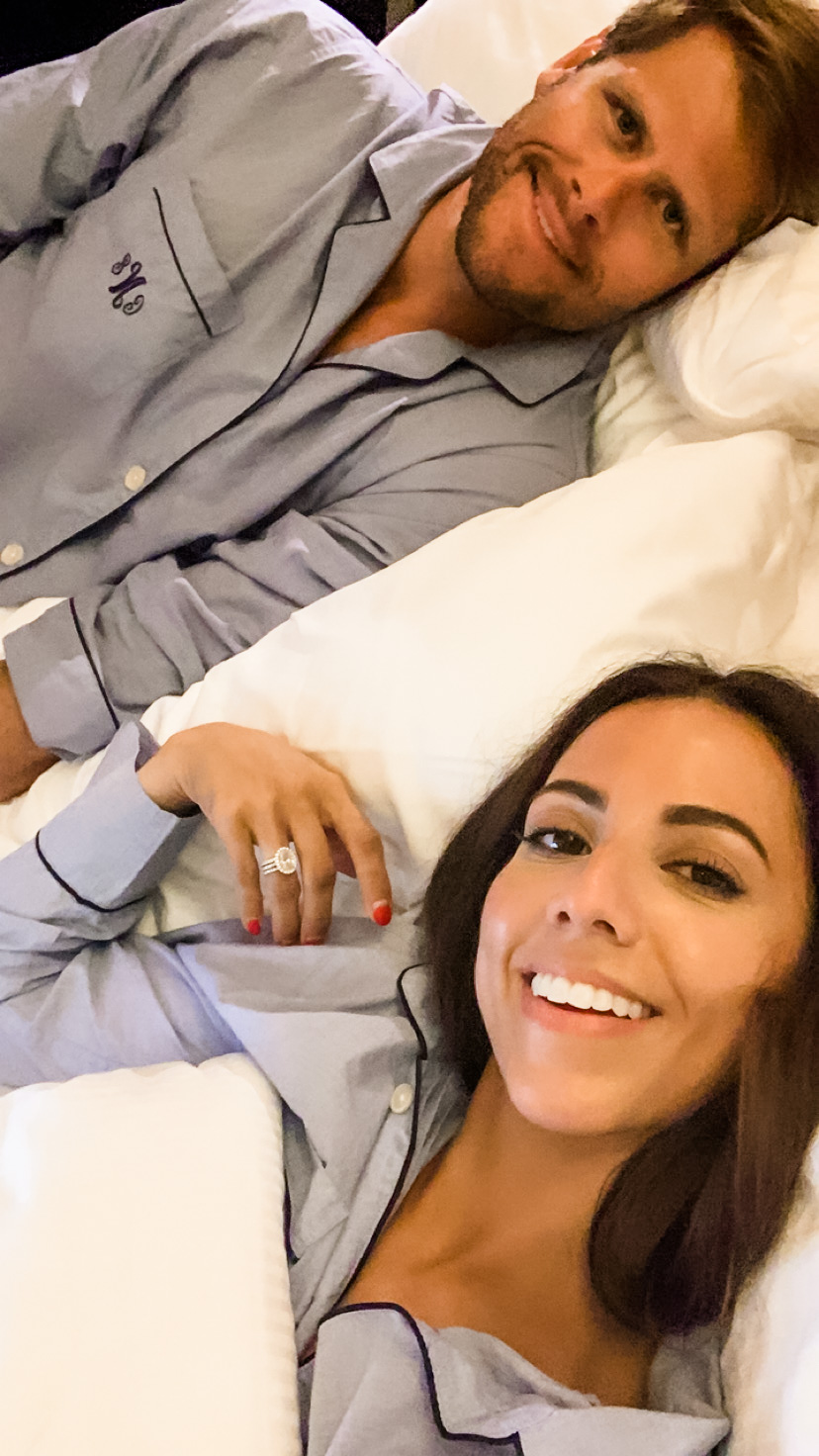 Whatever you choose there are some things to consider such as driving vs flying; air bnb vs hotels, and tourist sites vs staycations. 
Soar high vs. Stay local
When it comes to flying or driving we are favoring the driving option because you can control your vehicle environment. You can also get lots of uninterrupted time with your partner which is not necessarily rare these days but is a great opportunity to make sure you are both unplugged. C and I have been planning our road trips with epic playlists because who doesn't like driving around California singing at the top of your lungs?!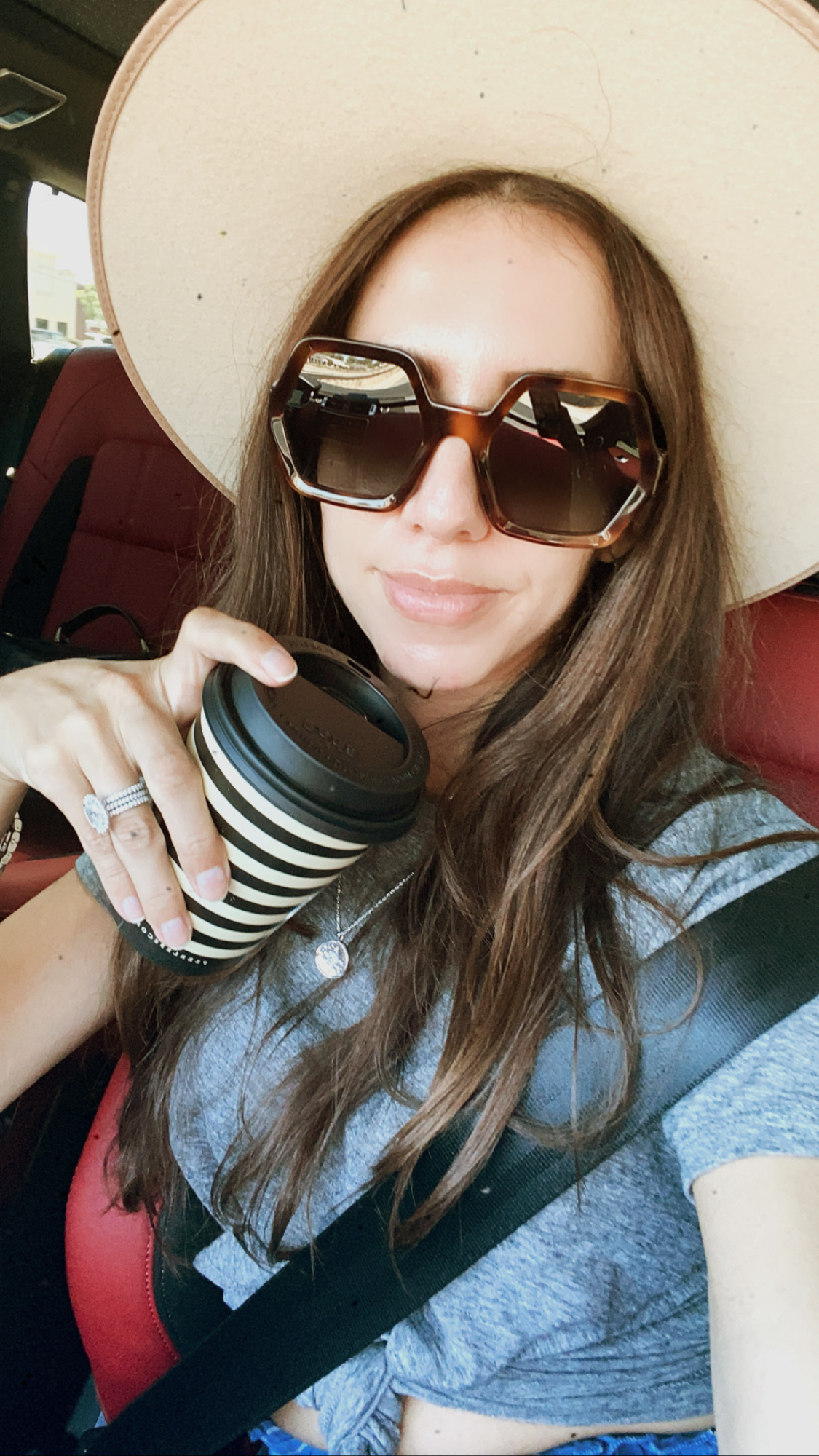 Planes (and airports!!!) on the other hand may be crowded and this can mean opening up your exposure zone. While wearing a mask and washing your hands frequently can help, we all know that airplane travel never makes you feel great. I tend to keep an open mind during these times, but if it is not a necessity, my vote is to sit this one out.
Also consider your airplane final destination- is it an area with a high number of COVID cases? Consider the possibility of quarantine when you return, depending on your employer's requirements. Some areas are also limiting tourists from coming IN, so if you're traveling far, do your research.
Accommodations 
No matter if you are staying local or traveling a distance, it is comforting to know that hotels and Airbnb's are being held to crazy strict cleaning regulations. You usually get what you pay for but you should be able to trust everyone is doing their part. That being said, C and I have opted to stay at larger hotel properties that can confirm their protocols including the percentage rate at which they are booking. Most of the hotels we have visited were booking at 25% only.  We have noticed significant care on any staff members' part with cleaning and maintaining social distancing for the guests. Some hotels even provide emergency PPE kits (gloves, sanitizer, masks, sani towels). While I have noticed excellent reassurance on AirBnb properties listed online (when planning), it was easier for me to speak with hotel personnel and there were many more reviews I noticed. I always ask about dining options including need for reservation as well as social distancing protocols at the pool or within common areas. 
Wear your masks to check in, wash down surfaces yourself and bring a sanitizing spray if you want to be 100% sure. Make sure when you are booking online that you are confirm with the host or a staff member. It would be awful to get there and have no bed because of an online glitch. It might be best to book directly with the place itself versus through a third party as far as cancellation and refunds go. Many places are restricting access or shutting down completely so do your research! I have said this already but… we have put most of our travel budget into hotel accommodations (as opposed to airfare, food, activities) this year, and it has not failed us yet! You need a sure thing, when it comes to accommodations. 
Be smart, protect yourself
I have talked a bit now about wearing a mask, yes I know you have the right to choose not to, and there are special cases, but let's all just support each other and be kind in these tough times. That mask could help make others feel more comfortable and that gesture can go a long way. Mask etiquette is pretty easy- do not touch it or your face, wash it everyday and smize those eyes. But seriously though, stop taking off your mask to talk to people in the store or moving it below your chin/nose – it defeats the purpose.
Get that sanitizer flowing, but make sure it is regulated. There are nice lists provided as to what is safe and actually works – avoid the fragrance and dyes, they are unnecessary but confirm you've got at least 60% ethyl alcohol, that is key!
When you are traveling, always but especially now, make sure you are wiping down public surfaces. I always do this when we get on planes but now it makes me think about gas stations, grocery stores and door knobs etc. 
Stay out of my bubble
Social Distance – repeat it with me Soc-ial Dis-tance! It is really not that hard, and seriously who wants to be that close to strangers anyway? I am a front line worker, I know that people like to get all up in your bubble but when you can control it, take a step back – or two. You might not be scared of getting sick but be considerate of others. Indoors and outdoors (in populated areas), wear your masks and maintain social distancing whether it is required or not.  Traveling is no exception – make sure you are up to date on the current guidelines to any place you are encountering along your travels. There may be some local or not so local hot spots of the summer you are wanting to go checkout, just remember you are a guest in their space and as much as they love the tourism support they are just as scared. This includes look out points if you are road tripping. We encountered a large amount of people who wanted to see all the same attractions as us, so keep that in mind when planning your trip.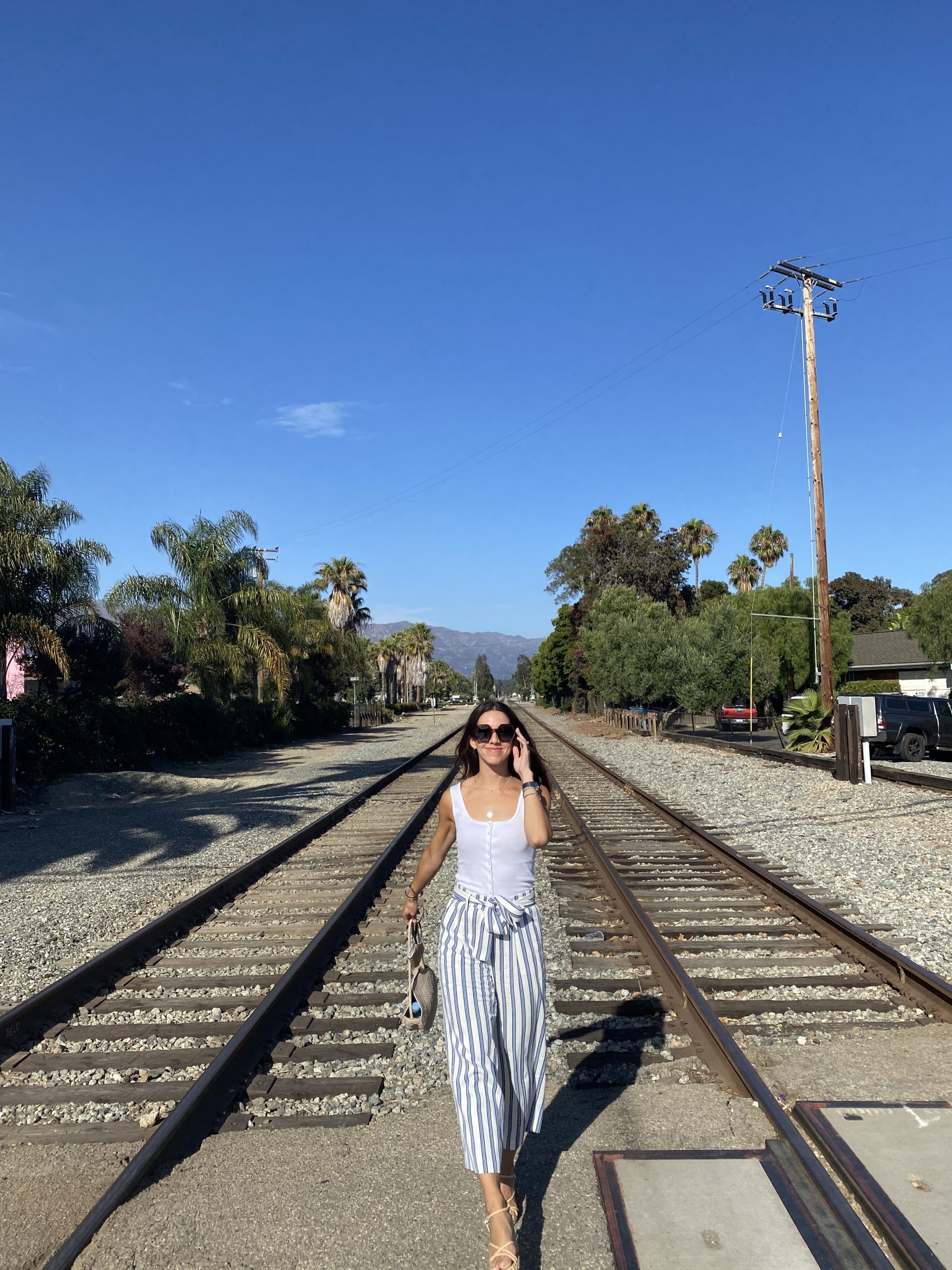 Plan ahead and pack accordingly
If you are deciding to travel make sure you know and respect if you have to quarantine. This guideline is put in place for a reason, no one is above it. Plan ahead and make sure you are able to get groceries delivered, park in one location, and have enough activities/work to keep you busy in your quarantine bubble. 
Also make sure you have planned enough time if you also have to quarantine when you get back – this is a month long process if you consider both ways, without travel days in between. That is a lot of time to consider just to travel away from your state. If quarantining on both ends is mandatory I'm confident you can find the beauty around you and take comfort in your local area! 
Love your locals
You might think you know the area where you live like the back of your hand but there are likely some activities/locations/restaurants you have yet to discover. What do tourists do when they come to your area? Have you taken advantage of those hikes, mini golf courses or restaurants? Get out of your normal habits and venture out. Even the smallest thing like running a different route or driving a different way to work can have you looking at your neighborhood in a new way.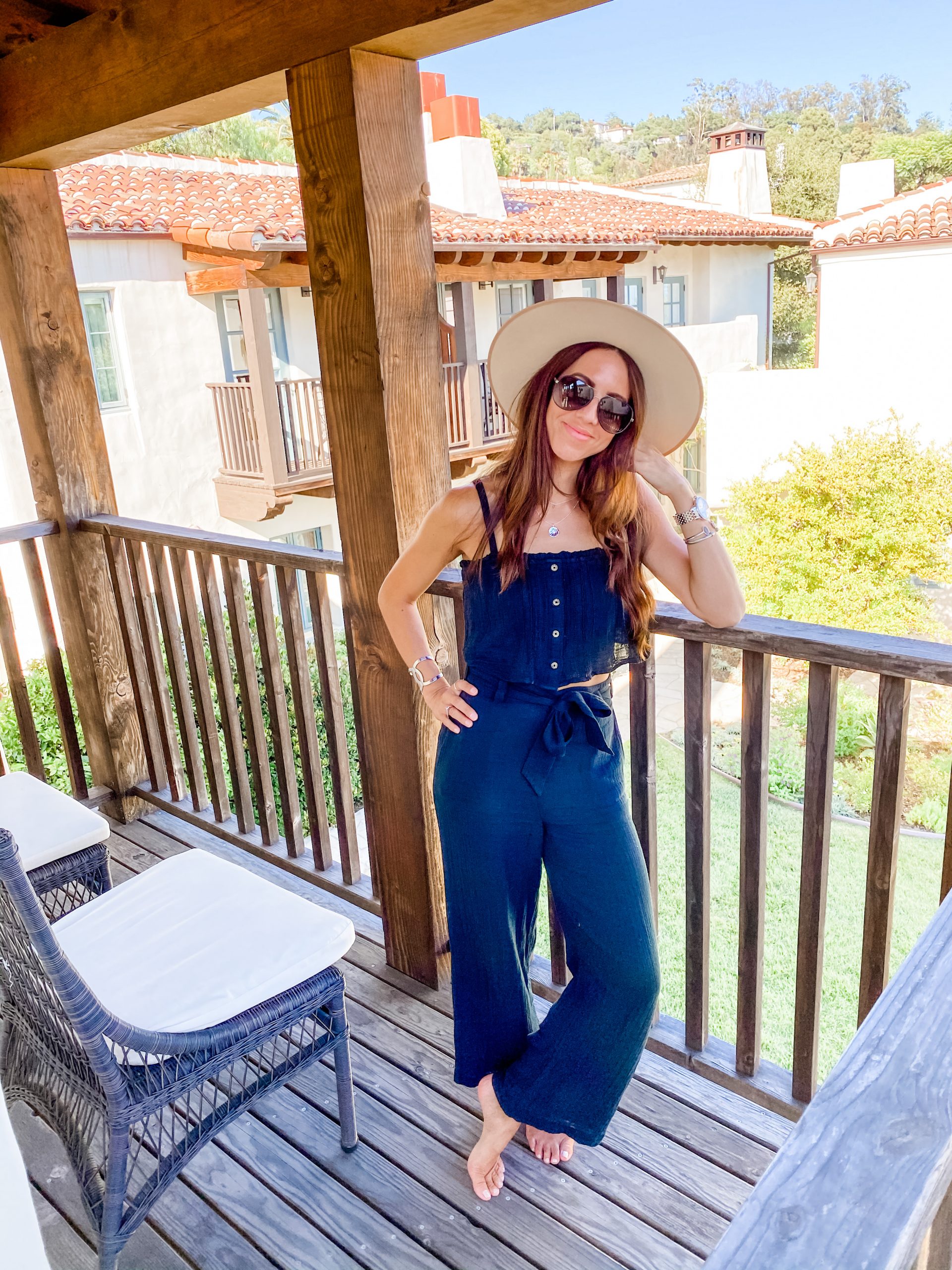 Bottom line 
You are allowed to travel! It doesn't have to be stressful and you don't have to feel guilty for wanting to go. Just ask questions and stay safe. If you're set on staying home but getting stir crazy, opt for a staycation or a neighborhood adventure. Stick with your support system and if you need some new ideas for being close knit at a distance check out some tips we have been trying. Now go enjoy the last of the local farmers markets, and summer soaked beach days (with social distancing in mind) and keep washing those hands!