I know you all have been wanting a house tour for months now. Truth is, I had a videographer scheduled to come and shoot our home, but then coronavirus happened. That damn virus has ruined a lot of plans, I know! So you'll just have to wait. But I'm excited to say that all of our rooms are done now, so it'll be perfect for filming when the time is right!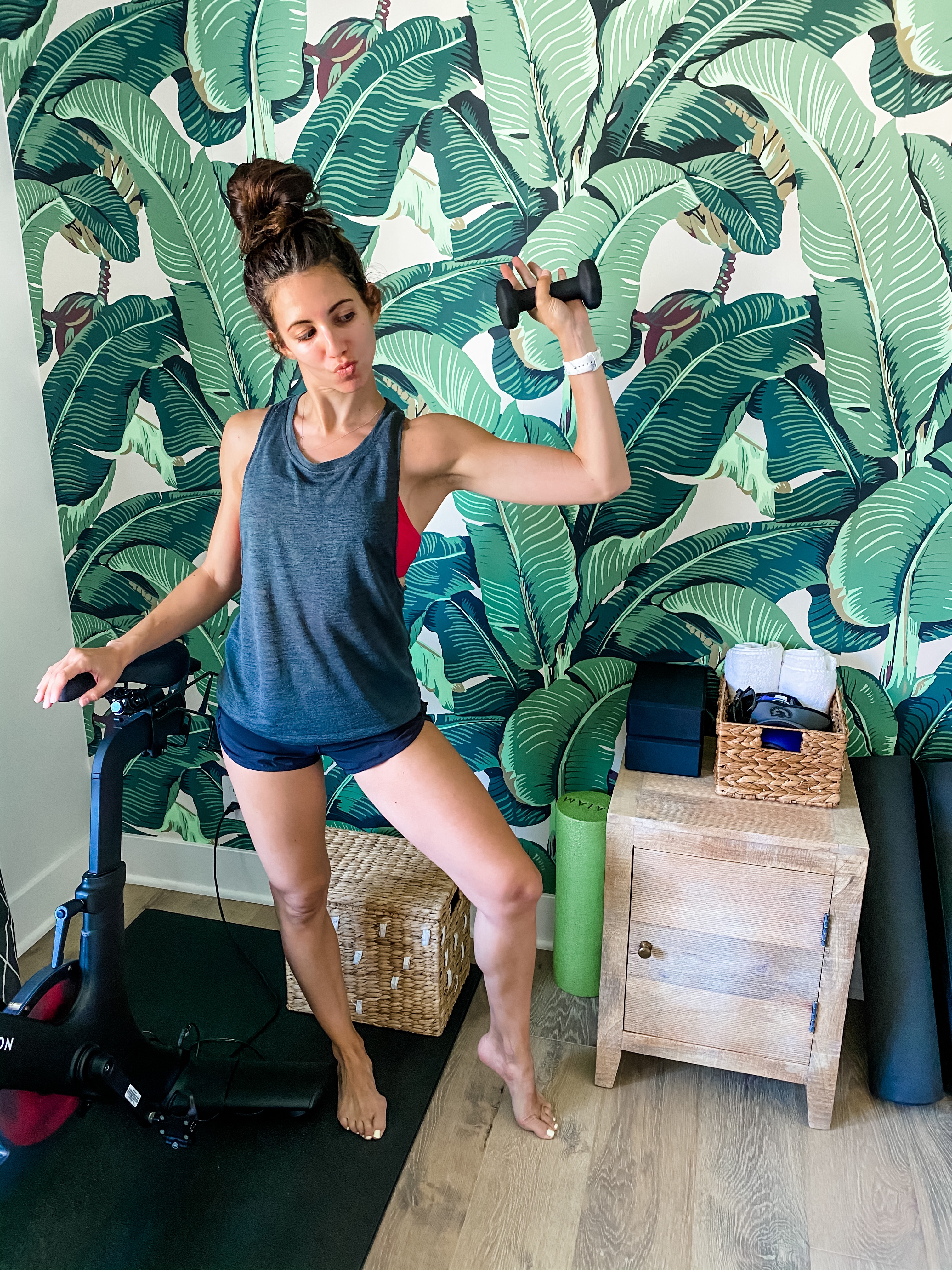 Until then, here is a preview of what I liked to call our "overflow" room. We shoved the Peloton in there when we moved in and pretended it was a workout space but there was no room to workout around the boxes and piles of furniture. Until now! How I forgot to take a before photo? Not sure, but I didn't. So you just get the AFTER!
Before we go any further, the most common question I get is about the wallpaper. It definitely helped win me over when we looked at this home. It is the iconic Beverly Hills Hotel wallpaper, Martinique, and can be purchased with many different retailers. I found a couple HERE and HERE. Lighting is from West Elm.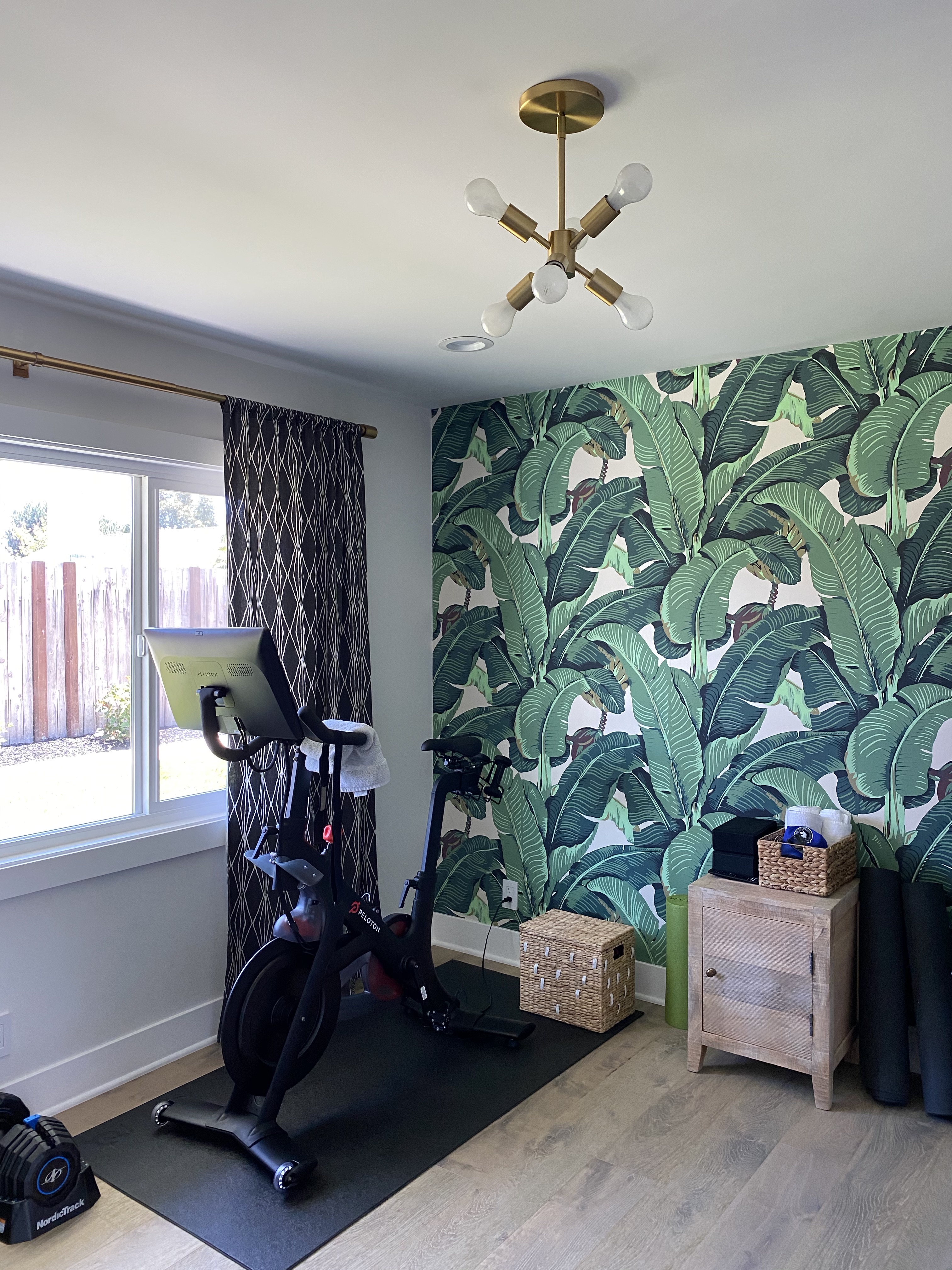 I wanted this little corner to feel like a gym. I bought some affordable white towels at Home Goods and roll them up in this woven basket. The extra equipment and spin shoes are hidden in the baskets as well! We store a couple of yoga mats, towels, and blocks in here, as well as some free weights and resistance bands.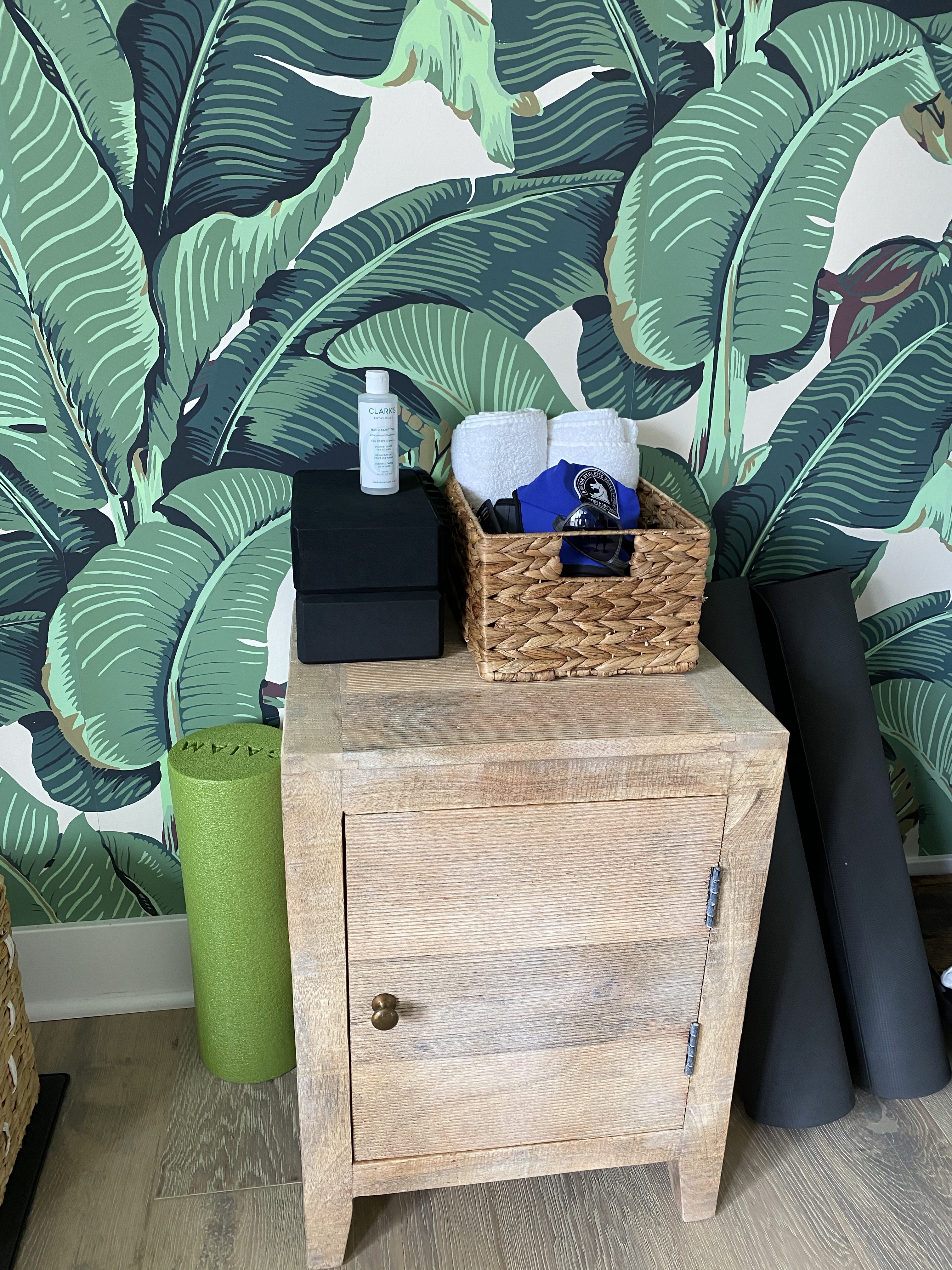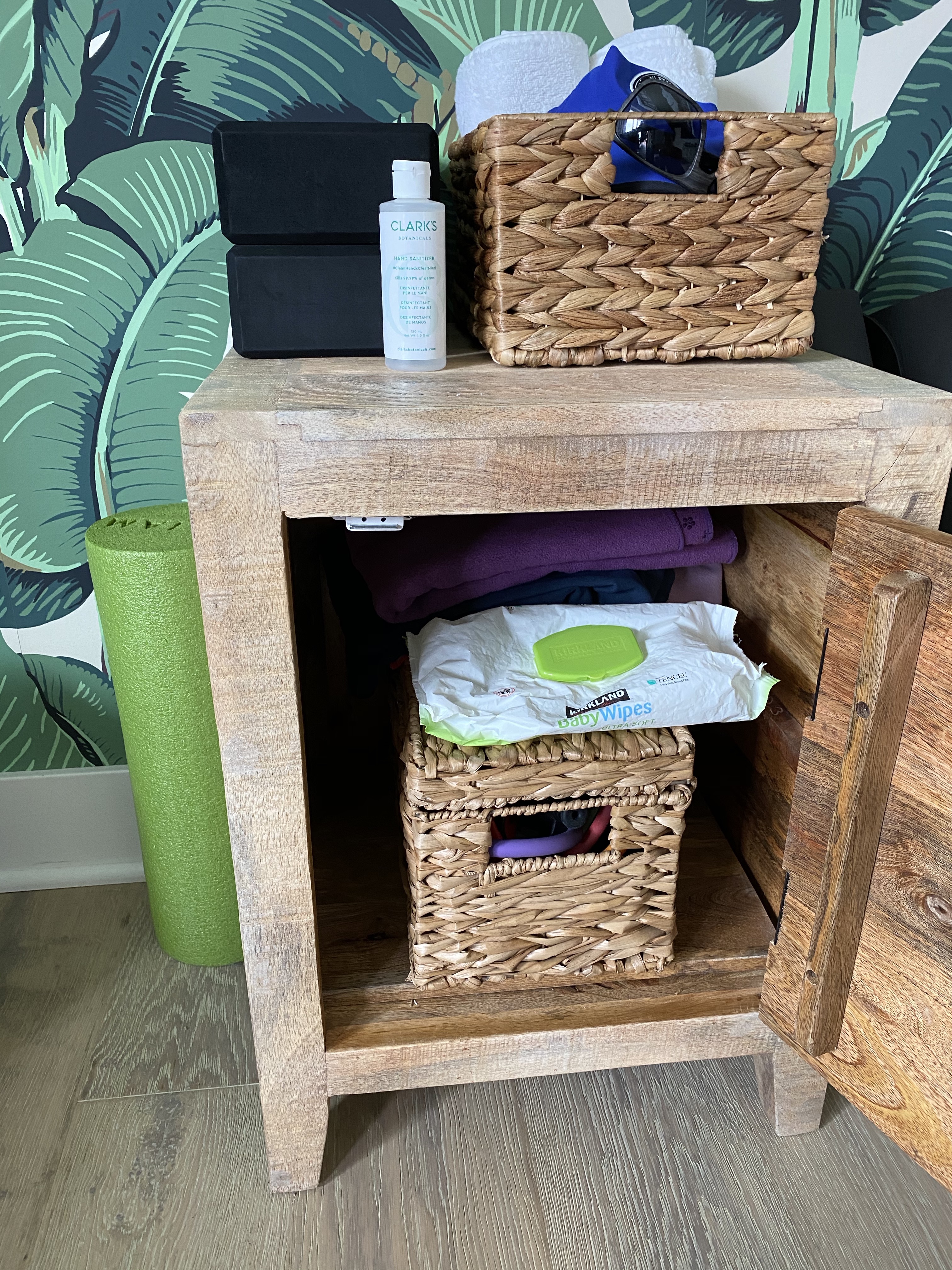 You can read more about the Peloton in this blog post, but sometimes I prefer to do other non-Peloton workouts on the bike. We put the TV up so we can cast workouts from our phone, or via the apps on the tv. It has come in handy during this quarantine time, that's for sure. I'm not really sure why we have an uber comfortable Restoration Hardware cloud chair in the fitness room. Maybe someday I'll sit there and observe Chris working out when I'm too lazy to do so.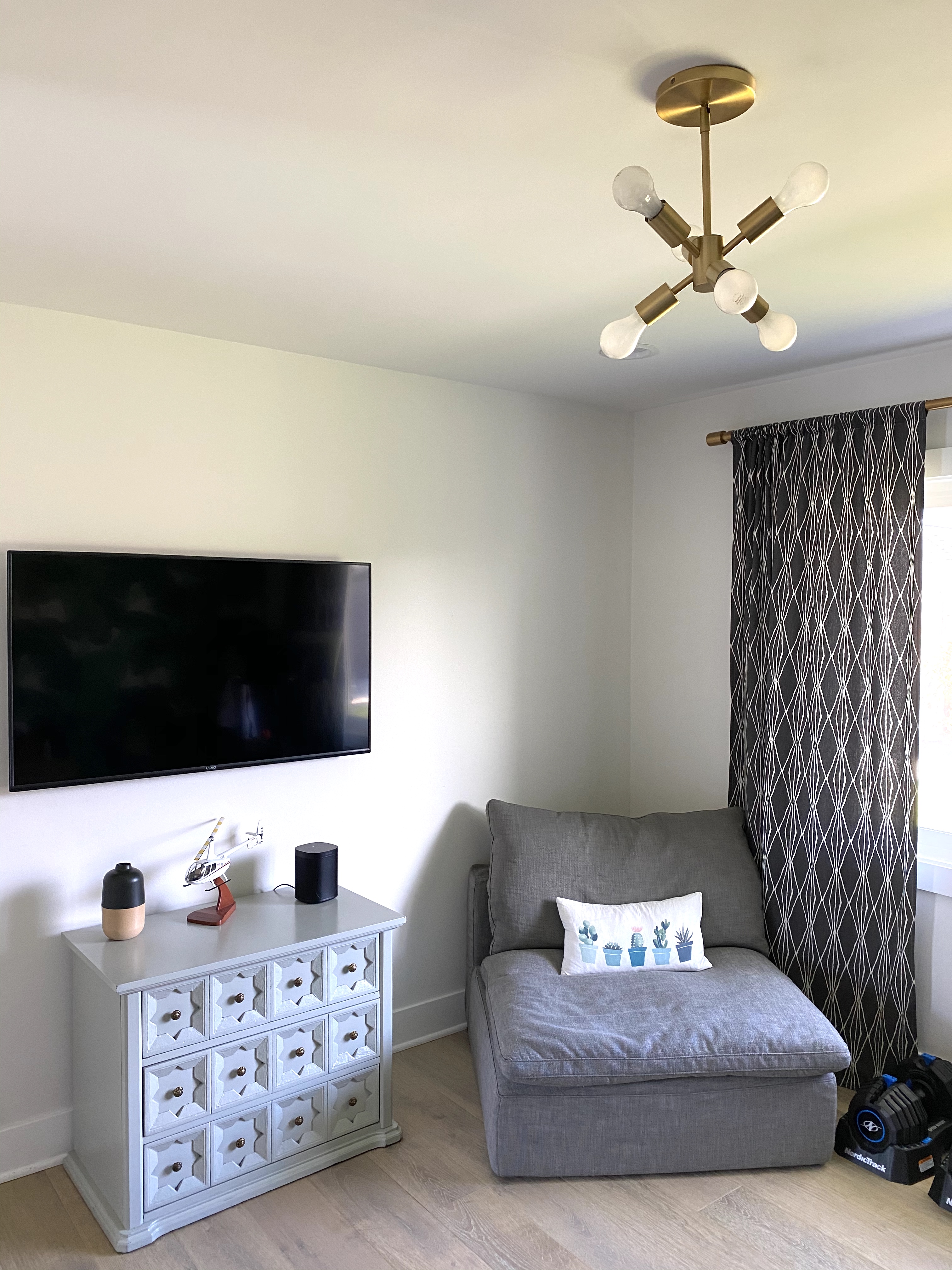 No fitness room of mine is complete without some type of diffuser or candles. This one in the above photo is super simple, and from Target. I turn it on when I'm doing yoga or after a sweaty workout to avoid stink in the room!
Of course it's still a little bit of an overflow room. I didn't have another location for my garment rack that Chris didn't want me to put on our registry. I thought it was so "blogger" but then I realized I really have minimal use for it except to hang my wedding dress that I am procrastinating paying for to clean and box. The steamer just fit best in the corner. EVERYONE needs a steamer y'all.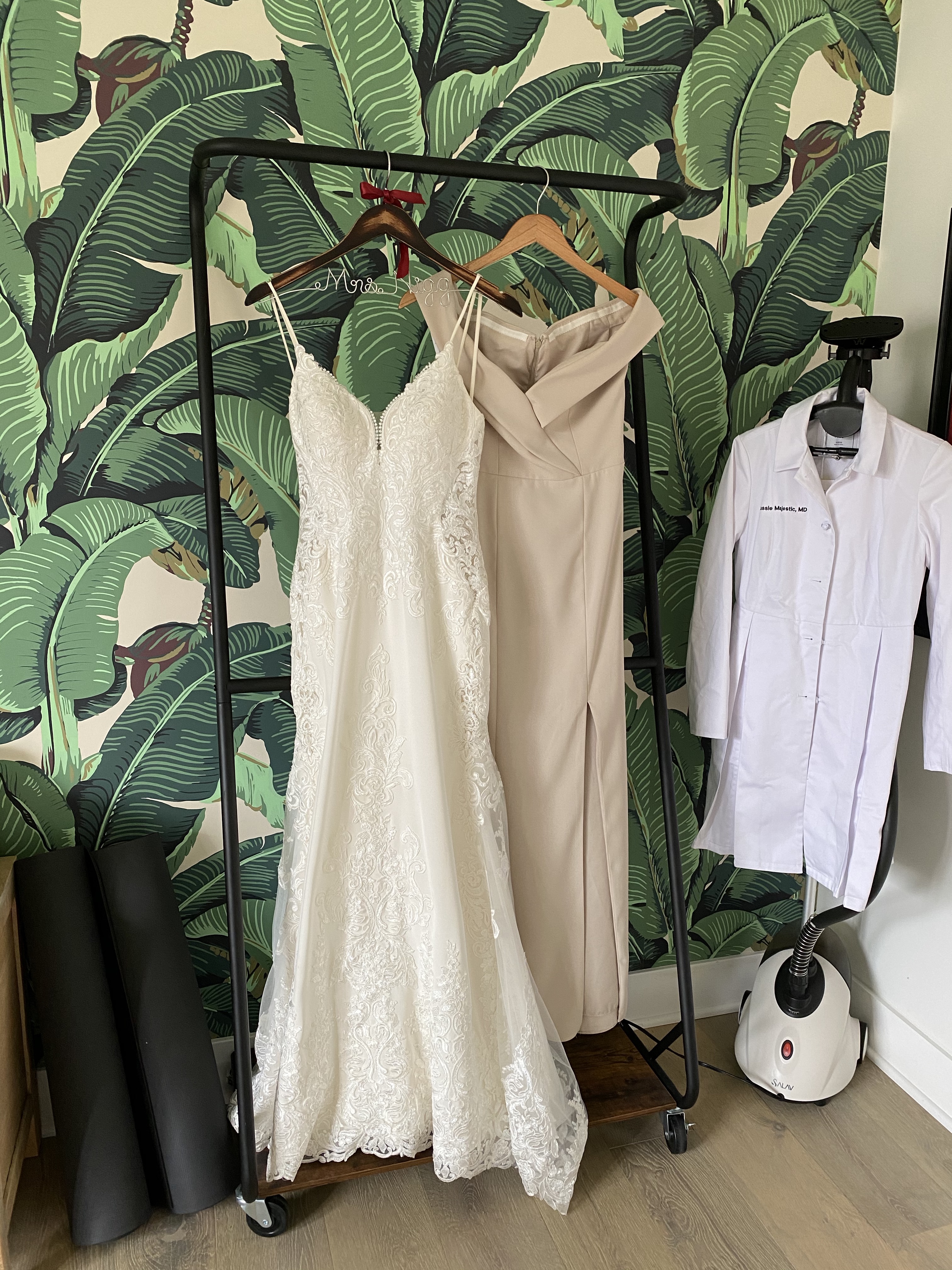 Chris snagged this artwork from Lululemon at their first store opening in Orange County years ago. He framed and kept it ever since. I'm happy to finally have a place for it!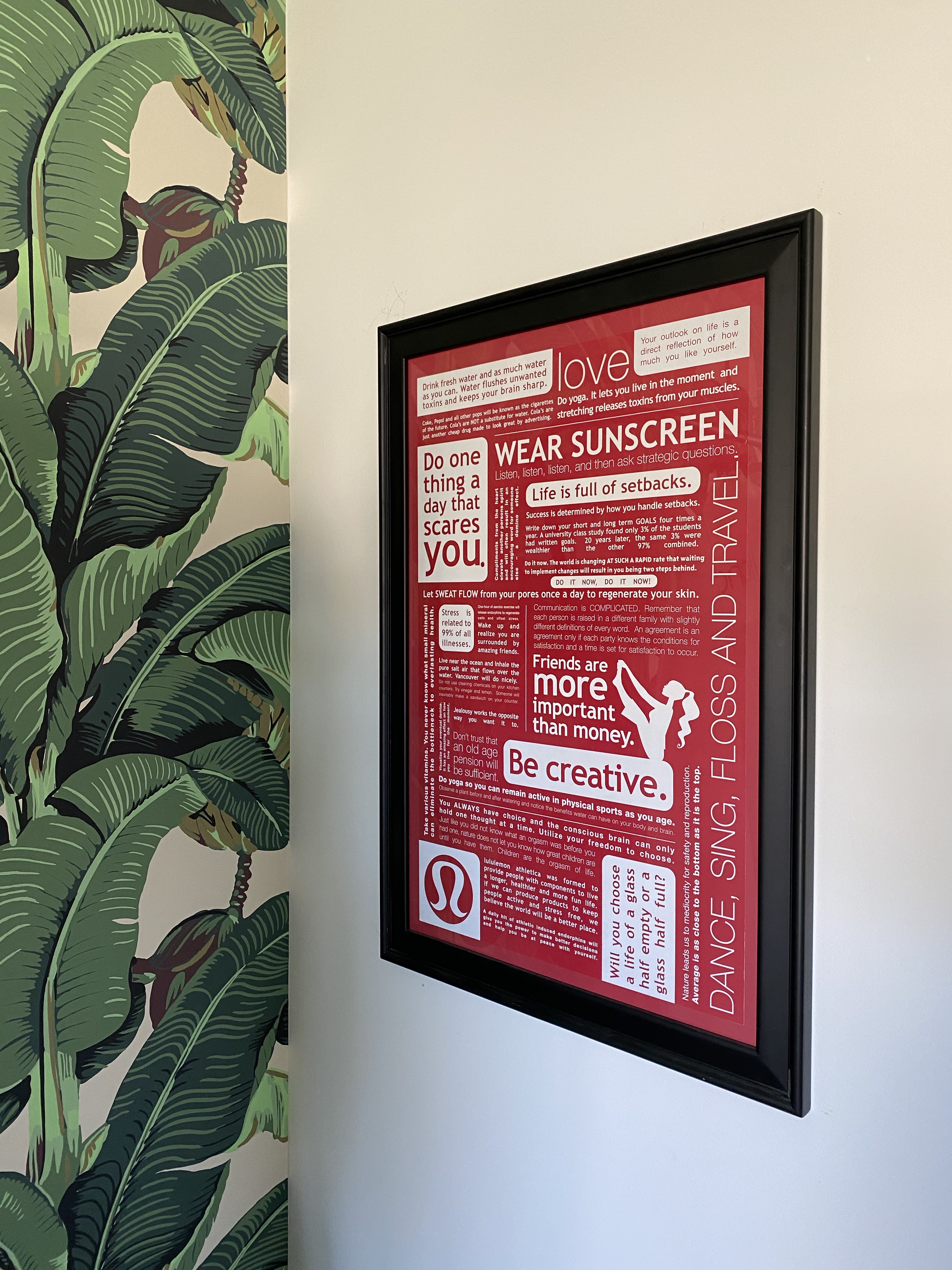 My biggest piece of advice when designing a space in your home, is to FEEL it. Don't think about trends or what everyone else is doing. Think about what YOU are feeling and liking. For Chris and I, we need a space that is calm and inviting in our time off from work. Every inch of our home has a relaxing vibe, one that makes us feel like we could be here forever! This is something that requires a little bit of thought on your part. So many little things can make it perfect, if you just find the right decor pieces! It takes time… but is SO worth it in the end.
What is your favorite room in your home?