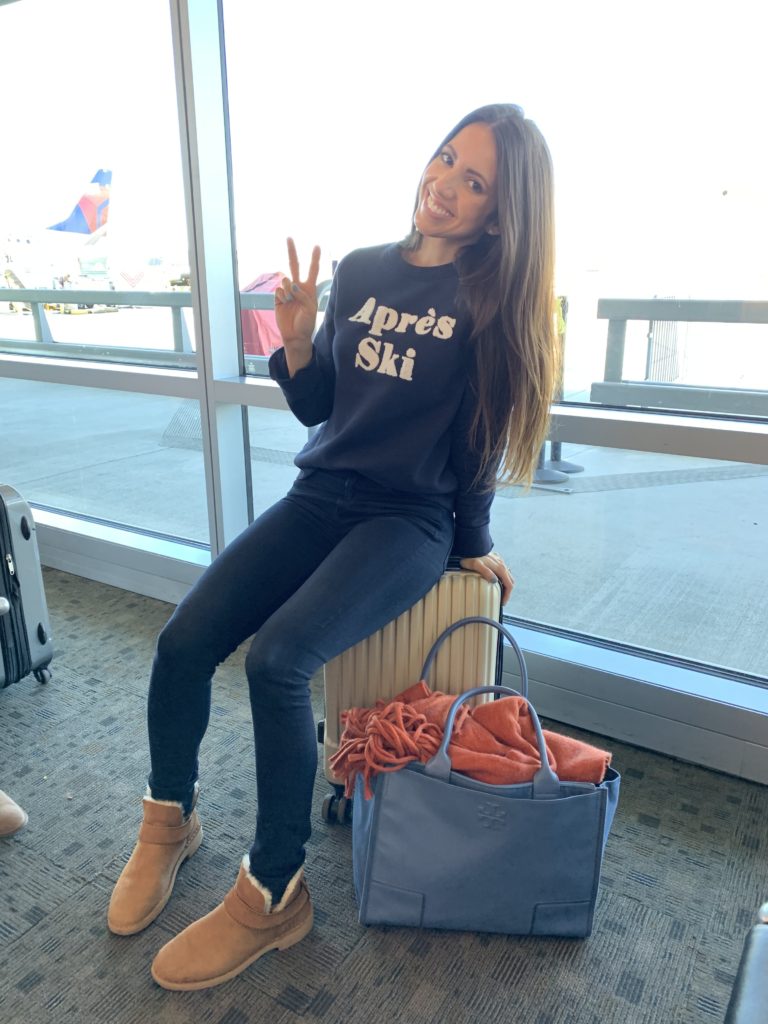 My bachelorette party was literally A DREAM, and I'm so excited to share the details with you, finally! You all helped pick a hashtag for the weekend and clearly you knew that I should #MakeItMajestic.
I knew from the day Chris and I got engaged, that I wanted a bachelorette party in the snow. Funny because I NEVER would've said this as a kid. I was so tired of the snow and cold weather. But let's be honest, California has been getting hotter and hotter, and although staying local would've been easy, I needed a change of scenery. I was so thankful my girls were willing to oblige!
Let me start by saying that my maid of honor is the world's best planner. She's an Emergency Med doc, and probably the smartest gal I know. She planned everything to-a-T.
I don't really remember why I chose Utah, but I had my heart set on Park City. I had seen it in photos, and on social media, and it looked like the cutest little town with amazing lodging. We ended up staying in a VRBO property, and it did not disappoint. It slept 8 girls comfortably, and had an amazing view of Park City, while still being close to Main St.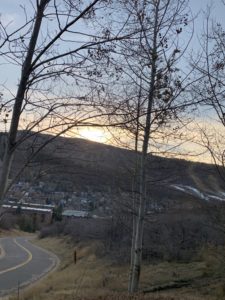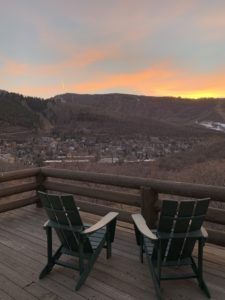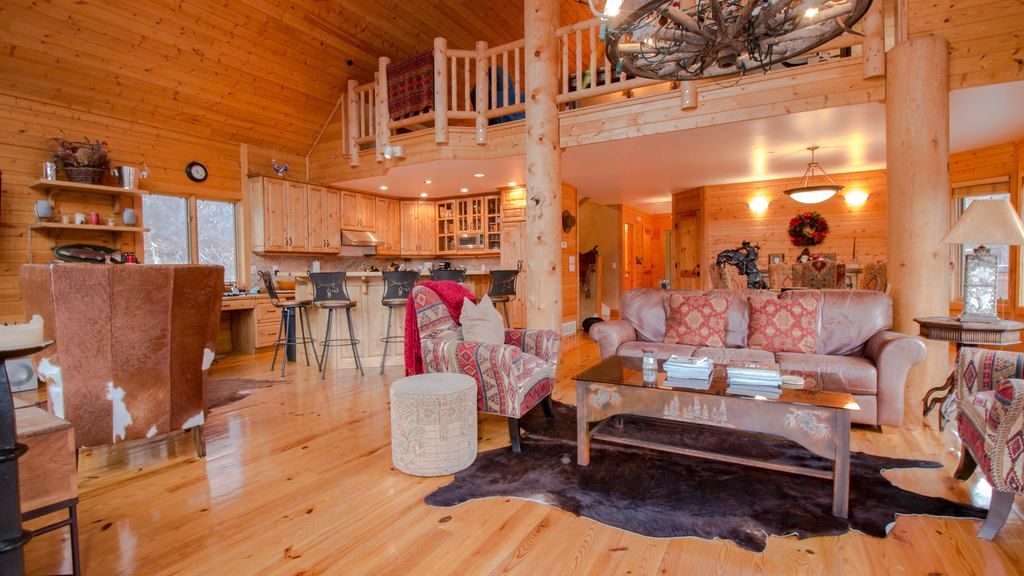 I have been super busy with work, and I only have limited time off, so i knew I needed a rejuvenating weekend instead of a rager (let's face it, I'm too old to handle that).
Friday
We arrived on Friday in Salt Lake City, where we took a fabulous Sprinter into Park City. We popped some bottles, decorated a little bit, and relaxed before our in-house private chef experience with Amanda Pilkington.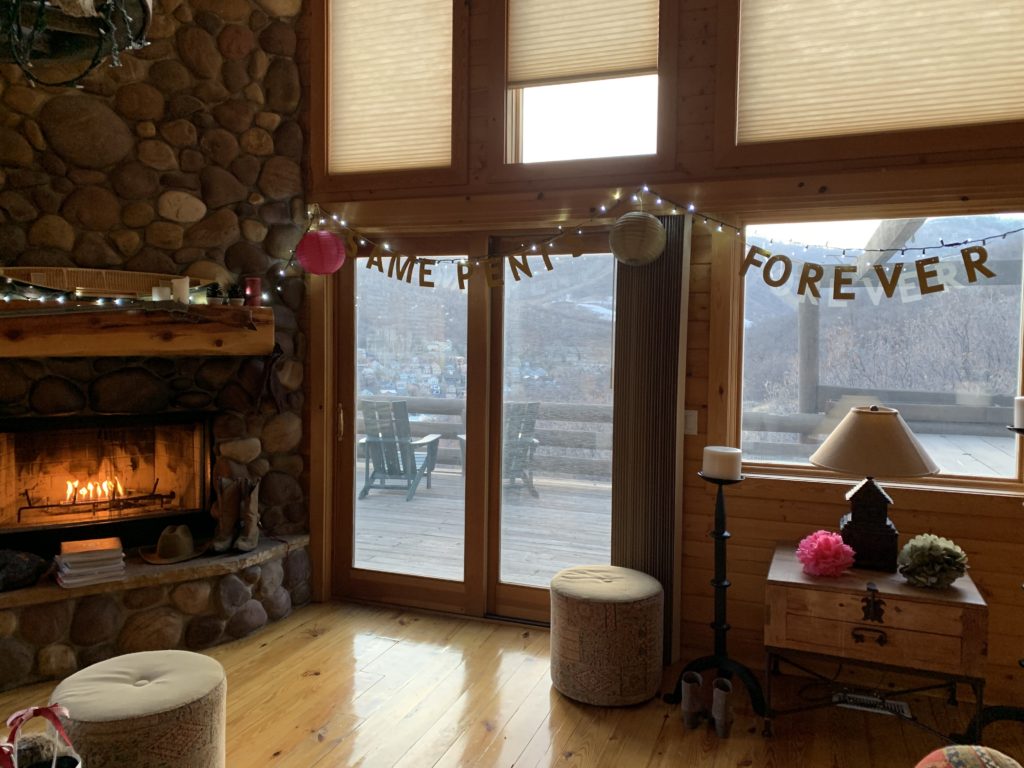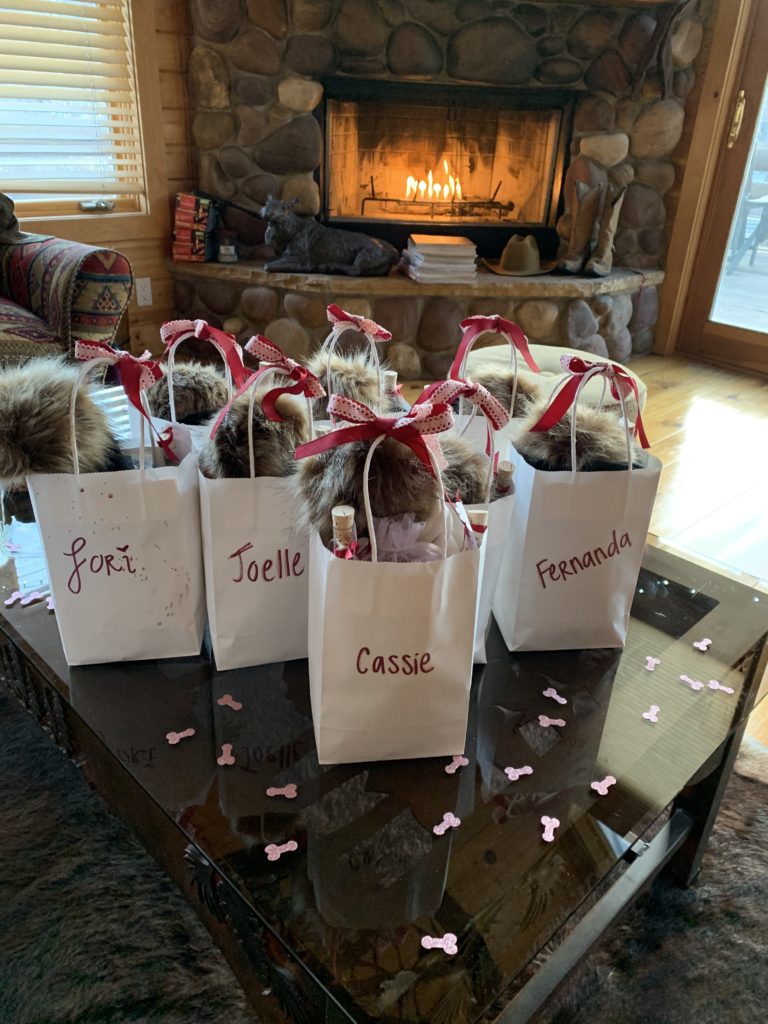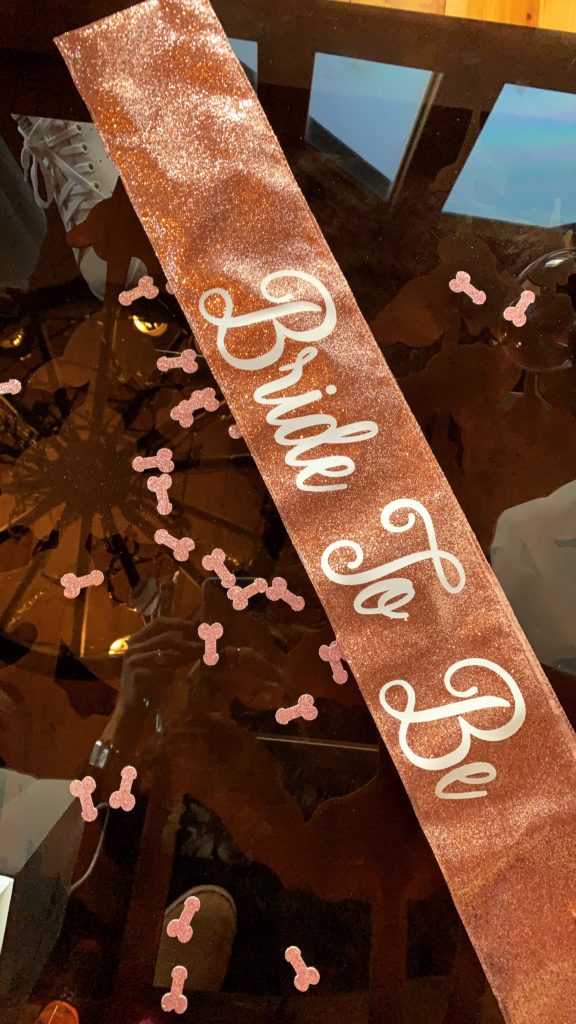 I have dreamed of a private chef, in-home dining experience, since I saw it on Housewives of OC a long time ago! Well Amanda did not disappoint. We started with stuffed mushrooms, and prosciutto crostini followed by a salad for first course, dijon chicken with mashed potatoes and spiced chai carrots second course, and caramel ice cream with brownie for dessert.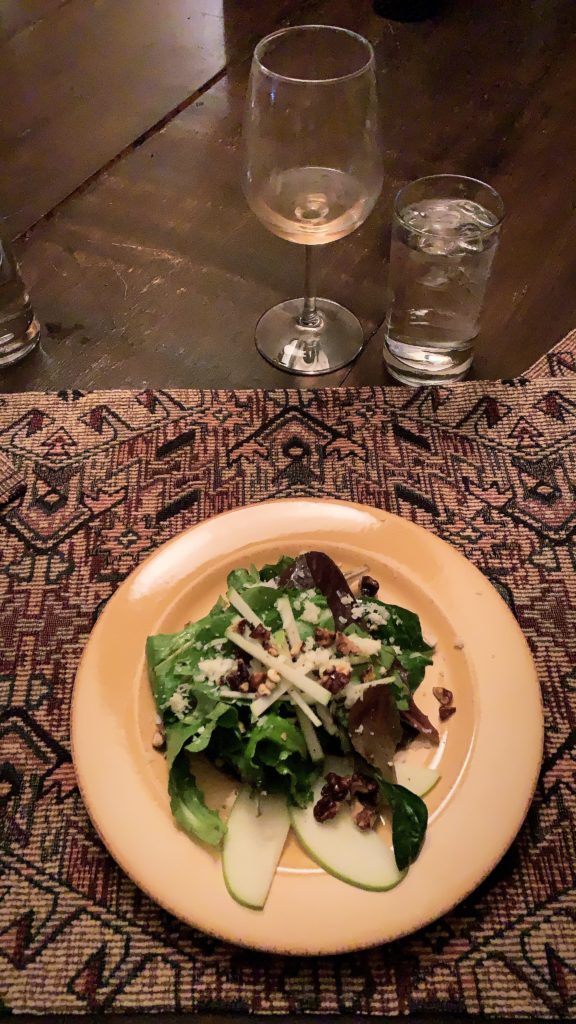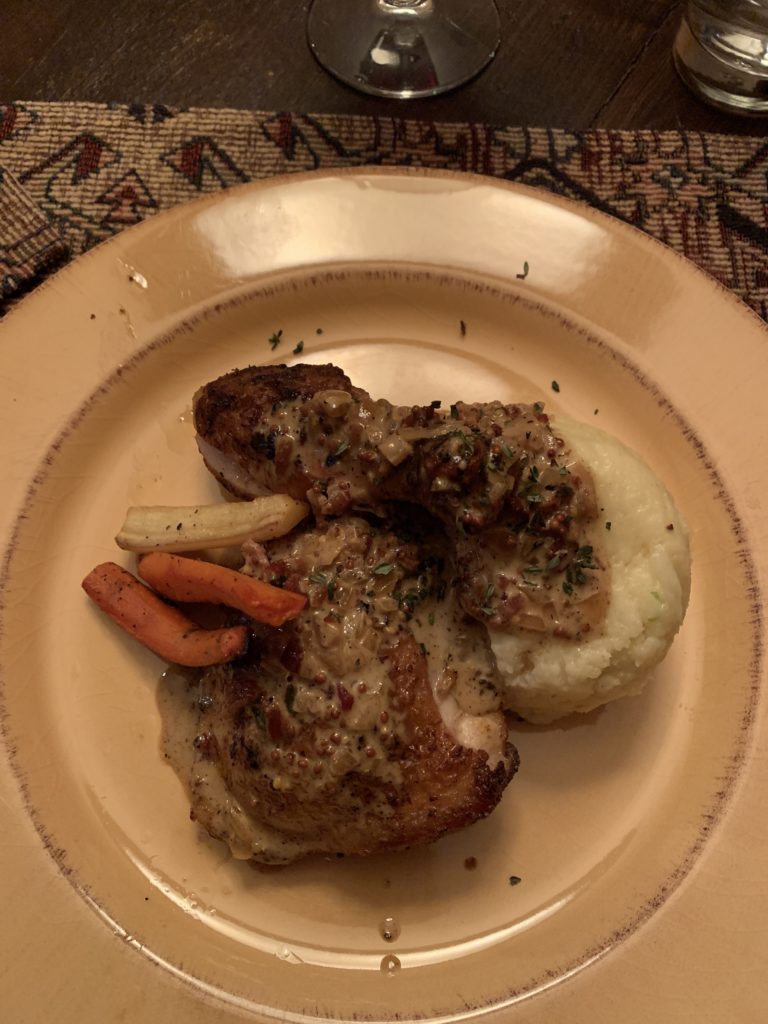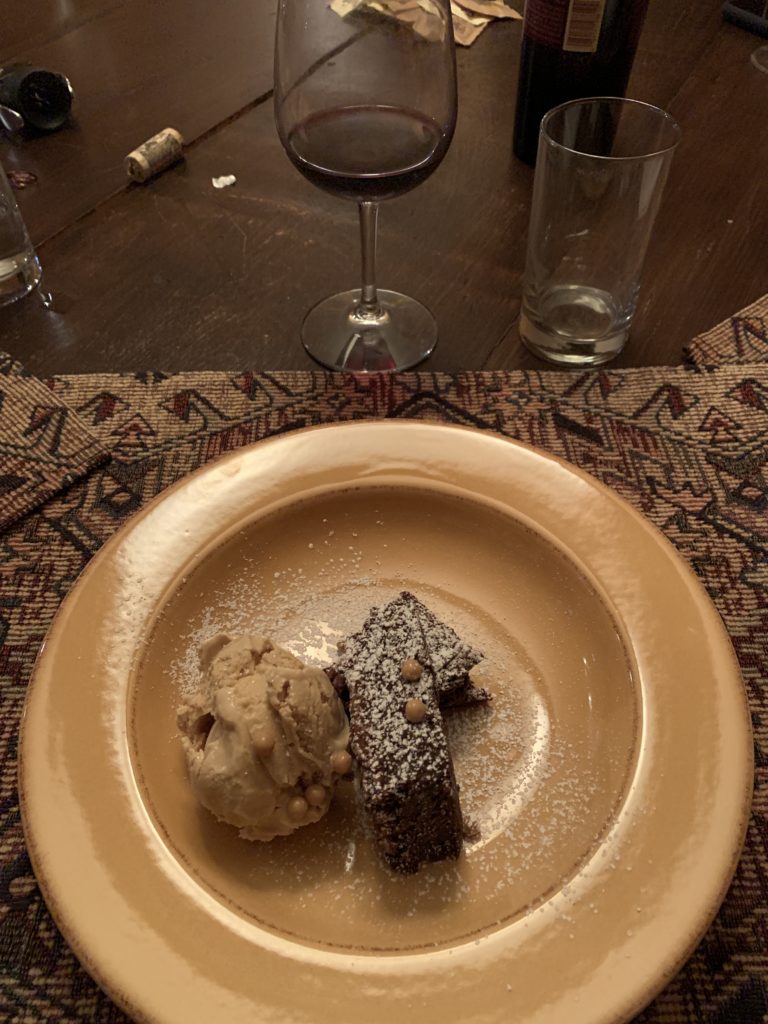 We closed the night in the jacuzzi. A favorite past time for me growing up was sitting in a jacuzzi while it snowed, so this made me feel like I was right back at home in Michigan.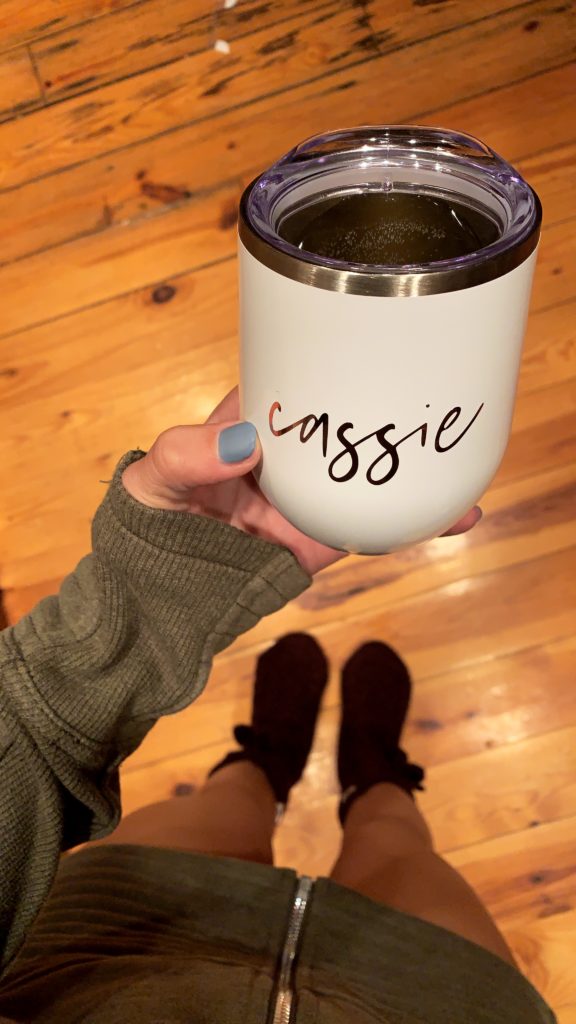 Saturday 
I slept SO good and woke up on Saturday morning ready to get the festivities started. No alarms, no ticking clock or places to be. The girls all helped make a delicious breakfast- egg burritos with rice and beans, a favorite of mine! We all changed into our cozy workout clothes and gathered in the living room for a private yoga class taught by Amber Lind (@amberberryumyum). She kept it gentle for us, and spared us the many chatarungas, thankfully… she must have sense the large amount of wine I drank the night before! We practiced handstands with each other, and stretched; it was the PERFECT morning with a backdrop of Park City.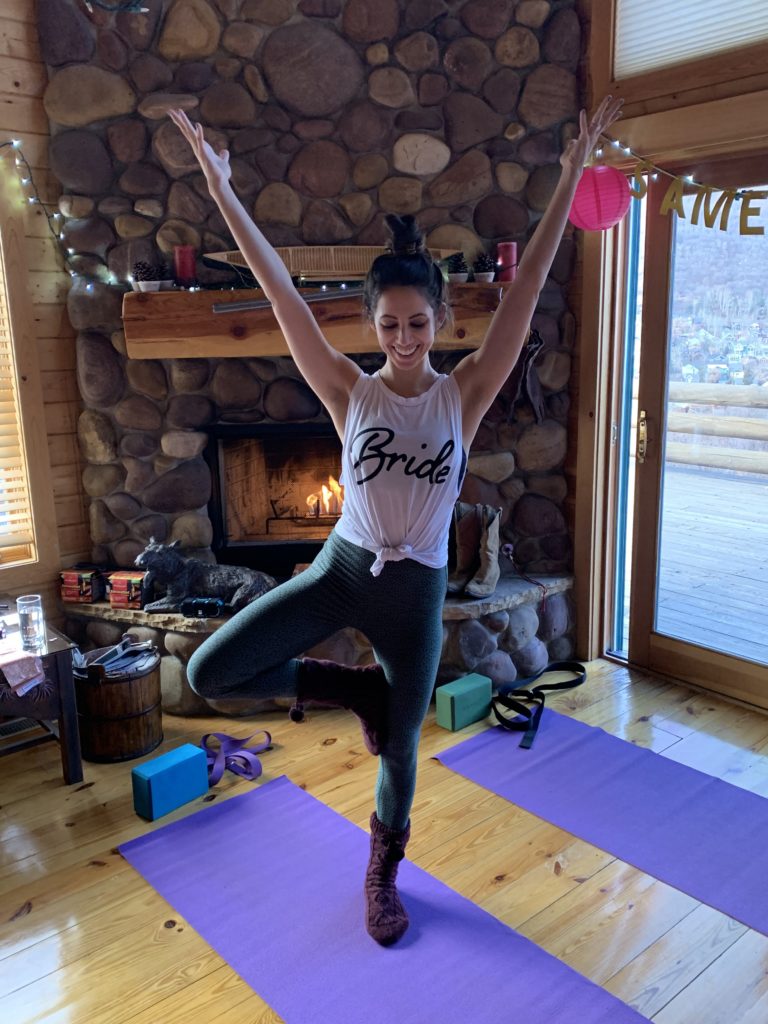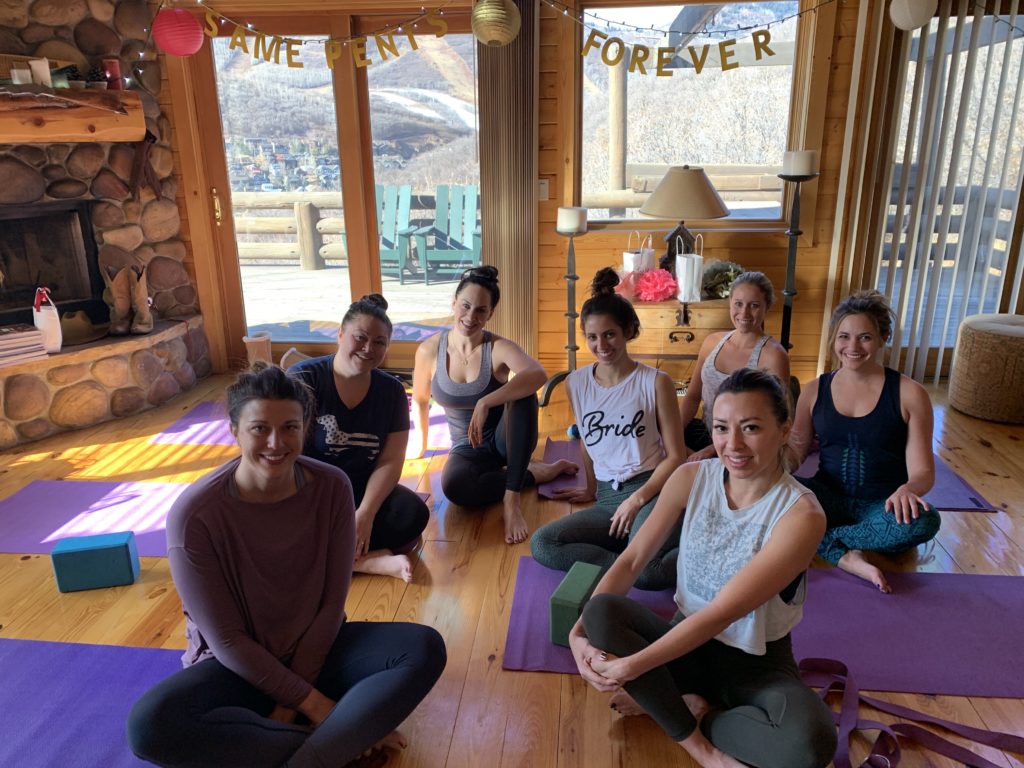 The next part of our day was really rough…we trekked over to the spa at Stein Ericksen Lodge, for some serious relaxation and bonding time. We spent hours in the jacuzzi laughing, I had the best massage of my life, and we sipped champagne courtesy of my good friend Erin from The Treatment, who couldn't be there. Seriously the sweetest surprise.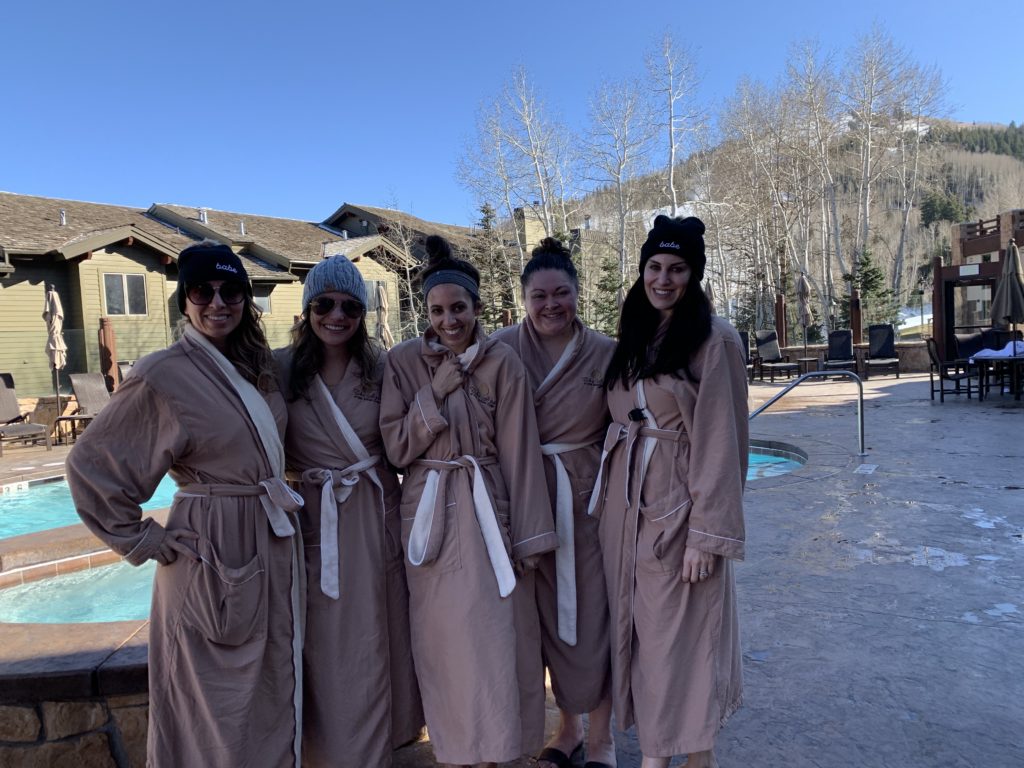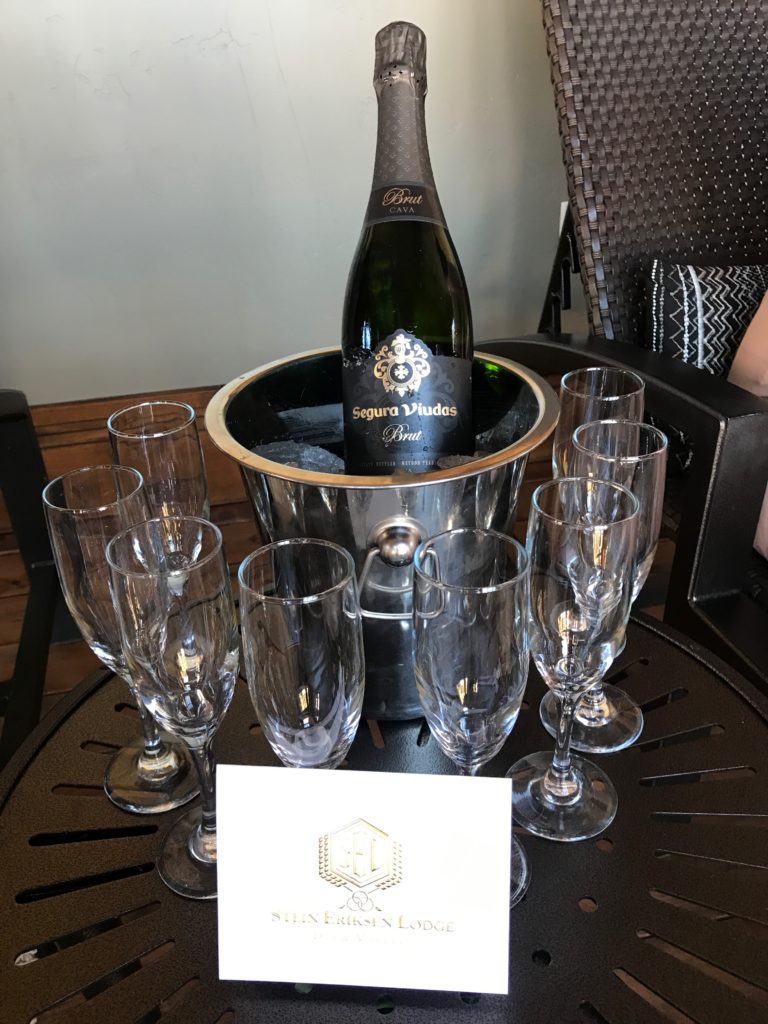 We headed back to the cabin feeling all rejuvenated, ready for the fun to begin! I had my heart set on a hot chocolate recipe sent to me by one of my bridesmaids. You guys HAVE to try this. You can make the alcohol-version like we did, or go sans spirits. The recipe is probably one of my favorite hot chocolate recipes and I will absolutely be making this again!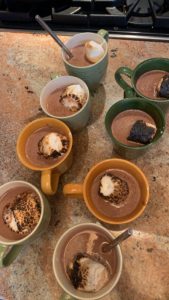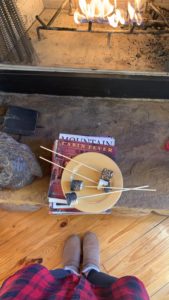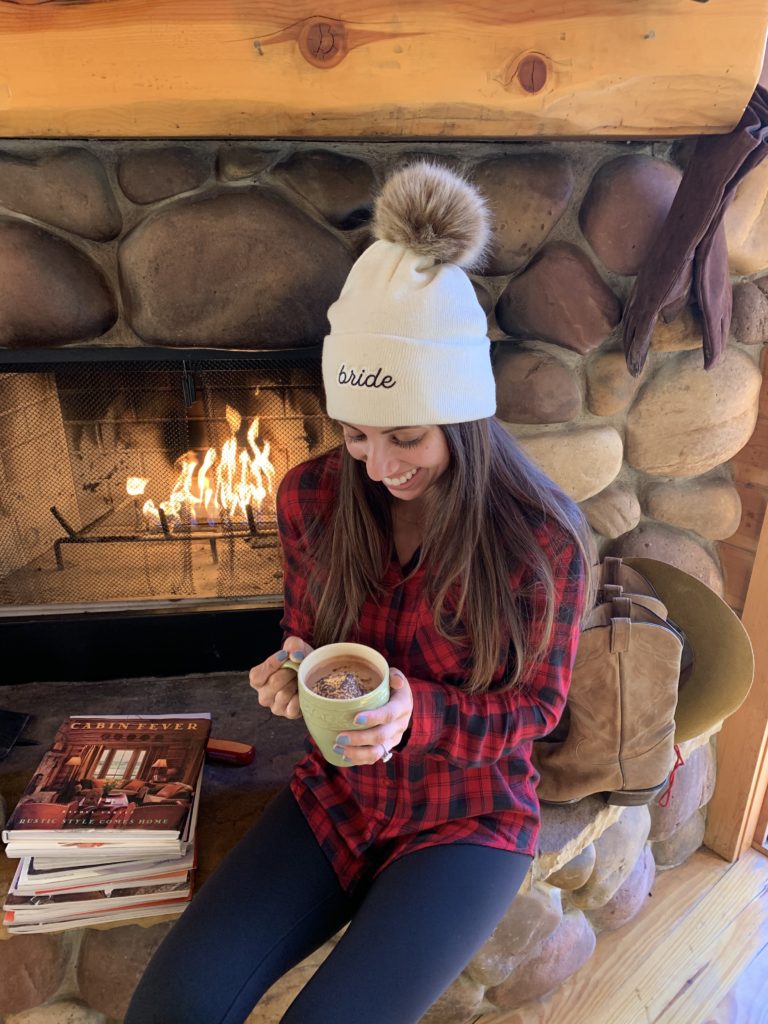 You can find this delicious recipe HERE.
While we sipped on hot chocolate, we played games and I laughed the hardest I have laughed in months. It was truly special to have this time with my girls, before my big day. Some of the games we played that I highly suggest- Cards of Humanity, Speak Out, Beanboozled, Charades, and Kiss My…!! We are all medical professionals, we aren't scared of a little anatomy!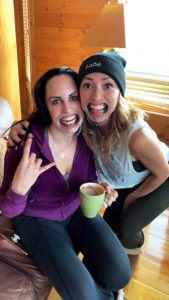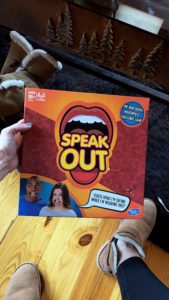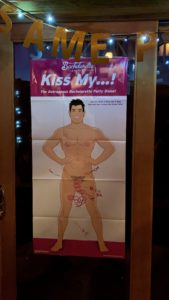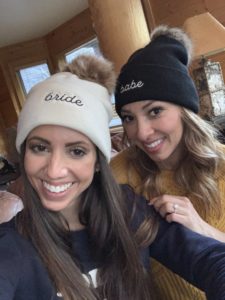 After I laughed off all the calories I ate throughout the day, we got ready for our night out on Main Street. We headed to Riverhorse on Main for dinner and it did not disappoint. Excellent food, amazing service, and piano music to top it all off! We wanted to experience Park City's finest bars and night life, so we started at No Name Saloon (where we did a traditional "shotski"), and ended at downstairs where we danced the night away.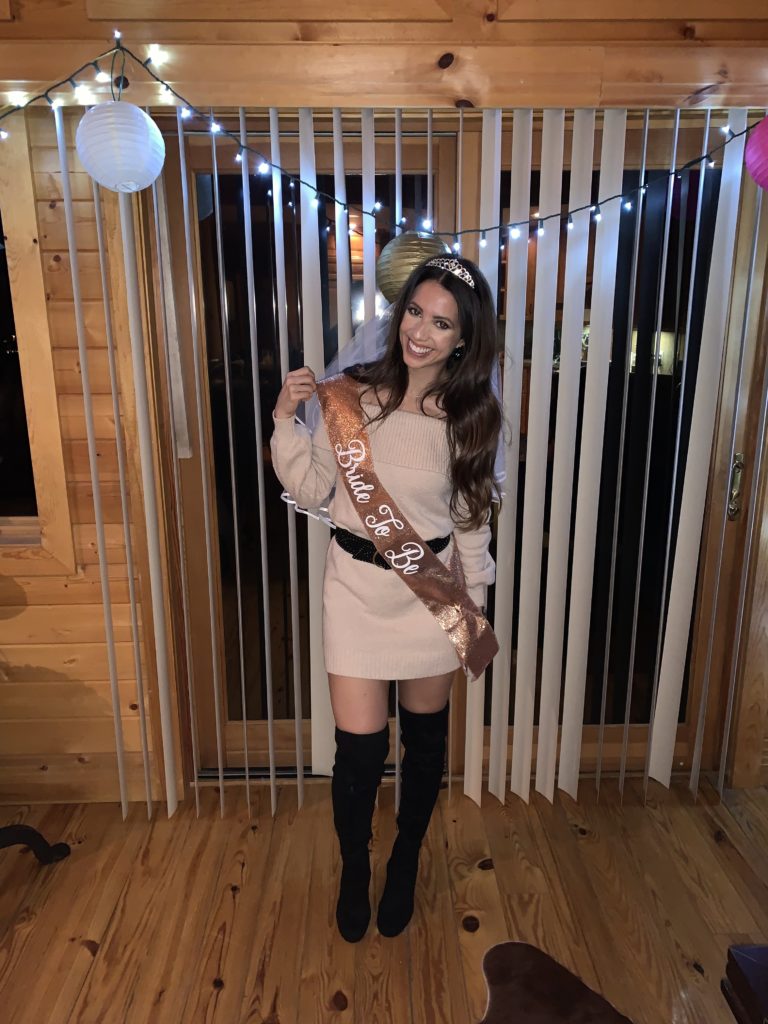 Sweater dress can be found HERE but only one size left. Similar HERE. These over the knee boots are a MUST HAVE. Only a few sizes left! Belt HERE.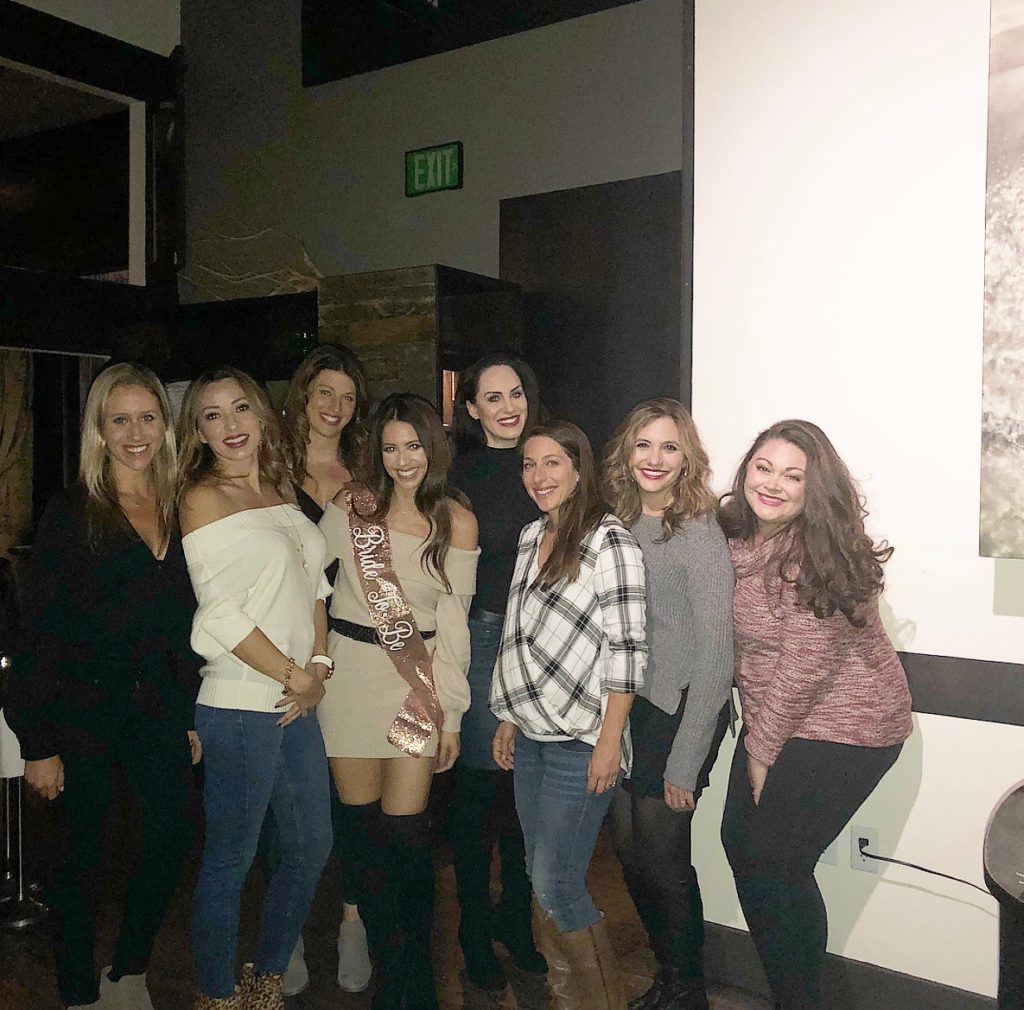 This weekend was truly one of my most memorable. I felt so much love and it was simply the perfect combination of relaxation and let-loose fun!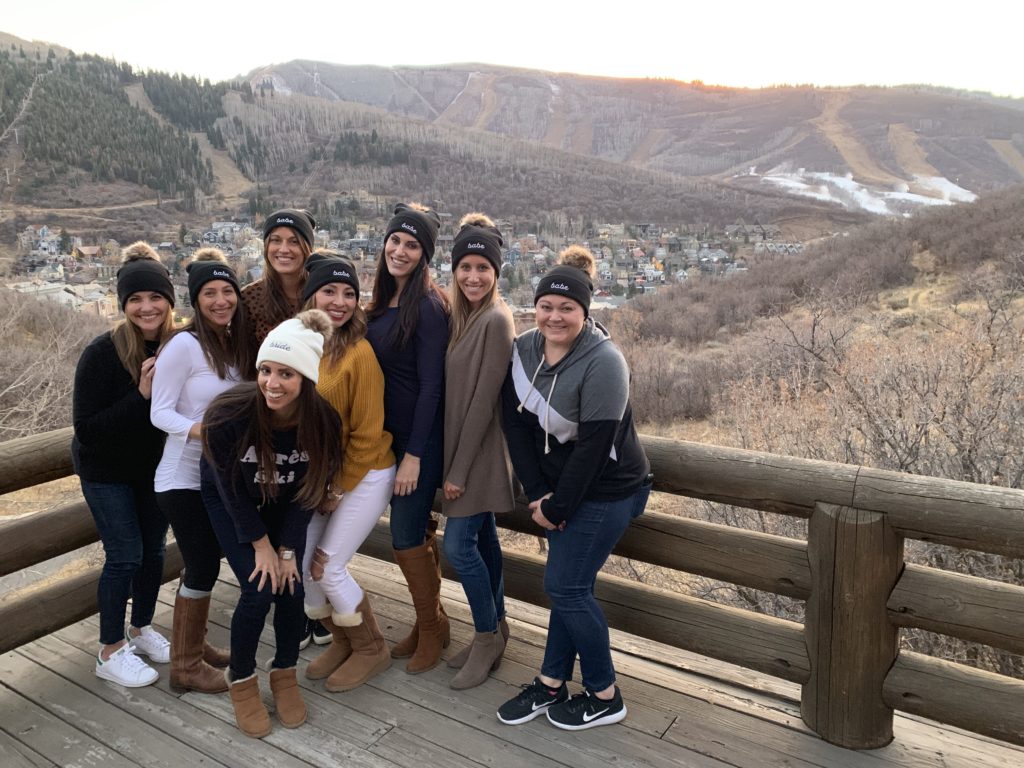 Sunday
We woke up to snow on Sunday! Cherry on top of my Park City sundae. Before leaving for the airport, we made a quick stop at Harvest for a delicious and healthy breakfast. The avocado toast is amazing, and just what I needed before our trip home.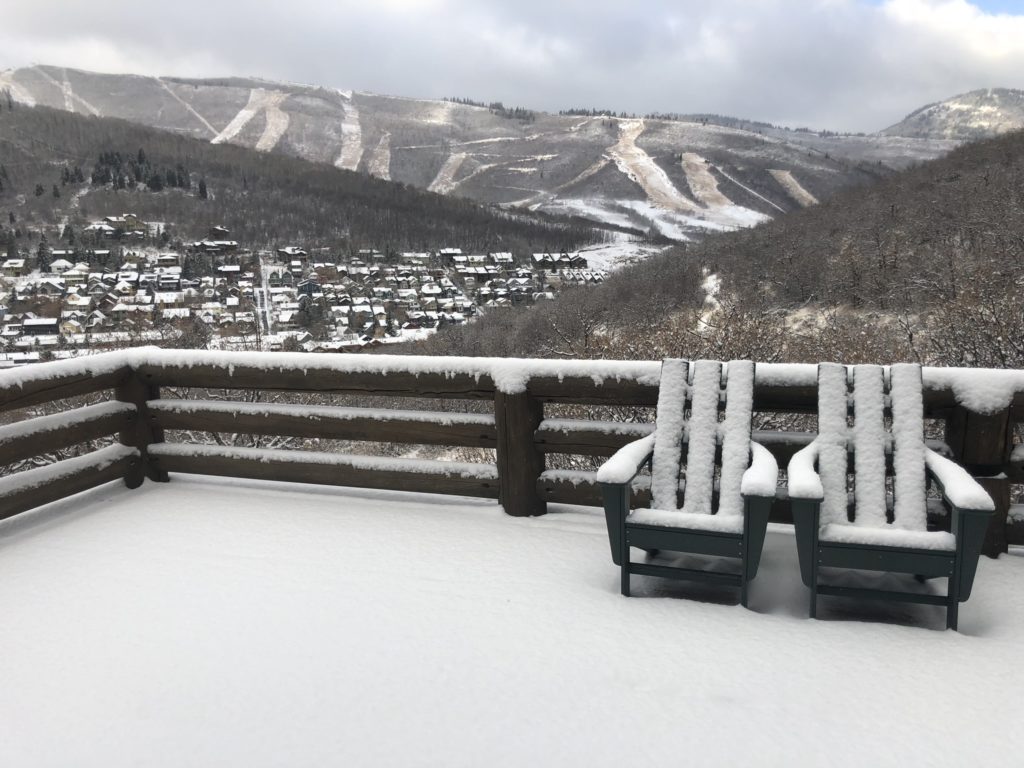 Advice for brides 
My biggest piece of advice for you brides out there, is to communicate to your ladies who are planning, exactly what you dream of.  If wearing stilettos makes you cringe, you probably don't want a Vegas bachelorette party! Be honest, it's your celebration! And it's easy to mix in activities that everyone enjoys doing. If you're upfront with your guests, they won't be surprised by costs or what's involved, later.
Bachelorette Party Favors  
Park City was simply amazing and I'm so glad I had the opportunity to travel there with my girls. The people were so friendly, and the town was so quaint. I can't wait to go back with Chris and do a little skiing.
What is your dream bachelorette party location?