The million-dollar question… why did I choose Emergency Medicine?
My interest in Emergency Medicine began as an undergraduate student at Arizona State University. Most of the volunteer opportunities were in the Emergency Department, so I received most of my early exposure then. The Emergency Medicine physicians that I have met throughout my pre-medical and medical school training were always enthusiastic, fun, and seemed to love their job. They made it tough for me to love another field of medicine.
That being said, I still planned to go into surgery all throughout medical school, up until it was time for me to apply for residency. I made a last minute career switch to Emergency Medicine when I realized I wasn't excited about my lifestyle as a surgeon. Once I allowed that change to happen mentally, I was SO excited and happy for my future.
The role of an Emergency Medicine physician involves seeing each patient that checks into the Emergency Department, deciding what tests are necessary to rule out life threatening diagnoses, attempting to provide them with a diagnosis, and then a disposition- to admit them to the hospital or send them home.  Of course that's the black and white answer. There is a whole lot of grey… but we'll discuss that elsewhere. Some Emergency Departments accept trauma patients (severe motor vehicle collisions, gunshot wounds, stabbings, severe falls, etc), and this depends on location and physician staffing. In these departments, the role of the ED physician may vary and range from a large amount of participation in management of the trauma patient to none. Of course, these patients can walk in the door of any emergency department, however the EMS system in each county tries to keep that from happening.
I noticed that when I started meeting more people in Emergency Medicine, and spending time in the department in medical school, I really felt like I fit in with the staff. This was extremely important to me, as I knew the days would be long and hard in residency. I hoped to find a career where my work colleagues were like family and I could lean on them during the stressful times. Emergency Medicine has never disappointed in that sense. I spend a lot of time laughing at work. Counter intuitive right? Considering I see many critically ill patients, you would think the laughter part would be lacking. The dynamic between my colleagues and myself is one for which I am so thankful. We tend to display a rather dry humor that reminds us we are lucky to be alive, and provides us energy to care for our patients.
Emergency Medicine provides a variety of patients- some sick and some healthy, some very alive and some dying. The field leaves nothing to the imagination. I see things you couldn't even make up in your head; this is both entertaining and educational. I have the honor of seeing people at their most vulnerable and terrified moments, where I can delicately care for their psyche and emotions with my knowledge base and diagnostic skills. There are pediatric, middle-aged, and elderly patients, in large amounts! The ED is a bustling, fast-paced, busy environment that allows me to see up to 30 patients during one shift. Some days I am dead tired, and some days I am full of energy and motivation.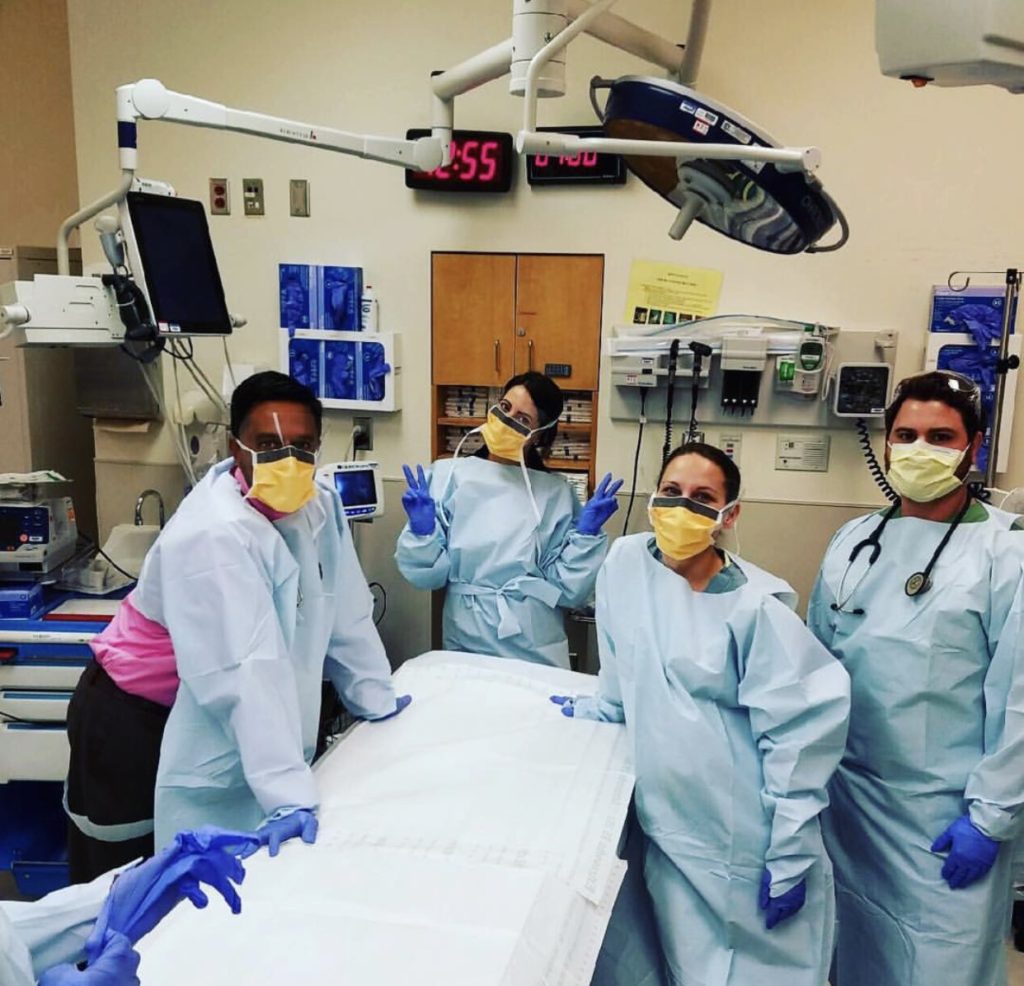 The best thing about Emergency Medicine by far- there is never a dull moment and I am never bored, due to its variety and my amazing colleagues.