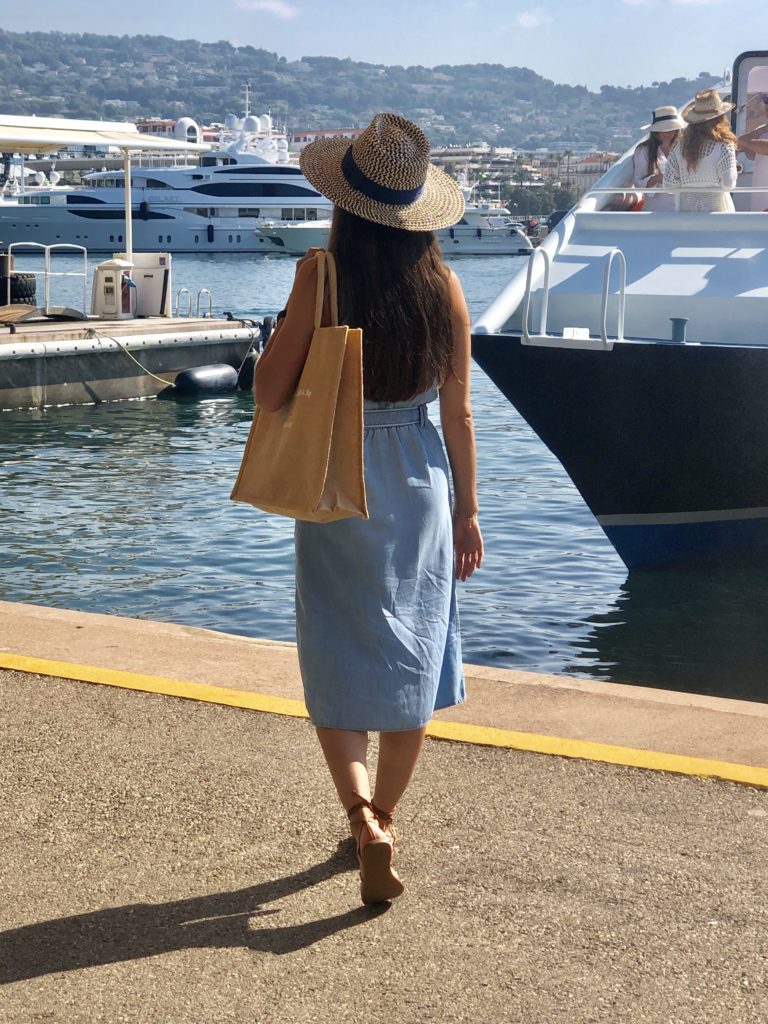 We woke up in Cannes, after an exquisite stay at the Majestic Barrière Hotel. To say we were sad to leave is an understatement. It was the best hotel experience we've ever had. But, that's ok. We were well rested, all packed up and our Sixt car was ready and waiting out front.
Saint Tropez isn't the easiest to get to from any particular place, mostly because it's one of the farthest coastlines in the French Riviera. Of course, if you're one of the uber rich, you can definitely just sail your yacht there or fly your private jet into the small airport! But for the rest of us, the Nice international airport is the best bet. From there, you can opt to fly in a helicopter over the Mediterranean Sea for about 20 minutes, or take a ferry boat for about 45-60 minutes on the sea, or lastly, take a car around the Sea for about 2 1/2 hours. We chose the middle option! Fortunately for us, the boat's port was about a 5 minute drive away from our hotel in Cannes. Even better, we already had our tickets and were in the front of the line to board (super crucial when you're traveling with 6 bags).
The weather on the sea couldn't have been any better. Smooth seas and blue skies for days. We able to get seats next to our bags so we had not a worry in the world. Once we got to the port we had a car set up through the hotel waiting for us, which is a MUST. Many of Saint Tropez's hotels are a good ways from the port, or even the main area of town. If you're interested in mostly shopping, you'll want to be as close to the port as possible, but keep in mind that it's busy and noisier in this area of town. The opposite side of Saint Tropez is where most of the beach clubs are and it just so happened that our hotel was right in the middle of both. We had an itinerary booked with equal parts shopping and beach lounging.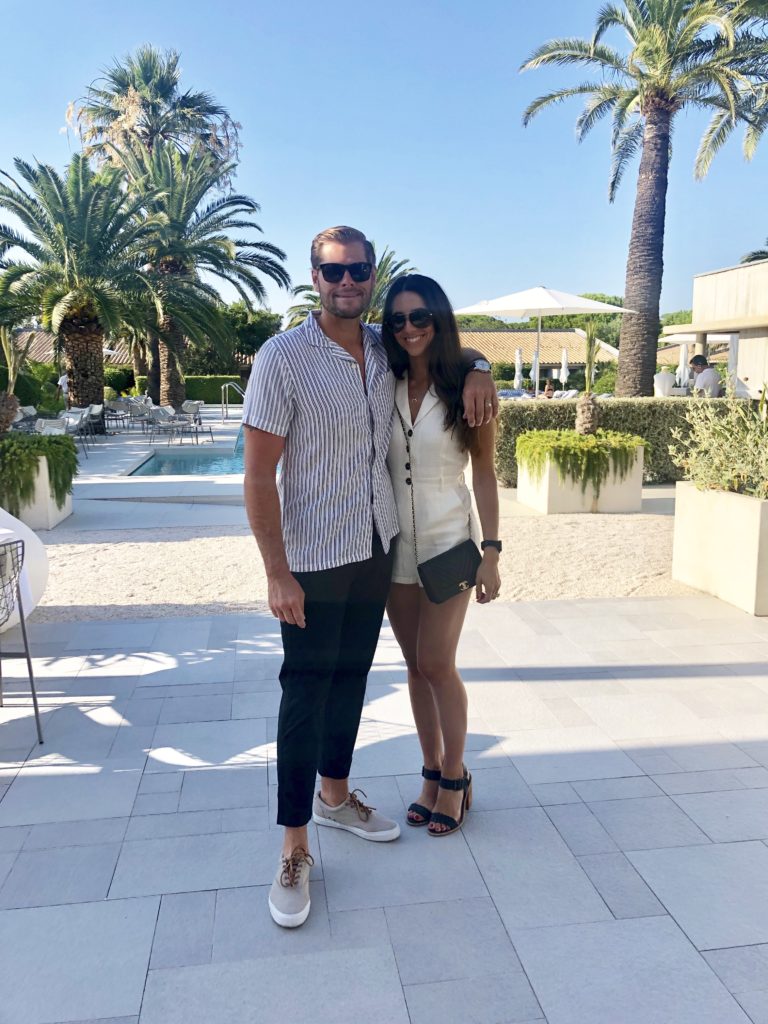 We pulled into the Sezz hotel, and were pleasantly surprised with the quaint upscale vibe of the place. It was very contemporary and quiet, with the exception of the waterfalls in the pool where we sat as we were checked in. We lucked out with room right at the front of the large, single story layout, which meant we were steps away from the pool, the lobby, the outdoor bar and the restaurant. That modern contemporary feel certainly carried into our room, as the décor was chic and simple. The bed may have been not quite as desirable as the Majestic hotel, but after the hotel provided an extra mattress pad, we were solid! The best part of this room, was by far the outside shower. Completely private, it's pretty refreshing to shower in the nice outdoor French air. There was even a little backyard!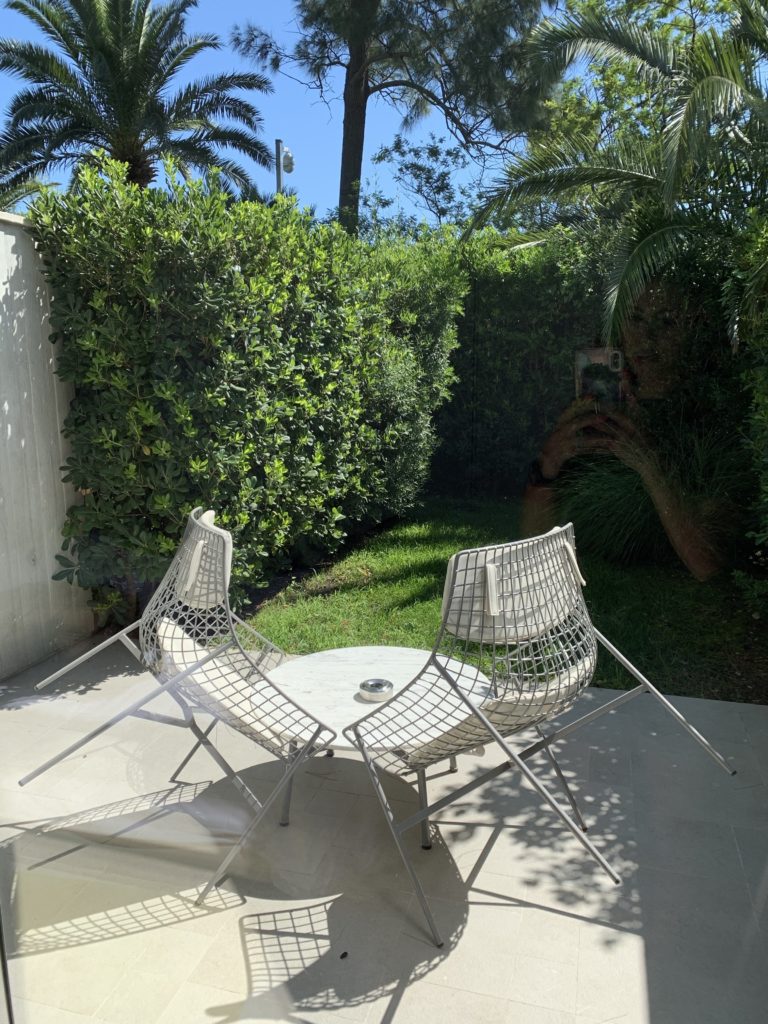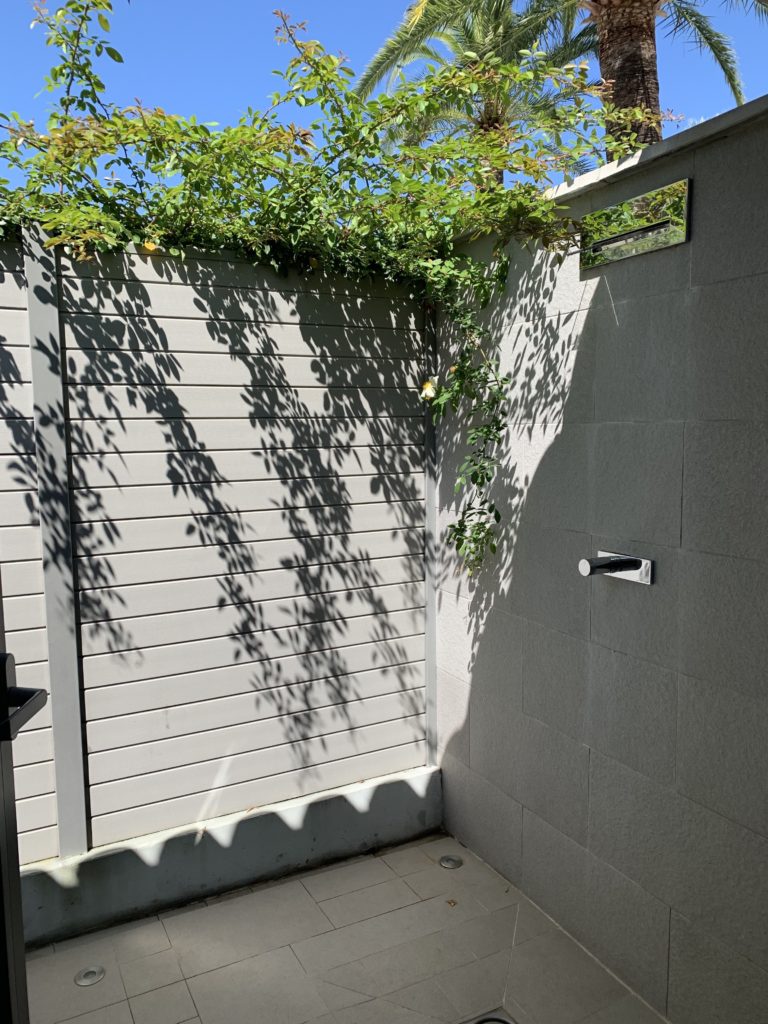 Pro Tip** Find a hotel that offers a shuttle to town AND the beach clubs
Day 1
Dior Cafe- We were on a mission to find the Dior café which is also one of its boutiques offering a very personal experience. We wandered through for a bit, but the food and the custom Dior latte was really what we came for! Rosé paired with a caprese salad or ahi tuna is my recommendation! Make a reservation, it'll ensure you get a seat for lunch.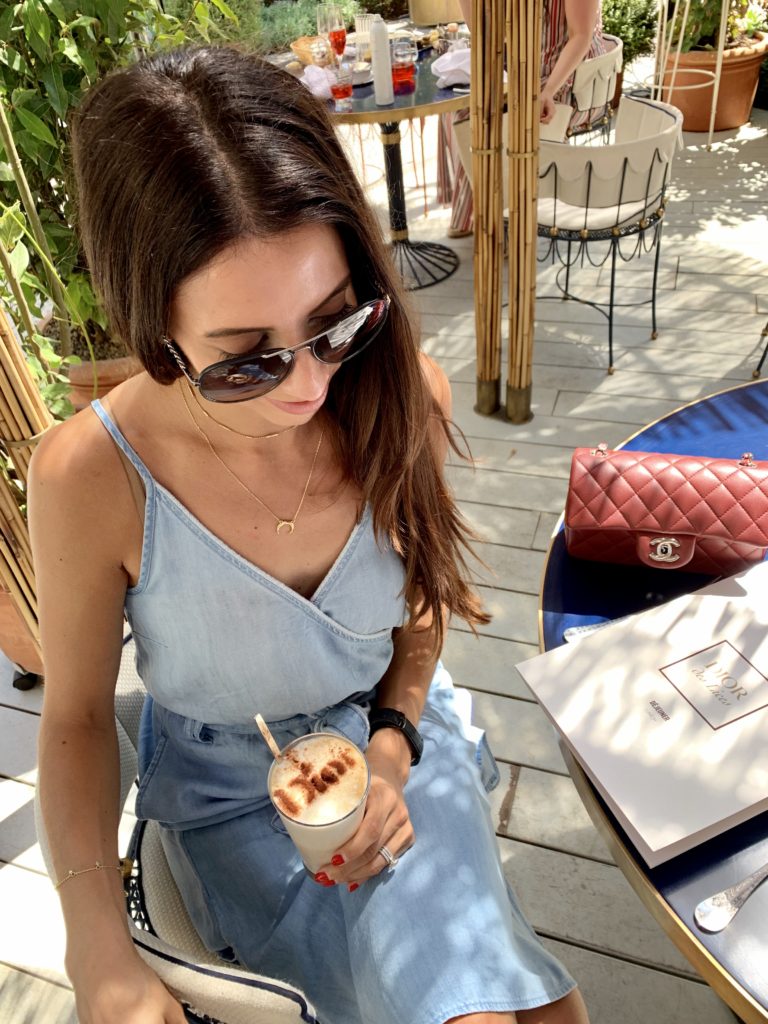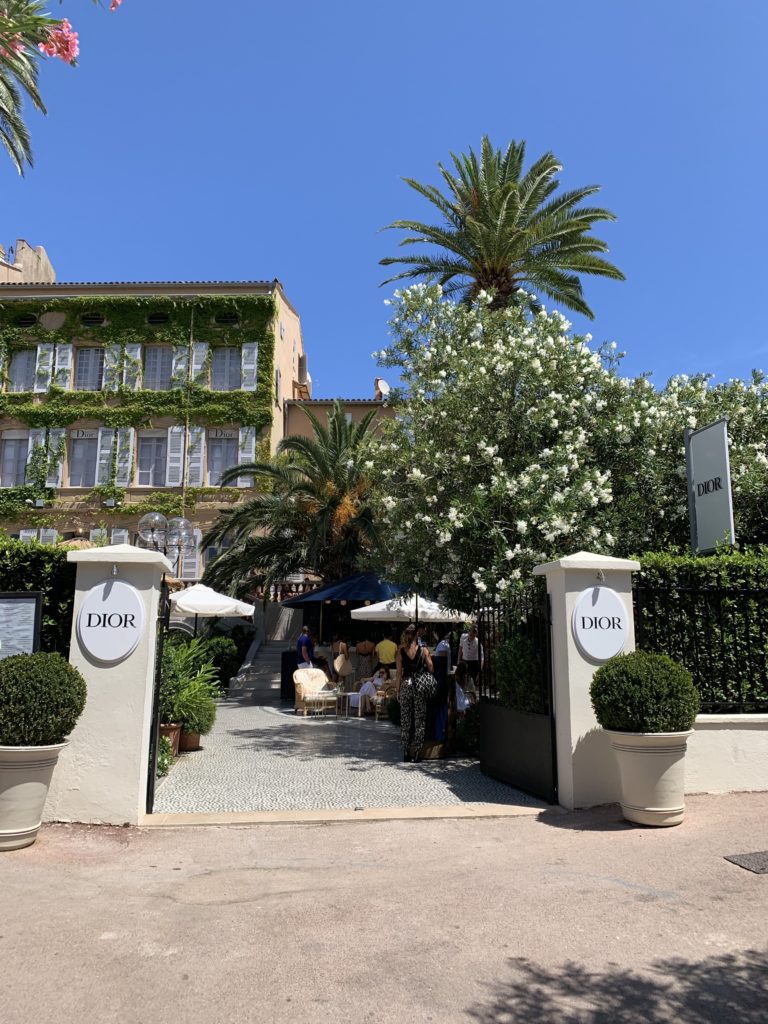 Shopping in town- we found our way into Gucci, Chanel, Kiwi swimwear, and of course all the other local jewelry and fashion stores. After all, this is one spot you must always look your best at! Chris found himself a few new bathing suits and wristwear while I finally got my Gucci belt, Chanel perfume and jewelry as well.
Le Tigr– we couldn't wait to get to dinner because we had reservations at a restaurant called Le Tigrr (at Hotel Ermitage) and is touted as having the best sunset view in town. They weren't wrong. The restaurant has a thai-vibe. Make reservations! We overindulged as per the usual with a bottle of wine, 3 appetizers and 2 full entrees.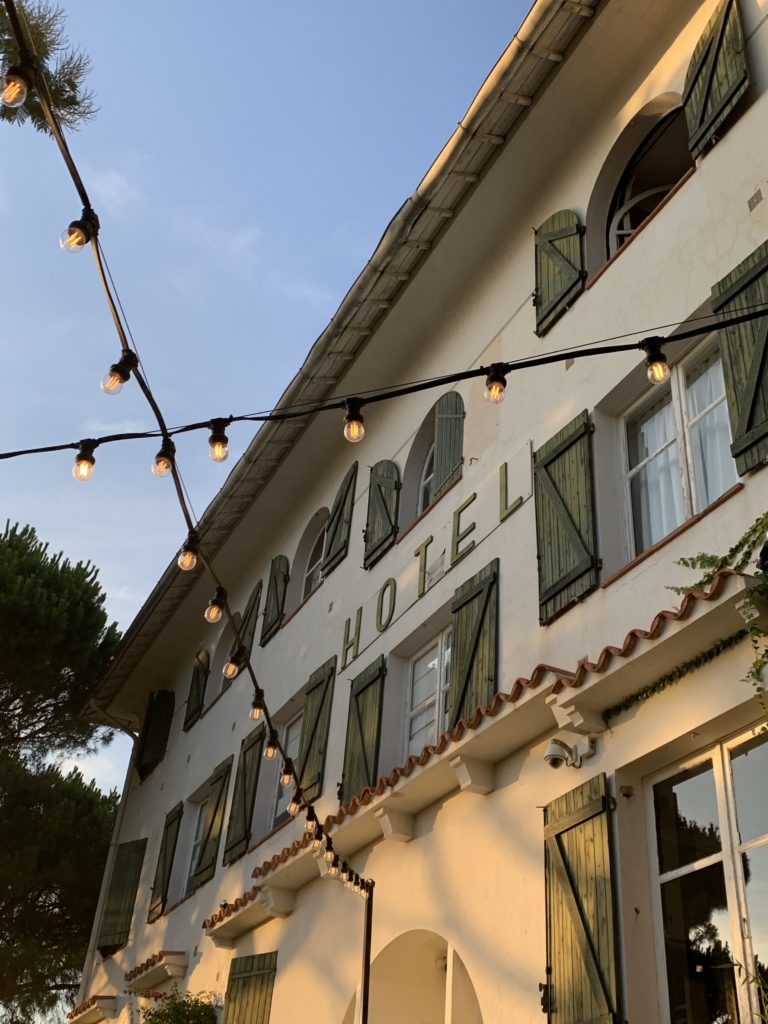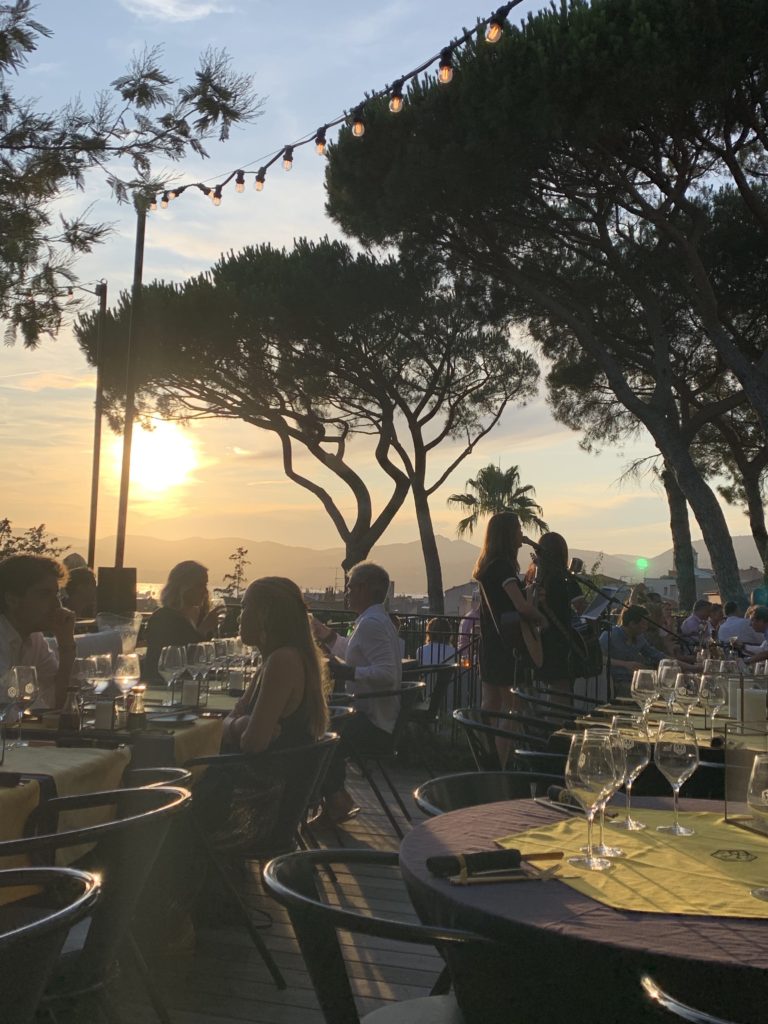 Day 2
Nikki Beach- we were hesitant to try the infamous Nikki Beach because we were feeling a relaxed vibe, and Nikki Beach is anything but! However, it turned out to be THE BEST time. We splurged for a day bed that was right over the pool. We had to purchase a bottle of champs with the bed, but "c'est la vie". The DJ was epic, the food was excellent, you can order massages and cigars, and there are cute little shops around the perimeter.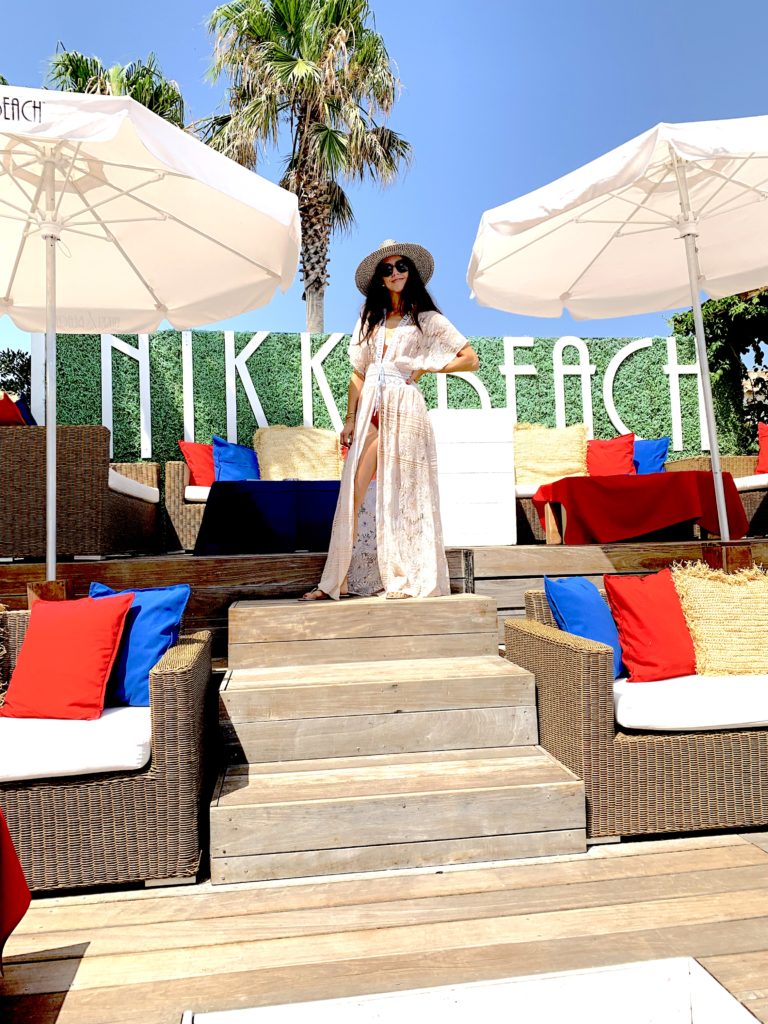 Kimono on sale and linked HERE.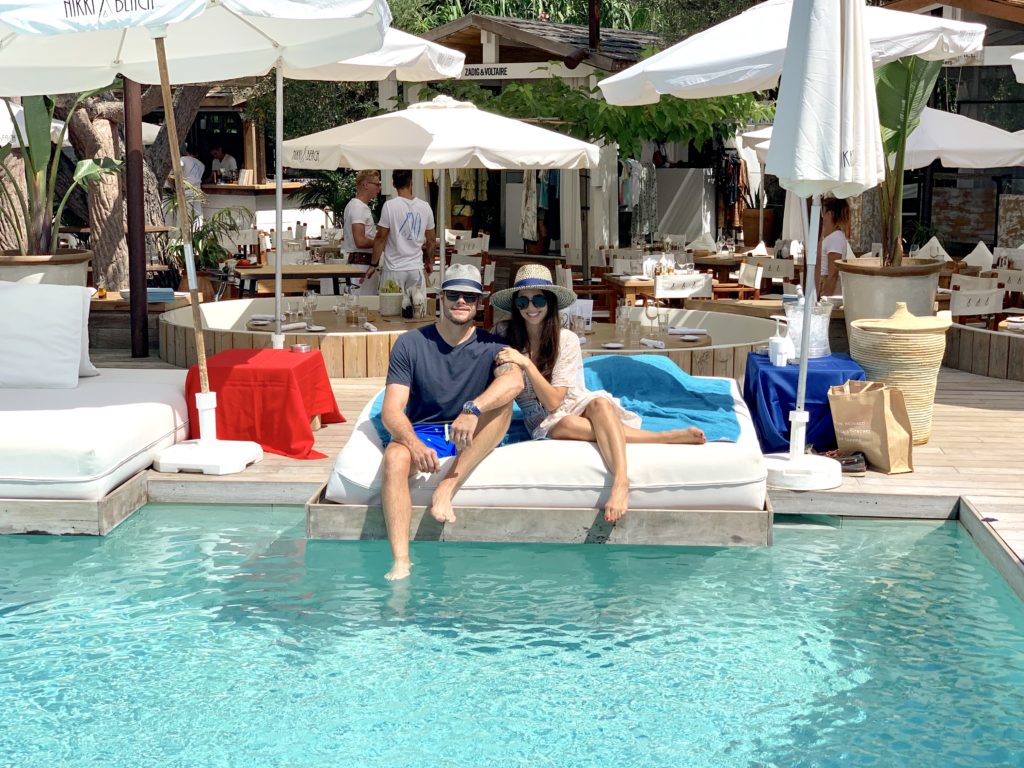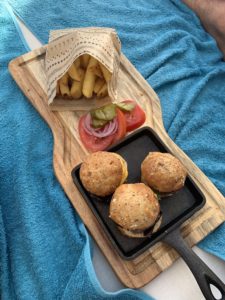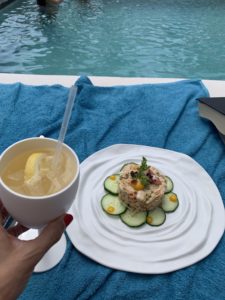 L'Opera- you can't miss this! It's a dinner, a dance performance, a club, a unique experience. Make a reservation well ahead of time. We chose the later seating (at 1030pm) and it was PACKED. The food was actually good, and the dancing on our table while we ate, even better. The show is quite abstract, the waiters dance too, and they even pass out sparklers. The place turns into a club and if you order a nice bottle, you get to choose the songs that they play when they bring it out. I WILL be doing this next time. #goals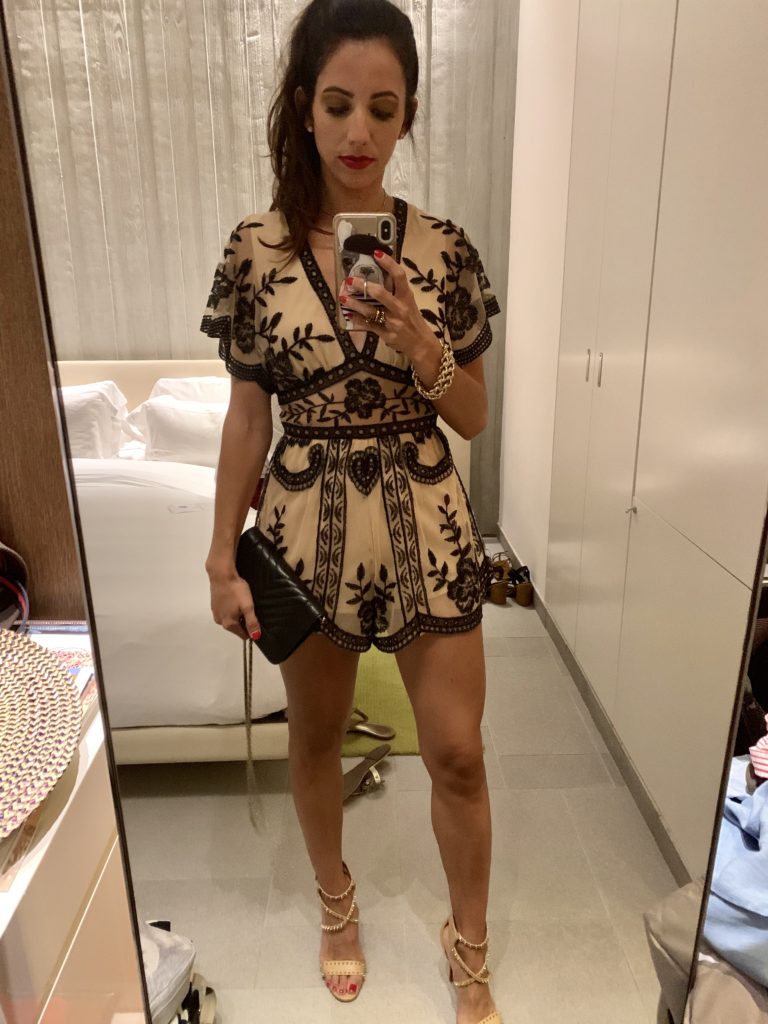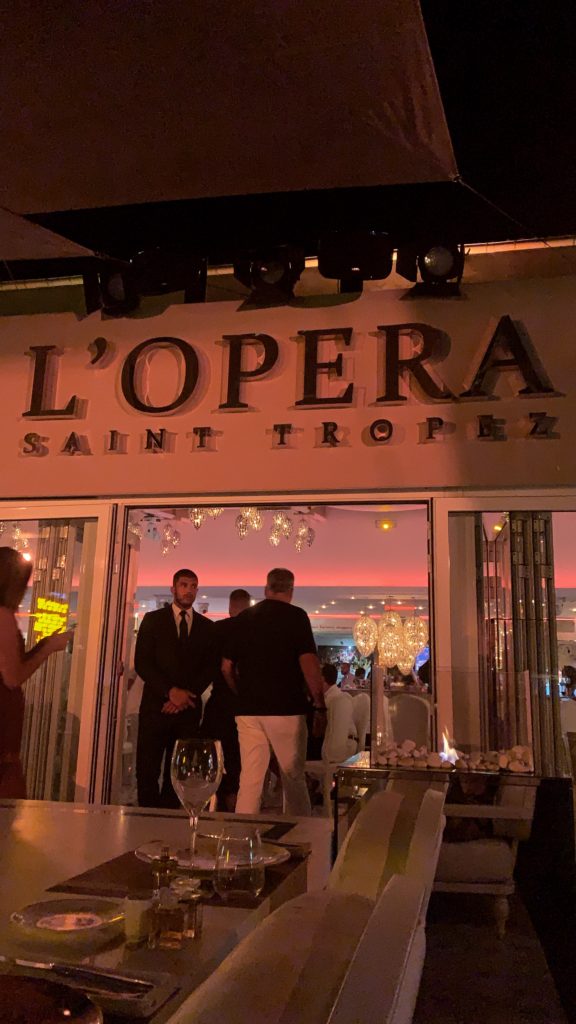 Day 3
We kept this day chill because we had a pretty crazy day at Nikki Beach the day before. Our hotel had an epic pool, so we lounged there the whole day before dinner.
Colette– a Michelin star restaurant at our hotel. We had a chicken caesar and truffle fries for lunch. Can we say trés bien?!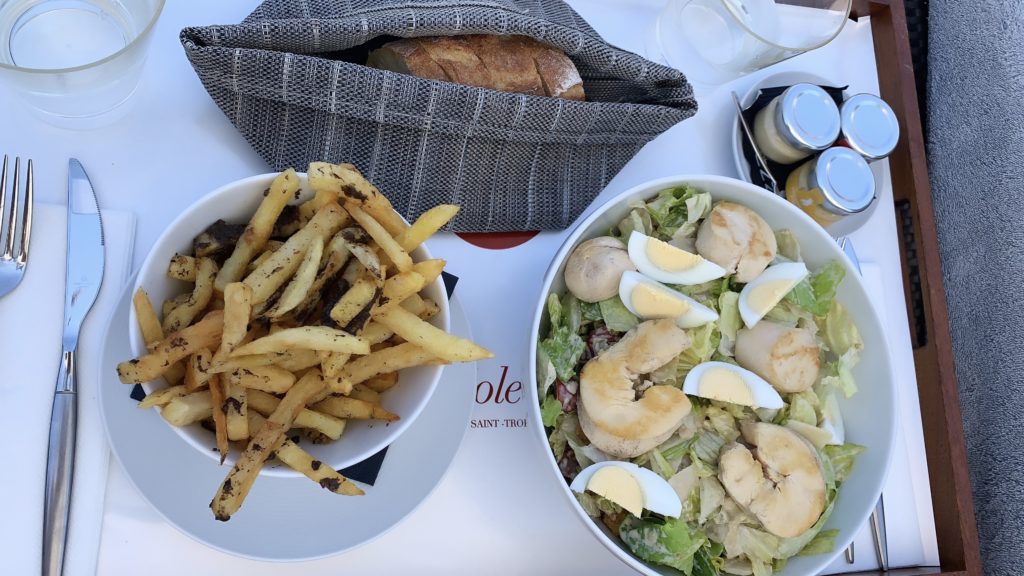 L'Italien Cucina Autentico– we were able to walk in at this restaurant. It's right in the main area of the port and has the cutest Italian vibes with amazing beach decor. We ordered the arancini for an app, and split a truffle pizza and risotto for dinner. I'm still dreaming of this meal.
La Tarte Tropézienne– a MUST if you're in Saint Tropez. There are multiple locations where you can get this famous pastry, but this is the OG spot. This pastry was named by Brigitte Bardot (the queen of St Tropez) when she was filming And God Created Woman.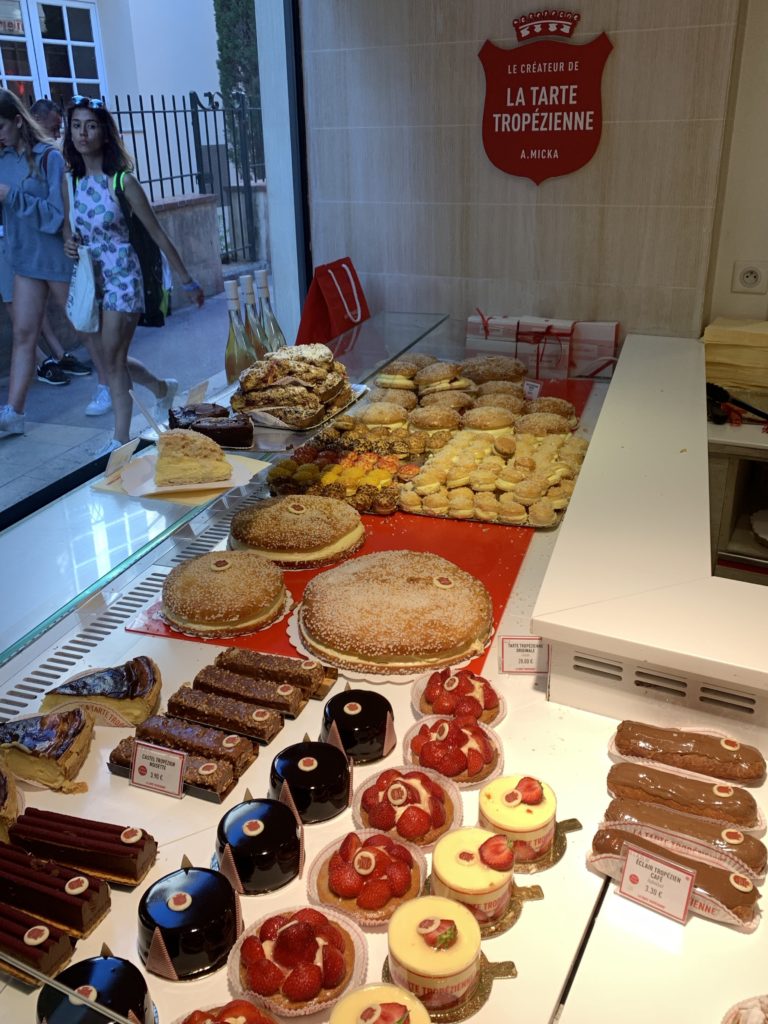 Day 4
Le Club 55– guys… don't miss this iconic (almost hidden) location in St Tropez. It is THE OG of this place. You wanna talk VIBES, this place has them. You NEED a reservation weeks in advance. Most people stay out late in St Tropez so when we got there at opening time (1030ish) there were still front row beds open. Totally worth it. Celebs and yacht owners park their luxurious boats within view and take a little dingy ride in for lunch, wearing the typical St Tropez attire (of course) white and/or linen. The beach club is a little old school (which we loved), the chairs aren't really chairs, they are cushions laid right on the sand. They have a little beach bar with food and drinks but you gotta get the total experience by dining for lunch at their restaurant. We really didn't understand the menu and the servers are so busy tending to their rich and famous that we didn't ask and just took a stab at our orders. We didn't really get what we thought we were getting, but the rosé was flowing and it was delicious regardless. I had the jambon and cantaloupe while Chris had an artichoke. We shared a cheese plate and raspberry cheesecake for dessert. I almost ordered the crudite plate and thank goodness I didn't because it was basically a garden that took up the entire table with raw vegetables. I did learn a few new ways to eat said raw vegetables by observing the fancy people around me! We stayed until close. Next time I am bringing home a champagne bucket.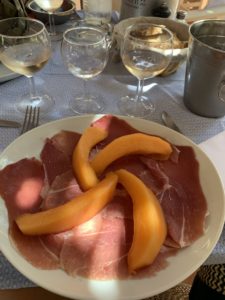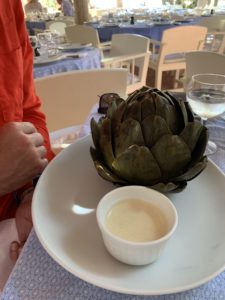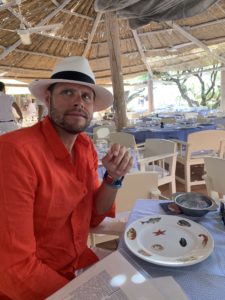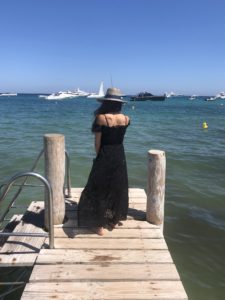 La Petite Plage- another random find in the port, Mediterranean style french food, so good! The flooring of the restaurant is beach sand, and they serve the best chicken dish (St Tropez is also famous for their rotisserie chicken). Chris and I hung out here into the evening and it somewhat turns into a bar scene, with great music (and people watching… of course). Best part is that the yacht owners just step off their boats, right into the restaurant, and you can catch a glimpse of their on-point fashion and accessories!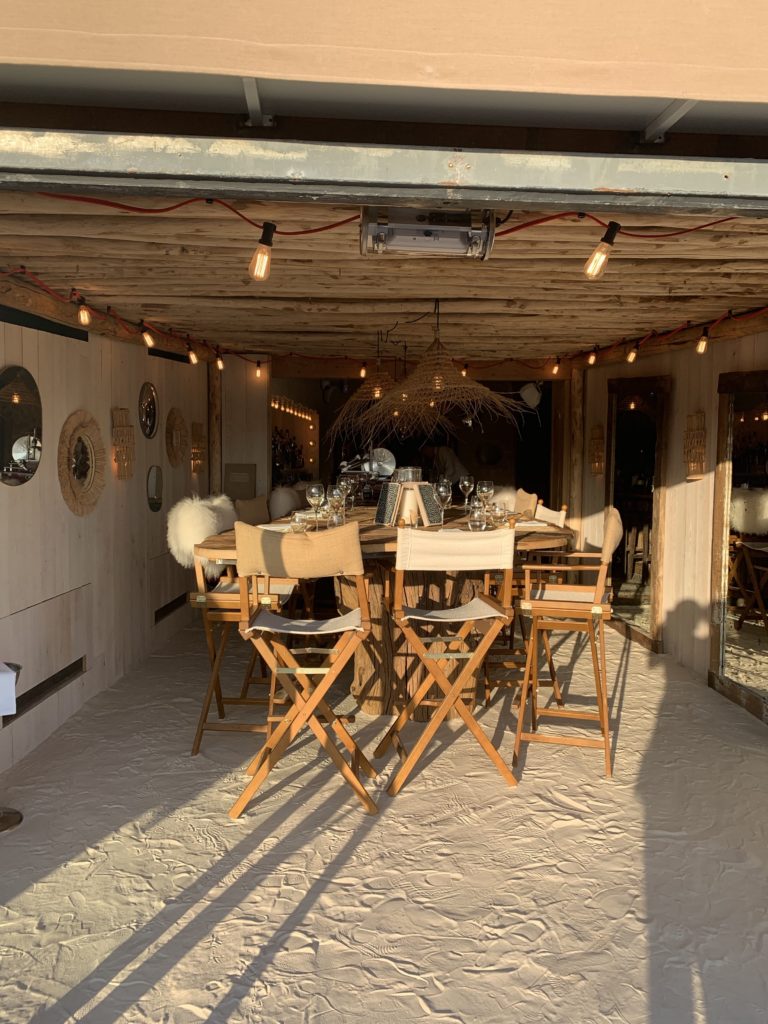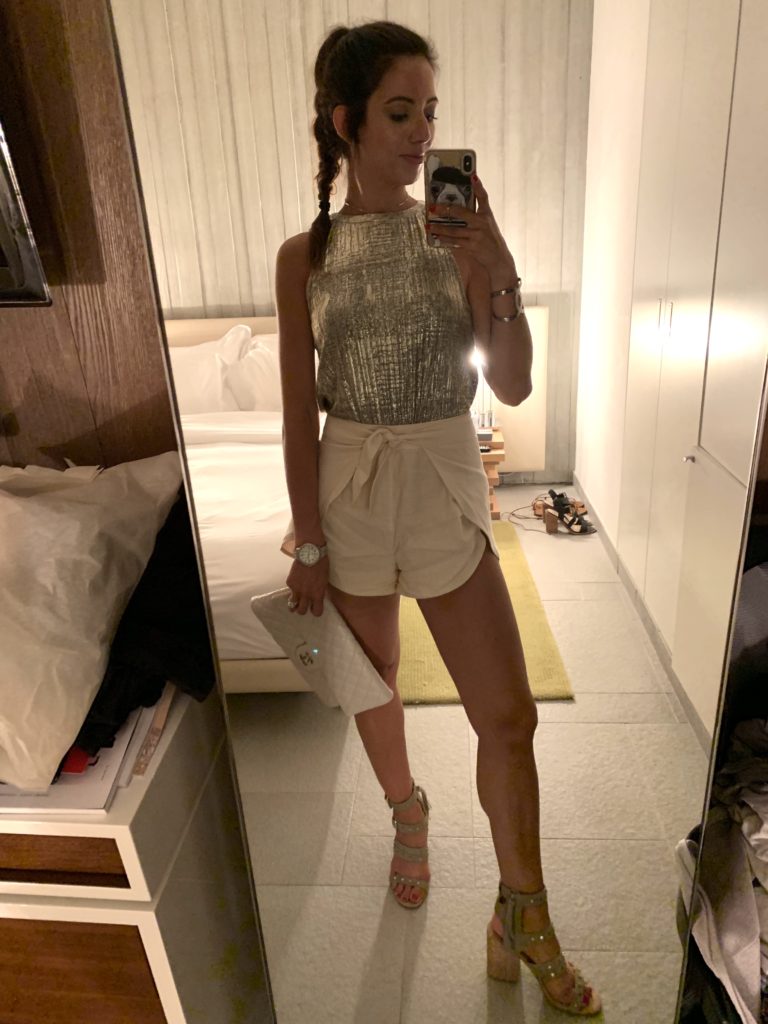 One of the fun parts about Saint Tropez… you get to dress the part. Bring all the fashion you are unsure about wearing on a regular basis, and rock it! Some of my outfits linked below.

Can't forget about Chris' outfits too!

If there's one thing I took away from our trip to Saint Tropez, it's that I could really get used to the beach and yacht life! For real, this place gives the word 'vibe' a whole new meaning. I loved that we didn't meet anyone else from America, and the French culture here was so rich.
I mean… there's a reason Kim K and Leonardo are vacationing here every summer. Add it to your list!