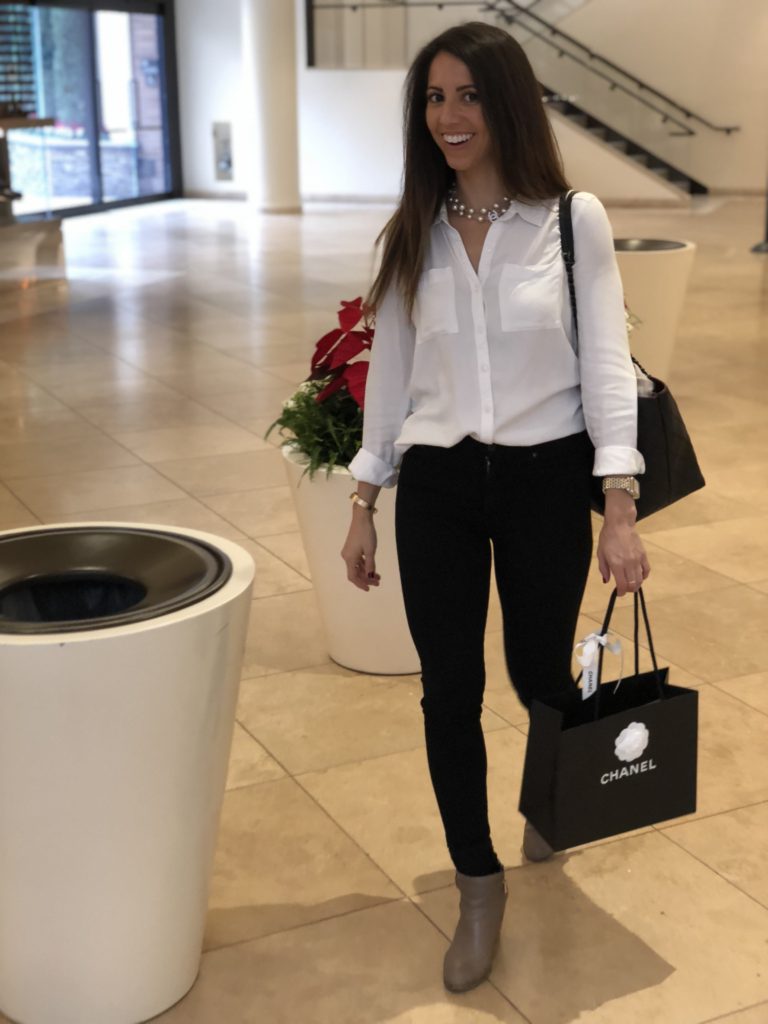 WHO IS EXCITED???!!!!
This girl sure is! I am pretty much obsessed with shopping. I may not be a fashion blogger, but I LOVE sharing my outfits and style with you guys! When I was in school for a billion years, I wasn't able to buy anything nice, or expensive. Only recently have I upped the ante with my shopping excursions and man it feels good!!
This is the first year (legit, since before I started college), that I feel prepared and ahead of the game! Now that I am done with training, I have a little more free time on my hands and I have definitely used it to make sure my holiday shopping and events are planned, sans stress!
I know some of you out there are maybe not as hyped, just yet, for the holidays. Maybe you're busy slaving away at work or studying for those exams! Either way, we have the internet now and let's be honest… online shopping can be just as fun AND you can do it in your PJs (who doesn't want that?)!
You can scout and shop some of my gift ideas here, and if you score something you love for yourself or as a gift, I want to see it!
Gift ideas for Her 

Gift ideas for Him 

Gifts for that Student in your life 

Gifts for the Host

Holiday Party Attire 

All things Beauty Wishlist

Holiday Decor Wishlist

Luxe Holiday Gift List 

Here are some of my favorite sales happening NOW!
Bloomingdales- $25 for every $200 on brown bag items, gift with any $50 beauty purchase
Crate and Barrel – 15% off full price with SAVE15
Express- 50% off EVERYTHING and free shipping
J Crew- 40% off and free shipping with code THANKU
Nordstrom- up to 40% off designer
Pottery Barn- 30-50% off, free shipping with FREESHIP
Splendid- PJs 30% off
Target- Free shipping/returns through 12/23
West Elm- Use code SAVEMORE for multiple offers depending on amount spent