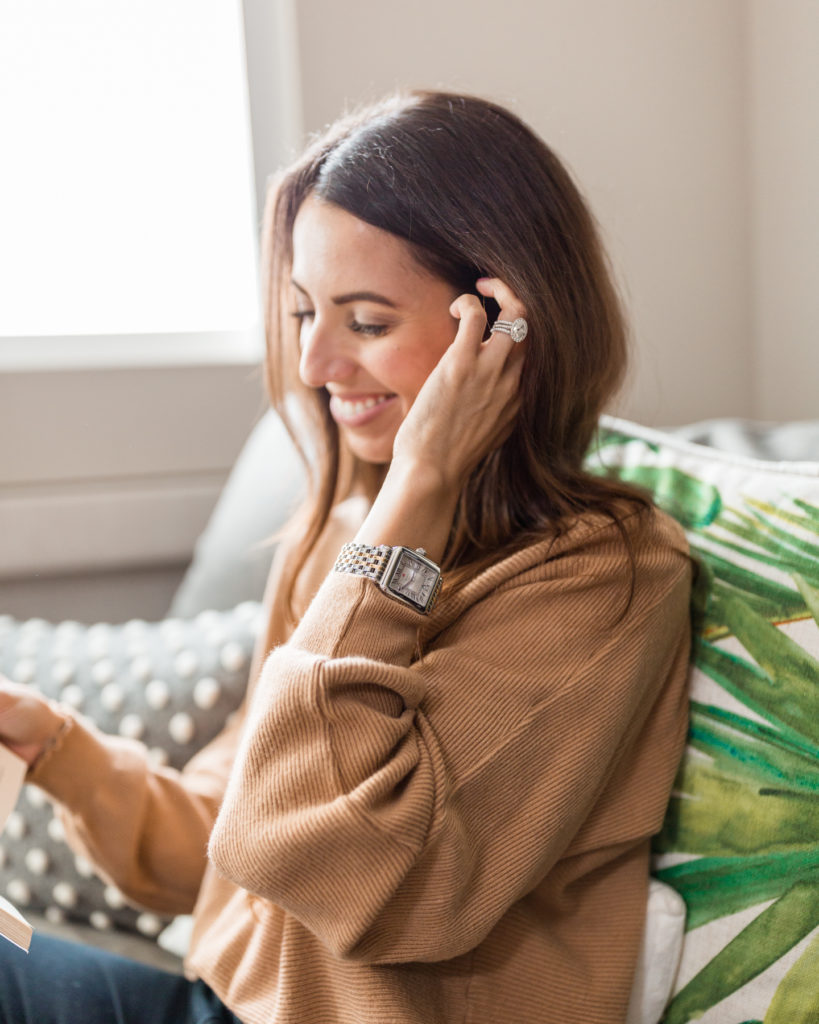 I was never a watch girl before I met Chris. Yep, fully blaming him for yet another reason that I spend money! I always wore watches, but I put ZERO effort into finding a watch that meant something to me, or that I really enjoyed wearing.
Of course, I was a student and resident for a long time, so purchasing a nice watch was not on my radar. It kind of became another one of those "I made it" fashion pieces. Plus, I really believe that every professional should own a nice timepiece. Some people like Rolex, or Cartier. Chris is a huge Breitling fan (talk about Mr. fancy pants). But for some reason, Michele always made it on my radar. It always struck me as the ultimate girly, chic but classic watch.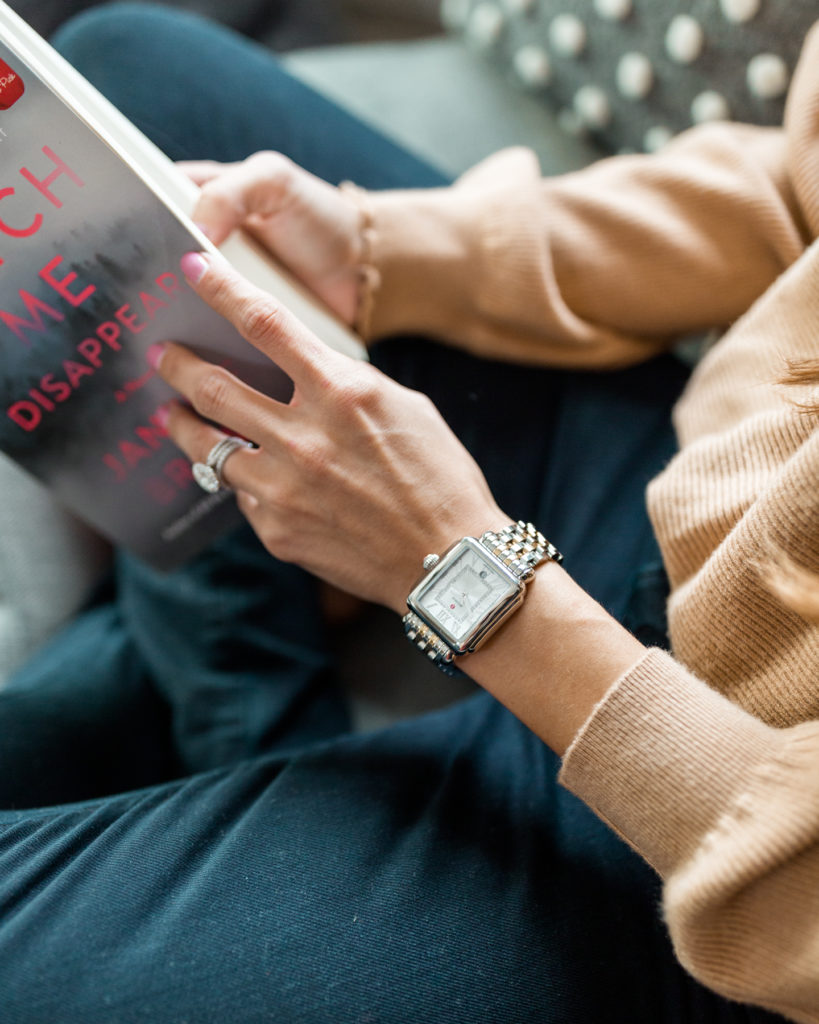 I'll never forget the first nice watch that I received. It was right after I passed my Emergency Medicine boards exam. Chris and I were out to dinner at our favorite restaurant, and we had this wild idea to go to Nordstrom and look at the Michele watches, a brand I had always wanted to own. We got over to Nordstrom and they were closing. Guess we had one too many cocktails beforehand and lost track of time! Oops! Well Chris recited in his usual business savvy voice, "we are about to purchase a very nice watch, maybe you could let us in for just a few minutes?". Well it worked! Officially the only people in Nordstrom with the lights all turning down.
We walked right up to that Michele counter and that's where I joined the "big-girl watch" club, as I like to call it. My eyes lit up and we laughed the whole way home. She's still my favorite Michele! Always will be.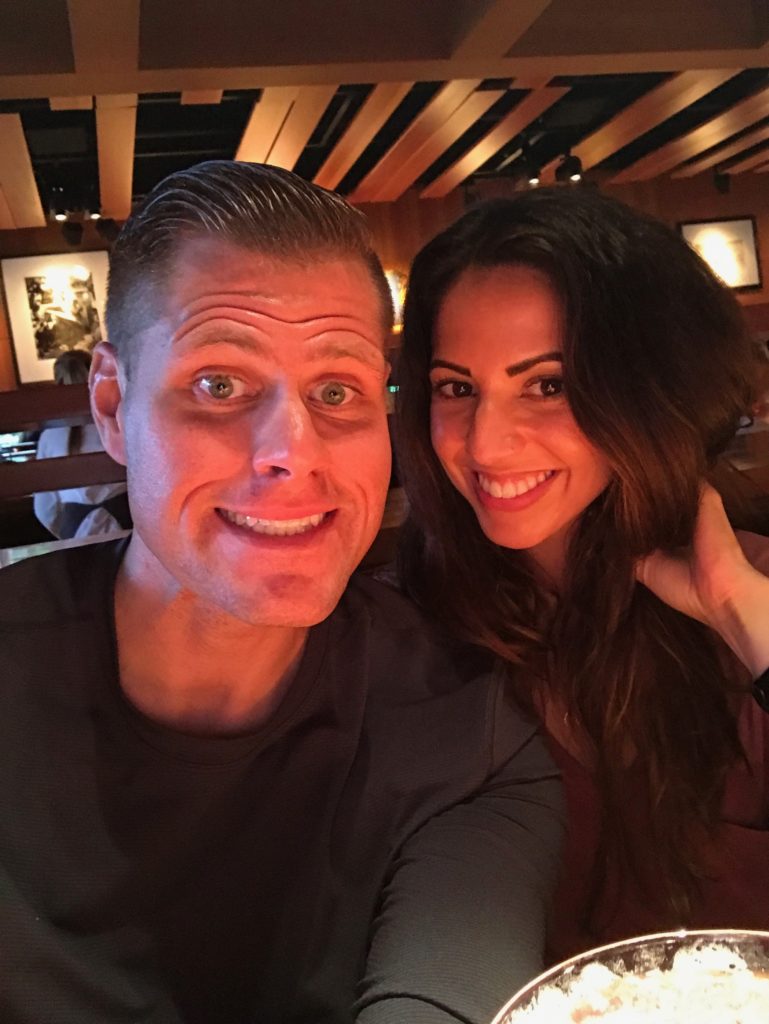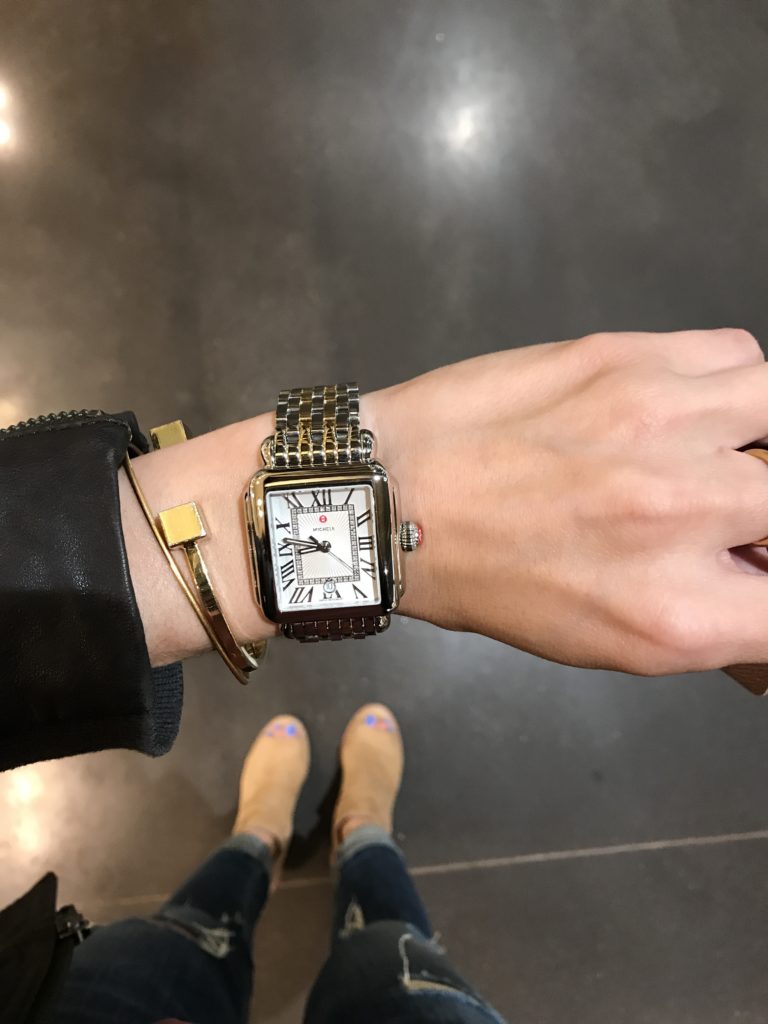 I chose this one first because it is classic with the two tone bracelet watch band so it can be worn with gold or silver.
Since then Chris has gifted me a Michele each Christmas. A beautiful silver Michele with more diamonds than my first one. She is SO gorgeous and every time I put her on I feel like I have a little more pep in my step!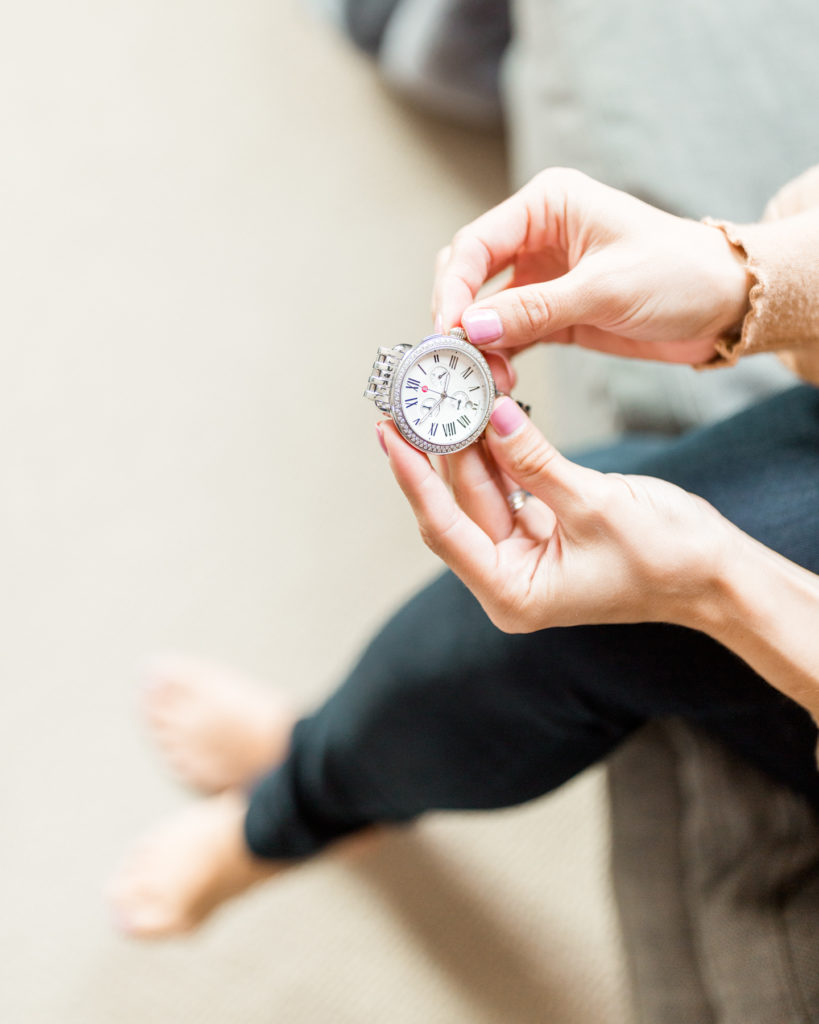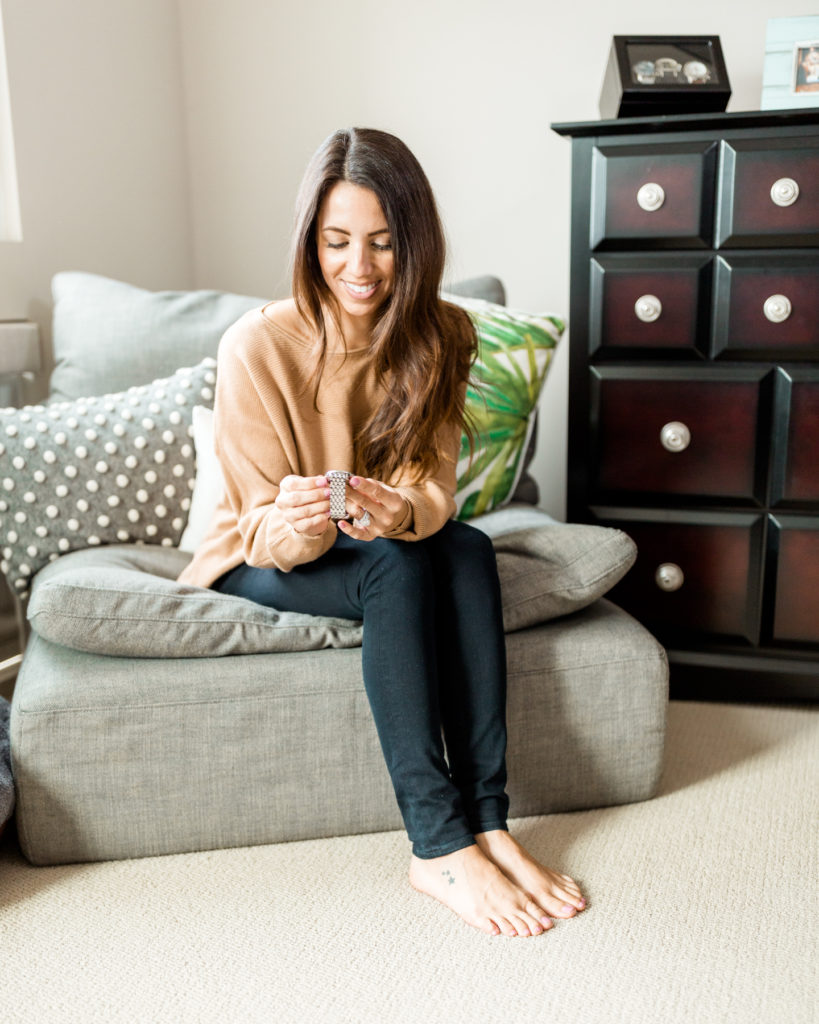 I also own a sporty version now, pictured below, but I still don't dare wear any of these to work. These are for my normal life moments!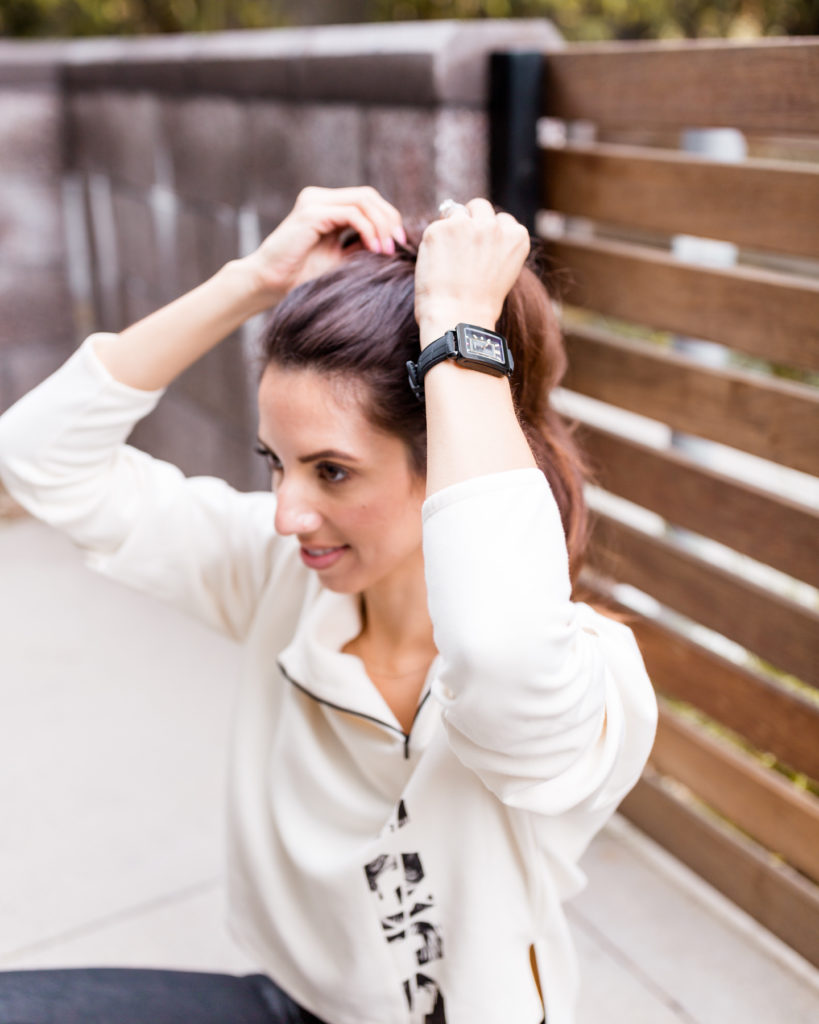 Cut to my go-to watch at work… ALSO a gift from Chris (what is up with him and watches?), my Apple watch! This was the very first gift I ever received from Chris. Christmas 2016. I remember thinking, "damn this guy is good"!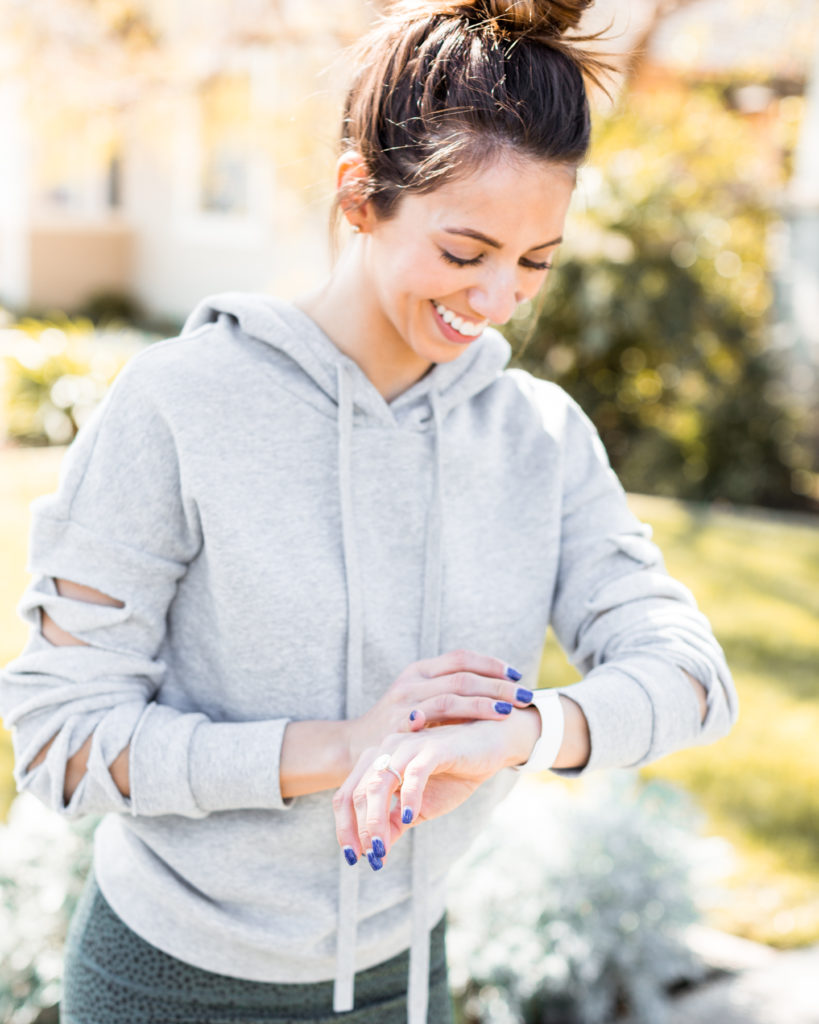 Not sure I have to convince any of you about the Apple watch being awesome. Especially if you're an iPhone and Mac user. Because I am running around the ED at light speed pace, it's super helpful to have my watch to read text messages quickly AND our hospital uses TigerText, which is also usable on the Apple watch. Seriously… I was intubating a patient one day, all gloved up, and felt my watch buzz. I was able to read another patient's radiology results while prepping to intubate the patient in front of me. RAD. Not to mention I can track my calories. I have found that the Apple watch is pretty accurate if you input your workout prior to starting.
I have fun with the bands and change them around here and there. Michele even makes bands for the Apple watch, but I have yet to go there. I like to keep the dirty, gritty Emergency Department apparel separate from my nice fashionable finds.

What is your watch of choice??
Photos by Zo'e Cole