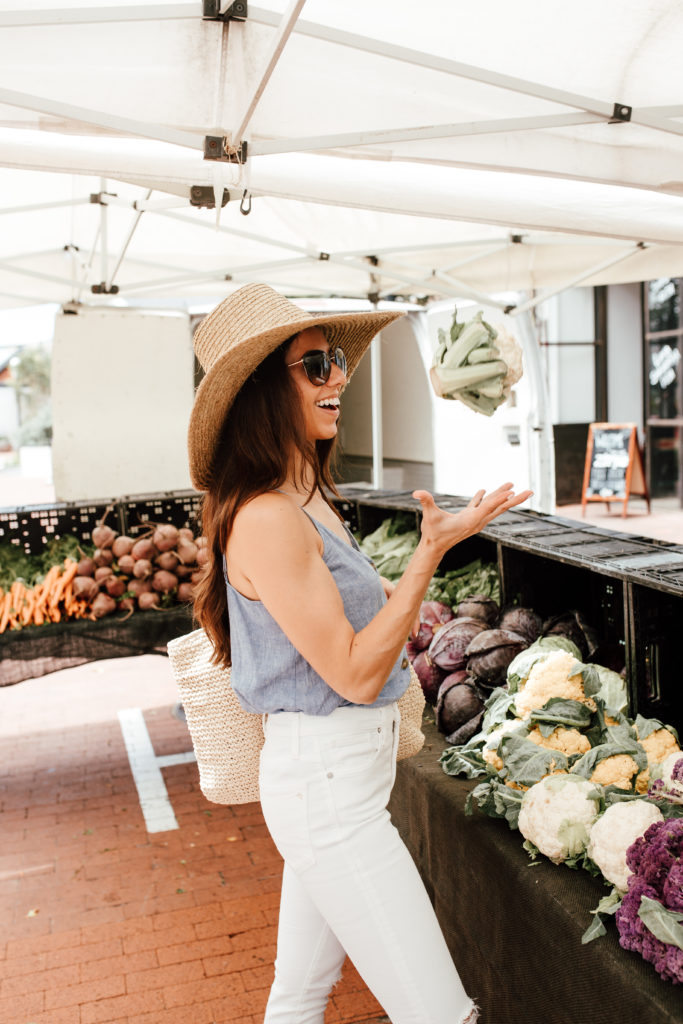 It's no secret that cauliflower has been an incredibly trendy food in 2018-2019. I mean why would we need buffalo wings, pizza crust, rice or gnocchi when we have cauliflower?! Kidding. But cauliflower has proven an awesome substitution to help lower carbohydrate intake and increase fiber and nutrient intake in some dishes.
The Benefits of Cauliflower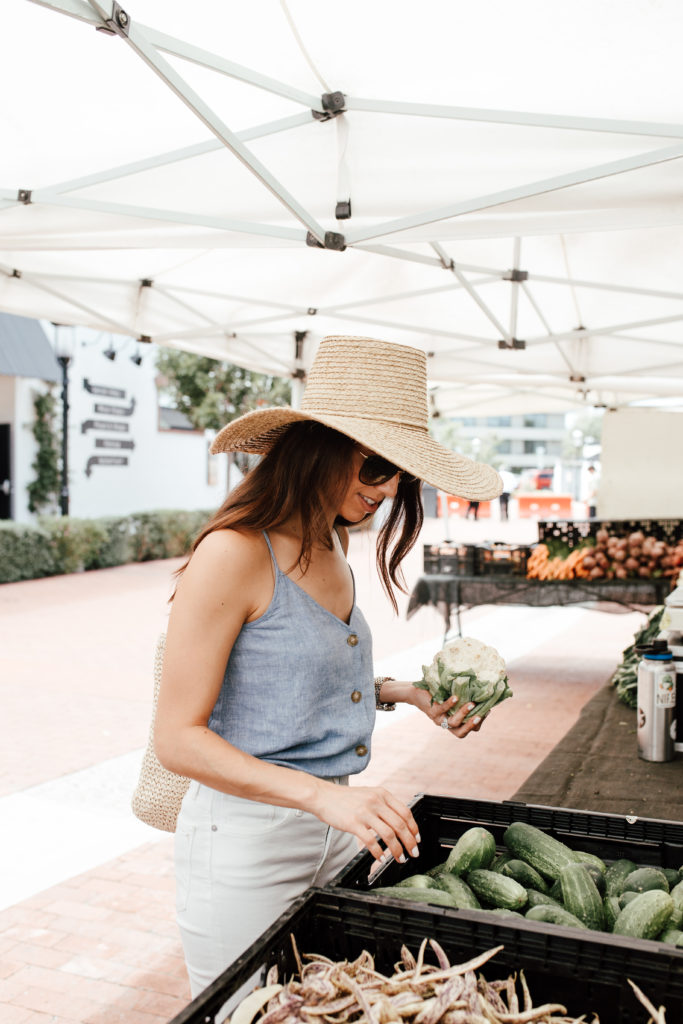 Even though cauliflower is a white vegetable, which is often associated with high starch content and lower nutrient value it's actually got some great things going for it! In fact it has quite a bit of Vitamin C, as well as Vitamin K, B6 and Folate! And because it is on the more fibrous/starchy side like a potato it can hold up almost like a flour or grain in cooking.
Cauliflower is also a good source of antioxidants. Usually we think of berries, coffee, chocolate and leafy greens which are super high in antioxidants, but cauliflower still has a recognizable amount, especially the colored varieties.
I love strolling through the grocery store and seeing interesting looking vegetables like purple, orange and green cauliflower (aka broccoflower – yes it's actually called that). These naturally colored varieties do have slightly higher antioxidant content but not enough that it makes a huge difference. Don't feel like you need to go breaking the bank or scouring grocery stores just to get the purple variety – unless it's for some pretty food dish you're making. Purple cauliflower hummus anyone?
What you can do with cauliflower?
Speaking of cauliflower dishes let's talk about all the neat ways you can incorporate this neutral, slightly nutty flavored vegetable into your routine.
Pizza Crust

– Have you tried a cauliflower pizza crust yet? They are definitely hit and miss. Don't be fooled by the crusts that are 90% flour and 10% cauliflower, they will definitely taste more traditional but you aren't getting the low carb, zero gluten deal you might be looking for! Make sure to take a peek at the ingredients before you pick up one of these or go crazy and make your own.
Cauliflower Rice

– This is definitely one of my go-tos! I have to admit I buy the Trader Joe's pre-made stir fry with cauliflower and other minced vegetables plus a soya-ginger sauce BUT it could very easily be replicated at home!
Mashed Potatoes

– I'd say this version is most popular in Keto and Paleo diets. It's a low carb alternative and something that you can totally cover in cheese or butter if you're keto.

 

Crackers

– I'll leave the cauliflower cracker making up to the guys at Hippie Snacks and Cali'Flour Foods because it really is an art. Make sure if you're looking for a gluten free option you don't assume there's no flour in it just because they say cauliflower.  





Cauliflower Steak

– These are probably the easiest to make at home and so fun to flavor! You basically slice the cauliflower into huge slabs and roast in the oven or chuck on the barbie and sprinkle with a steak spice or seasoning of your choice!
Making Your Own Cauliflower Alternatives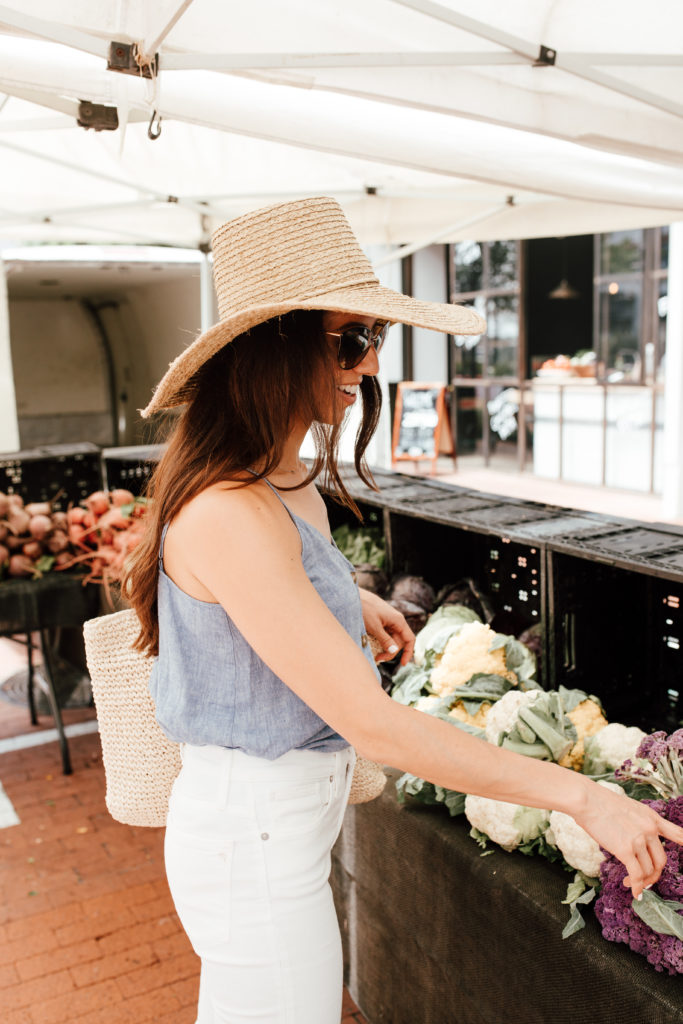 If you're making these yummy dishes at home it's almost always going to start with a food processor or blender. In some cases the cauliflower needs to be cooked before like in mashed cauliflower and sometimes you cook after processing like in the case of rice. I'd go visit your trusty Pinterest app and find a recipe that looks good!
When buying the products pre-made beware of additives or fillers. Cauliflower alternatives can be a great option for many diet goals such as adding more vegetables, eating more fiber, or even weight loss but you have to make sure you're doing it right!
My Favorite Pre-Made Cauliflower Meals
I love keeping some cauliflower alternatives on hand for a quick last minute meal. I know when I'm reaching in to the freezer I'm not going to come out with something that's more similar to fast food than a real meal. Instead I'm picking something I can make quickly but still feel good about!
Trader Joe's Must Haves include:
Cauliflower gnocchi– I like to make this with a teeny tiny bit of olive oil, seasoned with garlic and pepper as a side dish

Cauliflower pizza crust- this one may require some experimentation on how you like it cooked, to avoid sogginess. Chris and I like to bake these with toppings as directed on the box, but for 15 extra minutes. This has given us the best results
Cauliflower stir fry– seriously an amazing base for main dish or can be used as a side 
Cauliflower mash– these are easy peasy, just microwave and go!

 

 
Are you inspired to go cook with cauliflower? Do you already have a go-to recipe I have to know about? Share below!