While Chris and I are expecting our first child, we've been eager to read and soak up as much parenting advice as possible. I will say however that between books and the internet, I have felt a bit of information OVERLOAD. Therefore I was very picky as to which books I actually wanted to read. These are our favorite pregnancy books we've read.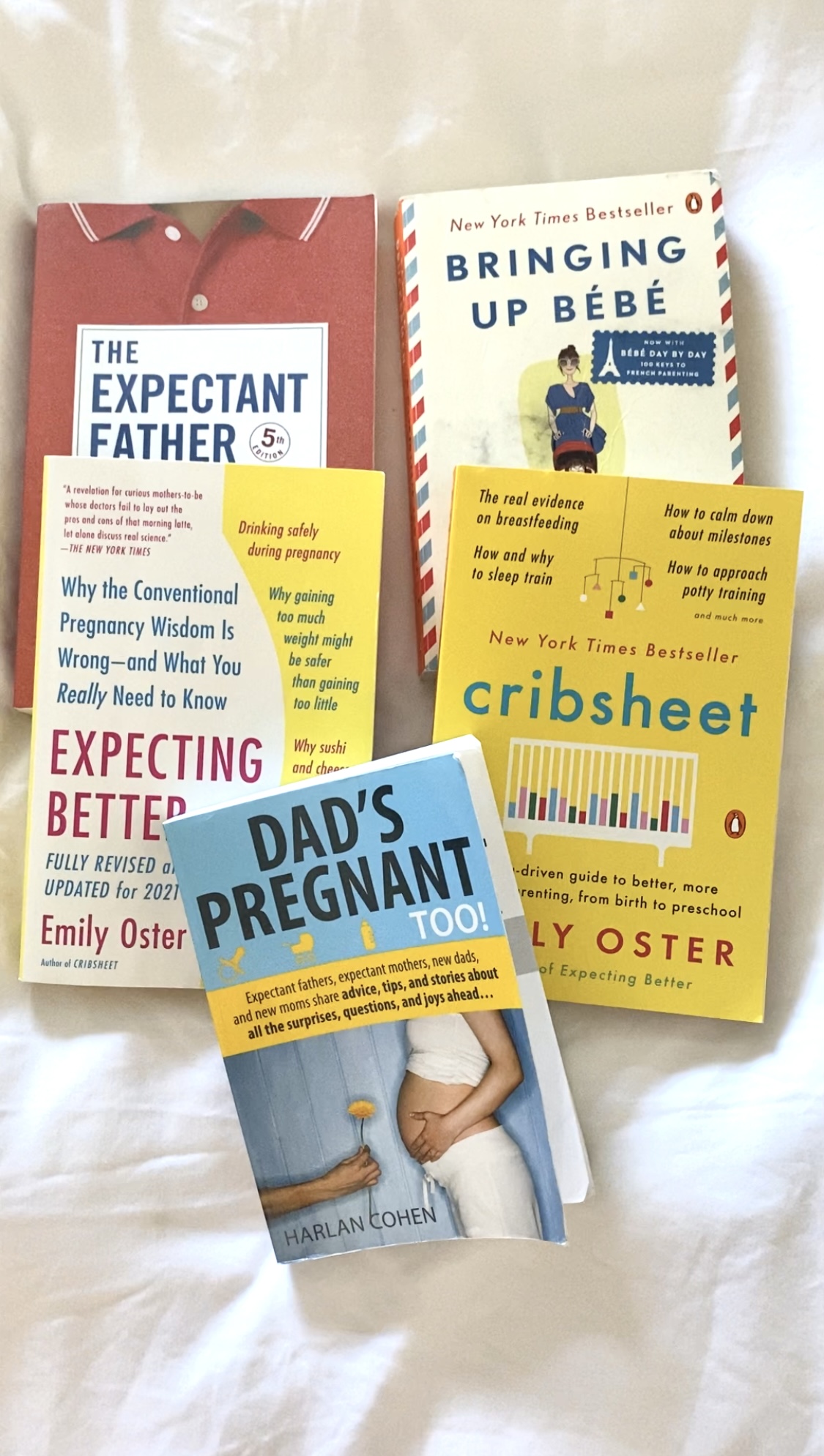 Why I Recommend Reading Pregnancy Books
Coming from someone who is expecting her first child, entering this new season of life can feel daunting. There is so much to know in such a small period of time. But, I strongly believe that knowledge is power. The more I can learn before our baby girl enters the world, the better. Luckily, Chris agrees! So, we've been enjoying reading these parenting books over the last few months and I hope you enjoy them, too! 
These are the best pregnancy books I've read and recommend:
Chris loved this book for expecting dads. It's broken down by the various months of pregnancy to prepare the dad-to-be for what to expect throughout the entire pregnancy journey. It's written from a male's perspective, but also remains sensitive to pregnant women, which I appreciate. This book also is a great bonding opportunity for couples. Chris read each chapter out loud to me and we enjoyed comparing exactly how relatable the information was in relation to our pregnancy.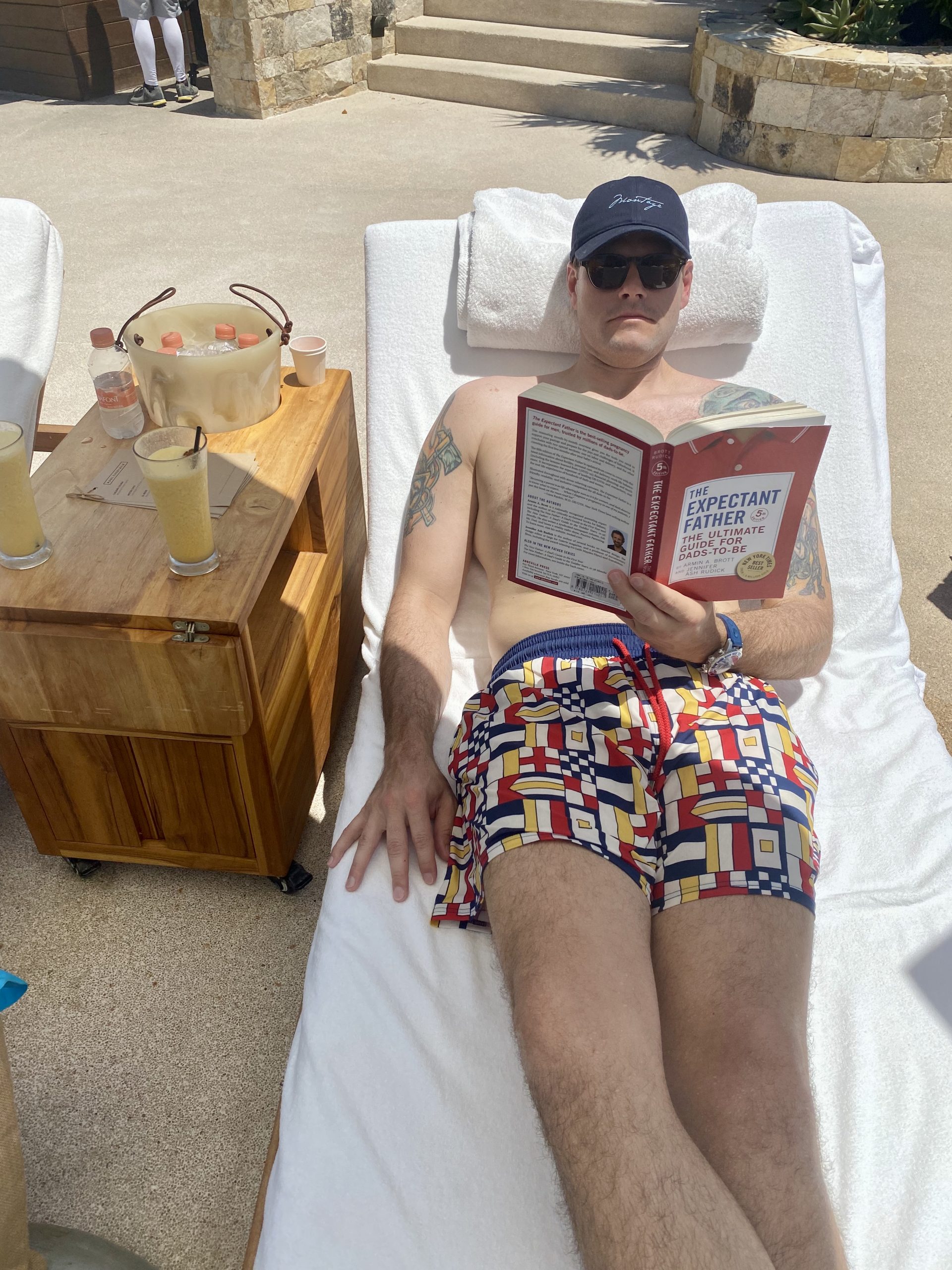 If you know anything about me, you know how much I just love French culture. And, if I'm being honest, the French seem to have the most well-behaved children. You know what I mean? Personally, I thought this was such a fun, easy read. It's short and includes easy-to-read tips at the end of the book. And, no, you don't need to be infatuated by French culture, like I am. It's truly a great read for every expecting parent!
This science-backed book was written by an economics professor, who has dove deep into the nitty gritty of pregnancy. Emily Oster debunks some common pregnancy myths, while providing the data to back it up. I loved this book because it gave me much better insight into the pregnancy topics that everyone questions, like caffeine, alcohol, lunch meat, and sushi. After reading this book, I was able to confidently make decisions throughout my pregnancy without hesitation or regret.
Emily Oster, who also wrote "Expecting Better: Why the Conventional Pregnancy Wisdom Is Wrong–and What You Really Need to Know" for expecting moms also wrote this book for the early stages of parenting. She covers breastfeeding, sleep training, potty training, and more. Again, she provides science-driven data to back up her stance. This is a must-read for moms and dads-to-be!
Here's another one for the expecting dads that enjoy a light-hearted read. This book is informational and educational, while including plenty of enjoyable short stories and personal experiences. With a humorous tone of voice, Harlan Cohen shares everything new dads need to know– from journeying through pregnancy to entering life with a newborn.
Each of these parenting books are written from various perspectives, providing a little something for every type of expecting parent. I hope you enjoy these reads as much as Chris and I did!