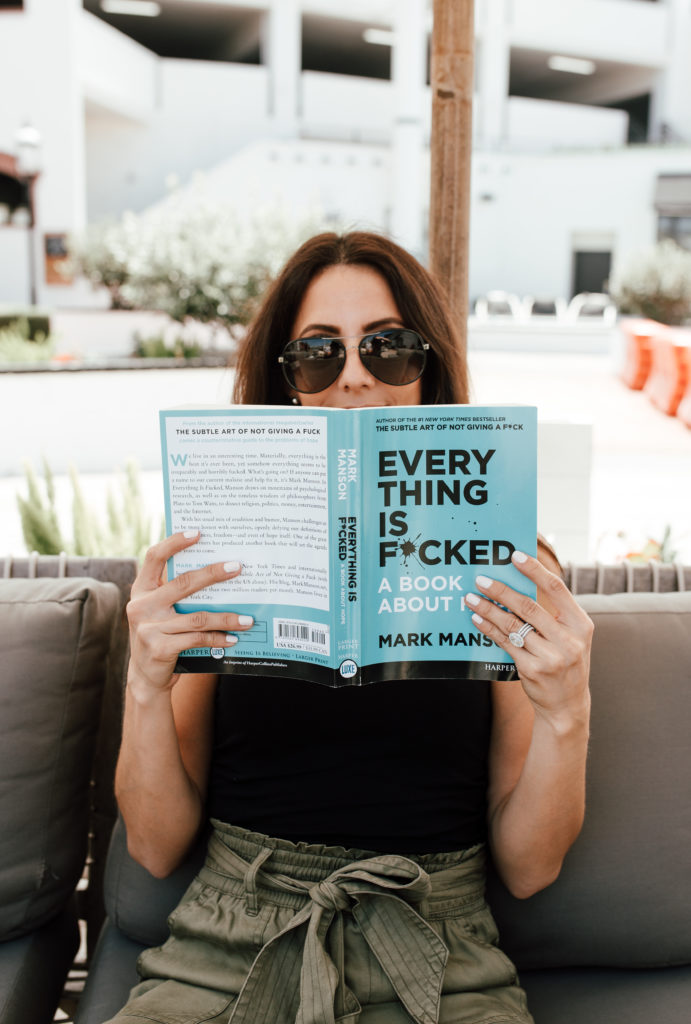 Summer is here, which means I'm officially ready to sit back, relax, enjoy vacation and dive into a good book. As you know, I spent a lot of years in med school reading textbooks that were interesting, but heavy (literally and figuratively) and not relaxing to read at all. Now that this chapter of my life is closed, I'm excited to open new chapters (pun intended) and read a book or two… or five, for the pure enjoyment factor. Plus, if I happen to learn something new along the way, that's a bonus! Lately I find myself always keeping a good book on the nightstand so that I can wind down my busy mind before bed. 
Now is the Time for Summer Reads
Summer is the perfect time to read more because we're generally given more opportunities to relax. Nothing is better than a good novel by the pool or during long plane rides. In the summer, schedules are usually less busy so it's also the perfect time to start a book club with your girlfriends and finally get around to reading Michelle Obama's new book! 
Let's Be Real: Reading Is So Important
I think a lot of us dreaded reading when we were younger. But, it turns out, it's fun if you're reading something enjoyable! Reading keeps our minds sharp and our imaginations fresh. It can keep our brains on the ball in ways that Netflix and YouTube just can't. Keeping your mind active by reading provides opportunities to learn and feel things that movies can't always make you feel. Working in a very analytical environment as a Doctor leaves a bit of a void for using my playful and imaginative mind, I find that reading is one of the best ways to practice that and unwind.
Light Reads vs Thinking Reads
You'll see it in my list below, but reading really consumes us – whether our imagination and creativity is running free with the characters or we're learning something new about ourselves and our habits. I usually reach for whatever I'm in the mood for. If I want to be entertained it's something light, if I'm looking for motivation it's self-help.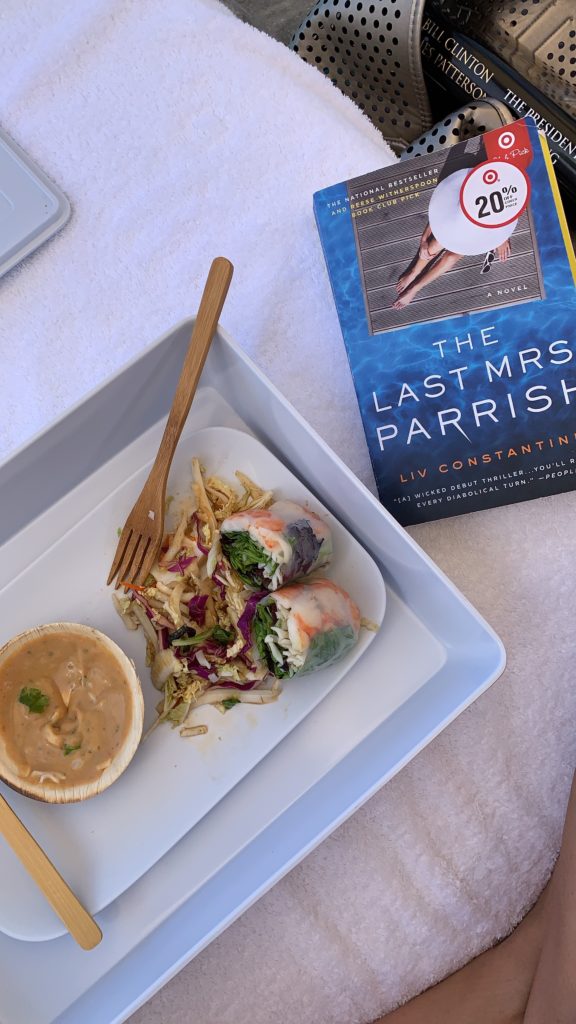 My 2019 Summer Reading List
I broke my list down for you into fiction and non-fiction reads. Most of my fiction reads are mystery or suspense novels. I love how these thrillers keep me on the edge and keep my brain RACING! 
Fiction – Mystery & Suspense
▪ The Couple Next Door by Shari Lapena
▪ Behind Closed Doors by B. A. Paris 
▪ In a Dark Dark Wood by Ruth Ware  
▪ The Woman in Cabin 10 by Ruth Ware 
▪ All the Missing Girls by Megan Miranda
▪ Watch Me Disappear by Janelle Brown 
▪ Luckiest girl alive by Jessica Knoll
▪ Pretty Girls by Karen Slaughter
▪ The Island by Elin Hilderbrand (this is more of a love story/EXCELLENT beach read)
Meanwhile, most of my non-fiction reads are self-help or business books. While they're still entertaining and fun to read – and definitely less heavy than a med school textbook – they still require thinking caps and provide learning experiences. I always make sure that if I'm by the pool or sitting at the spa, I grab a fiction read so that my brain can think less. Meanwhile, if I'm on a plane and have a bit more time to process the information and maybe even takes some notes I grab something self-help or business related. 
Non-Fiction – Self-Help
▪ The Subtle Art of Not Giving a F*ck by Mark Manson
▪ Everything is F*cked by Mark Manson
▪ You Are a Badass by Jen Sincero
▪ Leave your Mark by Aliza Licht 
▪ Don't Sweat the Small Stuff – Richard Carlson 
▪ How to Be Parisian Wherever you Are – by Anne Berest, Audrey Diwan, Caroline de Maigret, and Sophie Mas


Non-Fiction – Business Reads
▪ Swim with the sharks without being eaten alive by Harvey Mackay
▪ Start With Why by Simon Sinek
Your Summer Reading List
I took to the forces of Instagram too because I wanted to know what you were all reading this summer! You guys left me some amazing responses which I've broken down here: 
Fiction – Mystery/Thriller
▪ Where the Crawdads Sing by Delia Owens
▪ The Widow by Fiona Barton
▪ The silent patient by Alex Michaelides 
▪ Deja dead by Kathy Reichs
Fiction – Novels
▪ Love In The Time Of Cholera – by Gabriel García Márquez 
▪ A Thousand Splendid Suns by Khaled Hosseini 
▪ The Pact by Jodi Picoult 
▪ The Paris Wife by Paula McLain 
▪ A Discovery of Witches by Deborah Harkness 
▪ The Art of Racing in the Rain – by Garth Stein 
▪ The Song of Achilles by Madeline Miller 
Non-Fiction – Self-Help
▪ No Excuses by Brian Tracy 
▪ Girl Wash Your Face by Rachel Hollis 
▪ Blink! by Malcolm Gladwell 
▪ The Tipping Point by Malcolm Gladwell
▪ The Five Second Rule by Mel Robbins 
▪ The Untethered Soul by Michael Alan Singer
▪ Choose Wonder Over Worry – by Amber Rae 
Non-Fiction – True Crime
▪ Bad Blood by John Carreyrou
▪ Molly's Game by Molly Bloom 
Non-Fiction – Auto/Biography
▪ When breath becomes air by Paul Kalanithi 
▪ Educated by Tara Westover 
▪ The glass castle by Jeannette Walls 
▪ Fail until you don't- Fight. Grind. Repeat. by Bobby Bones 
Drop a comment below and tell me which of these you've read, which one you're looking forward to reading and where you'll be reading it! (Poolside with a margarita, perhaps?) I can't wait to hear from you!