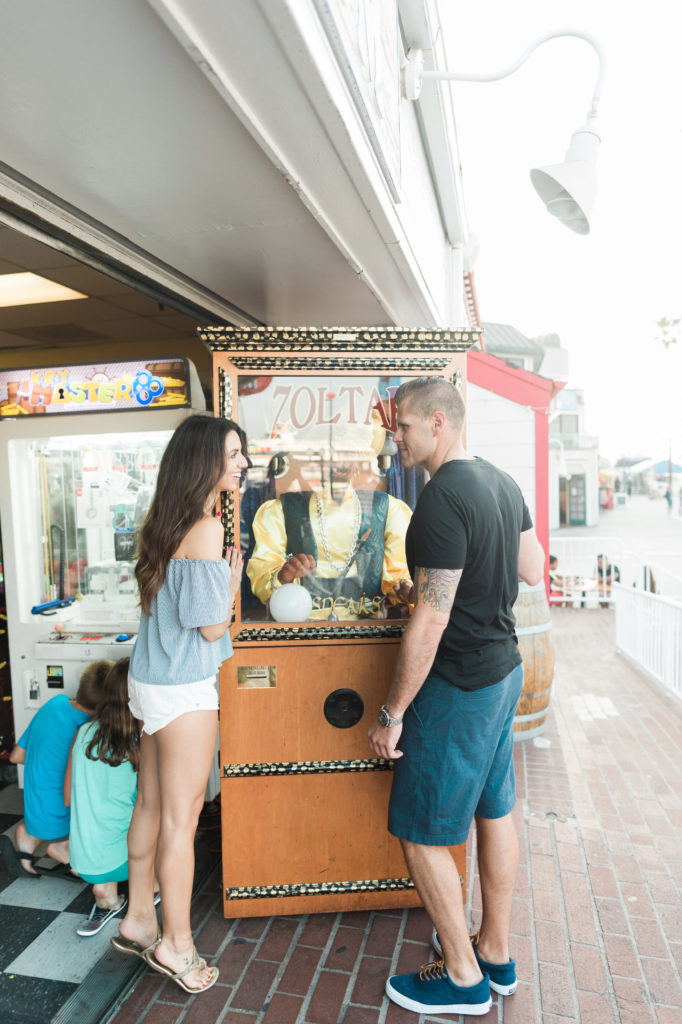 If you're like me, you'll find that dating – or going out in general – is exponentially more fun during the summer. Patio season? Yes, please! When Chris and I first started dating, I so looked forward (and still do!) to the breaking of the season and the many options and opportunities that came our way so that we could spend more time together and even just be happier around each other! 
In general, the winter months are hard on our minds and bodies. This makes for a great opportunity for low key date nights in with you S.O., whether that's watching a movie and ordering in pizza or cooking a nice hearty soup together and binge watching The Office on Netflix. As the months of winter drag on, I find that the lack of variety in date night becomes hard. According to this article on the Guardian, pleasant weather improves mood, memory and creativity. 
Bottom line: the ability to do more and engage more with our friends and loved ones makes people happier.
However, summer isn't necessarily the best time for dating for everyone. It can be hard on people who are just starting out in a relationship. Sometimes, you're unable to peel yourself away from that family reunion across the country and your S.O. can't come along or it's not really introduce-them-to-the-whole-family level yet. Sometimes, life or work or commitments are just more demanding in the summer months and a social life falls by the wayside. It's good to remember that summer is a great time to keep things simple and to spend quality time with those around you. Whoever they may be.
In this blog I rounded up a few of our favorite date night ideas for you to try with your partner, a new summer fling, or a friend or family member! 
For Foodies

Farmer's Market Shopping
Hit up your local Farmer's Market for a half day of shopping and meeting/trying out new vendors. Try a ton of local and healthy produce that you don't always find in your local grocery store and then create a meal together when you get back home!
Outdoor Brunch or Picnics
Whip up your favourite brunch meal together and eat it outside on your home deck or pack it up and bring it to your local park for a picnic. I find that picnics are grossly overrated and that people always picture a basket full of food, but in reality, it can be kept simple and delicious! Go to your local deli for some cheeses, crackers and other charcuterie munchies then enjoy them outside!
Wine Tasting
I mean, obviously. I don't know what's offered in your town but look into options in local restaurants. Wine tastings are great because they basically make you into a wine expert overnight and help you know what foods pair best with your favorite merlot.
Creative Dinners
Summer is the best time to get creative with your meals. If you have a BBQ at your disposal, get creative in how you use it! Make homemade pizza dough and cook your pizzas on the BBQ for the coal-fire effect. 
Food Tour
Create your own food tour! Pick 4 or 5 different restaurants near you that you wouldn't normally try out. For us, it's always on the boardwalk. At the first restaurant get a soup, then the next a salad, then the next share an entrée, then share a dessert at the final one! It's a good way to get in a meal, get in some steps and enjoy time together. 
To Get Active

Bike Rides to the Beach
If possible, go for a long bike ride or ride over to the beach (if you live near one) for a relaxing day and a swim. Be sure to pack bottles of water and plenty of sunblock!
Long Walks, Taking the Ferry
If you've been experiencing a busy season, take some time to slow your pace by taking a walk and just chatting. Take your time and wear comfortable shoes and enjoy the fresh air. Chris and I are lucky enough to live in an area that has a cute little ferry. We choose to take it just for fun!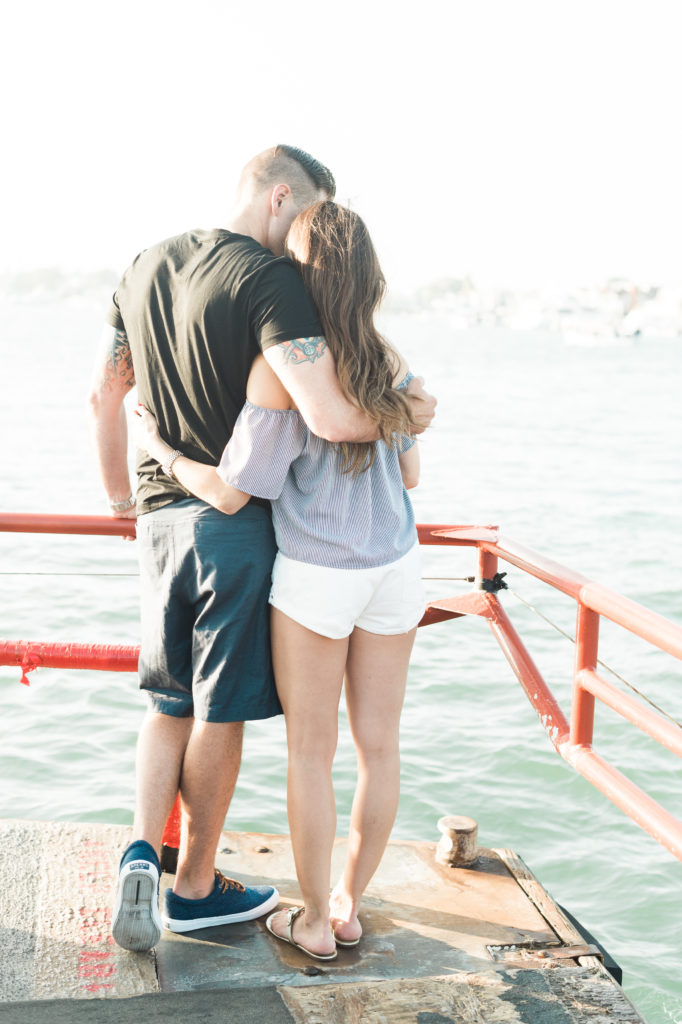 Paddle Boarding
Get ambitious and take some time to enjoy a new (or maybe old) hobby by paddle boarding. It's a fun, grounding and exciting activity that both you and your partner will enjoy!
To Relax
Matinee Movie & Dinner Afterwards
On those blazing hot summer days, go see that new release that you've been dying to check out in a nice, air-conditioned movie theater and enjoy the smaller crowds. Afterwards, hit up your favorite go-to restaurant for dinner – as long as you're not full from the popcorn!
Drive in or Dive In
If your city or town still has a Drive In theater, take advantage of it! A quiet nice and movie from the comfort of your vehicle! Or, see if a nearby hotel pool has a Dive In night where you can watch movies from the pool!
Daycation
Okay, this is one of my favorite things to do – go to a nearby hotel and spend the day by their pool or at their spa! See what the options there are for entry and spend the day thinking that you're somewhere else and let all of the things on both of your minds disappear…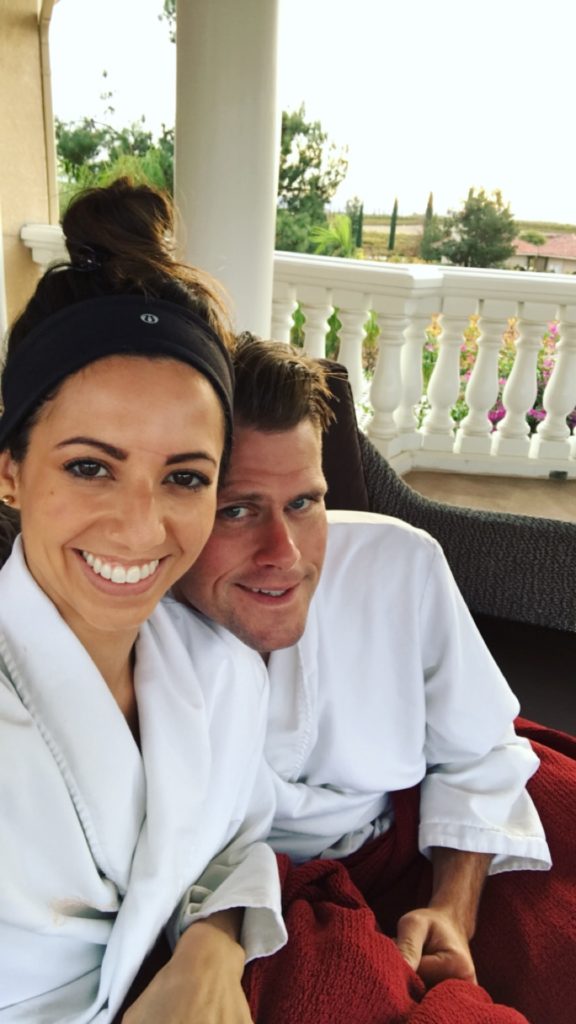 To Adventure Together

Amusement Parks
Whether it's Disneyland or somewhere local, check out an amusement park and see who wins the oversized teddy bear first. Or, see who gets scared on a ride first 😉 In our relationship that would be me.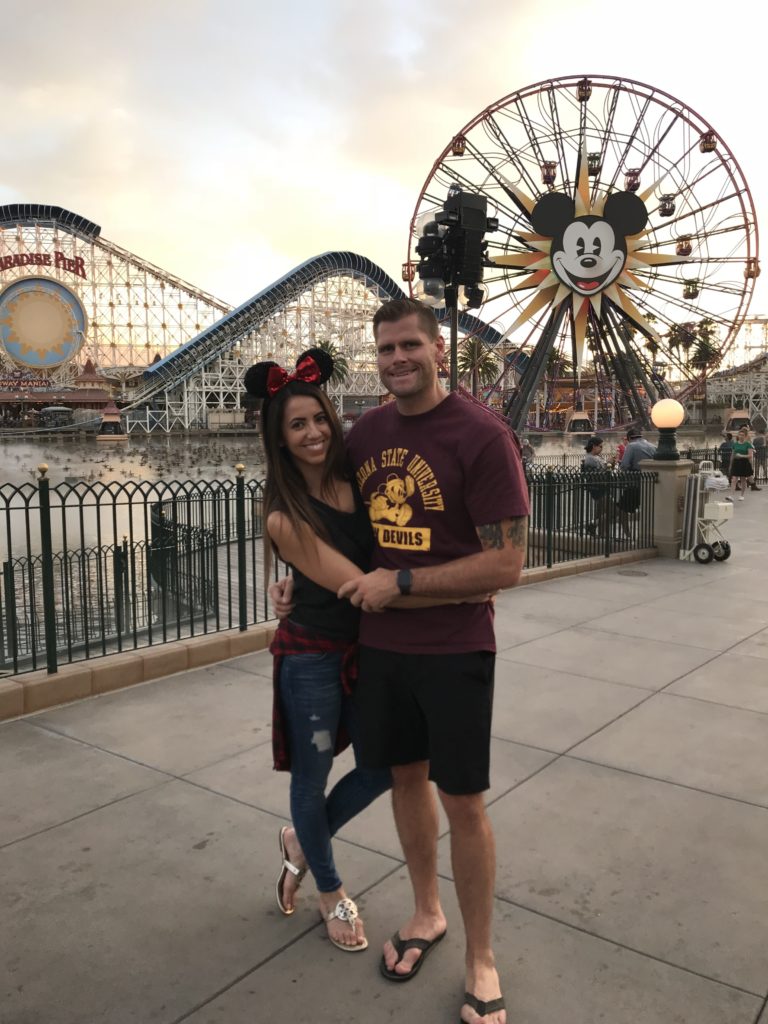 Sporting Events or Concerts
Outdoor sporting events and concerts are key seeing as most people want to spend as much time outside as possible. See what MLB schedules are like near you or even soccer and football leagues. Concerts in outdoor venues are also super fun as long as you cross your fingers that it doesn't rain.
Take a Day Trip
Maybe you just need to get out of town – literally! Road trips are a great way to reconnect with your partner (or besties) and it doesn't need to be extravagant. Simply pick a small town in your state that you've never been to before and go check it out. You'll likely find a lot of fun, quirky shops and restaurants to enjoy!
Did you try any of these? Will you? Let me know in the comments below! I hope this can spark some summer creativity and overall, happiness.