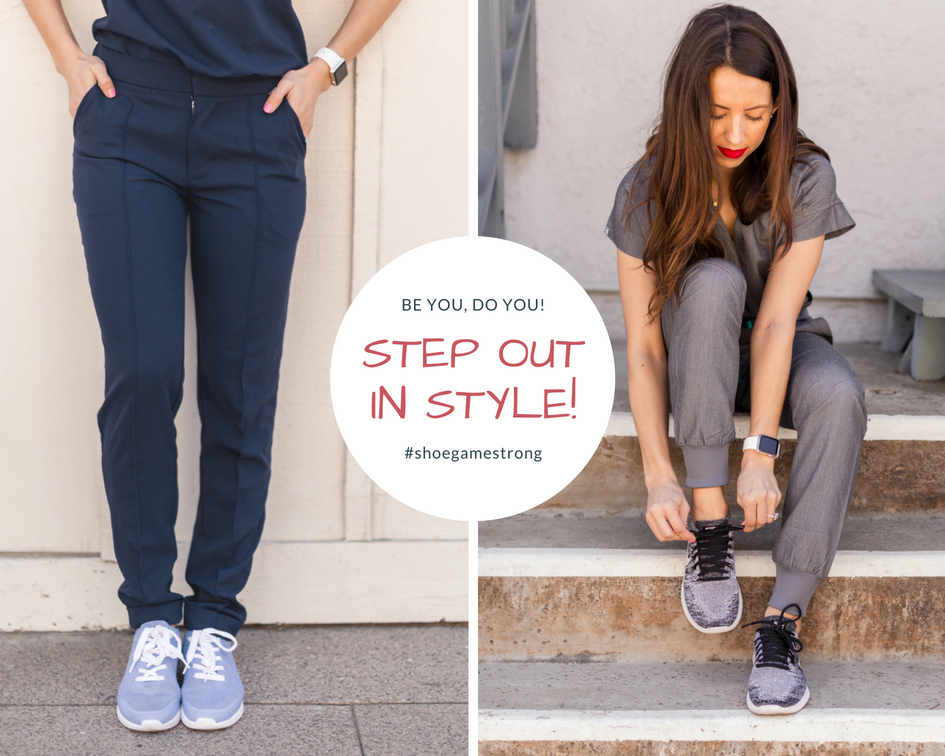 Who doesn't want comfortable shoes for work, that also look rad?
The answer is NO ONE, my friends.
I have to say though, in medicine, the cool factor becomes much less of a priority. Most of the time, I'm just so tired and focused on my work that what my shoes look like, doesn't matter a bit. There came a point however, when I realized even though I wear scrubs to work, my appearance still matters a lot. Just like any other line of work, people want to see their doctor or nurse look presentable. That includes having shoes that are clean. I mean… would you want to see blood from last night's trauma spattered all over your doc's shoes? I think not. That may not bother us in medicine, one bit, but it definitely brings morbid thoughts to the minds of the patients we are seeing.
I set out to try a variety of shoes, and find my favorites. I will start by saying that I have bad feet. I used to be a ballet dancer, so I have nasty bunions (which some of you comment on in my stories I might add…). My feet ache and hurt like an old woman. I am VERY picky with the shoes that I wear. I would prefer to wear NO shoes because it gives my feet space to breathe! But we all know that's not an option in medicine!
So here are some of my all time favorite shoes that I like to alternate through, on my days and nights in the Emergency Department.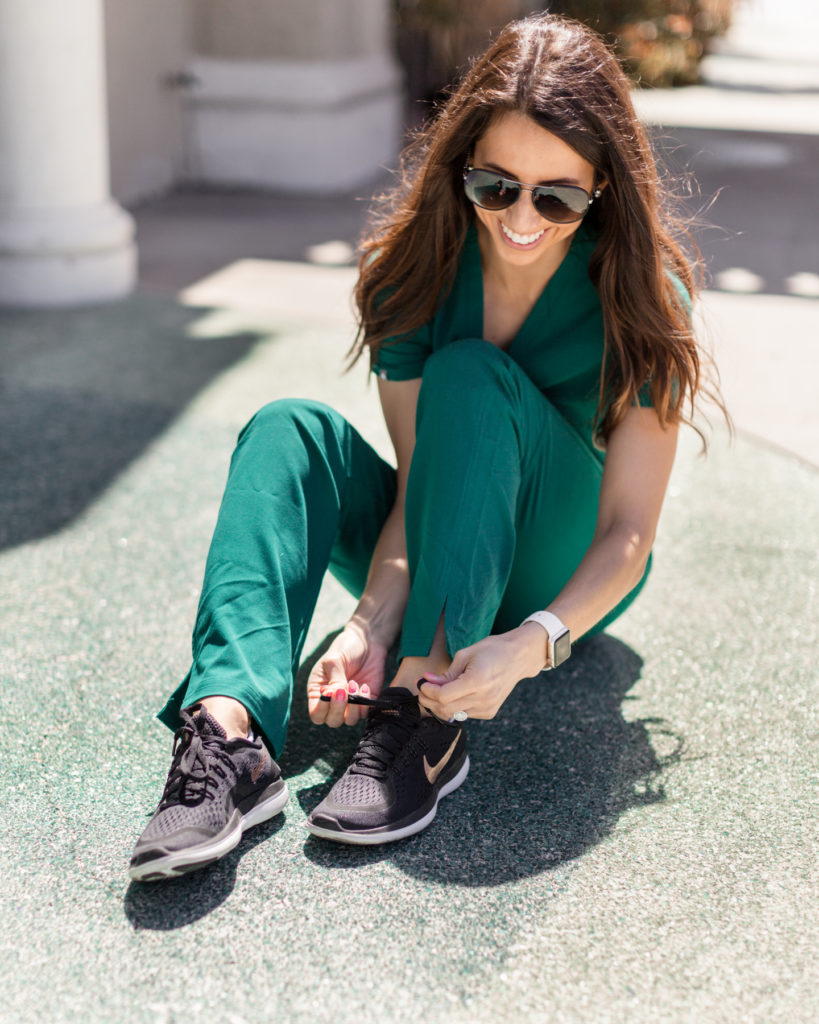 These are the Nike Flex Run 2017 edition. Let's be honest, I bought them because of the rose gold accents. Subtle, yet they make a statement. They're super comfortable, and I've always loved Nike shoes. I tried them out with my work get up, but I prefer to wear them more for walking or cross training.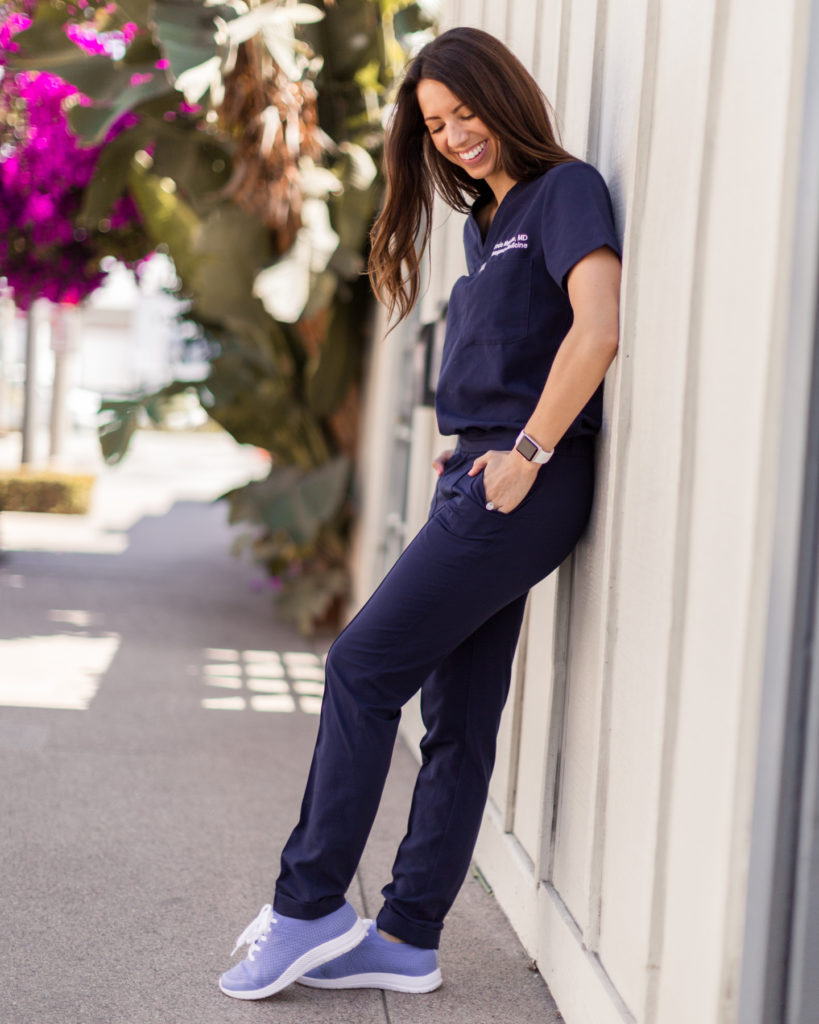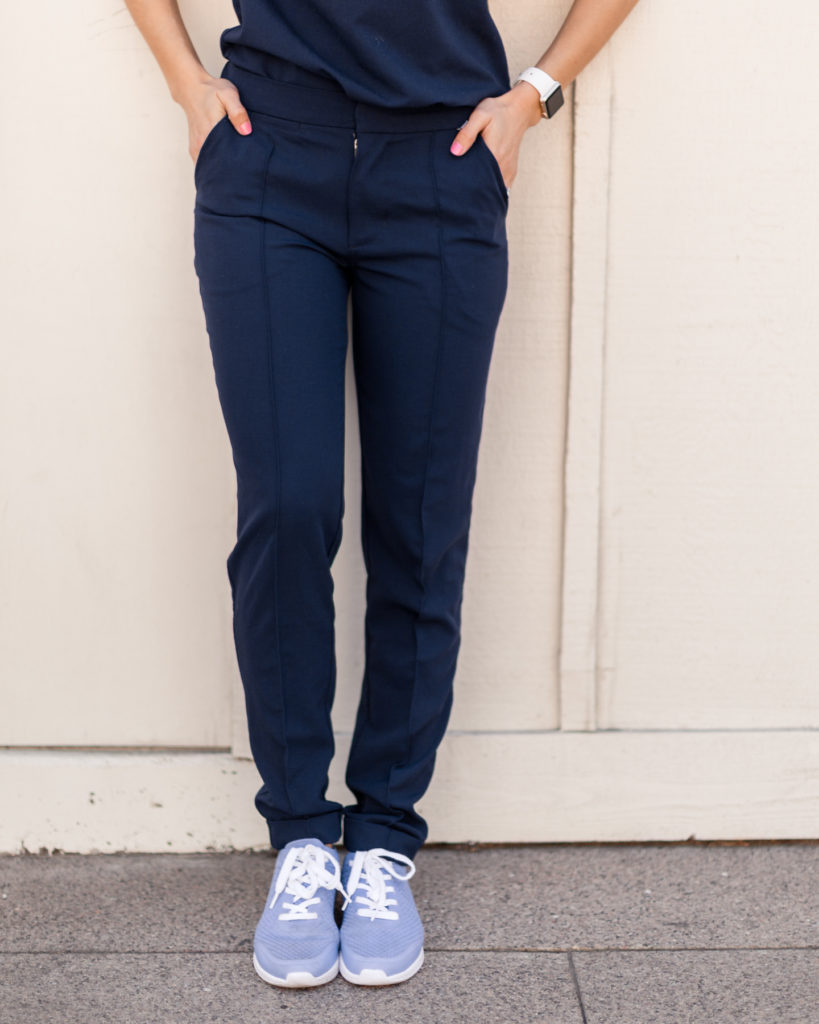 My regular work shoes as of lately. I did a campaign with Easy Spirit a few months back, and I honestly had never heard of the company prior to doing the campaign. Well… I totally fell in love with these shoes. They are SO comfortable. The fabric is breathable but still protective (the holes aren't exposing your socks/feet), and they have built in arch support.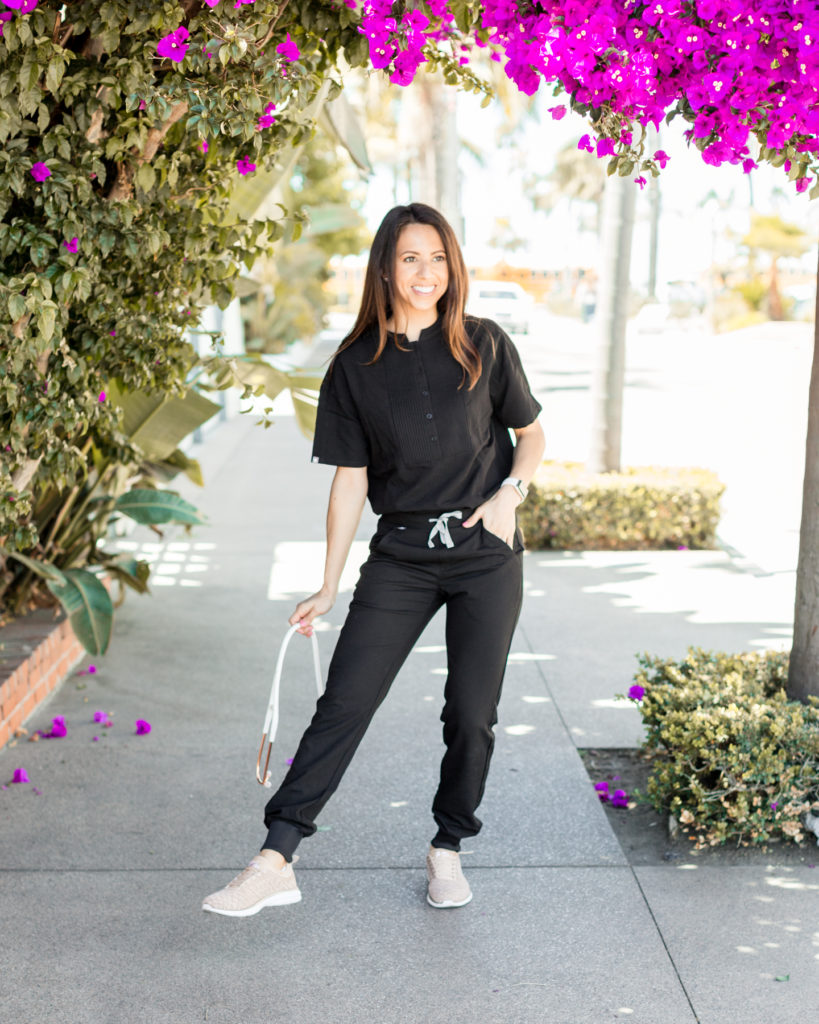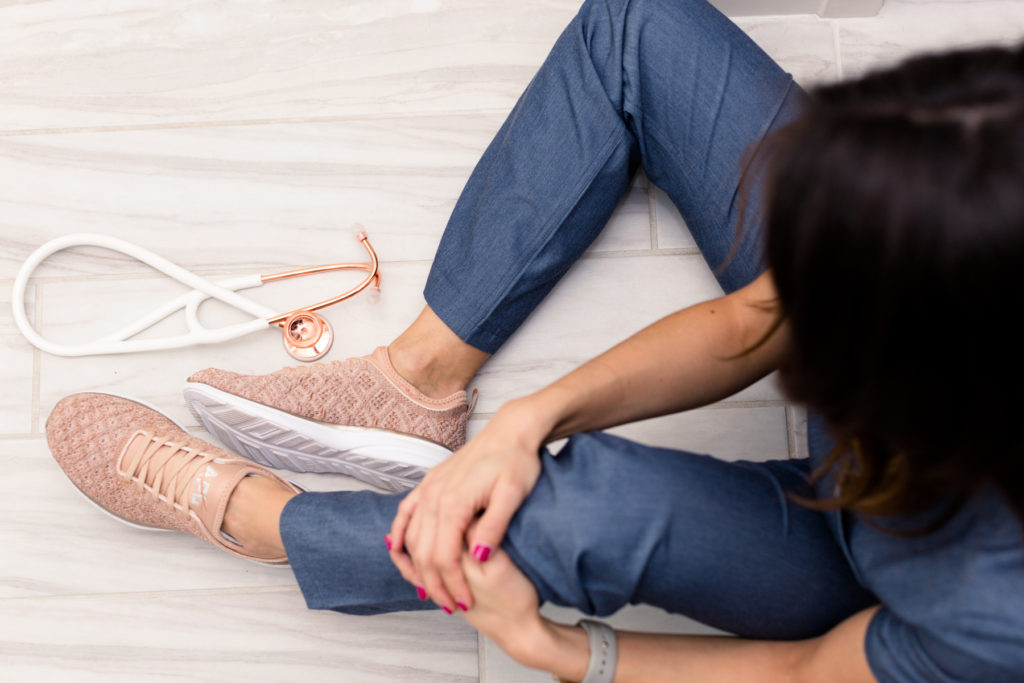 Rose gold obsessed… can you tell?! I saw these shoes randomly at Lululemon, and I couldn't stop thinking about them. They are comfortable, but a little more structured than my typical shoe. I have bad feet, so I prefer to have less structure and more flexibility in my tennis shoes. I love that the laces tuck in nicely on these shoes, and the design and color speaks for itself. They come in many other cool colors, as well. I don't wear them much for work, but I do love to rock them with my athleisure while running errands around town!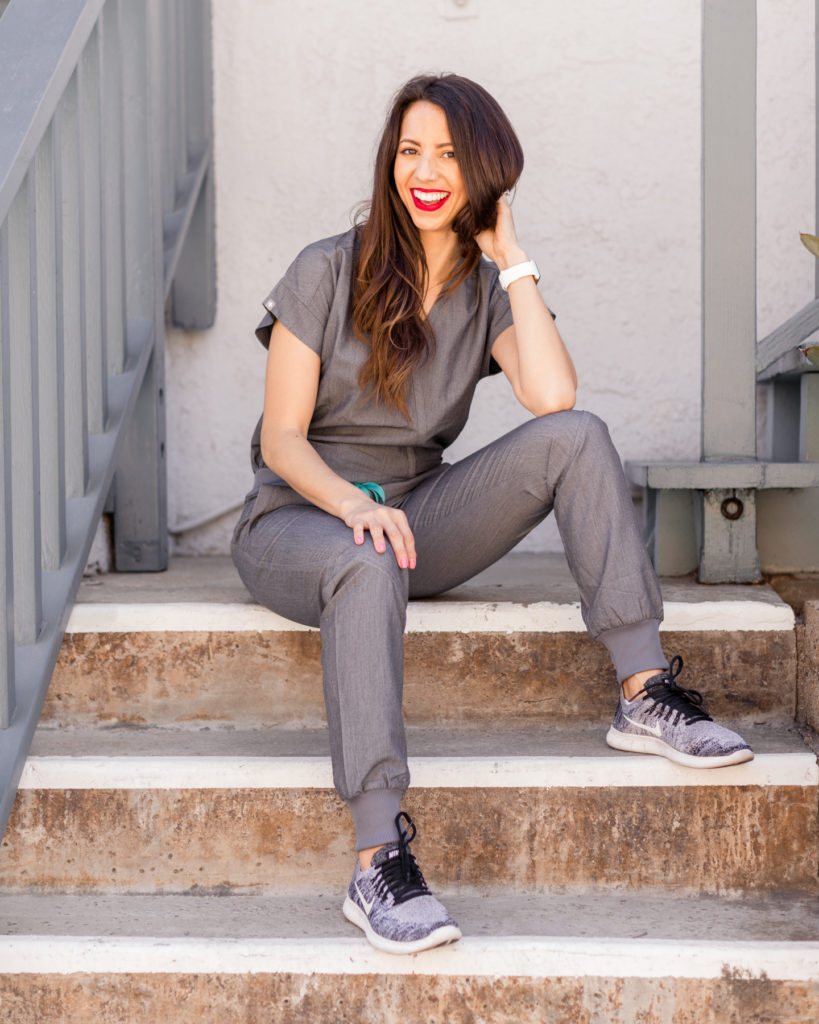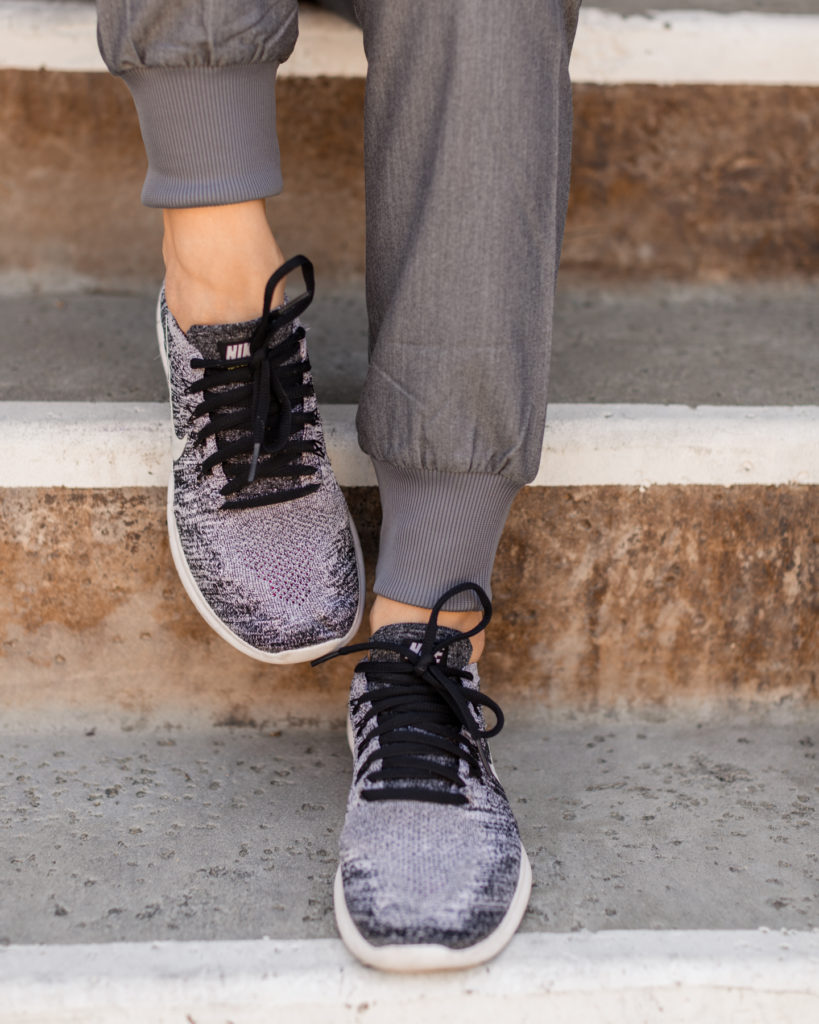 This pair is one of my faves! The Free RN Flyknit 2017. I have them in 3 colors (one photographed below in bright yellow). I LOVE wearing these to work, but they definitely expose your underlying sock and foot to messes. The flyknit fabric is comfortable, but not as protective. I love wearing these for workouts. Like I said, my feet prefer LESS structure even when working out, because otherwise I seem to get blisters and pain.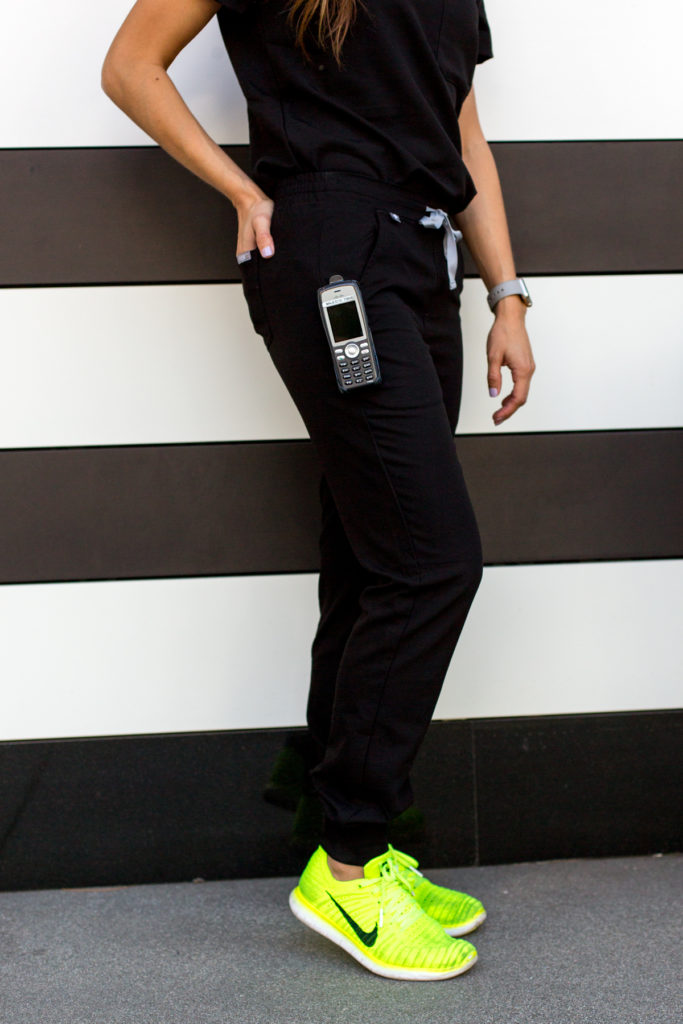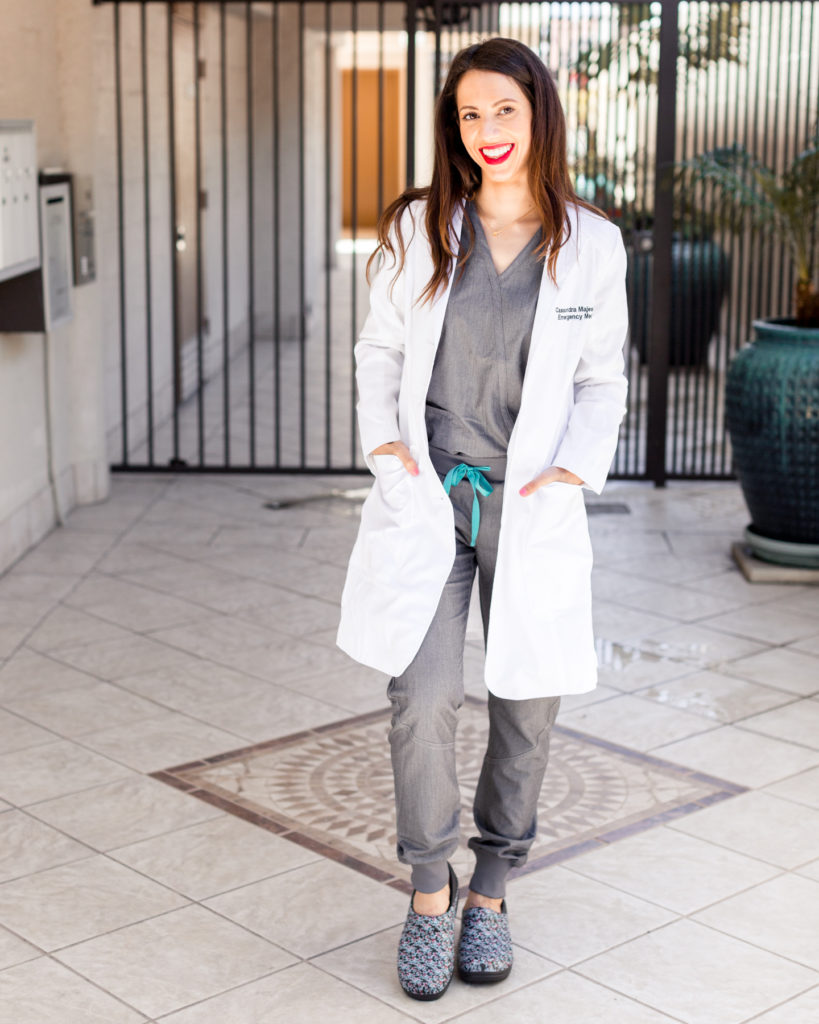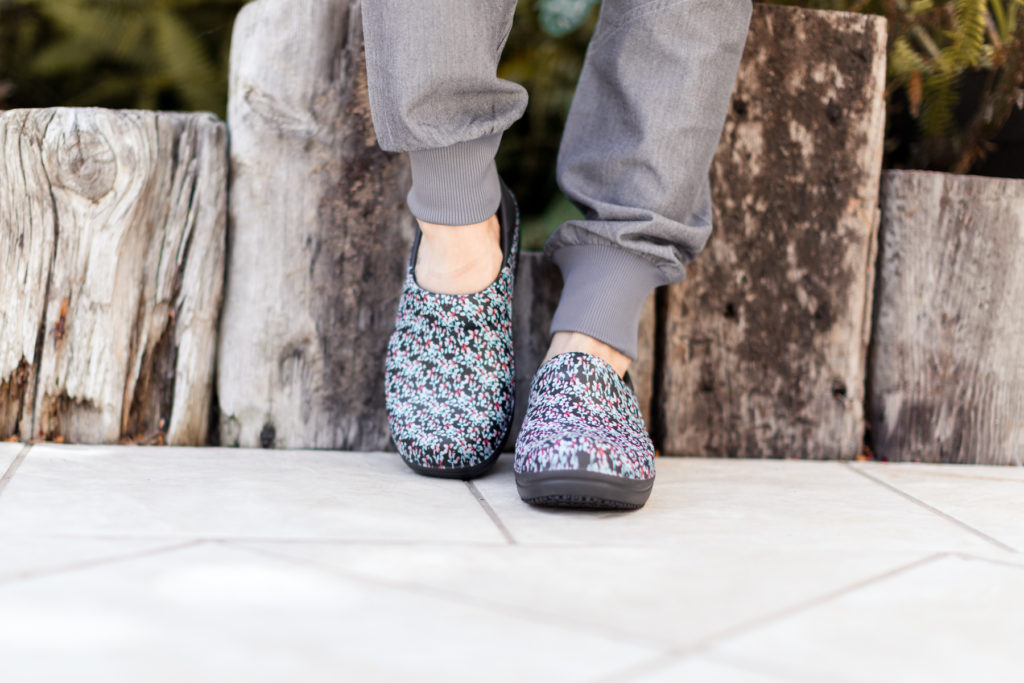 Disclosure- I forgot to bring socks when I photographed these babies, but typically worn with socks at work of course! These are my precious Crocs clogs. They are like walking on clouds, FOR REAL. I love the fact that clogs can be slipped off at any time when my feet need a stretch. I know Dansko's are a popular clog in the medical field. I owned a pair of these for many years, but the Crocs are much more comfortable in my opinion. Especially for those of you that are standing (not running around, but standing still) for long periods of time, these may be your savior! I wear a size 7, and they fit just fine. Crocs don't offer half sizes.
So there you have it!! Dr. Majestic's casual shoe collection. You can shop the looks at the links in the post or below.
Share YOUR fave shoes in the comments!

Scrubs are all FIGS; 20% off with FIGSxCassie