Is It Over Yet?
I realize that it's different everywhere, but life MIGHT be going back towards normal for you. Maybe you're back at work or maybe there's less of a line up when you go to the grocery store. You might be starting to hang out with friends on the back deck and restaurant patios and you might even hug the odd person again. It's gradual, and we never know if we'll ever get back to a real normal, but it's a welcomed start for many. With everything that's going on, you might start to feel a little bit anxious. The virus is very much STILL out there and the media is still circulating a lot of information. It's hard to navigate right and wrong, safe versus not safe. I hear you. This post is about the anxiety related to all of this information. 
The first step is to ask yourself – what is actually making you nervous? Is it the fear of getting sick? Getting someone who you love, sick? Maybe you're fearful of the future of your job, or passions like travel and other activities that will all see changes due to this global pandemic. Your fears are all valid. No matter what they are.
One Day at a Time
My first piece of advice is to take it one day at a time. Wake up each morning, carry out your new routine and check in with your mindset. How are you feeling? What things do you need to do each day that are essential to your very being? I think this can apply no matter what type of anxiety you're having. Start by making breakfast, showering, going to work, etc. If you're like me, your social calendar after work and on weekends might be filling up again. If there is something in your gut that holds you back from wanting to attend, by all means, you have permission to say "No, thanks, not this time." However, if you're ready to "get back out there", there are things you can do when you're feeling anxious over what socializing and being in public again really looks like.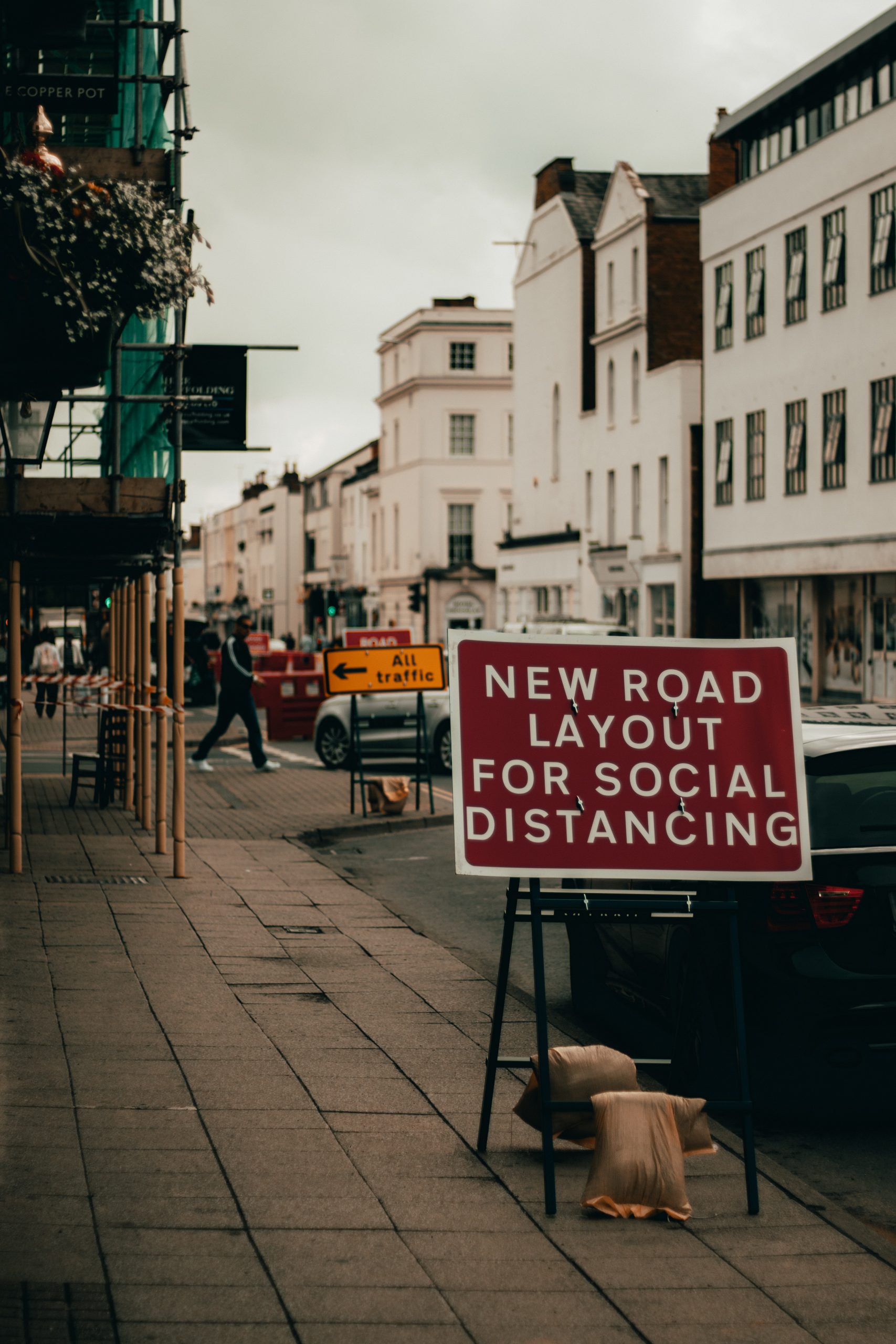 Keep Social Distancing
Firstly, social distance. Yes, it's still a thing. We are still encouraged to keep six feet of distance between ourselves and other people. That means you can sit on friends' decks, bring your own lawn chair and enjoy their company in your own safe space once more. If you're going out to a restaurant or somewhere public, and you feel nervous, suggest a park and make it a picnic. Or, find the patios and spots that are especially known for accommodating social distancing. Letting your friends and family know that you have those boundaries in place is okay. 
Wear a Mask
I know, I've been the doctor who has teetered around with this topic but wearing a mask can help when combined with social distancing. If you're going out for food or to drink, a mask is tricky, but not impossible. I have only been to a couple, but the restaurants here are requiring mask use when walking in, and if moving about the restaurant. The staff is all masked, at all times. I mentioned this in one of my newsletters, but please remember that wearing a mask doesn't make you invincible either! Remember to be mindful of how you're touching your mask and your face while you have it on. One of the restaurants we visited supplied a paper bag, which totally impressed me. That's what we do in the hospital, so I found it a nice way to show they were taking this seriously.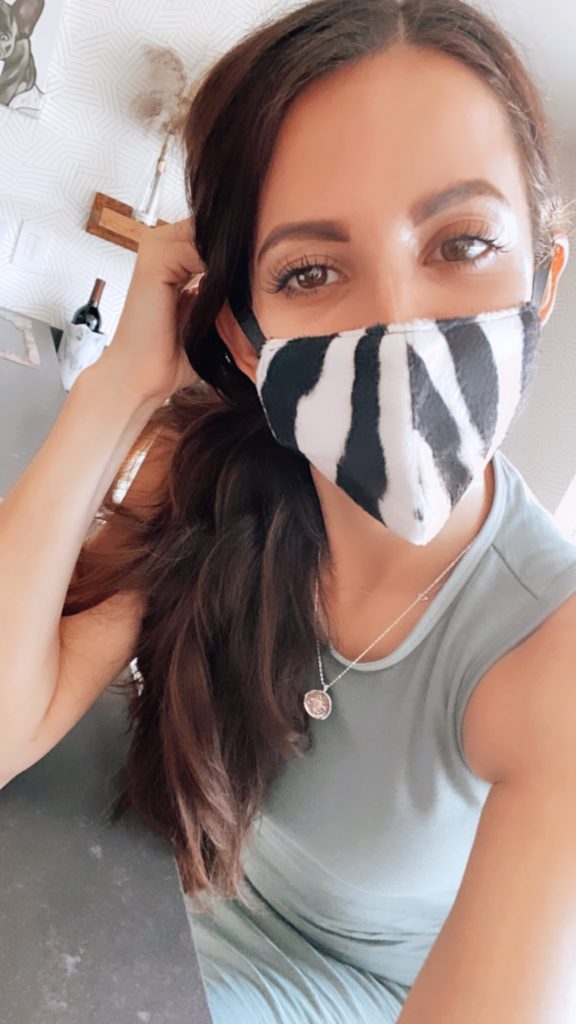 Hand-Washing
Keep washing your hands often and don't be ashamed to keep hand sanitizer and disinfectant wipes on you for added peace of mind! Washing your hands often is always good practice for your basic health and wellbeing so being more mindful of that is definitely a good idea.
Set Healthy Boundaries
I mentioned it above, but if the people that you want to hang out with INSIST on getting food or other activities that prevent you from hand washing, wearing a mask or social distancing, this is your PERMISSION to say, "thanks, but no thanks." If you have loved ones that you're trying to go see who are immunocompromised in any way, it's okay to opt-out of some social gatherings. You can let your friends know you have an immunocompromised loved one or grandparent that you'd like to spend time with. I don't think you need to justify your decisions but that's one way to explain your choices. 
I realize that it's really hard when those around you are going back to normal and you might feel fear and frustration, believe me I do too! Maybe you're watching the numbers of confirmed cases and deaths and you feel like 're-opening' society is taking a step back. You need to continue to do what's best for you at this time. We are still in the midst of a global pandemic so no one should be pressuring you to do anything that doesn't feel right. This is going to affect a lot of people in very different ways, so no matter what you're feeling, be sure to support and care for yourself and your loved ones.
Talk it Out
Last but definitely not least, remember to talk to someone you trust about what you're feeling. All of your feelings are valid and whether you're chatting it out with a spouse, parent or therapist, I can't recommend just TALKING about it enough. Even if you're reading this and feeling fine with everything right now, it's healthy to unpack a little bit and take it all one step at a time. How has your life changed in the last months? How are you feeling about it? 
We're All in This Together
A lot is going to change, and has already changed permanently, in terms of how we work, play, meet, travel and live! It's going to take a really long time to understand what our new normal is, and actually feel normal. There are still many factors to consider and it's okay to take as long as you need to process them. Be sure to keep up to date on your local news networks  (in moderation) and don't stress yourself out unnecessarily with the entertainment versions of the news. Talk to your doctor about all of your concerns and getting tested if you feel it necessary, if that's an accessible option for you. You've got this, friends. Step by step, day by day, we'll make it through this together.