As if the holidays aren't stressful or busy enough, a full-time work schedule can really make the holiday season chaotic. Unfortunately, if you choose a career in medicine, you know you're signing up to work some or all holidays. Speaking from experience, here. However, after years of working in the ER, I've learned how to manage work during the holidays, so that it doesn't steal the joy of the season.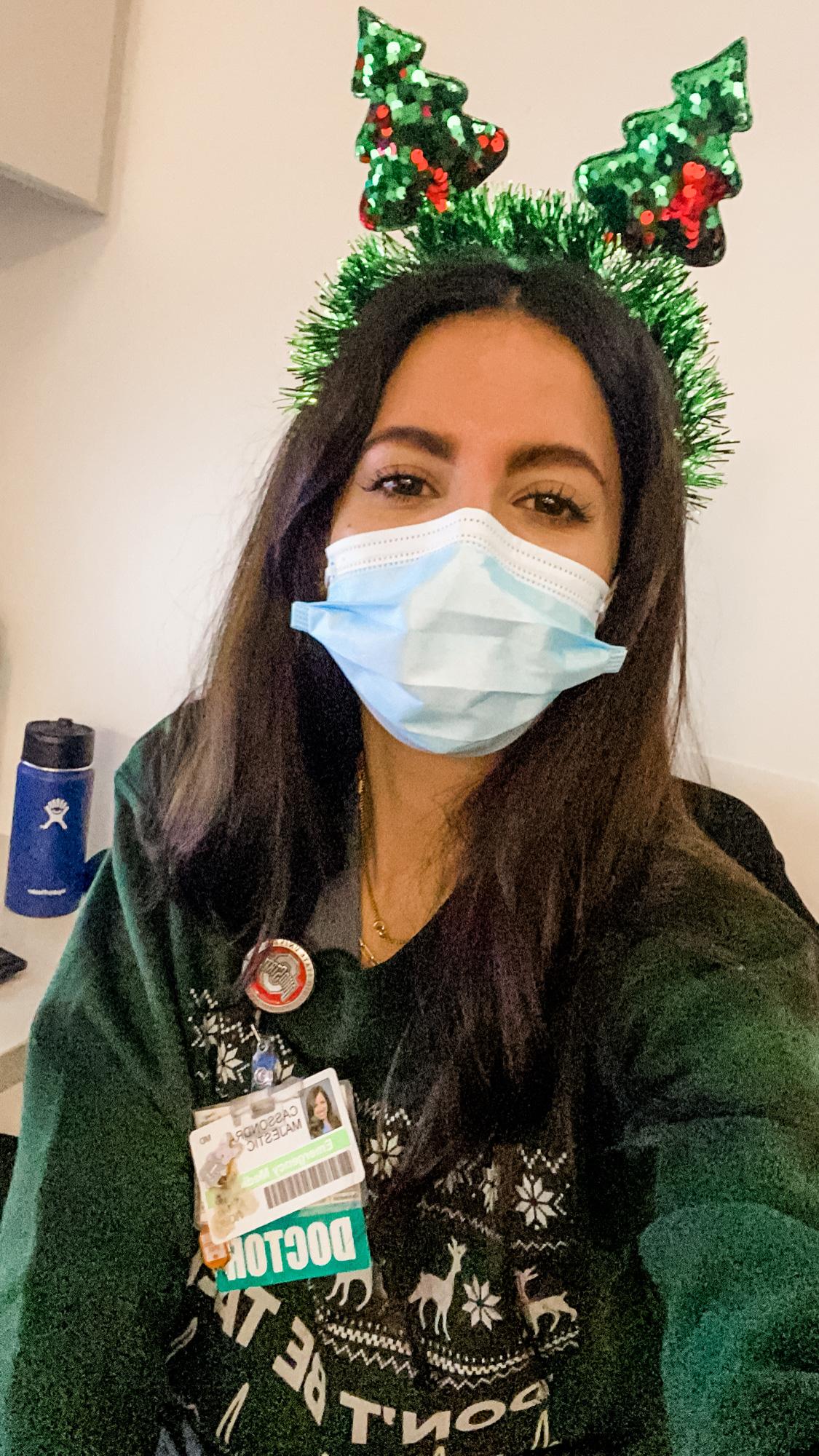 Careers that Require You to Work During the Holidays
While a career in medicine often comes with a full-time holiday schedule, there are many other careers that require you to work some or all holidays. These careers include:
First responders

Retail

Hospitality 

Administration

Entertainers/musicians
And, that's not all. Regardless of your occupation, the demand to be "on" and constantly available for work is a real expectation, nowadays. Even if you have scheduled time "off" during the holidays, your mind (and phone) can keep you in work mode throughout the season.
Challenges of Working During the Holidays
Working full-time, or even part-time, during the holidays comes with a unique set of challenges that can be mentally and physically taxing. Some of the most common challenges of working during the holidays, include:
FOMO- There is no worse feeling than when your family is all together to celebrate while you're at work. This can lead to resentment, anger, and depression. It can also affect your work performance by distracting you on the job.

Exhaustion- Depending on your line of work, the holiday season is likely busier and crazier than any other time of the year. This can quickly lead to mental burnout and physical exhaustion.

Work Tension- With emotions high, there is likely to be additional tension at work between co-workers or clients. 

Lack of Focus- All of the above can contribute to a lack of focus at work, which can be detrimental, depending on your job.
The challenges of working during the holiday season are not lacking. But, there are solutions that can make your job more enjoyable during the holidays!
How to Manage Work During the Holidays 
Whether you work in the medical field, another demanding job, or have trouble taking time truly off work, here are tried-and-true ways to manage work during the holidays:
"Reschedule" the Holiday- Plan to celebrate the holiday on another date when you can get time off work to gather with friends and family. Pretend it is the real deal– after all, it is! Enjoy family traditions, good food, and festive activities.  
Bring the Festivities to Work- Bring in something special to work on the holidays. For example, plan a potluck or gift exchange, so you (and your co-workers) have something to look forward to. This is a great way to get in the holiday spirit, even at work.
Dress Up- If allowed, dress up for the holiday. With my experience in medicine, spreading holiday cheer can go a long way for your patients.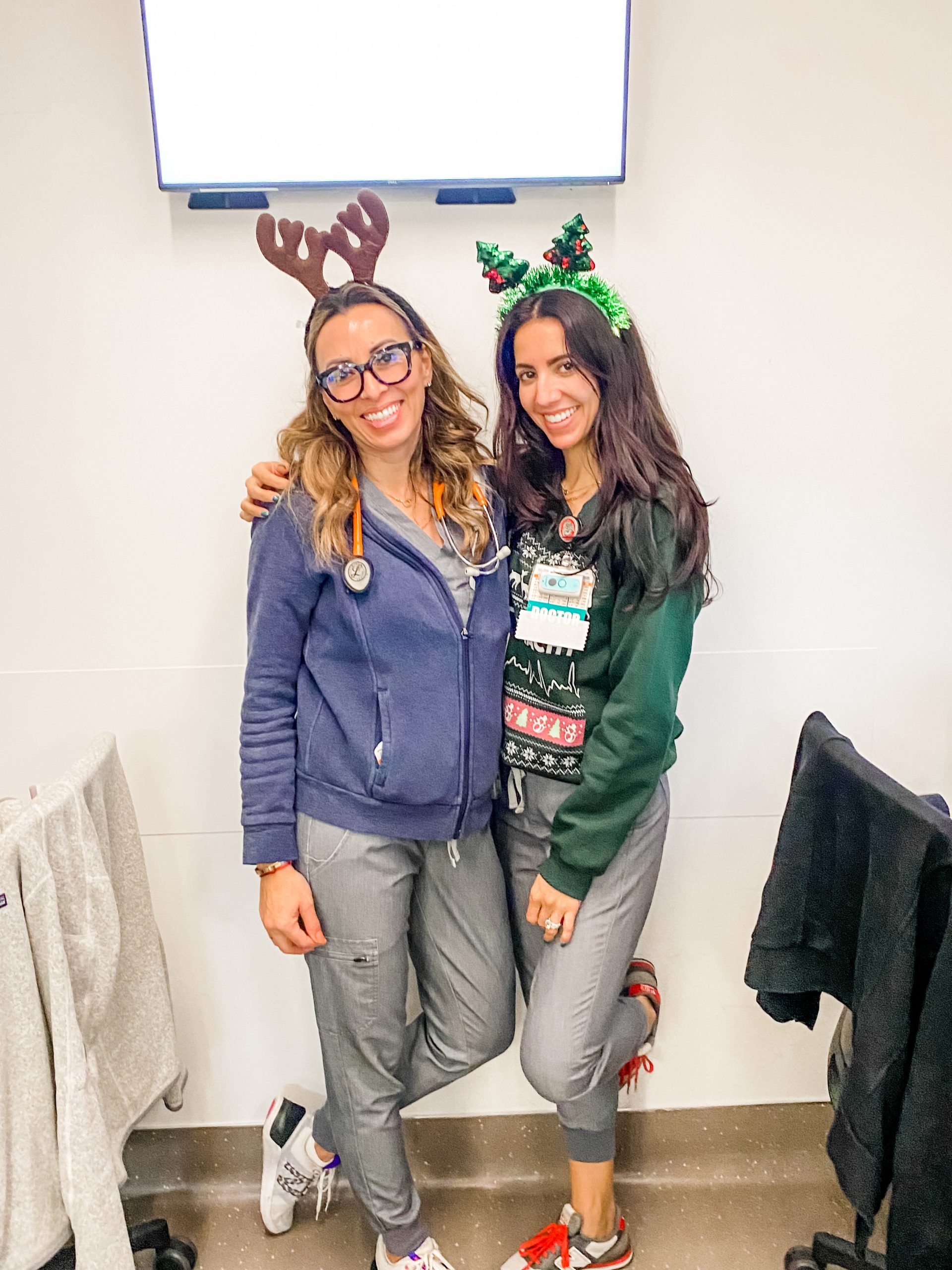 Keep Perspective- Depending on your line of work, it's important to remember that your patients, clients, or customers probably don't want to see you on a holiday either. This is especially true for doctors, nurses, and first responders. Perspective is key in getting you through the holiday season.
Does your career have you working during the holiday season? If so, I encourage you to implement these tips to soak up the joy of the season!