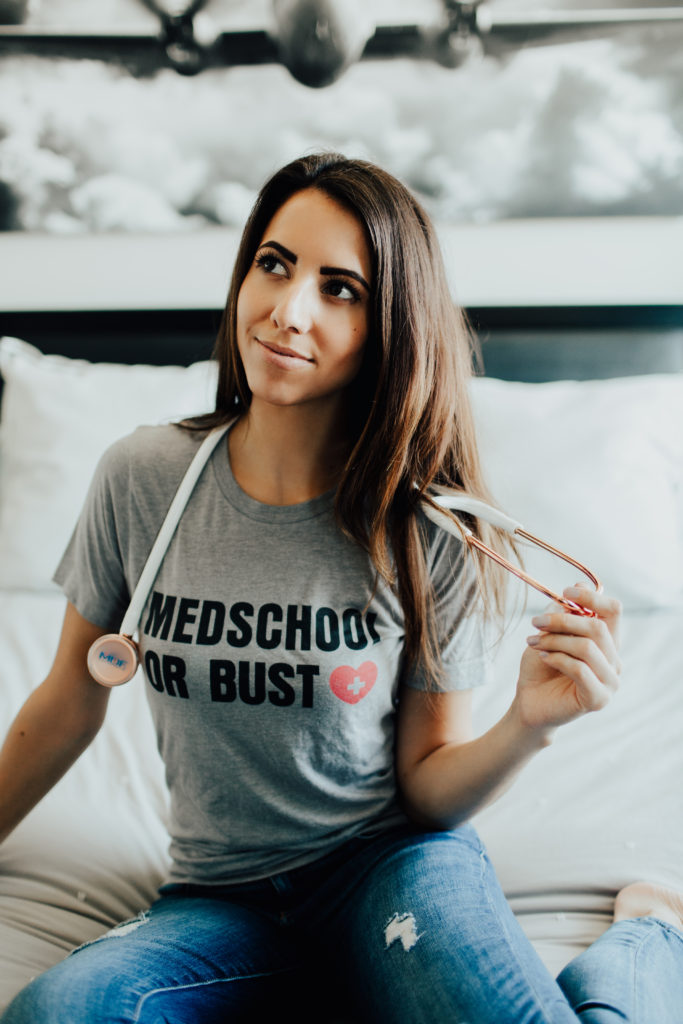 One of the most common questions I receive.
How did I know I was making the right choice, in going to medical school?
I grew up believing that I was going to be a doctor. I had nothing to base this off of, as no one I knew personally was in medicine. Call it a gut feeling, if you will, but something told me this was my calling. Over time, I of course had to be sure this was the actual truth, and in high school I started to pursue small opportunities here and there, to gain more exposure to the field of medicine.
It was a terrifying decision to make. I will congratulate any of you that decide to take that step, and say "I'm going to shoot for medical school". It is a HUGE decision. It means planning your future in detail, for the next 10+ years, to give yourself the best shot at success.
I was hooked after I saw my first Rescue-911 show on tv. For ya'll out there familiar with this show… it means you're old, like me. Kidding kidding! But seriously, I had a major thirst for medical knowledge. I always wanted to know more about what happened to the patient, what did the wound look like, how did the detective doctor figure it out? These medical tv shows kept me on the edge of my seat in life!
As I started college, I was able to score a variety of volunteer positions (mostly in Emergency Departments, I might add), and these experiences were what really confirmed my love for medicine and my will to be a physician. I had already committed in my head, and with my curriculum, but it was absolutely essential that I be 100% positive this was the path I wanted to take.
For those of you interested in medicine, there are SO many options. Physician, nurse, physician assistant, radiology technician, nurse practitioner, therapist or mental health counselor. The list goes on. But how do you know which job title is the right one for you? I strongly recommend a long period of soul searching, and keeping it real with yourself.
What does that mean, exactly? It means you have to answer some questions. You have to answer to yourself.
Why are you choosing your path? 
What are you not admitting to yourself? 
Is your choice for financial or status reasons?
If you are considering becoming a doctor for either status or money, I HIGHLY recommend that you reconsider. It's such a long road, and the brutal truth is that the debt is absurd. Your income as a physician comes much later than in other career fields, and the sacrifice of time, sleep, and balance can be tough depending on your age and where you are at with a family/marriage, etc.
I'm not one to tell any individual not to pursue their dreams. But I am always up for delivering the truth. And the truth about medical school and residency, is that it's a brutal path that requires a ton of sacrifice. The choice to become a physician really is so subjective, and dependent on each person's situation.
So how did I know it was for me?
I LOVED school. Sorry guys… there's no way you will like being a doc if you don't like studying, reading, and learning… for life. My love for reading and studying decreased after I was a student for basically 12 years, but man did I love to read and study, back in the day!
My personality is assertive. I always knew I could be good at making decisions. Not to say that I'm not indecisive sometimes 🙂 But my overall personality loves to have my hands in everything. I like the control, I wanted to carry the conversations and have the ability to drive the team forward.
I was at a place in my life where the world was my oyster. I had my whole future in front of me, at the age of 18 when I started as a premed, and I knew I had to go for it.
Most importantly… I had a divine love for becoming a physician. I literally lived for the thought of saving lives someday. I deeply wanted my super power, to be within my skull. I wanted to have the knowledge from time and experience, to make the hardest decisions and help people continue to live on this earth.
In regards to the other positions in the medical field that I mentioned earlier, they are all amazing decisions. I work closely with nurses, physician assistants, and technicians from all departments. Maybe one of these other positions is for you. They are all of equal importance, in my opinion. The medical field truly works wonders, because of team effort.
For those of you out there sitting on this decision, I don't envy you. This is such a tough life decision. I promise you, that if you stay true to yourself and what you get excited about/what makes you happy, you will make the right decision.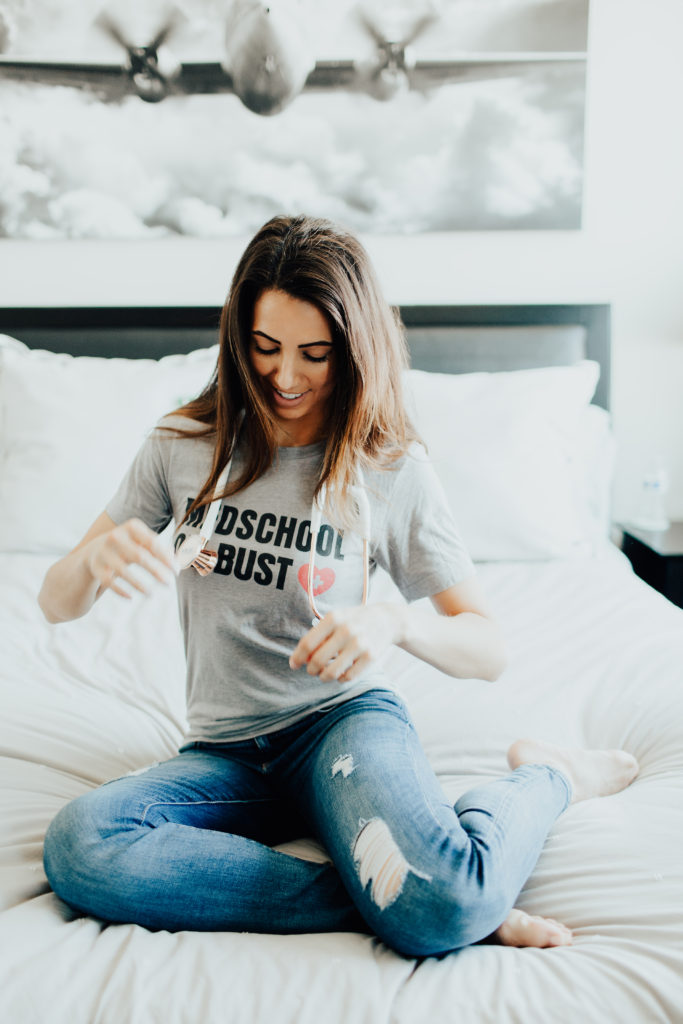 Just remember that once you make that decision, you keep pushing forward and never look back! The rest will be history…
Photos by Abbi Cooley, Shirt by Medthusiast, Jeans Current/elliot, Stethoscope by MDF