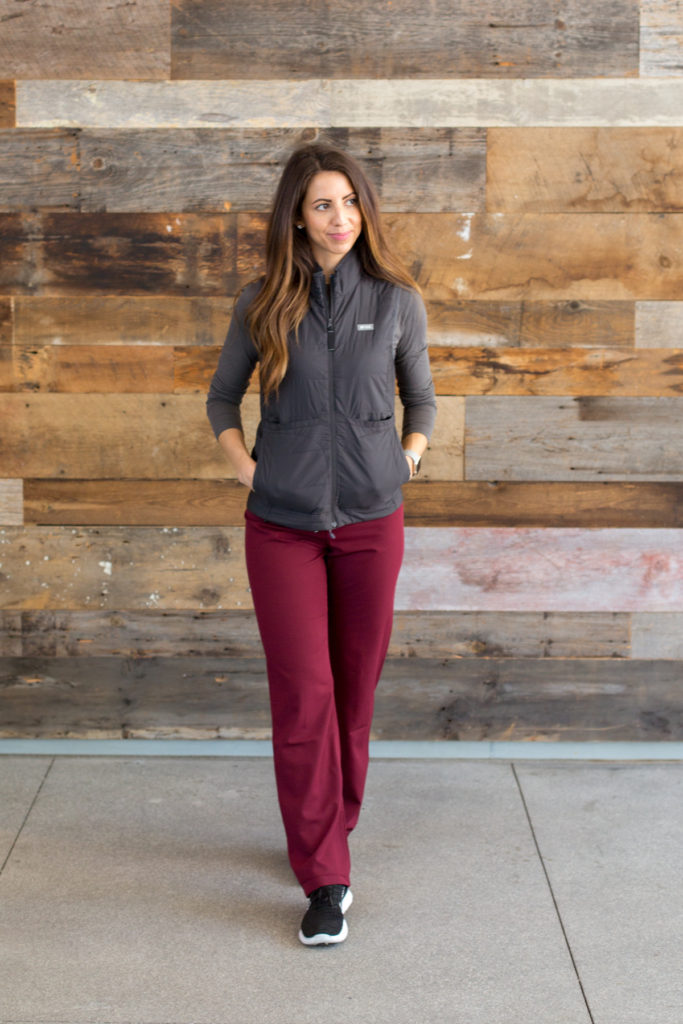 There are days when I let the superficial angst and anxiety of my job, consume my thoughts. Many days. 
I sit in front of my computer charting, thinking about how much I hate it. "I hate my job", sometimes creeps into my mind. You guys don't often hear me talk about the negatives, I know. That's because I try not to dwell in the negatives. If I did, it would really bring me down. Every job comes with positives and negatives, but medicine in particular, has it's fair share of negatives. The long days, high level of stress, difficult (and many times entitled) patients that speak to you like you're not a human, the endless charts that seem to take away from actual patient care, and of course the mentally challenging and life-or-death cases. Many days, I think about how this job is legitimately going to make me die at a younger age. Morbid much, Cassie?
All of these things not only keep my level of stress high at work, but they keep me from relaxing in my free time, if I don't force myself to break away. Medicine is definitely not for the faint of heart.
But… 
Truly when I reflect on my career and what I get to do, day in and out, professionally, I am in AWE. "I love my job", creeps into my mind SO much more than the alternative. I am seriously, truly inspired by my job. When I'm laying in bed or sitting on an airplane with some time on my hands, and I think back on my career in medicine thus far, I still feel like a little school girl who was just dying to be a doctor. I am still so inspired.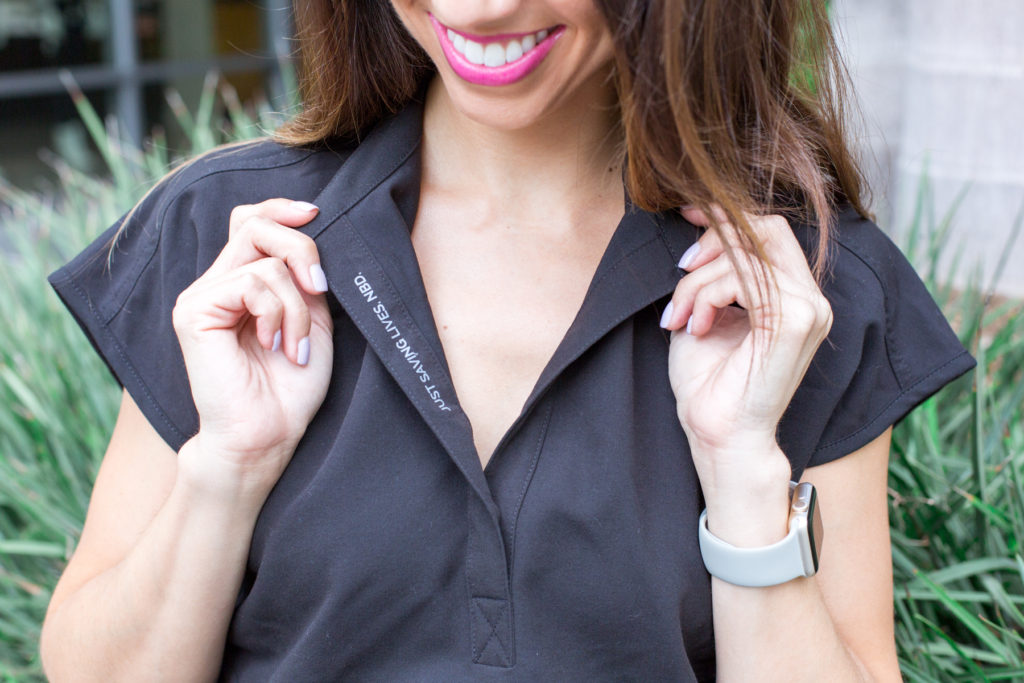 I have so many memories of what it has felt like to be with someone in their darkest moments, happiest moments, most relieved moments, thankful moments, and angry moments. Who gets to say that? I mean really, how lucky am I to be a part of the circle of life? 
I get to carry with me, the cases that have changed my life and the way that I look at life. I can remember when my own brain and hands have helped save the life of someone who have otherwise died. I can recall the sweat dripping down my face during the complicated procedures I didn't think I could get through, and the feeling of relief when I actually did get through them successfully. 
That's deep. 
It's funny, my job is sort of fun while I'm doing it, but the fun part really comes later- when I reflect, remember, and tell the stories of my days (and nights) in the Emergency Department.
The toddler that came in at the very end of my shift one day, who ended up having a spontaneous brain aneurysm bleed. I remember when I called to transfer the patient to a children's hospital, the neurosurgeon said, "thank you, great job, you took care of the hard part". Funny guy. You're about to cut into this kid's skull and touch his brain, and I took care of the hard part!?
And the patient who had cocaine up his butt… I made him go get those drugs himself because, let's be honest, you never know what's up there (razor blades anyone?).
A patient that we brought back from cardiac arrest outside our doors. One of our nurses literally picked them up and carried them onto a gurney, all incredible Hulk-like. One of the only patients I've had that actually returned to functional quality of life.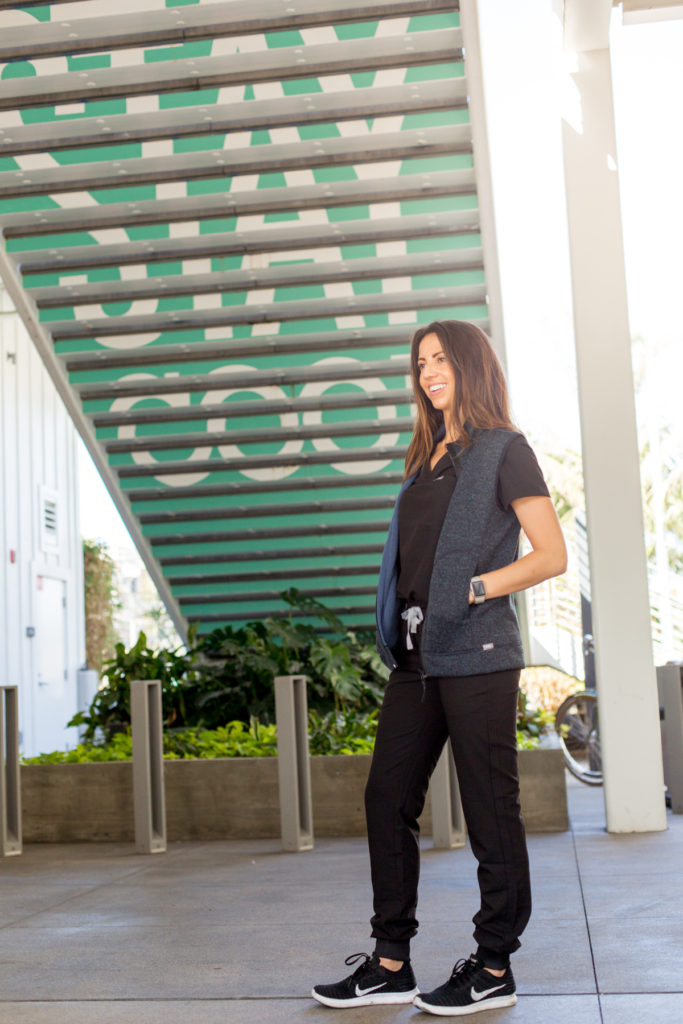 The patient that came in on the 4th of July, when I was a resident. After all the firework injuries and traumas from motor vehicle collisions, we were exhausted. He was pretty much the only patient that wasn't drunk or a trauma, but was super sick with a spontaneously collapsed lung. After recognizing it (which took a few minutes, I'm not going to lie) and placing a chest tube, he went on to have multiple other lung complications that I have seen him for in the Emergency Department. The cool thing about this patient, is that our paths keep crossing, over the years. In fact, I just saw him again recently, and he is doing well. And you thought ED doctors don't have continuity of care with our patients! Many of our patients are "regulars". I guess you can consider that a product of American medicine and insurance companies. When I saw this patient recently he said, "I'll never forget you Dr. Majestic. Besides, you left your mark on my chest for life"! I had to chuckle. It's true!
The kid whose scalp I sewed back on. It took me hours, no lie.
The woman younger than me, dying of ovarian cancer.
The new parents, who thought they were doing something wrong with feeding, because their baby kept having diaper blowouts. Truth… that's just what babies do sometimes! I mean, anytime I can get my hands on a newborn and give some simple reassurance is a good day for me!
A woman who came in concerned that she had rabies, because she kissed a guy who said he was bit by a squirrel at some point in his life.
The night I had to google the details of a sex toy so I could fish it out of someone's vagina. Believe it or not, it was not straightforward.
As you can see… I wear many hats. And there is never a dull moment. I make things work, on the fly. Sometimes I have to get creative with my treatment and recommendations. Who can actually say that about their job?
But if I had to use one word to describe how I feel about being a doctor, it would simply be, inspired. 
So for those of you considering medicine. Recognize that you will likely have a love/hate relationship with your job. And that's OK.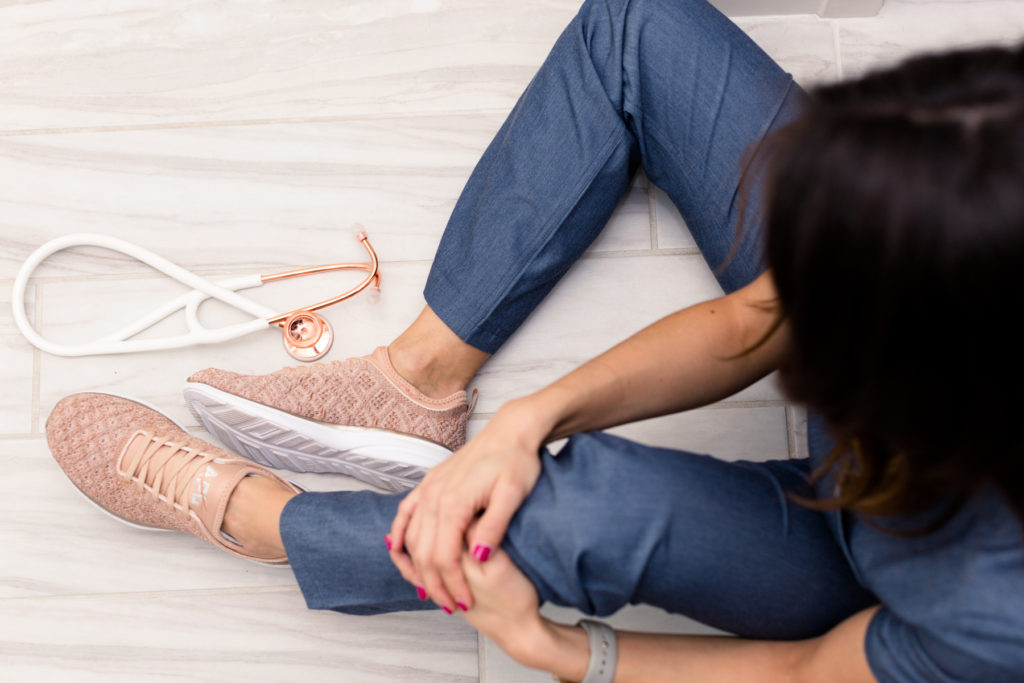 Shoes from APL. Scrubs from FIGS. Photos by Zo'e Fraley.