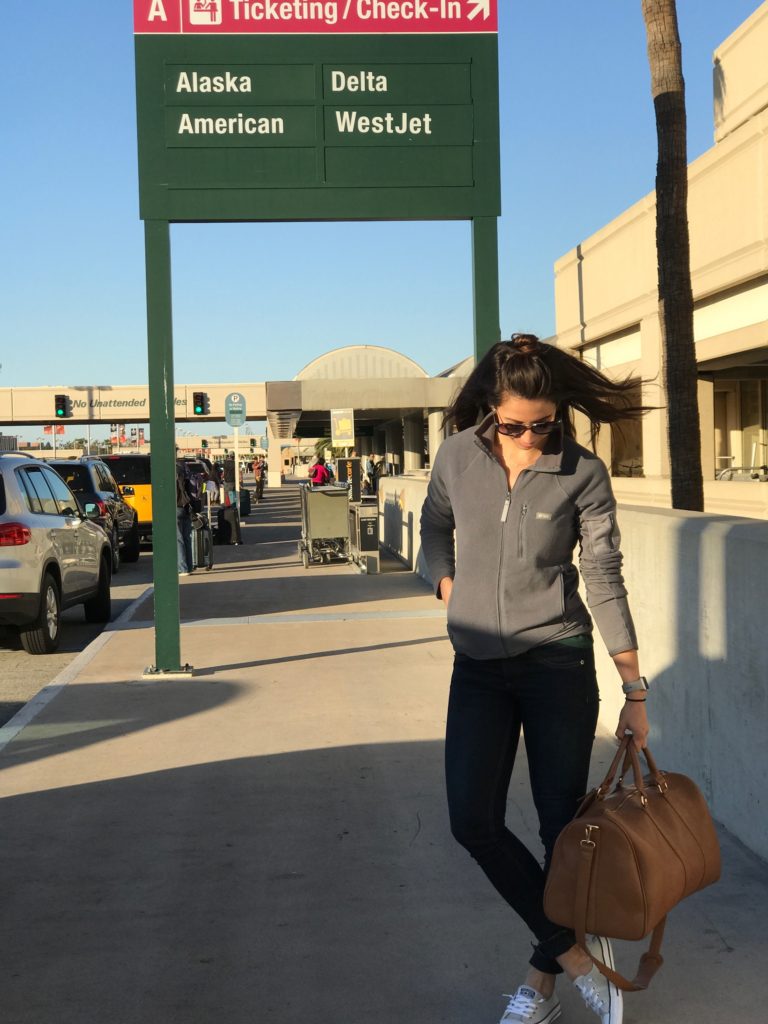 Oh holiday travel… how I love you so!
It seems like the holidays were always filled with travel, for me. Since I went to undergraduate college in Arizona, it always required a flight home to Michigan for the holidays. I was a pro at checking in for Southwest flights and lining up hours before, in order to get the seat I wanted.
Always donned in a Juicy Couture outfit and UGG boots (yes I lived in the desert and it was extremely hot and UGGs were not necessary), I braved the flights to and from Arizona State each year for Thanksgiving and Christmas. There were many last minute flight arrivals, near-missed flights, and incorrect flight plans made throughout those 4 years of college. If I had a photo of myself thinking I was super cool in my Juicy sweatsuit circa 2005, I would post it here. It would be amazing. Alas, selfies and blogging was not a popular thing back then, and I was just excited to have a purple flip phone.
Thankfully, the airlines have changed their procedure for boarding. Unfortunately, non-stop flights have become more sparse and ticket prices have sky rocketed! These days, when I travel, I feel like the seamlessness has gone. It's a long process that usually includes delays, and no one likes to be uncomfortable for prolonged periods of time!
In addition, traveling always takes you away from your own bed and comfort zone. Because my sleep schedule is ever-changing and my body is always confused as it is, travel makes this even more difficult.
This is why, for me, it is essential that I am prepared for the travel ahead! I try to make my travel as comfortable as possible, for myself. This of course requires some thought and preparation! In my own home, I have black out blinds, noise control, air conditioning, etc. Of course when traveling you don't have control of your personal environment… and that can be frustrating.
I chose a few of my favorite travel goodies, that you can be sure come with me on each of my trips! Maybe you'll see that with a little extra investment and planning, travel doesn't have to be so bad! You can also find one of my previous travel posts here.

What is just as important while traveling… is staying safe and healthy! You are talking to an ER doctor here… I NEVER leave home without some basic over the counter medications, just in case I need them!
My basic doctor essentials for my carry on: 
NSAIDs (Advil, Ibuprofen, Motrin)
Zofran (an anti-nausea medication)
Simethicone (these come in chewy tablets and help break up gas in the stomach)
Benadryl (for allergy)
Pepto bismol tablets
Don't forget that flights can be long and cramped, which can increase your chances of blood clot formation in your legs. I try to remember to move my legs around and stretch every once in a while on a flight, but let's be honest, if you have a window seat you may be at the mercy of the aisle and middle seat holders, at times. I leave the reminders on my Apple watch, so it buzzes when I've been sitting for too long!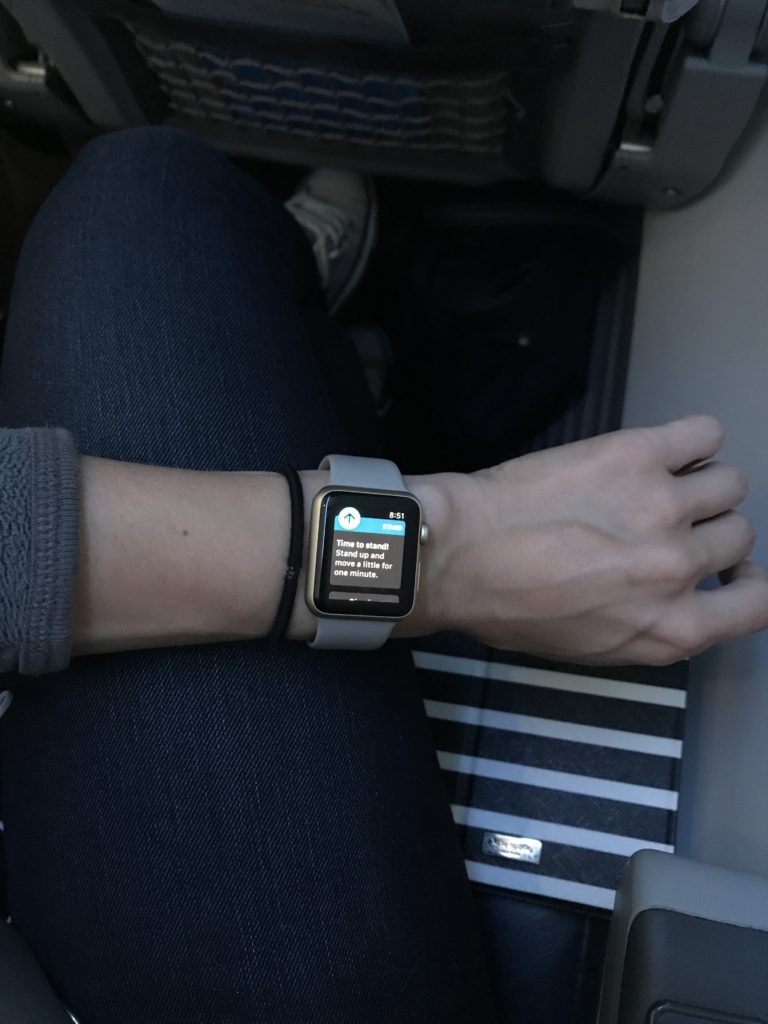 Holiday travel is stressful, regardless. The rushing to and from, hustle and bustle in the airports, security lines and uncomfortable seats. BUT… I swear some of these goodies linked here make travel so much easier. I actually get a little bit excited these days when I get to bring out my travel gear. Being prepared gets me excited. What can I say? I'm a nerd.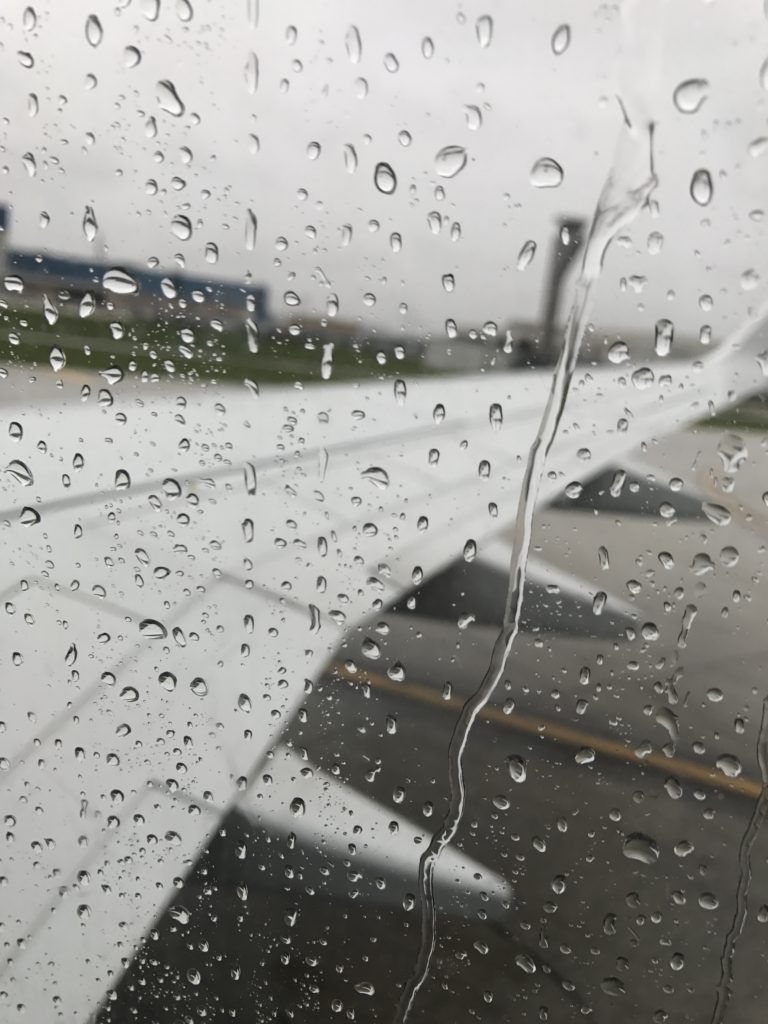 Now if only I had kept some of those Juicy sweat suits…
Happy Holiday travels ya'll!