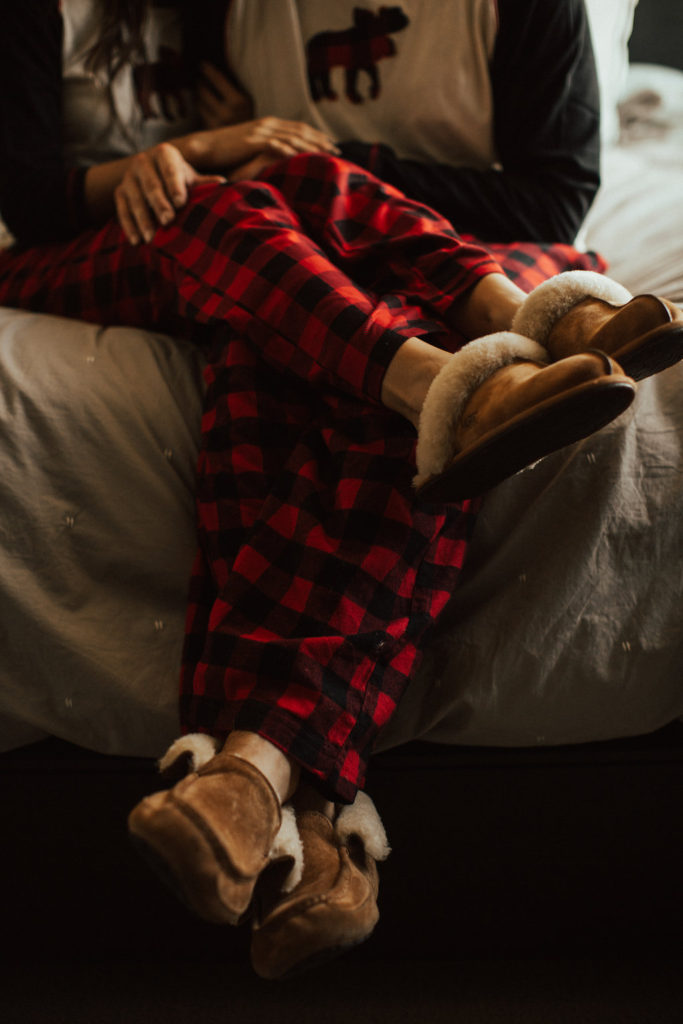 It's the most wonderful time of the year!
But really… it is. The reds, the greens, the smells, the sounds! Chris is a HUGE Christmas fan. Well lucky for him, he met his match! We have had the house decorated since the beginning of November. And I'm so glad, because I feel like it goes by so fast!
Chris and I have only been together about a year now, so our holidays traditions are just starting to form. So far, they consist of the same Christmas movies on repeat (I seriously mean repeat, like 6-10 times), decorating on Nov 1, buying a few new Christmas pieces each year, and matching holiday pajamas.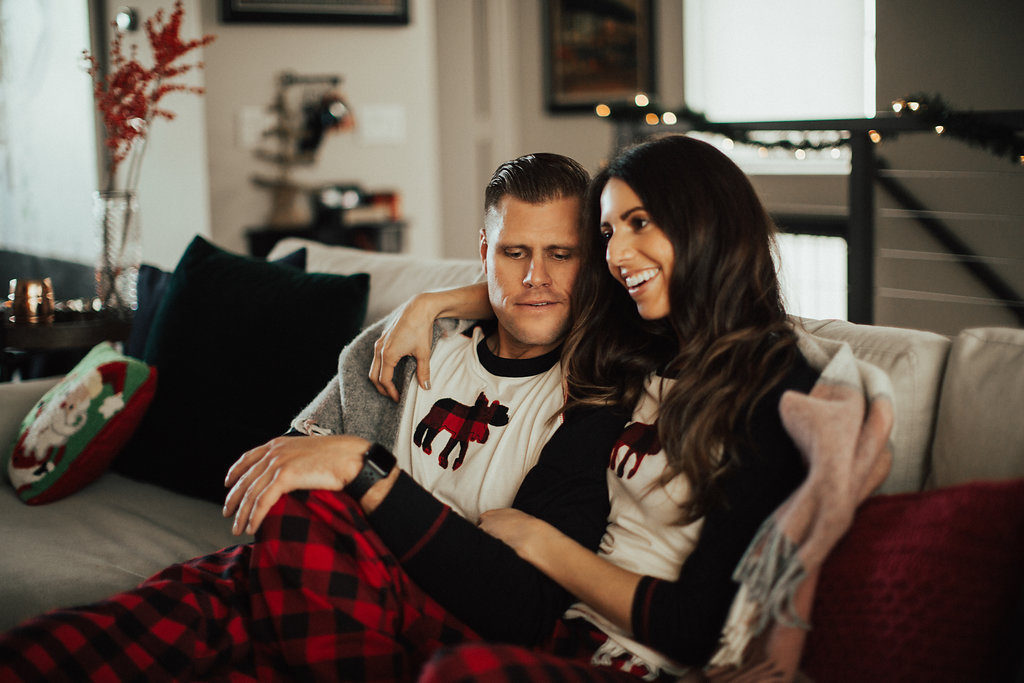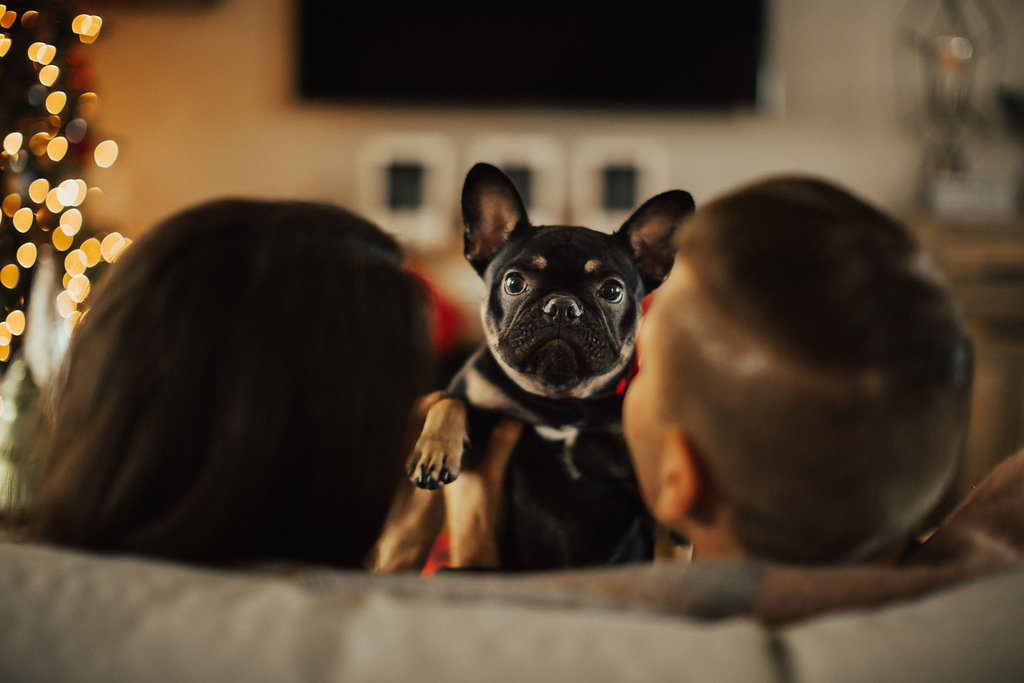 The stockings were hung by the entertainment center with cheer. And per the usual, someone is trying to snoop.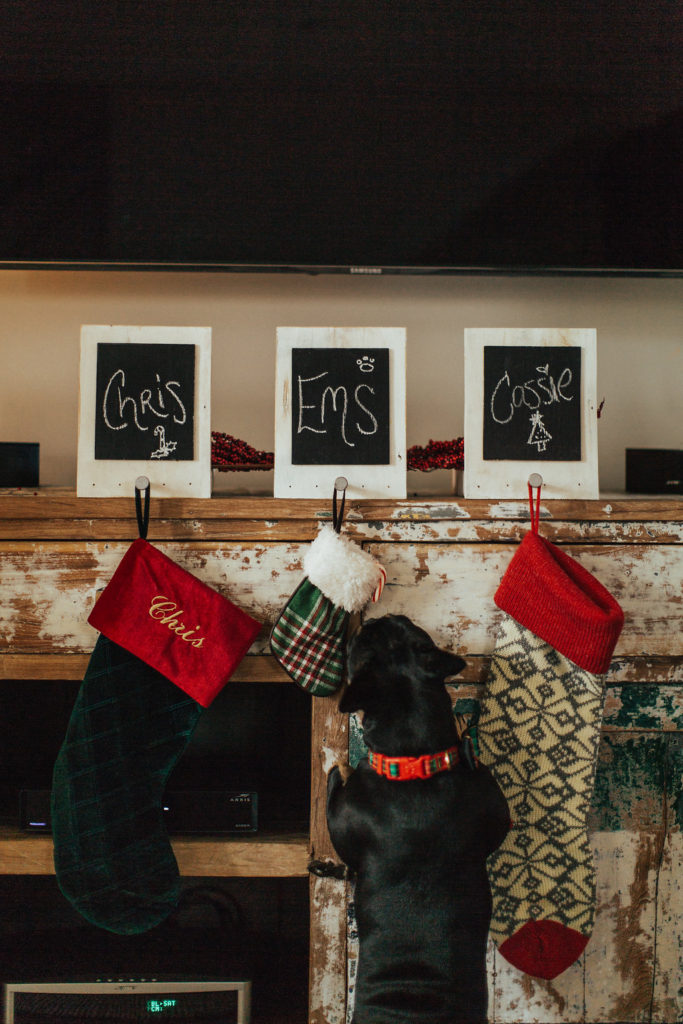 I have to have a little bit of Christmas, throughout each room! A fresh balsam candle/diffuser/room spray is A MUST. And you know my rule on candy/sweets. I like to have it out for my guests that visit. It definitely tests my will power. Many of our Christmas decorations that you see in these photos are from little boutiques, or Home Goods, of course.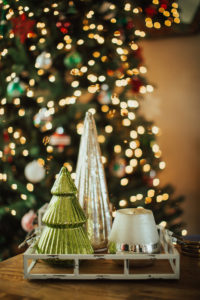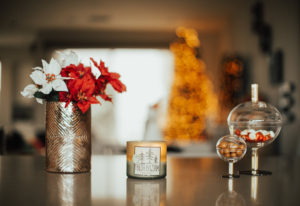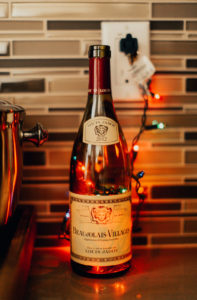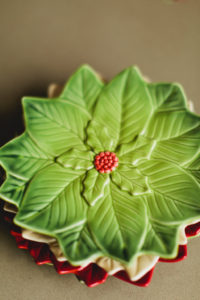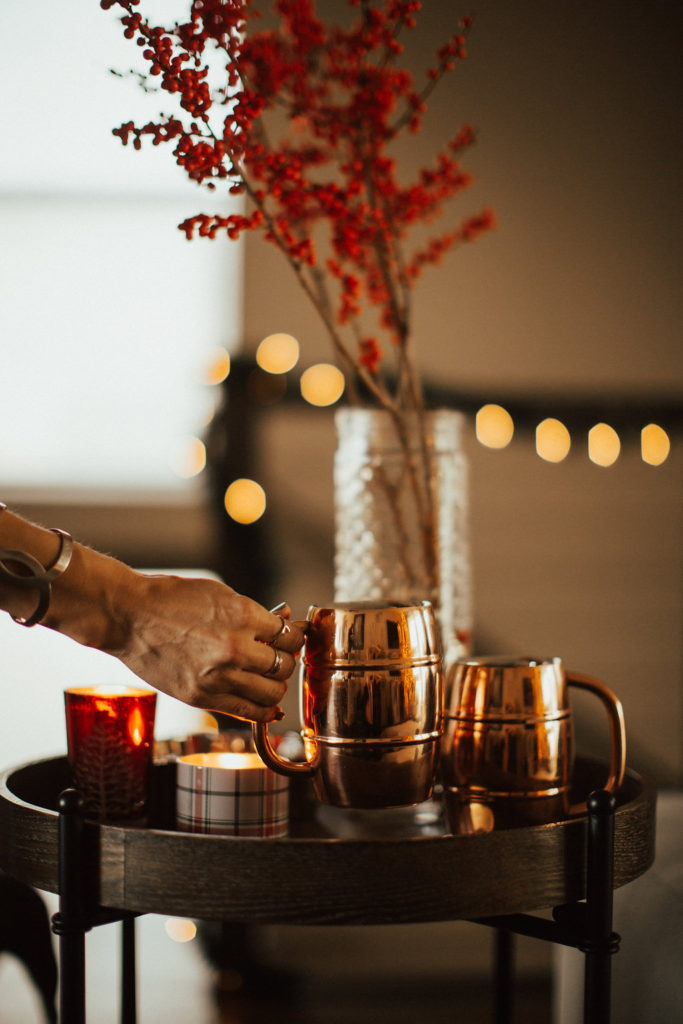 Chris and I are both huge fans of themes and holidays. That includes themed food and drinks. So, naturally… we had to set the bar up in holiday fashion.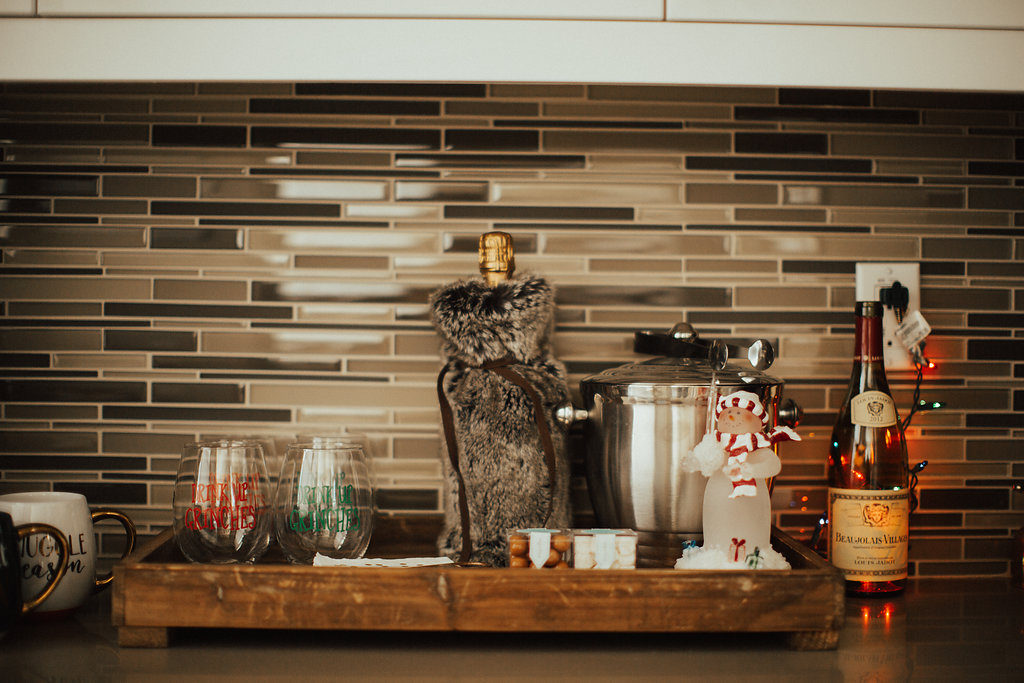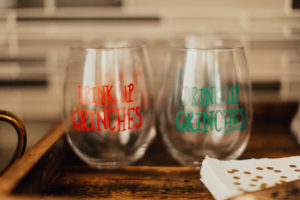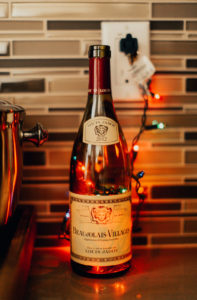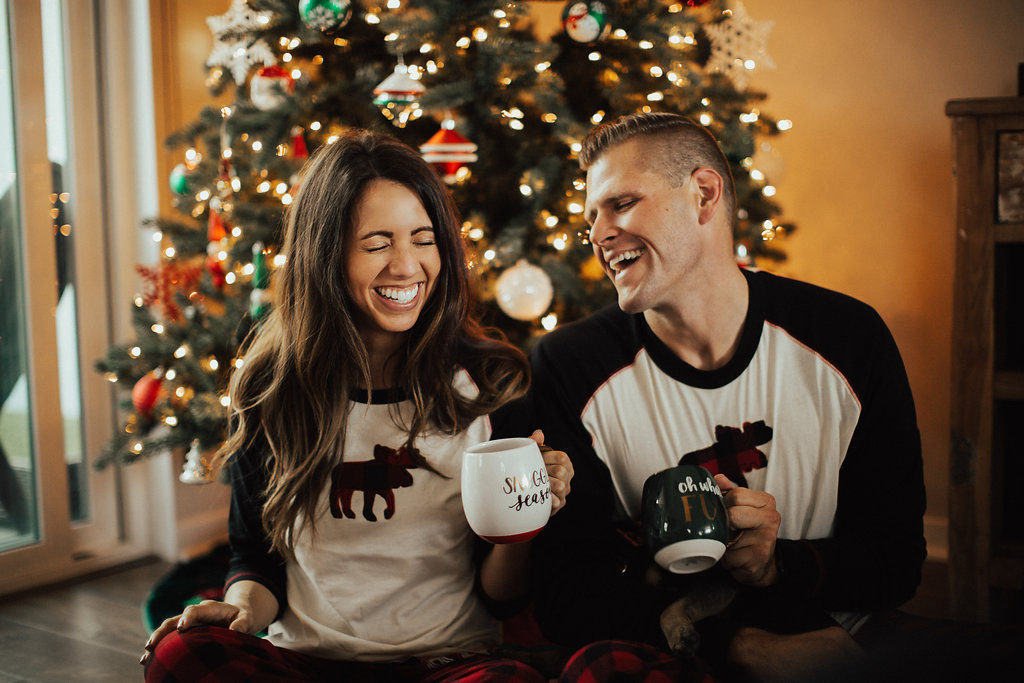 Honestly, the best part of Christmas is just being home with Chris and Ems on the couch, in front of the tree. Does anyone else feel like a Christmas tree provides the BEST ambient lighting ever?! I wish we could leave it up ALL year.
You all probably already know how obsessed I am with Hallmark Christmas movies. Well I pulled Chris into the Hallmark addiction. He literally suggests it every night we're on the couch! My reverse psychology worked! So it's tree, Hallmark, hot cocoa or tea, and Ems snuggles of course.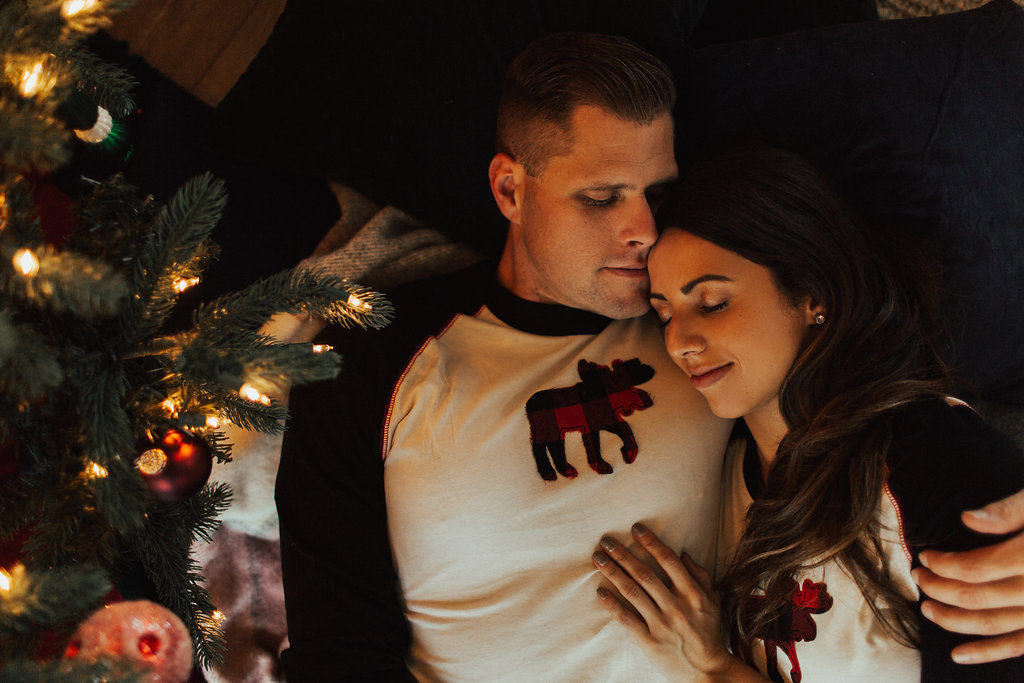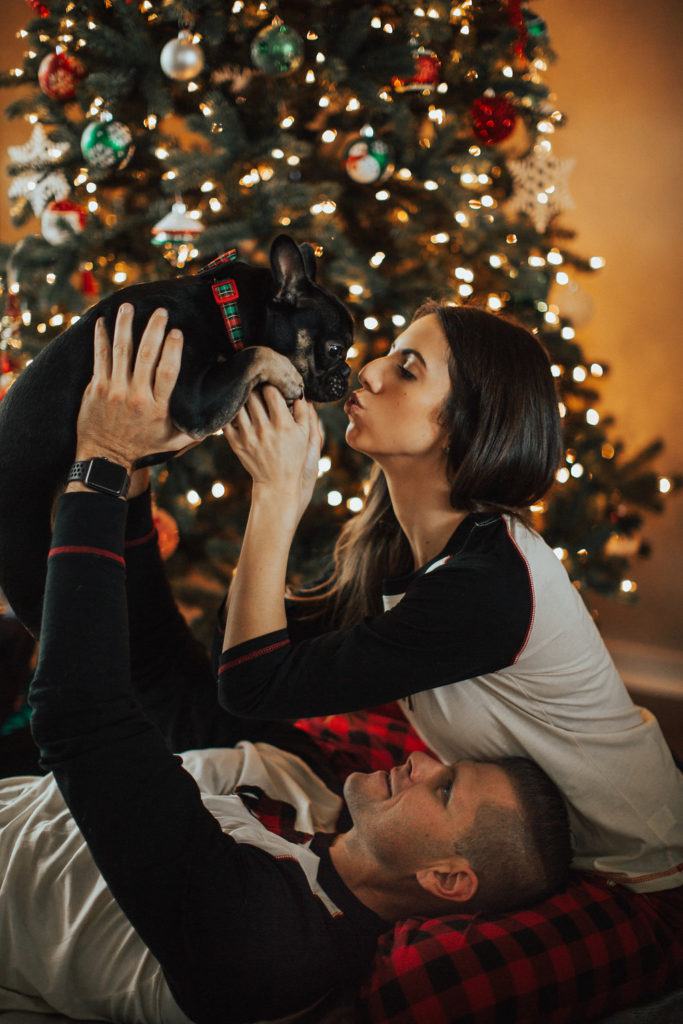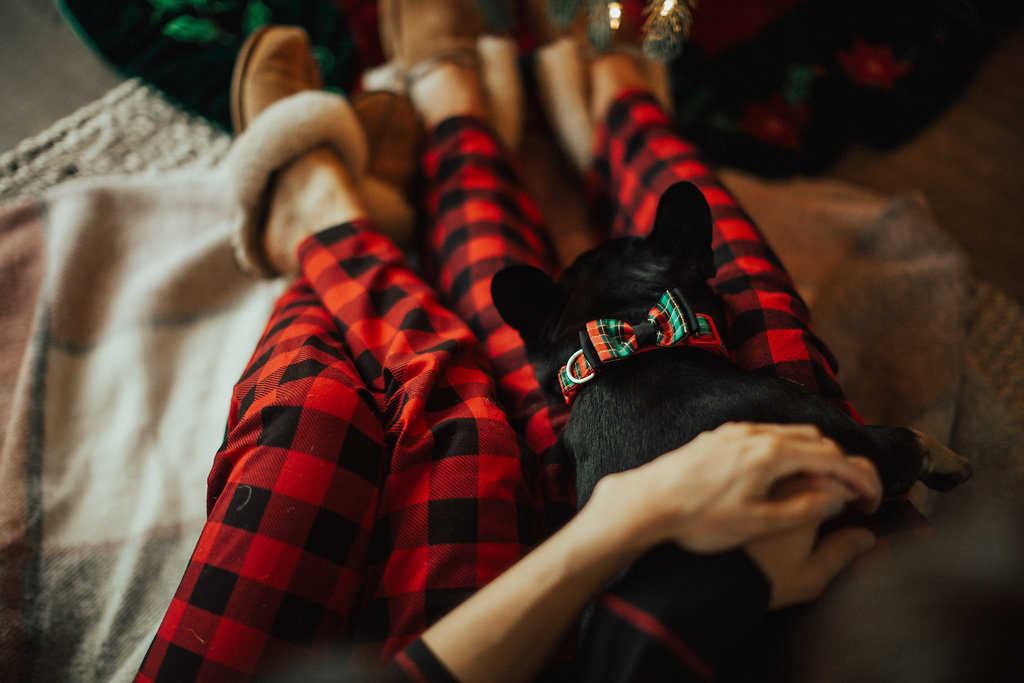 We had such a nice time decorating our tree together. It was actually our first time, since last year we were still newly dating. We both love a red and green look, and will probably stick with that annually. We added some of my personalized ornaments to the tree for an extra touch of unique. Let me tell you… I have about 20 doctor ornaments that someone (probably my mother) has gifted me over the years. Chris had no cheese fireman ornaments to add to the mix. I'm thinking I need to buy him some ornaments for Christmas, right?!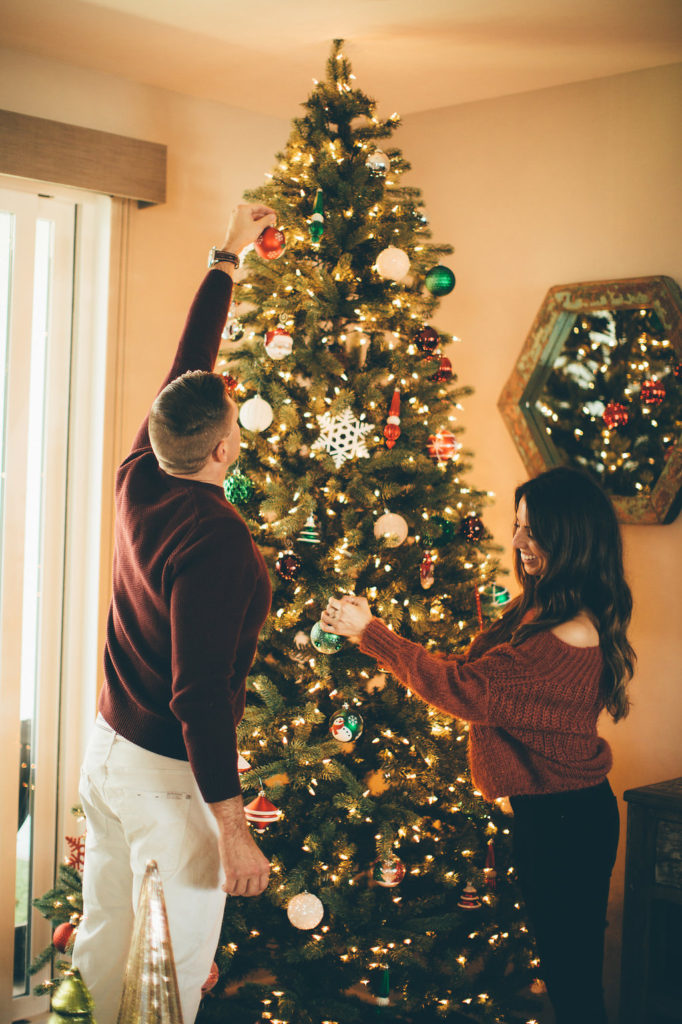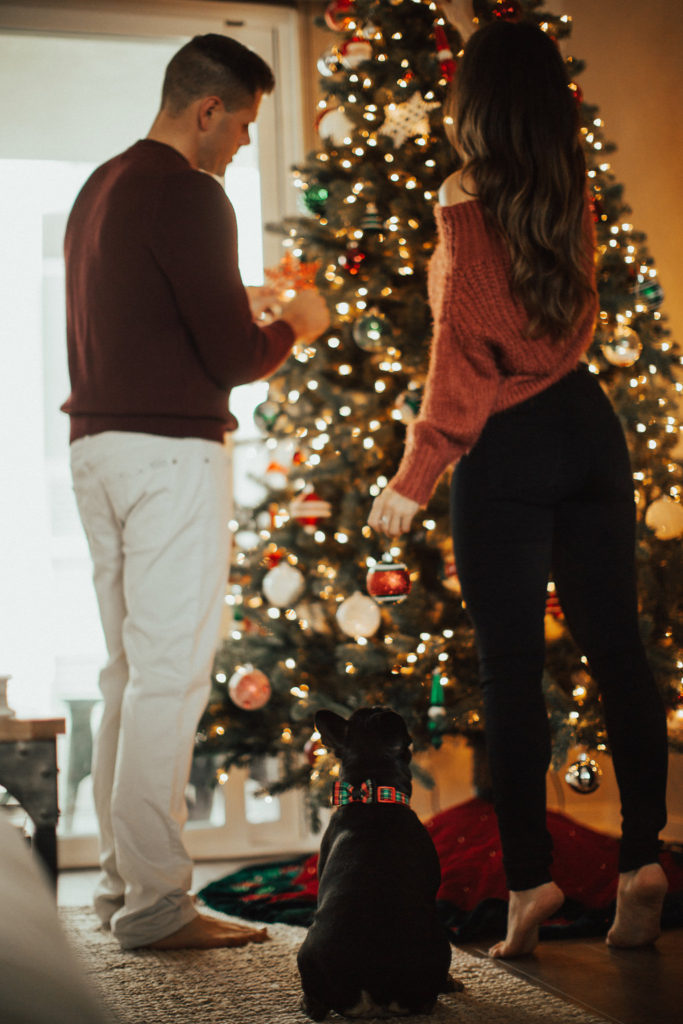 OF COURSE, Ems thought the ornaments were toys. So we spent a lot of our time trying to keep her from pulling down the entire tree. The decorating day wouldn't be complete without some shenanigans from our sassy frenchie. Don't mind the crazy eyes; that's our little gremlin!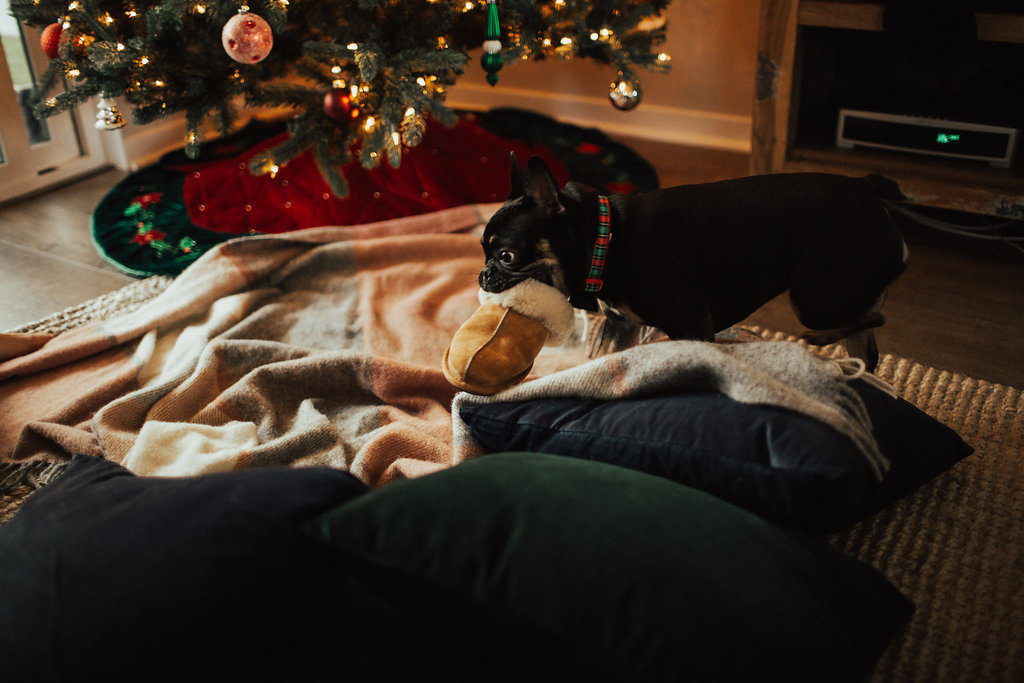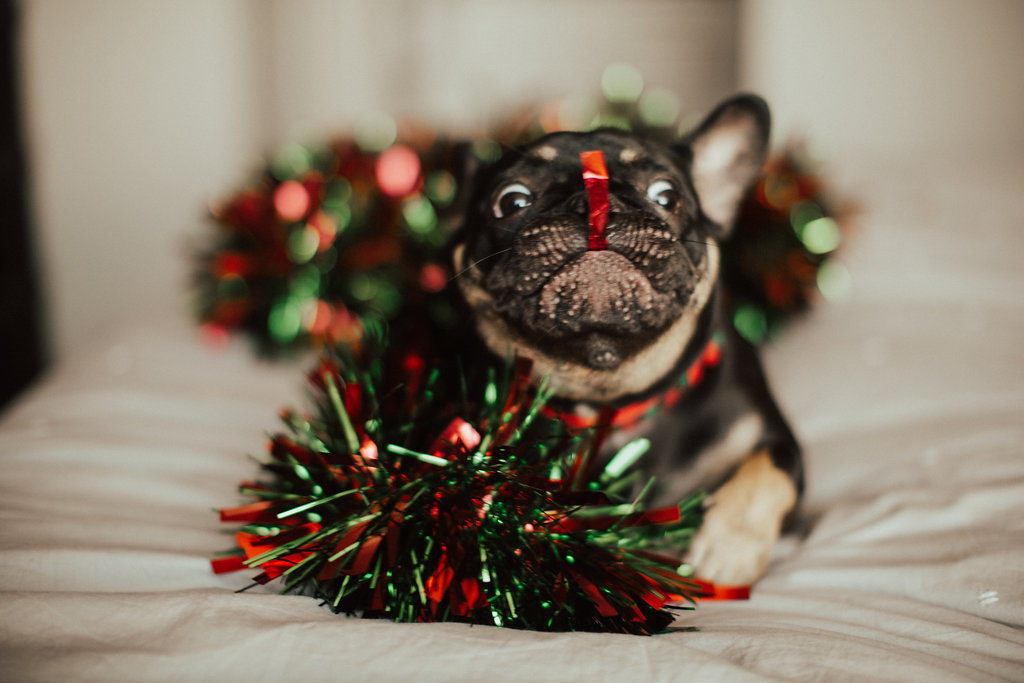 I used to sit and watch while my mom decorated the entire house, growing up. There was just something about watching our home transform into something magical! Now that I'm an adult, it's my turn. Honestly, I think the most fun part is decorating with Chris. There's always some faux pas, mishap, or funny moment turned into a memory… or a Christmas card perhaps.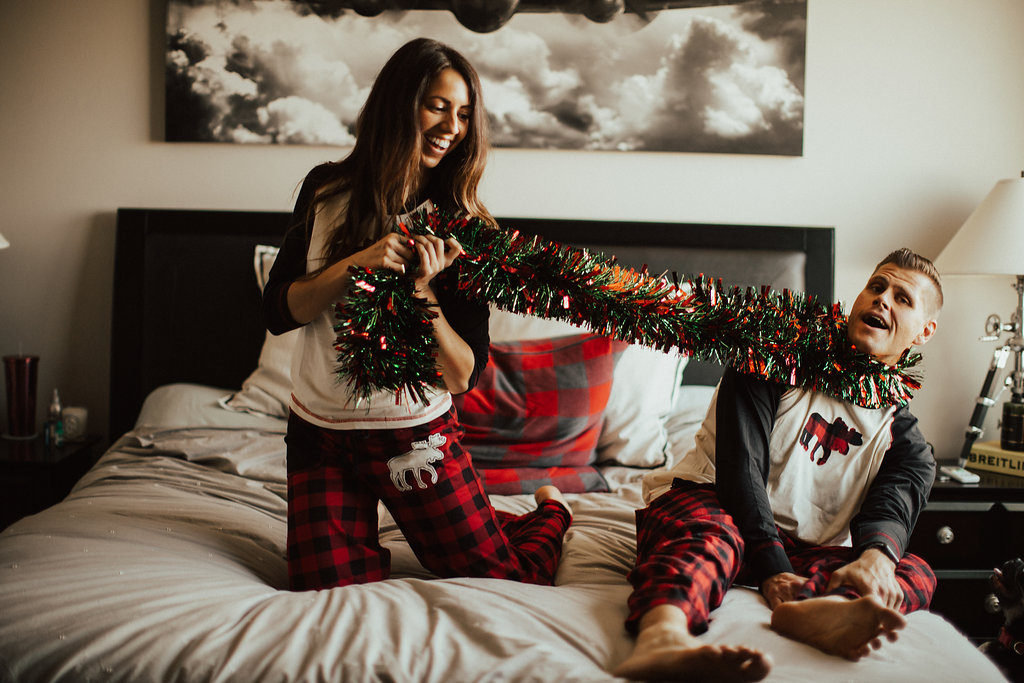 Chris and I have had less time together this holiday season, because the fires have been roaring, and affecting so many people in Southern California. The firefighters have been working a lot of overtime. I am so thankful to have such an honorable guy to call mine. We try to make every single moment count. And I am certainly thankful that he allowed this photo to be on our Christmas card… won't you pull my sleigh tonight?! 🙂
Happy Holidays ya'll! Stay safe and remember to smile. The holidays can be stressful and busy, but try to take a deep breath and be a little extra nice to others this season, if not all year round!
Shop the goods in this post below! Actual pajamas are from Lazy One. But similar ones are linked below.

Photos  by Abbi Cooley