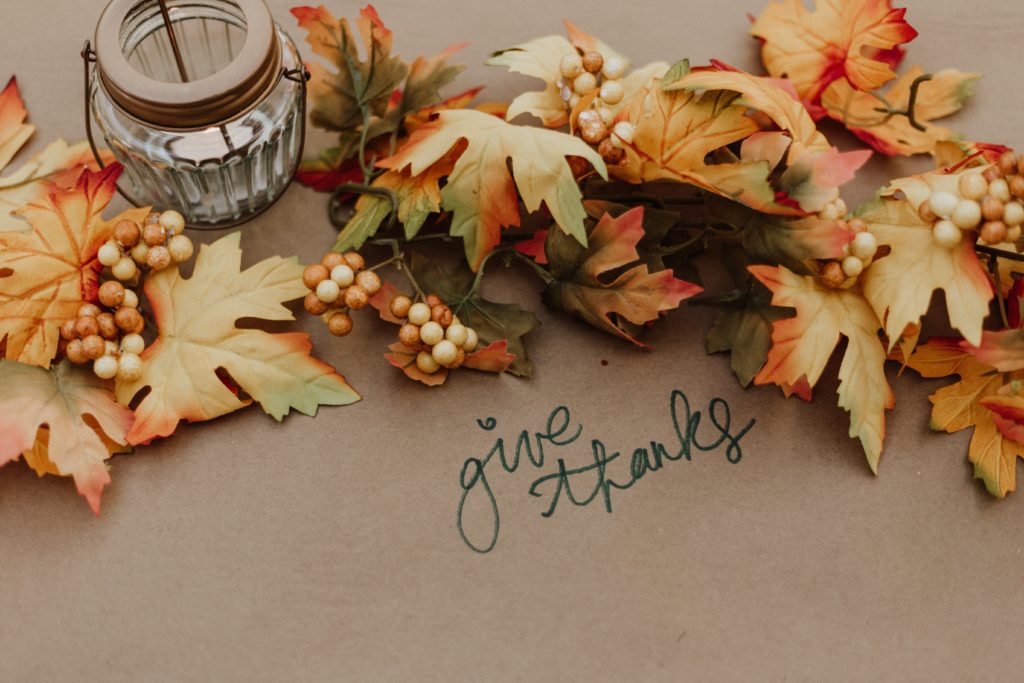 Get ready, get set! The Holiday season is upon us. If you do the math, November 28th – January 1st (or, arguably, November 26th until January 2nd) is over a month of holidays! While it's such a wonderful time, a time to give thanks, be with family, reconnect with friends, and enjoy a good meal or two (or seven), it can also be a really overwhelming time for a lot of people.
I'm so excited this November because we're traveling back to Michigan the home I grew up in, for the first time in over 2 years to spend Thanksgiving with my family! I can't wait to see everyone, visit with old friends, and enjoy the slightly chilly weather! Holidays in 87 degree heat is still so weird to me!
As excited as I am, this is definitely going to be a change of pace from my regular routine. Maybe you're experiencing the same thing, or maybe you're gearing up for a busy season of working long hours while balancing holiday festivities. Below, I'm going to lay out some advice as we head into the holiday season so that you can feel confident and not overstretched throughout!
If You're Traveling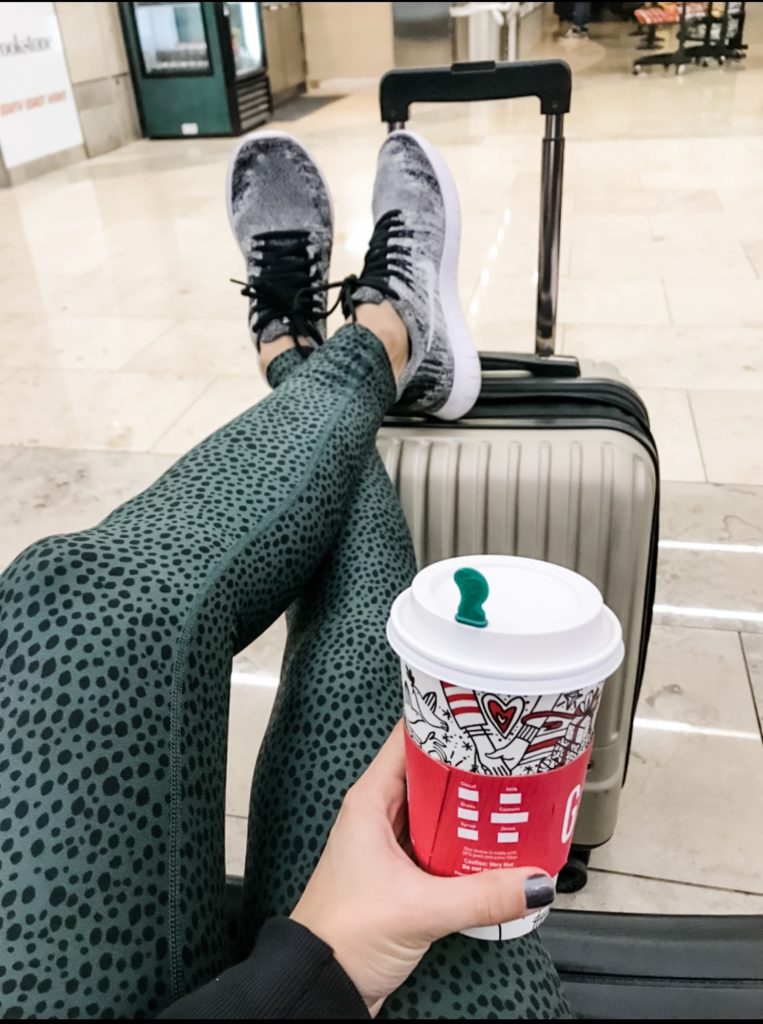 Whether you're going home or traveling with your partner or friends, it's essential to try and stick to your routine. Enjoy those daily tasks that are part of your routine at home, it will help keep you sane! If you've gotten into the habit of morning meditation or getting a half-hour of movement every day, make sure you find the pockets of time to do that. Also, stay hydrated by drinking lots of water and bringing a good moisturizer with you! This is so important, especially if you're traveling to colder climates. 
Be sure to give yourself the grace to indulge and relax! Enjoy that glass of wine or charcuterie night with your friends. You'll probably regret it more if you don't. There is no amount of food that can't be undone with a good sweaty workout, and your body won't REALLY change after 1 or 2 big meals. This season I'm going to practice letting go of expectations that I might have previously had in regards to food, working out, or even gift giving! That's where the holiday magic begins to fade; when we're so consumed by expectations that we put on ourselves or others! Go easy on yourself and focus on spending time with loved ones!
Check out some of my favorite holiday travel must haves!

If You're Working
If you have a packed work schedule as we roll out of 2019 I hope you have opportunities to relax and enjoy holiday dinners and events around your schedule. Try to dial it back at work if you can and join friends for a holiday cocktail during a weeknight out. If you're not getting any time off this time of year, then be sure to savor your weekends whatever that looks like for you! If you're a work hard play hard kind of gal I'm imagining you all dolled up attending weekend parties, if you're a low key hermit then Christmas movies and baking cookies it is!
The goal is to come out on the other side of the holidays READY for 2020 so do what you need to do to work around your work schedule and prioritize yourself in order to reset.  
Another note for the busy working bees this season, get that Christmas shopping done early! Use Black Friday sales and the magic of online shopping to really crush your list ahead of time! There's no way that you'll be wanting to spend your weeknights in a busy mall after work, so get this done ASAP sister!
If You're Hosting Family Dinner
If you've decided to take on the task of having your family over this year, then kudos to you! I love entertaining, and I think this is such a great way to see everyone! Plus, you get to crash in your own bed when the night is done – a bonus!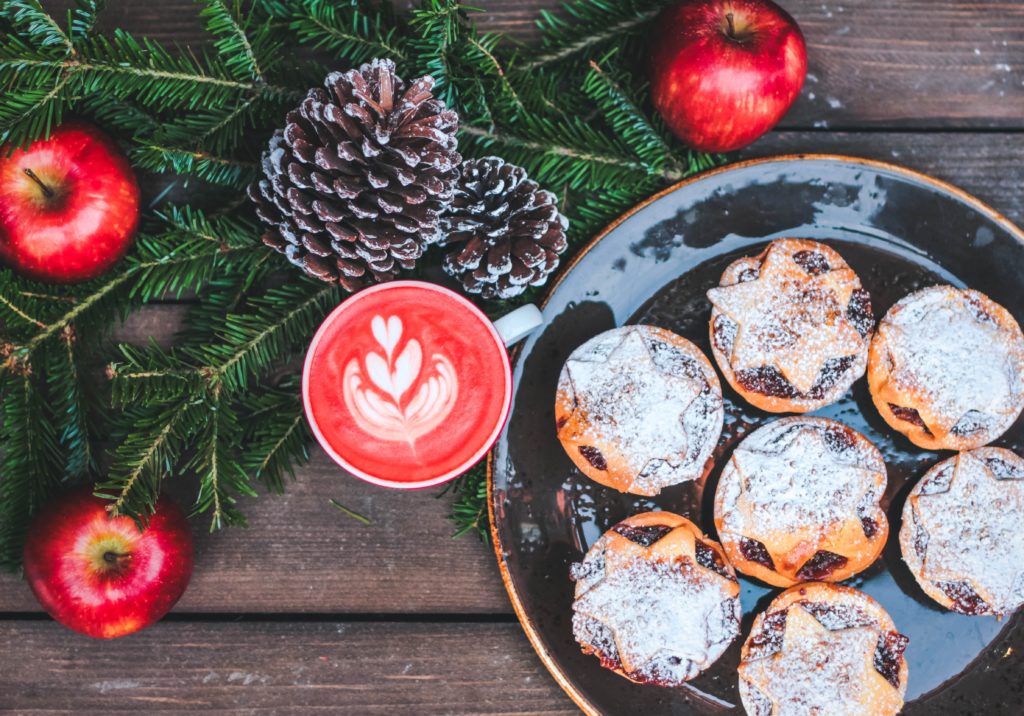 When you're hosting family, do you best to drop the stress. Feel free to honor the traditions passed on to you, but put your own spin on things and maybe even start your own traditions. Be sure you plan ahead for the holiday meal, I think that's one of the hardest parts! Put the more you plan the more prepared you'll be. Keep in mind how long dishes have to cook for and how long other items will take to prep! Make a grocery list, check it twice (..gunna find out who's naught or ni….) and review your recipes, this will ensure that your dinner party goes down smooth as eggnog! 
Secondly, don't be afraid to ask for help, especially if this is your first time hosting a large crowd. Trust me, people love to contribute! Make your meal potluck-style and ask your guests if they can bring a dish or even a bottle of wine to share. Sometimes I ask people to bring an appetizer so we can have a little snack while we wait for the main course! It's so fun and brings everyone together, and you won't be alone in the kitchen prepping! Add some fun and entertainment to your evening by encouraging your guests to bring a small gift! You can do a simple $5-$10 limit and play the White Elephant Gift exchange! 
If You're Already Getting Holiday Anxiety 
No matter how much you prepare the Holidays can be a stressful and even unenjoyable time. But you'll get through it just like you did last year. Ultimately we just need to remember what Thanksgiving and Christmas and New Year is all about; gratitude, love, connection, and renewal! If you find yourself on the other end of the spectrum from these emotions dial it back and please do something for YOU!
Overall, be sure to keep yourself happy and healthy during this time of the year. Trust me, I know it's so much easier said than done. You want to start 2020 off strong (the roaring 20s! I'm so ready!), and you shouldn't end the year overwhelmed, overworked, and stressed out. Remember, the holidays are a time for loved ones, and they want you to shine as well! 
Drop a comment below and tell me how you're spending this holiday season!