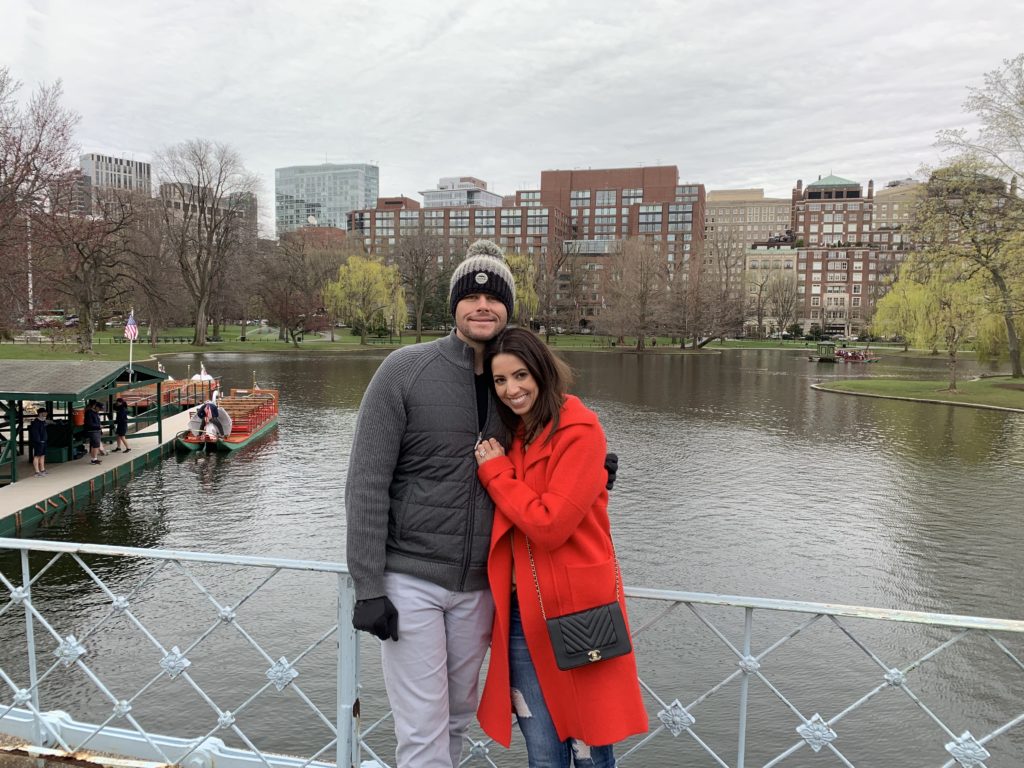 Boston has become a place of many memories for Chris and I. He started traveling to Boston annually, years ago, before we even met. His mom had family there, years back, so they have a strong connection to the city and every sports team that it holds. It has now become a sweet tradition of our own, and hopefully one we can enjoy with our future kids. 
Boston is such a charming city, and I'm excited to share all of our favorite spots from this years' trip! 
Where we stayed
In years past, we stayed at the Lenox Hotel, which I really liked until we had a less than positive experience with their customer service last year. We had always dreamed of staying at the legendary Fairmont Copley Plaza, so this year we made it happen! 
The hotel is simply beautiful and filled with history. They even have their own hotel dog, Carly the black lab, who greets guests with her sweet face. My favorite part of the hotel is the long hallway, also known as Peacock Alley, where the lighting is gorgeous and any Instagrammer meets their best photo dreams. This hallway, since 1920, is named after the debutantes of Boston that used to saunter down the hallway wearing their finest designer clothing, to attend various events and balls at the hotel.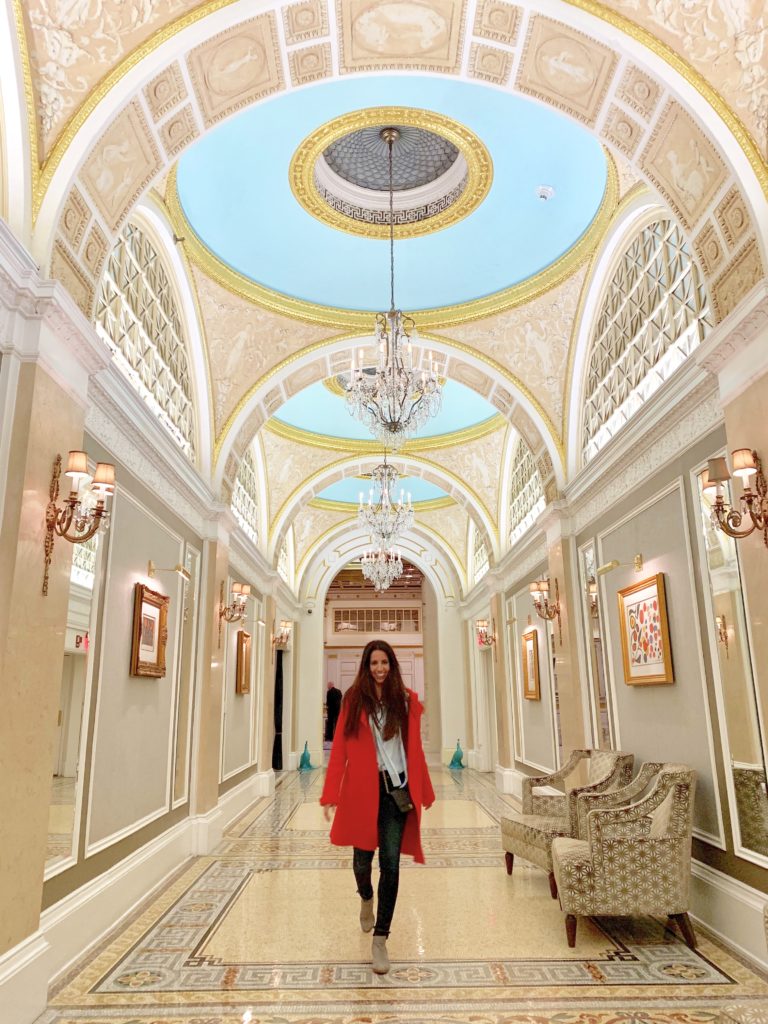 We had a great experience here. The robes are comfortable (A MUST for vacation life), and the room service is excellent; plus they obliged us with items from the bar downstairs but off the menu (more on that later). The front desk employees are super friendly, and the rooftop gym offers some very gorgeous views of the city.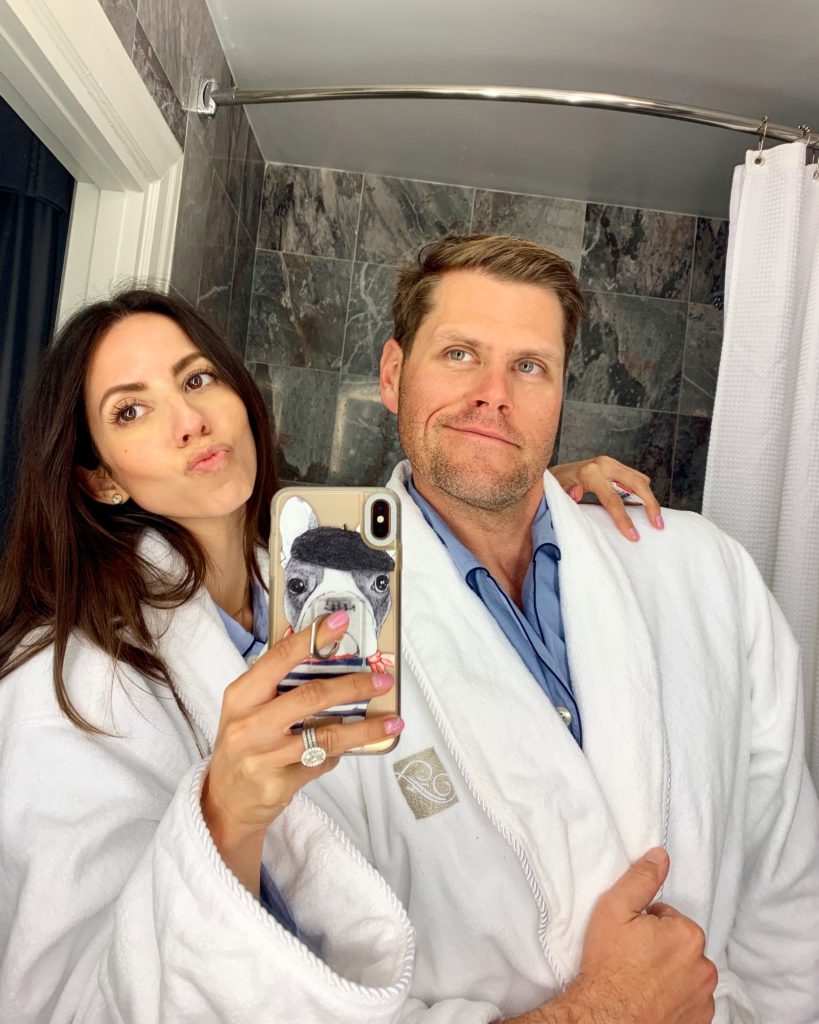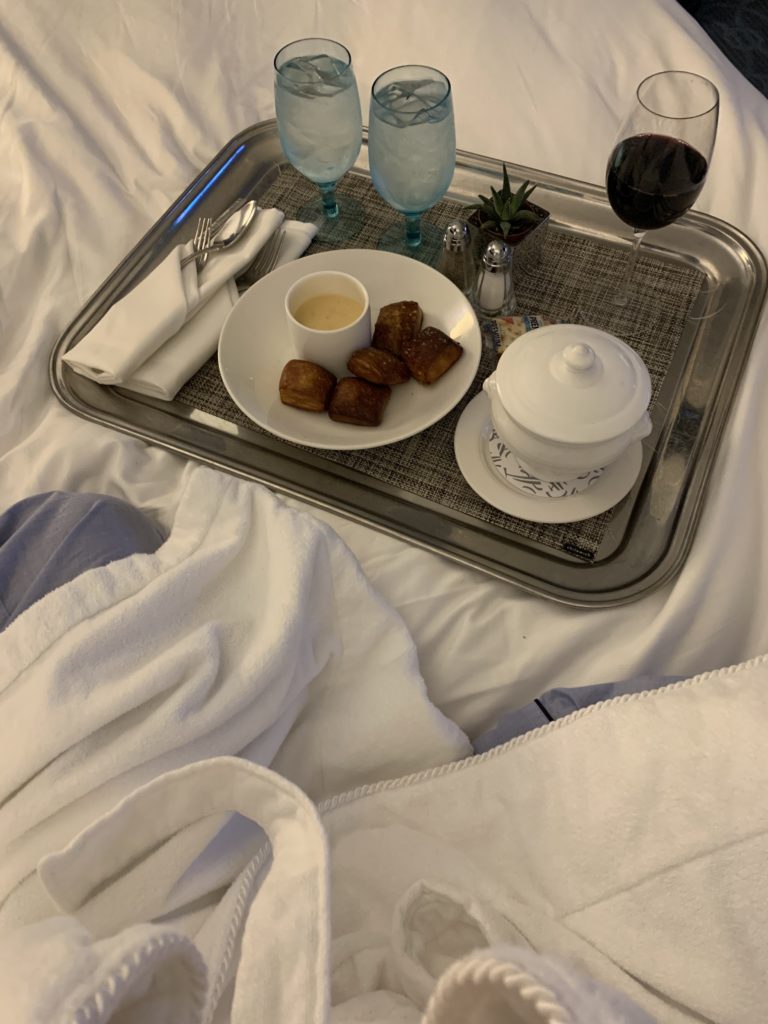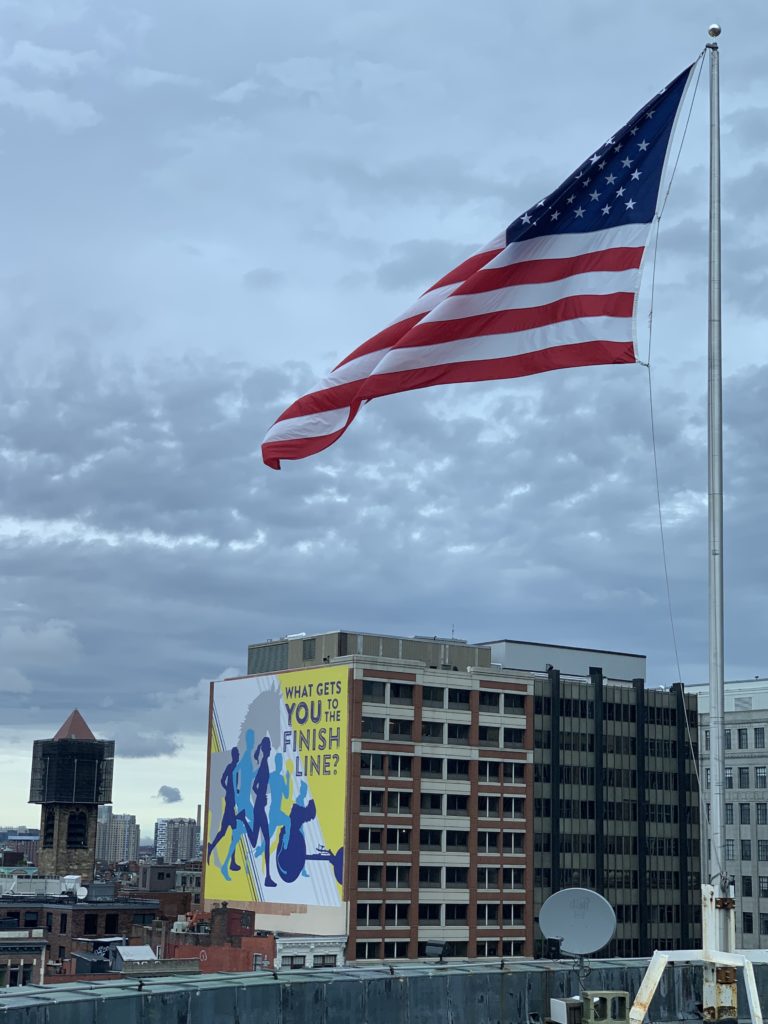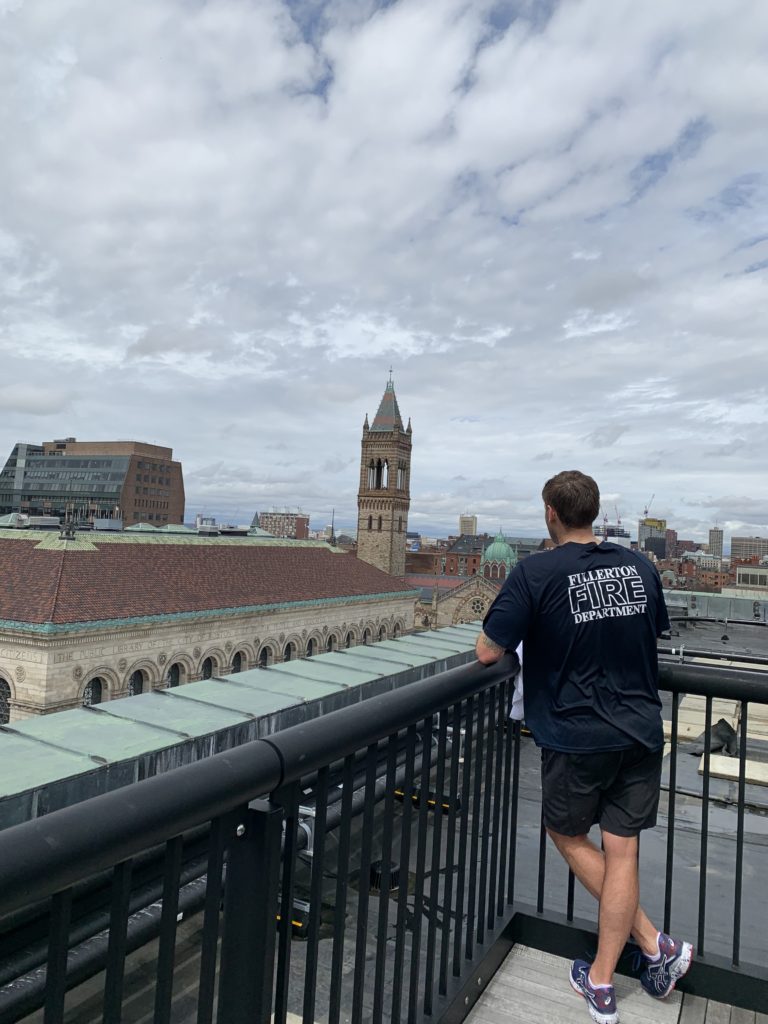 The Fairmont also houses one of my favorite bars, Oak Bar. The bar is made of copper and has a rustic yet classy feel. Their menu has a little bit of everything, but the pretzels and cheese are a MUST. We probably had a total of 5 orders over the course of our stay in Boston (including the order we requested for room service). Even if you don't stay at the Fairmont, add this bar to your list and you'll feel super fancy! 
What we did 
Lucky for us, we were in town during the infamous Boston marathon. It was such a cool event to experience. Chris is a big runner, so he really enjoyed seeing the patriotism and hearing the stories that everyone had to share, for why they were running. The bartenders and locals in Boston had their own stories about the bombing and previous marathons, so it was cool to experience a little piece of Boston history.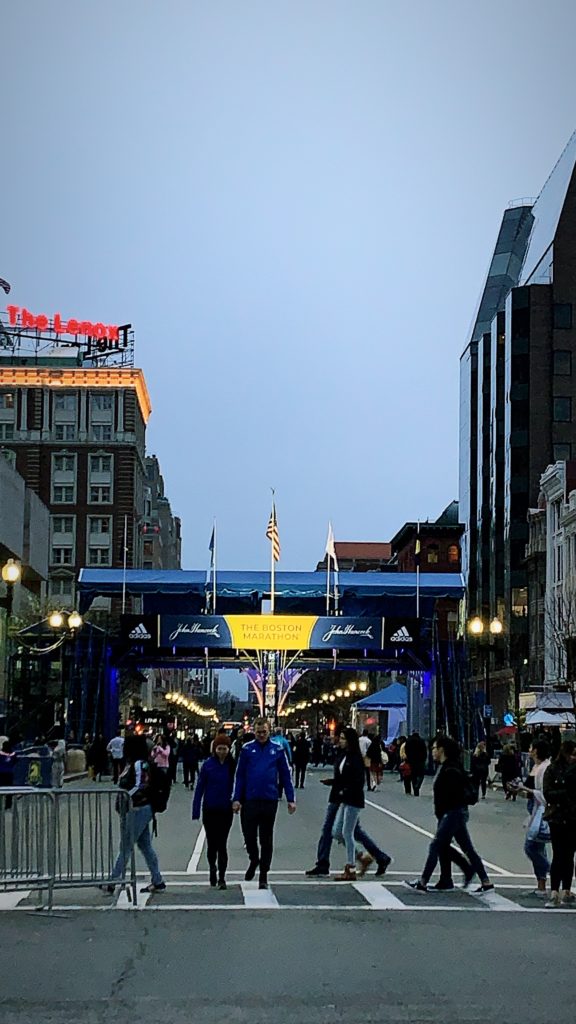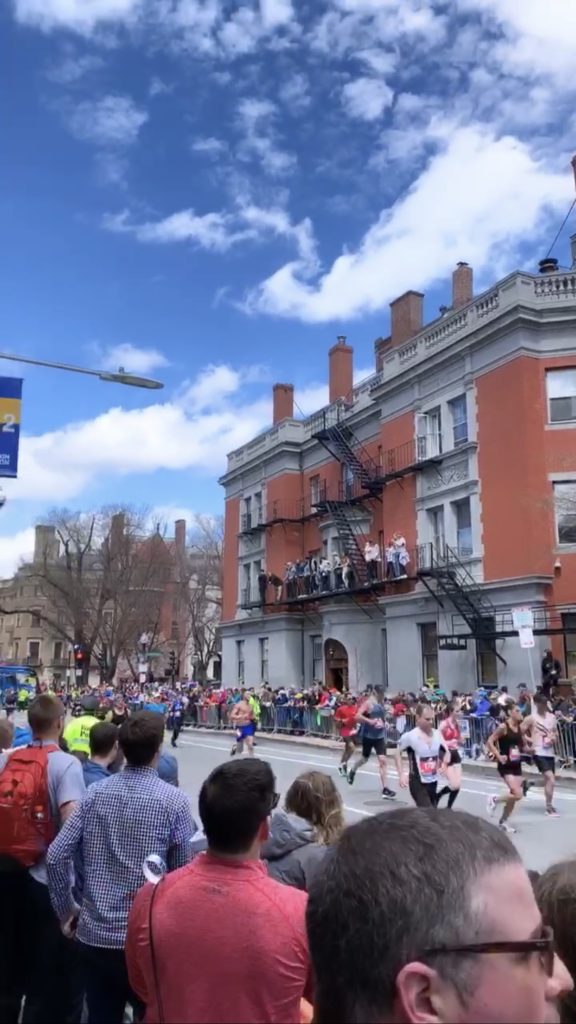 Chris has done pretty much everything in Boston, including many of the tours, so we kept this trip pretty low key in terms of tours or plans. One thing he had never done, however, was see the aquarium. Boston has one of the coolest aquariums I have experienced, whose layout allows everyone to see everything without being crowded or trampled.
Bonus** You can even pet stingrays and baby sharks! You better believe that we pushed our way through the sea of children to get our hands on that sea life!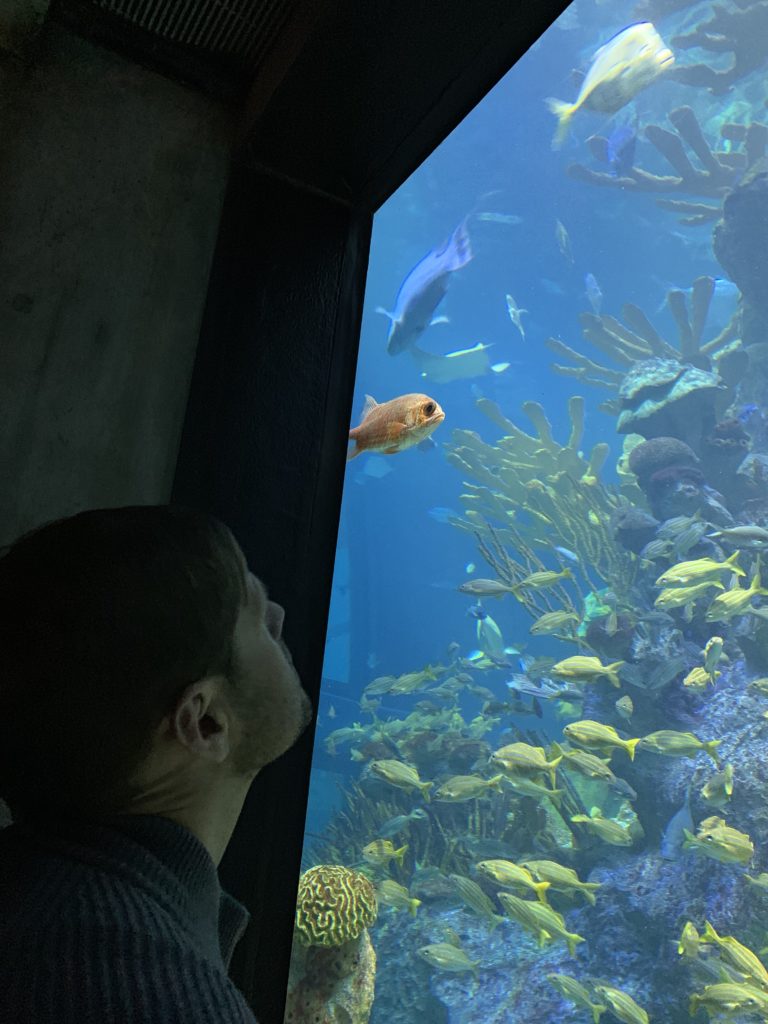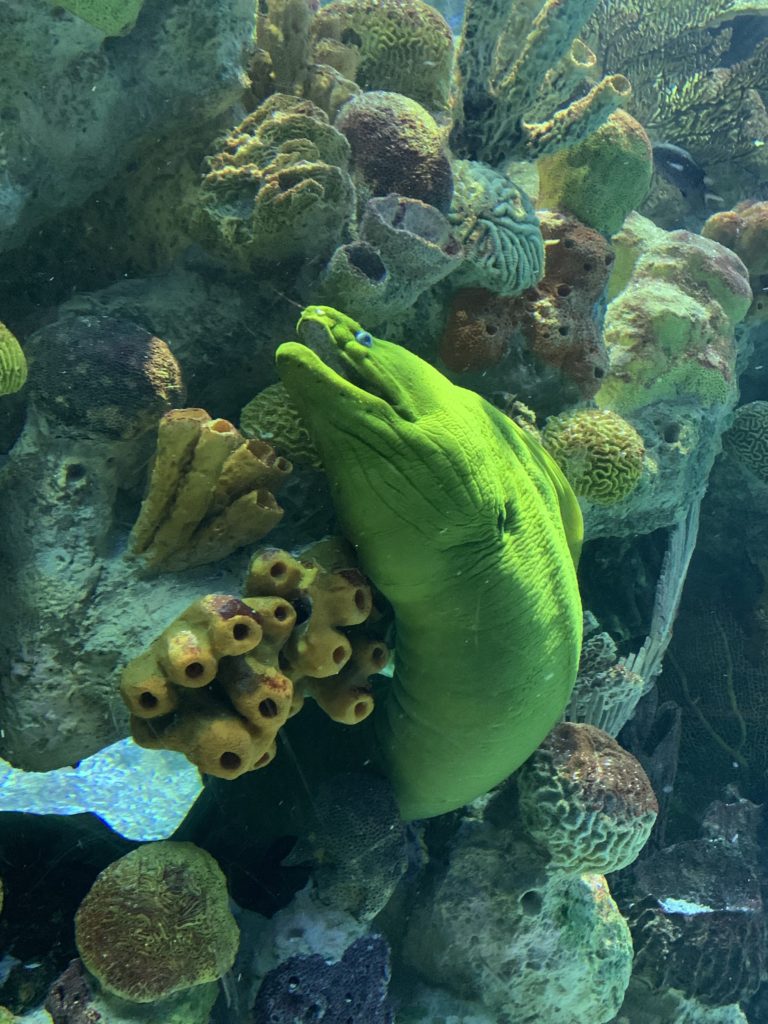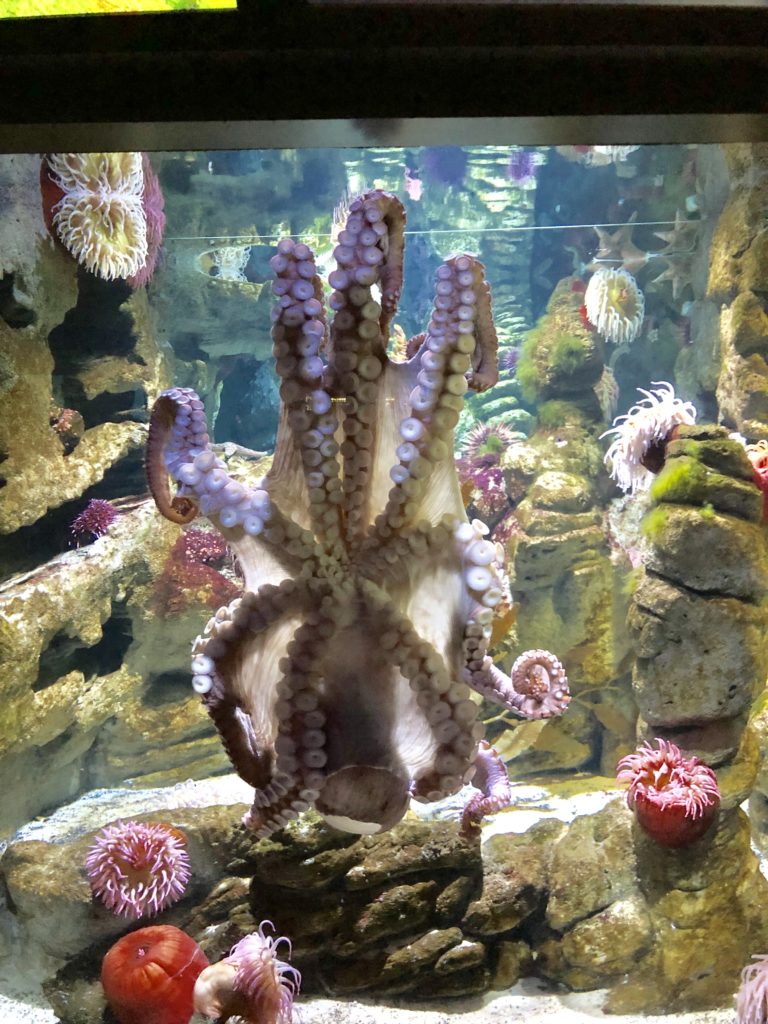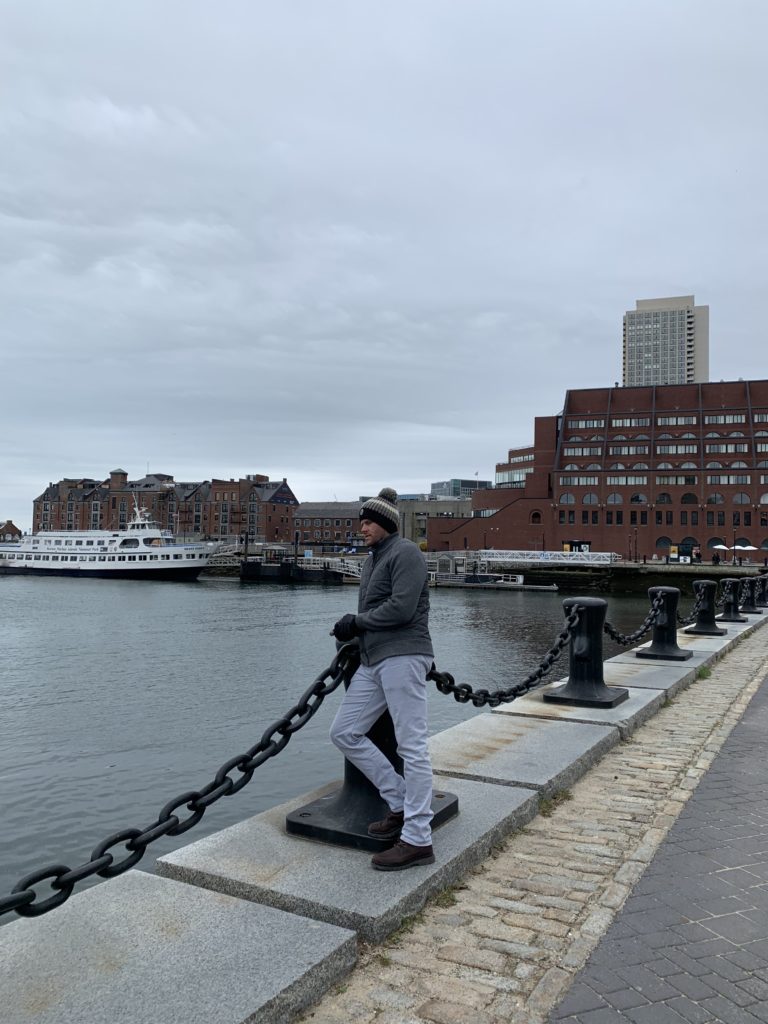 We spent a little bit of time walking through the Granary Burying Ground, where Sam Adams and Paul Revere, amongst many other historical figures, are buried. Seeing the super old, sinking grave sites that have been there for centuries, certainly puts the word history into perspective.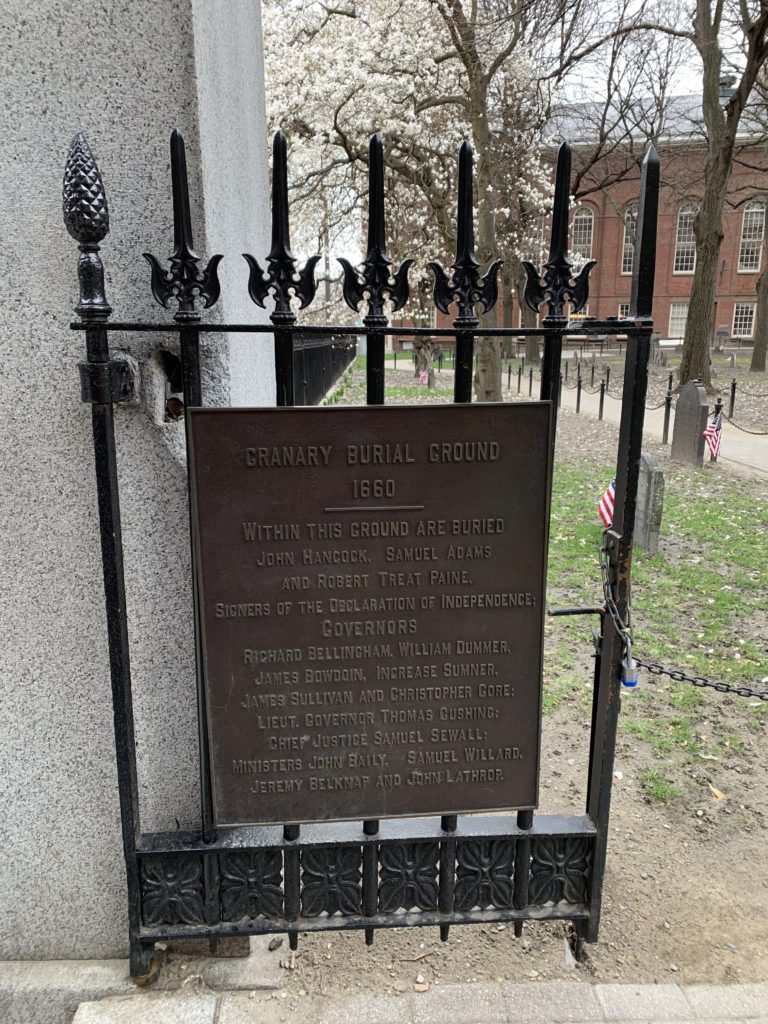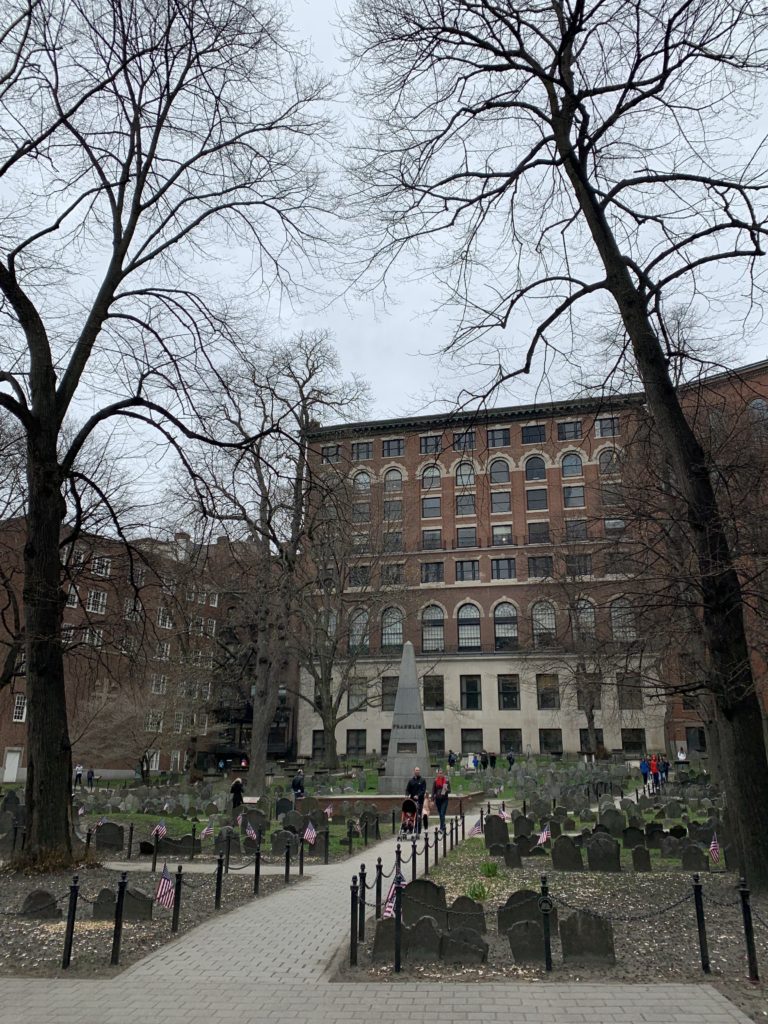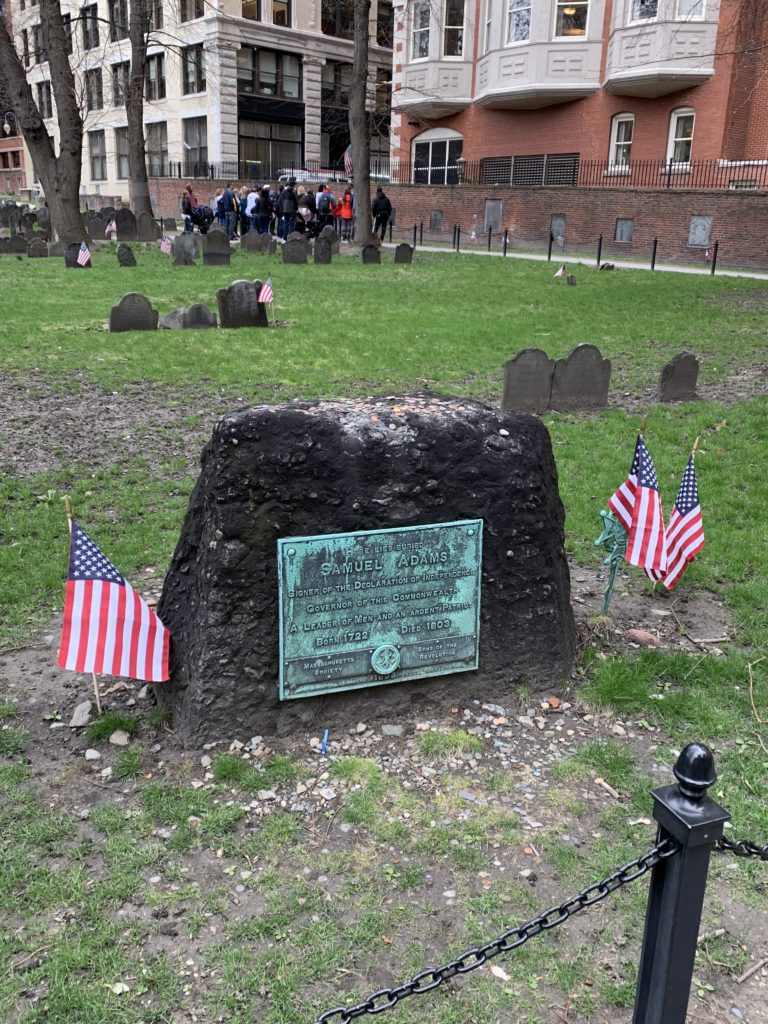 Walking through Boston Commons is always a tradition for us. It's such a simple activity yet so enjoyable. I love seeing the families of Boston with their children, running amongst the squirrels and ducks. I love seeing the brownstone homes on the edge of the park. Can't say I wouldn't snag one of those if I had the opportunity!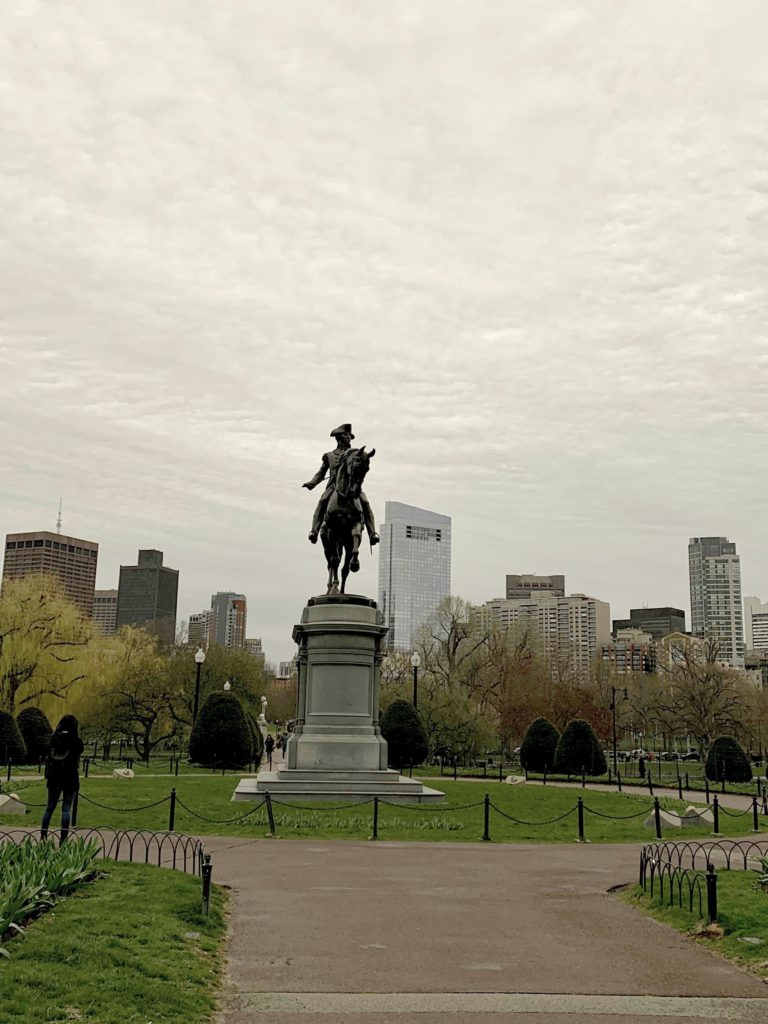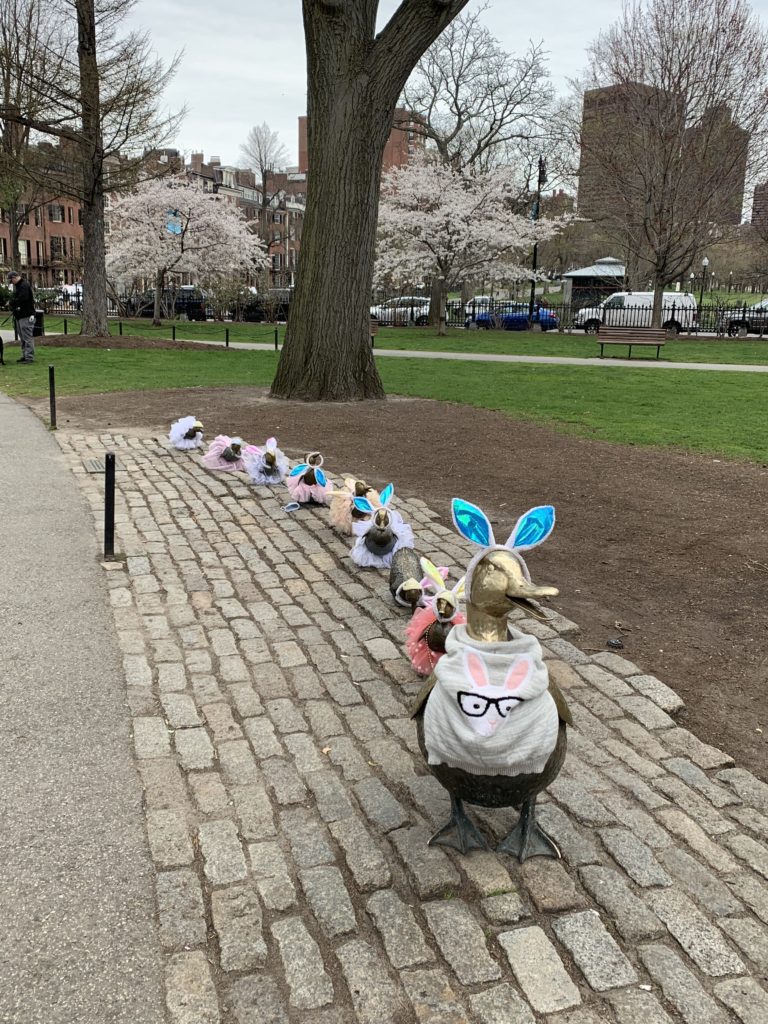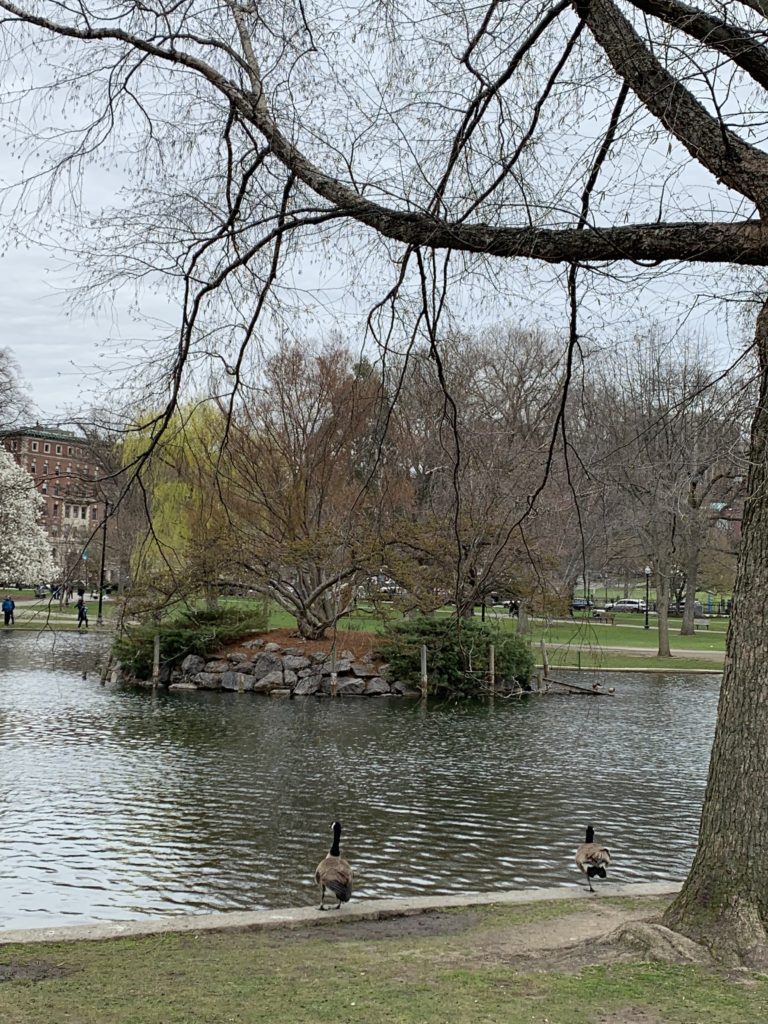 We always walk Newbury Street on our way to the Commons, so that we can be lured into the amazing designer stores along the way. One thing you might not know about Chris and I, is that we both have a love for retail therapy. Once we get going… watch out! Chris snagged his first leather jacket on this trip, from All Saints. I had to nudge him a little bit… we'll see if he wears it, but it looks great! I also picked up a pair of sunglasses that I totally didn't need, from Burberry (always coerced by my husband).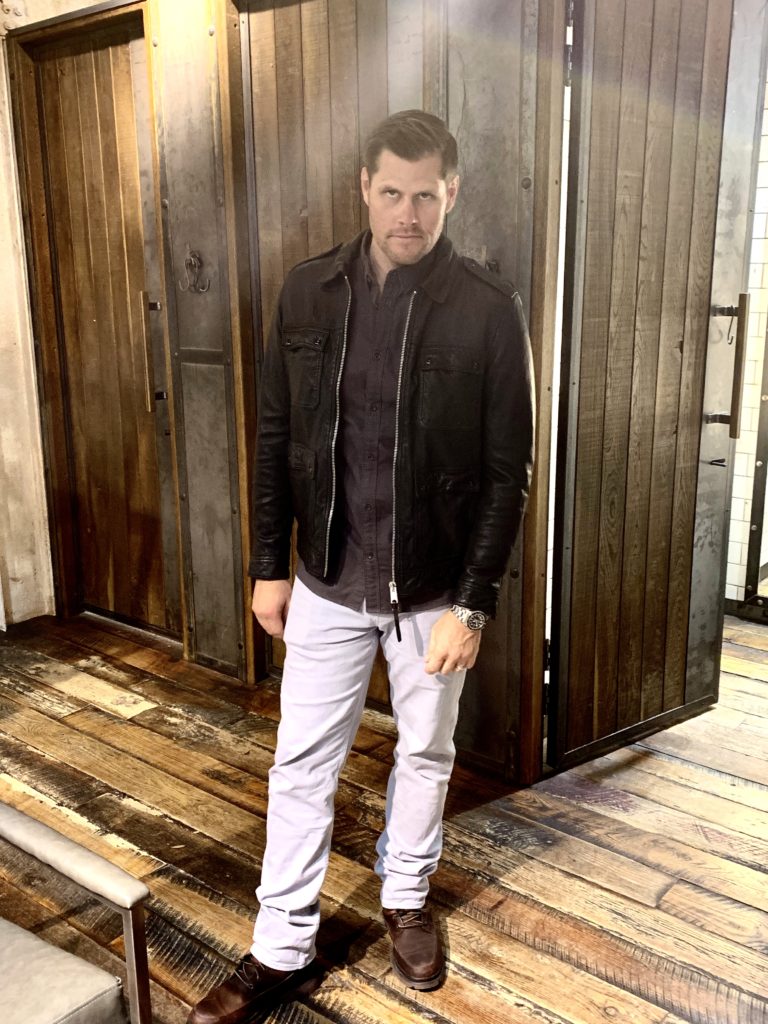 Where we ate 
On to the most important part of this blog… THE FOOD. 
Every year we find new gems in Boston, but we also have our staple favorites. Unfortunately, we can't make it to every single restaurant every single trip, although we certainly try! Let me be honest though… I'm still recovering from my poor eating habits in Boston (getting older sucks)! 
You heard about Oak Bar at the Fairmont Copley earlier. Don't miss it. 
Just down the street is Saltie Girl. What we didn't know, was that there is a list here and you have to sign up earlier in the day. You can't call, you must sign up in person. At least that's what we were told. We got super lucky and the bartender took pity on us and let us enjoy a hot lobster roll standing up. OMG. BOMB. It's a small, swanky, little spot that is worth the extra trouble of signing up on the list.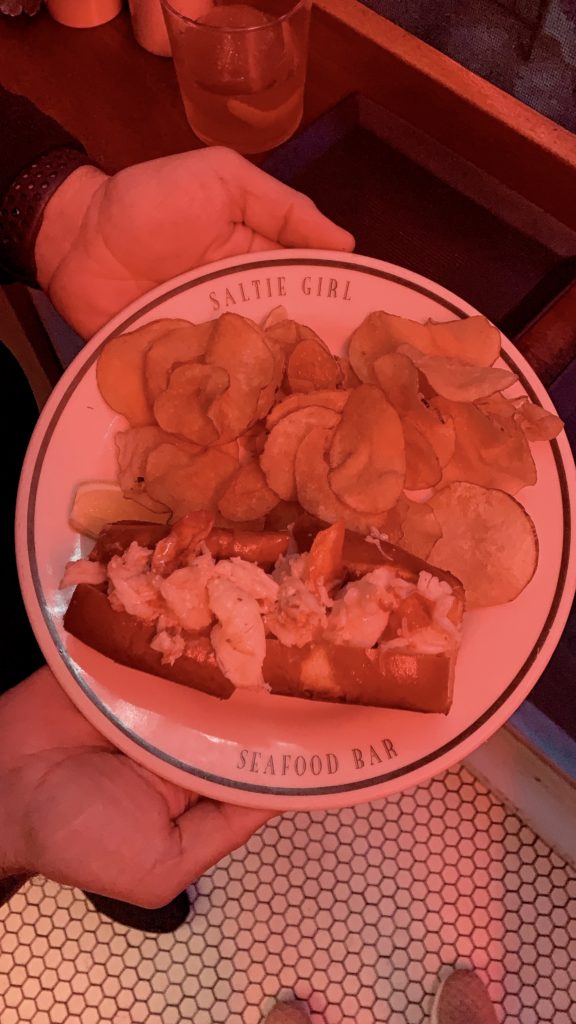 We headed to Stephanie's on Newbury on marathon day. It was such a fun scene. They have a ton of seating but also a really cool bar that was playing excellent music. It was a perfect place to hang out while the streets were packed with runners. I've heard the brunch is really good. We had lunch- a hot lobster roll and chips to share. They had a great drink selection and we will definitely go back.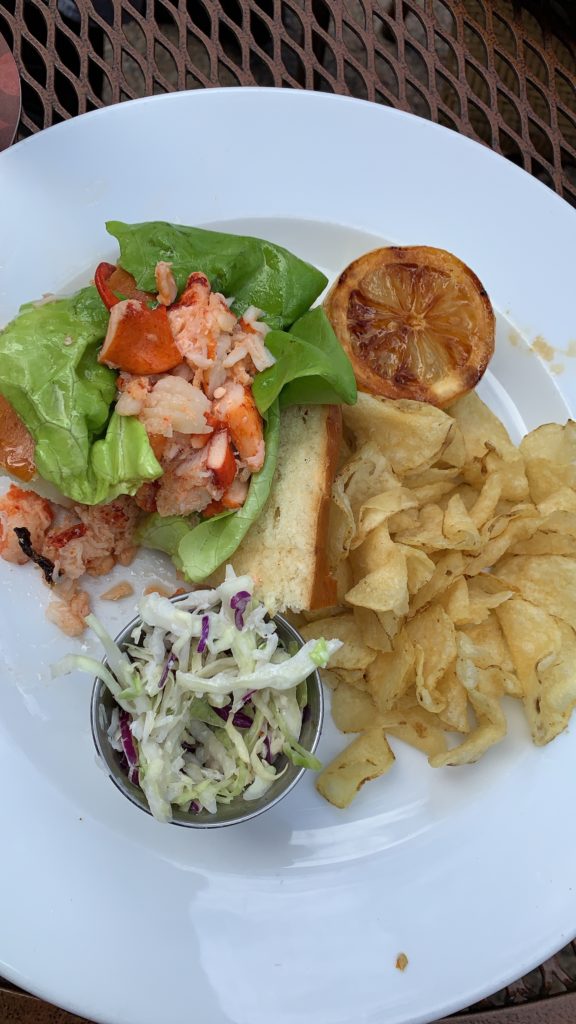 One of our favorite experiences in Boston is at Lolita's Cocina! Seriously, I can't say enough about this food. It is SO good. We usually order the queso and a quesadilla as appetizers, chicken, fish, and steak tacos for entree, AND the churros for dessert. Yah, we eat it up here. They also serve cotton candy on the house, after your meal.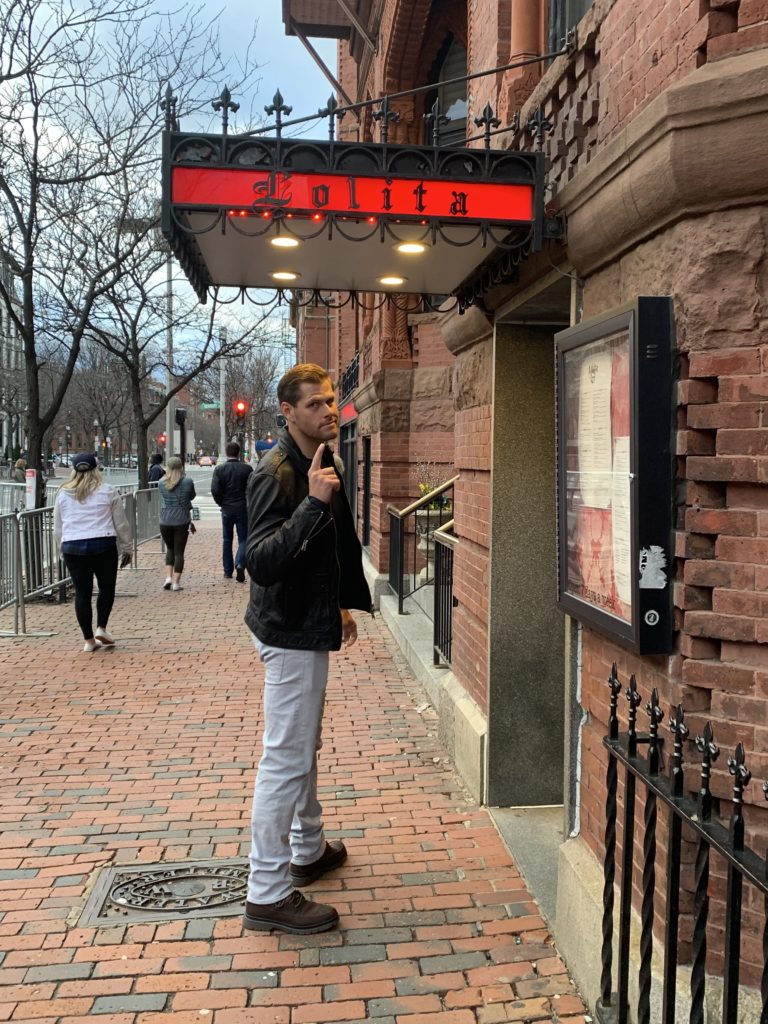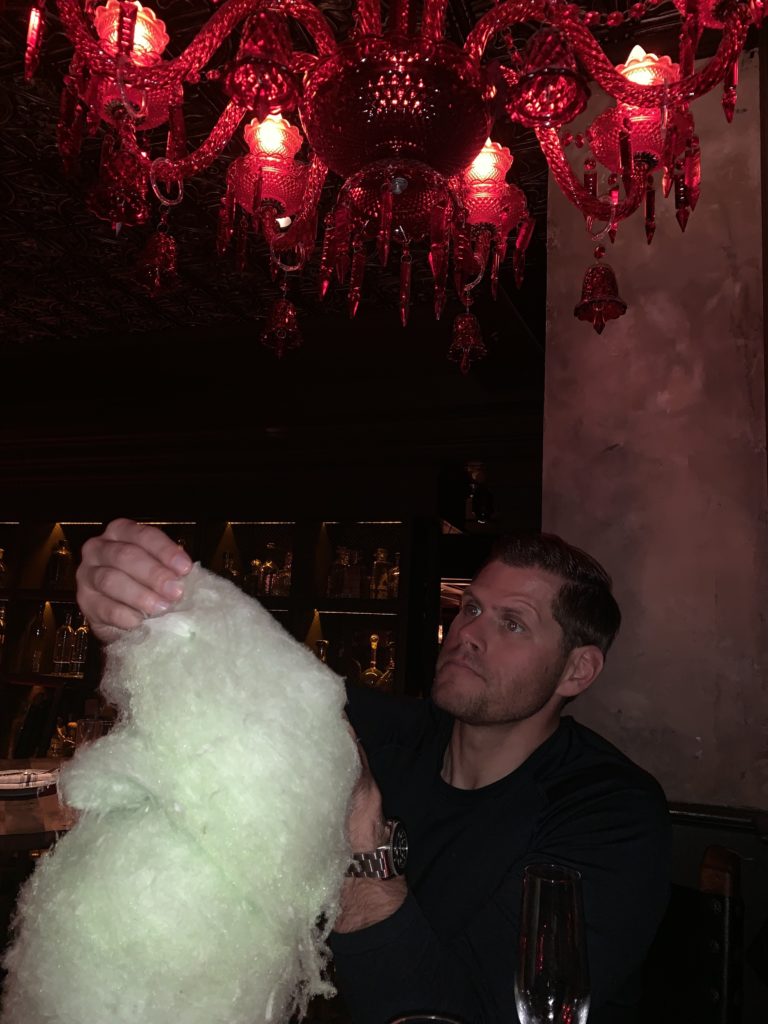 Beantown Pub (across from Granary Burying Ground) has some history for me. I had been to Boston once in the past, prior to meeting Chris, when I was going through a lot in life. I actually ended up crying in the bathroom. Haha, long story! But being there with him now just makes me smile. I had no idea that day when I was crying in the bathroom, that I would be back, with the man of my dreams. Funny how the world works, isn't it? We like to stop in here for a Boston beer and some traditional bar food.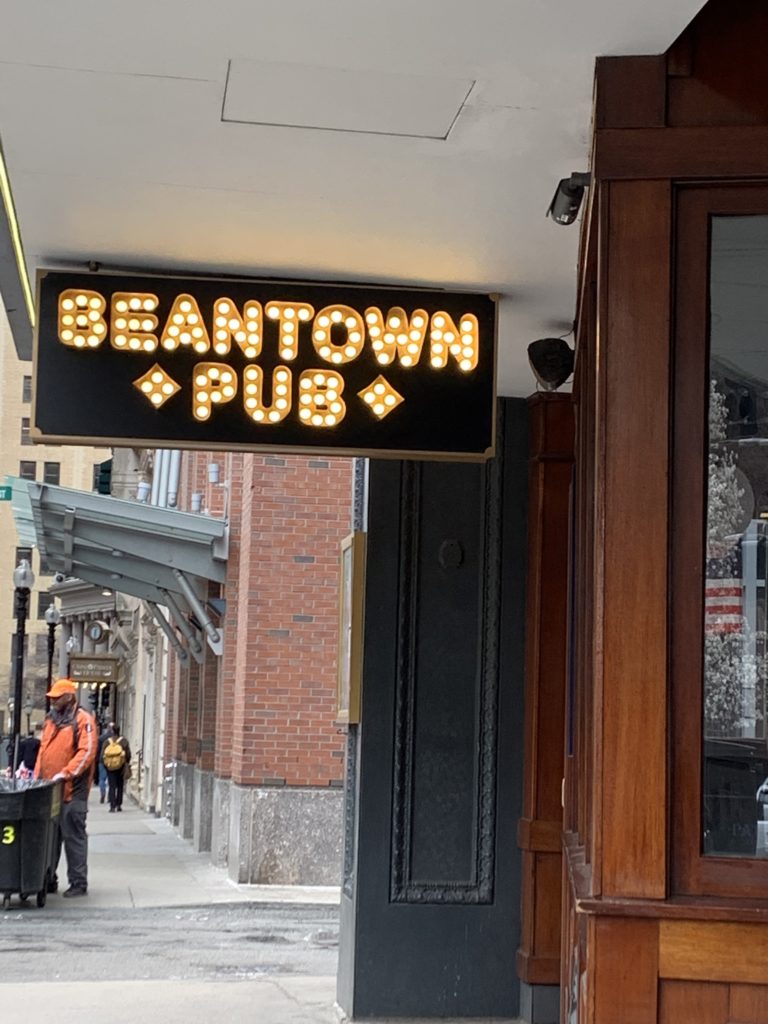 Chris had asked a local many years back, for the location housing the best clam chowder. He was told Sail Loft is where it's at! It was nearby the aquarium so it worked perfectly for lunch one day. It's the cutest little family-owned restaurant with a slightly different spin on clam chowder. It was SO good. We met the owner who was very personable and even gave us a few life tips on his way out. I love a small town vibe to any business.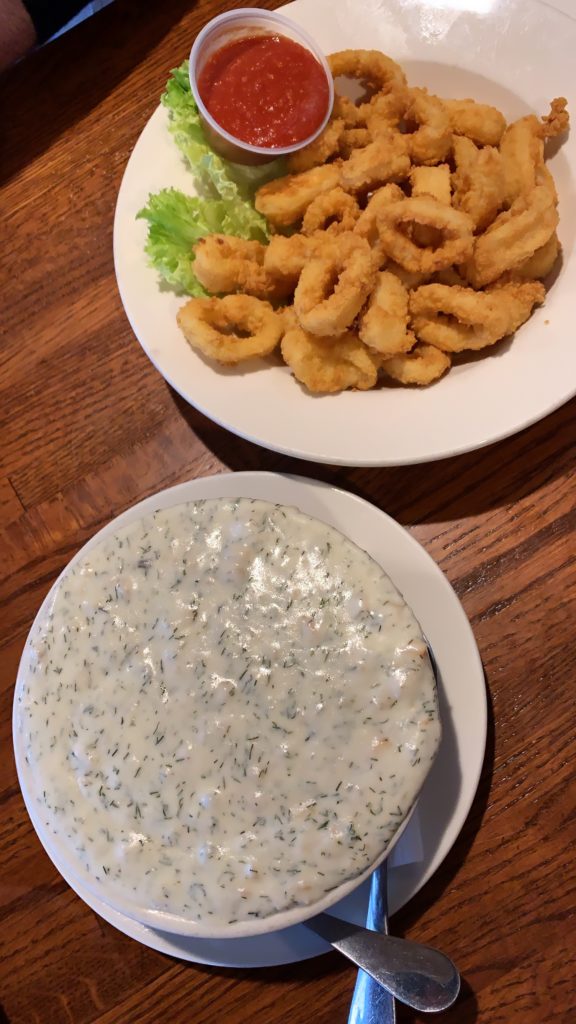 Neptune Oyster– the holy grail of restaurants in Boston. The wait is long, but the lobster rolls are available HOT (the only way I eat them) and worth it! Chris and I made it our mission to try this place during our trip because everyone talks about it. You have to put your name in at the restaurant, as they don't take reservations. We waited about an hour, but had a few drinks across the street so it was painless. The space in the restaurant is tiny; you're sitting next to other groups of people and it's a bit of a tight squeeze. However, the service is pretty quick for the amount of people they're pulling through, and the food is worth it. We tried the Neptune Johnnycake for an app and lobster rolls with fries for dinner.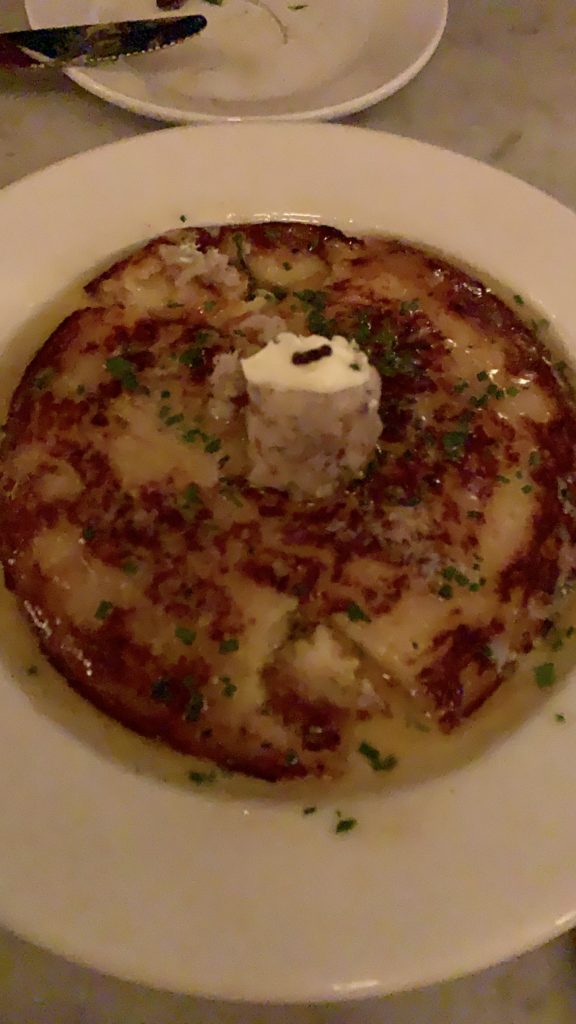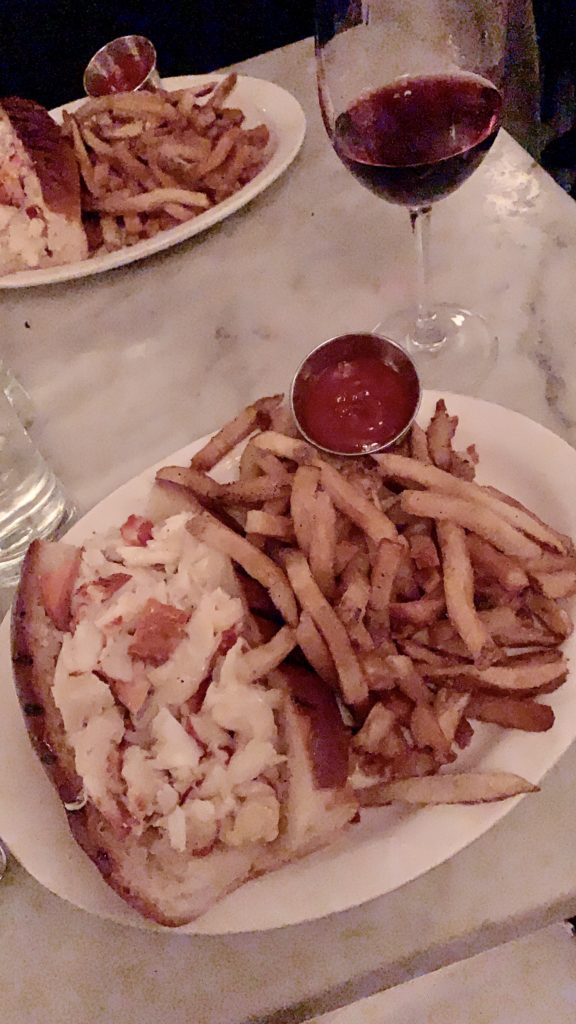 Last but not least… we don't leave Boston without a trip to Mike's Pastry. This is a long time favorite of Chris and his family. I didn't get any still shots of our pastries this time, but I assure you, you would have judged us.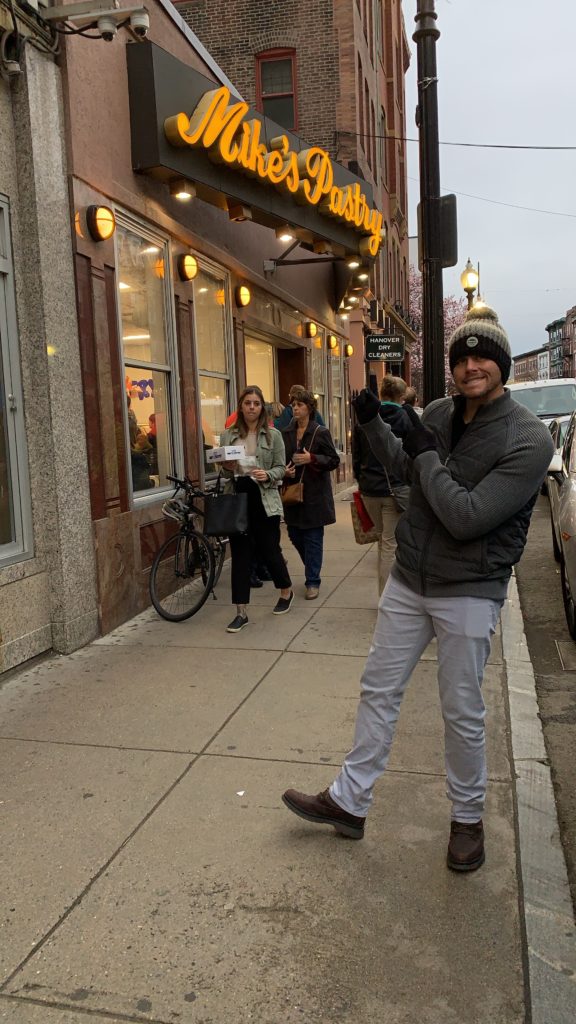 Some other restaurants that we love and some that have been recommended to us: 
Pour House (chocolate chip pancakes)
Joe's (late night nachos)
Boston Burger Co (two words: pizza fries)
If you have been to Boston, or are from Boston, leave your Boston recommendations below!