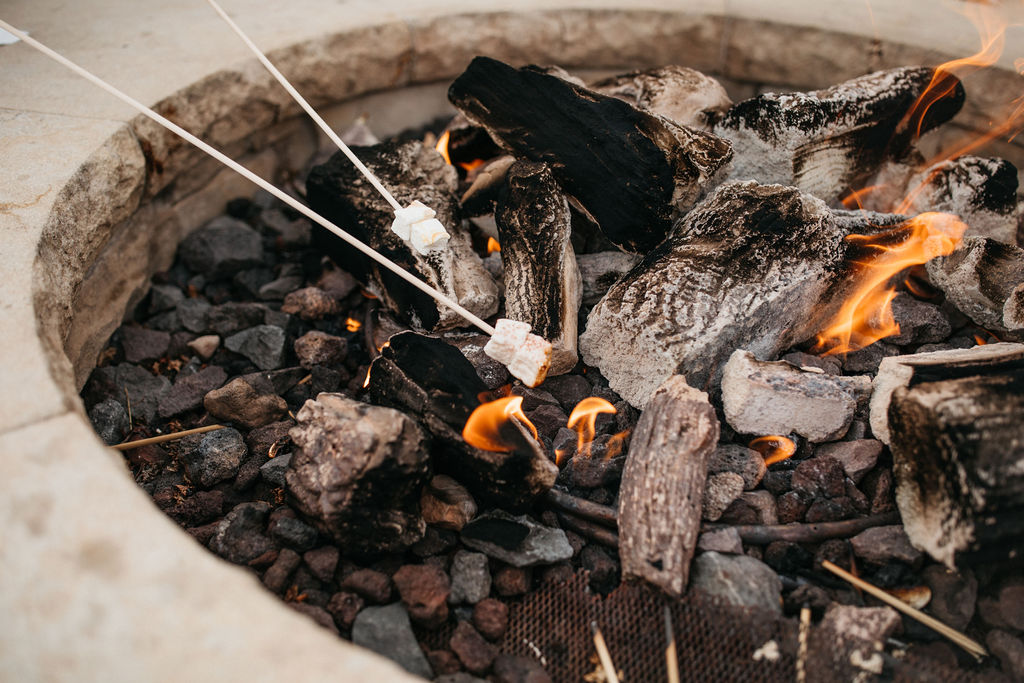 Our first vacation of 2021 was to no other than Deer Valley, UT. We traveled to Park City last year for Chris' birthday and after discovering the beauty that is Deer Valley, we couldn't wait to go back. The weather was a perfect mix of sun and snow, we couldn't have asked for better!
I'm already missing the days filled with cheese fondue and spiked hot chocolates!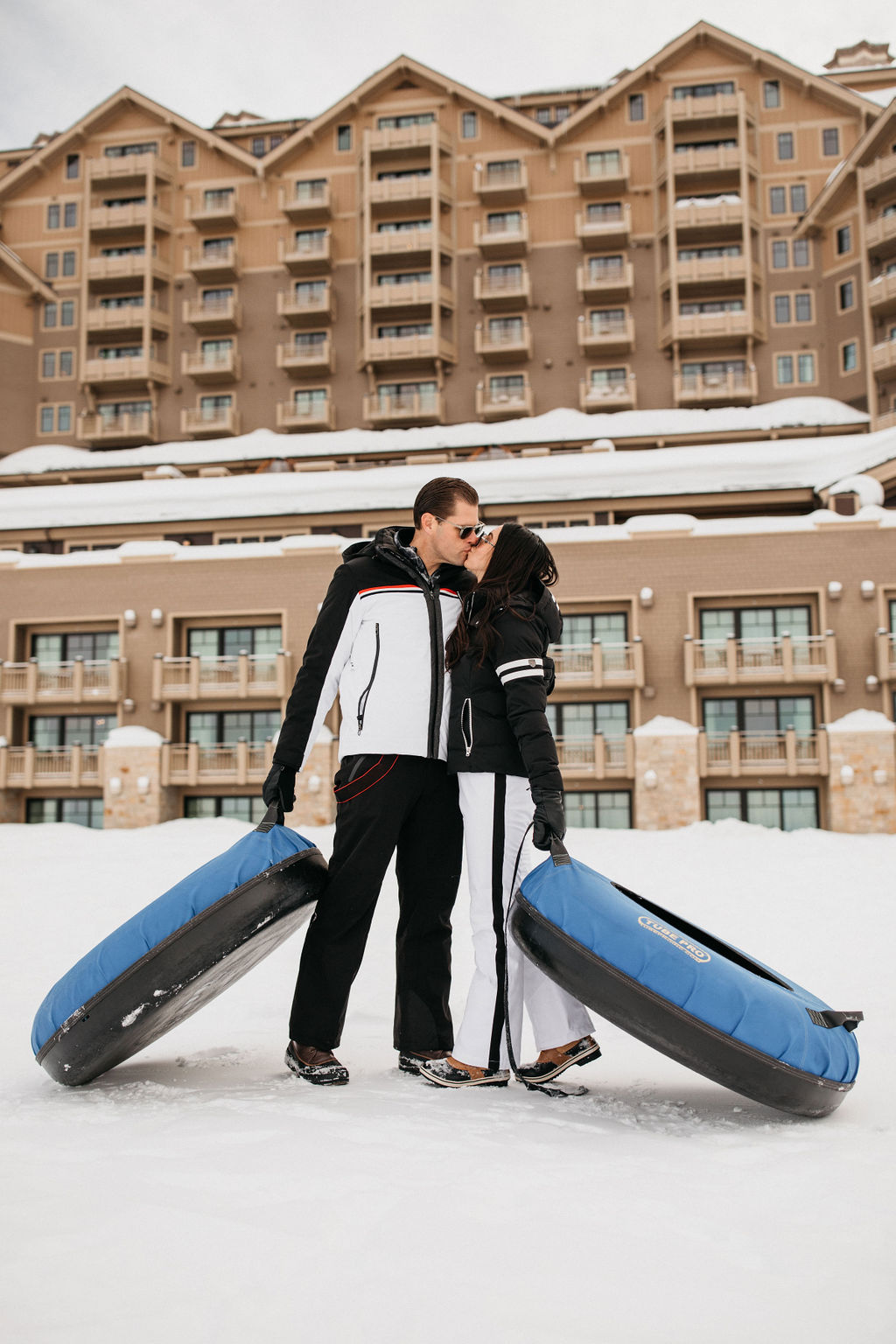 Airport to Hotel Transportation
We used Four Seasons Concierge Transportation and it was excellent. Our driver was on time, super friendly, and the entire cost is paid ahead of time so you don't have to deal with tips or confusion at the time of your pick up. They will also provide water, ice, and stops along the way as needed.
Where we stayed
Last year we stayed on Main Street and it was in close proximity to the dining and shopping in Park City, but our dream was really to stay at the Montage Deer Valley. Since our other planned travel from last year came to a halt, we used our vacation savings to splurge on accommodations at the Montage this year! Yes, it's pricey. The staff and property was worth it, however. They have the infamous Veuve Cliquot yurt on their property which is a MUST see, they offer nightly s'mores on their patio and tubing daily on property. There is shuttle service to town and the other Deer Valley hotels, plus you can use one of their cars to transport yourself during your stay, as well.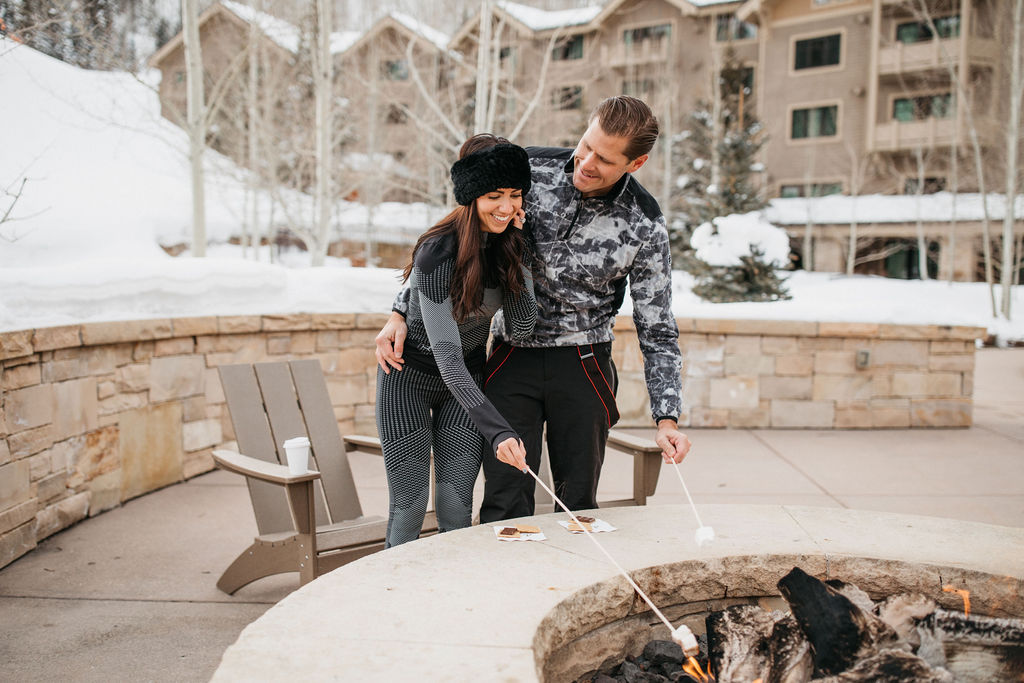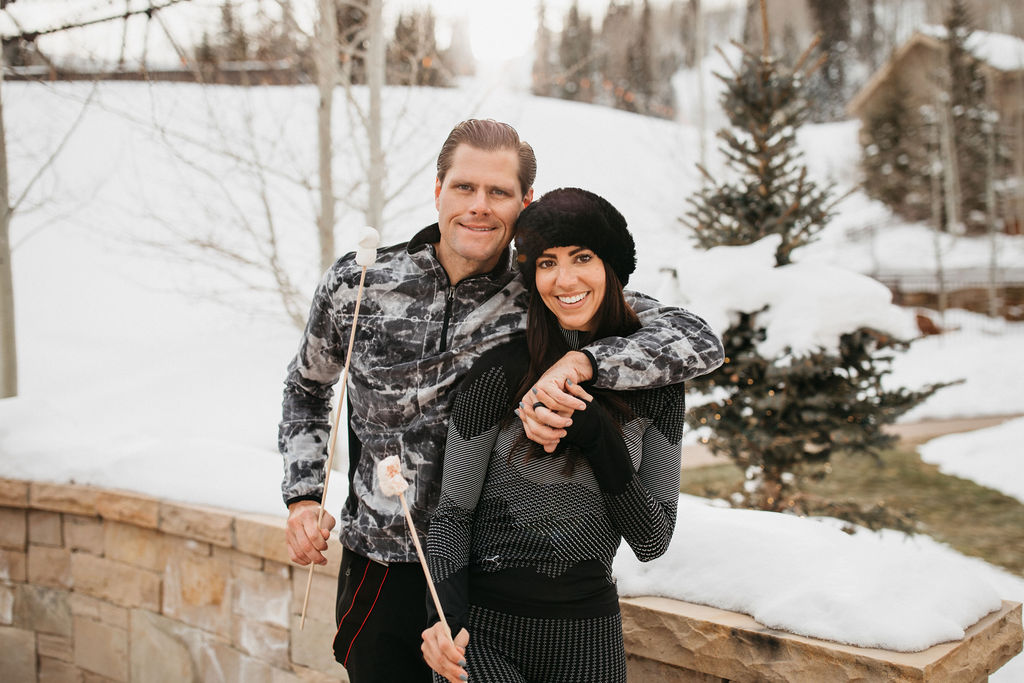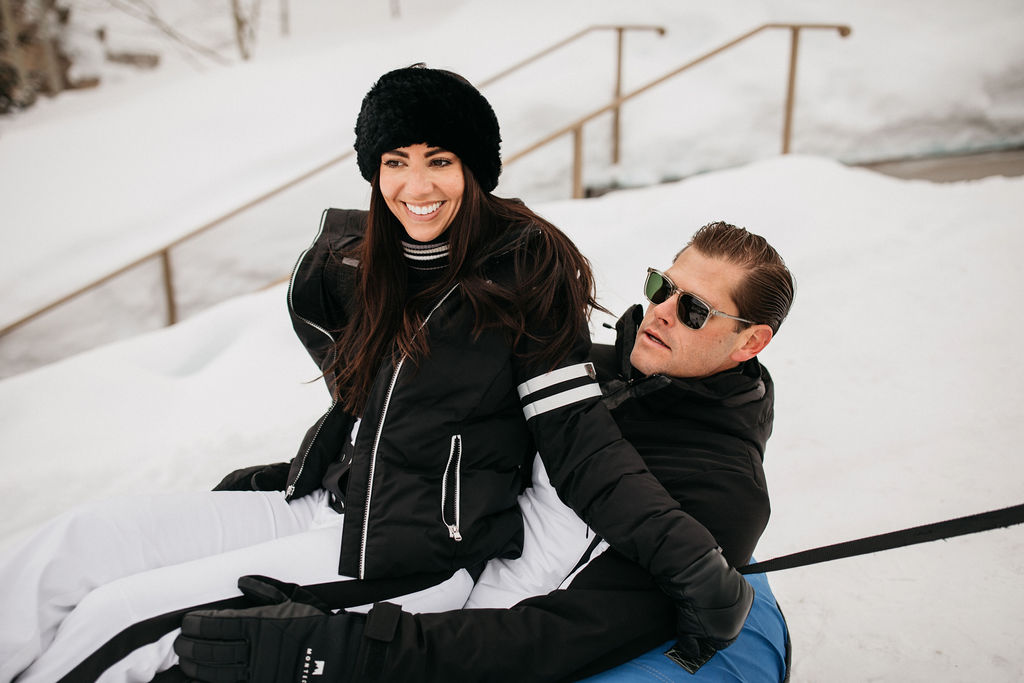 Some other amazing hotels in the Deer Valley area that I would highly recommend are St. Regis Deer Valley and Stein Eriksen. Each of these hotels offer something different and are luxurious and comfortable with ski in/out capabilities.
We booked massages during our stay at the Montage and they were excellent. The experience is a little different than in the past, due to COVID restrictions but their staff are amazing. The indoor heated pool and jacuzzi are open but steam room/sauna and locker room jacuzzis are closed, unfortunately. The lunch/drink service at the spa is also on hold, so that was a bit of a bummer, but we still enjoyed ourselves. It made it easier that we were guests at the hotel so we could head back to our room if needed.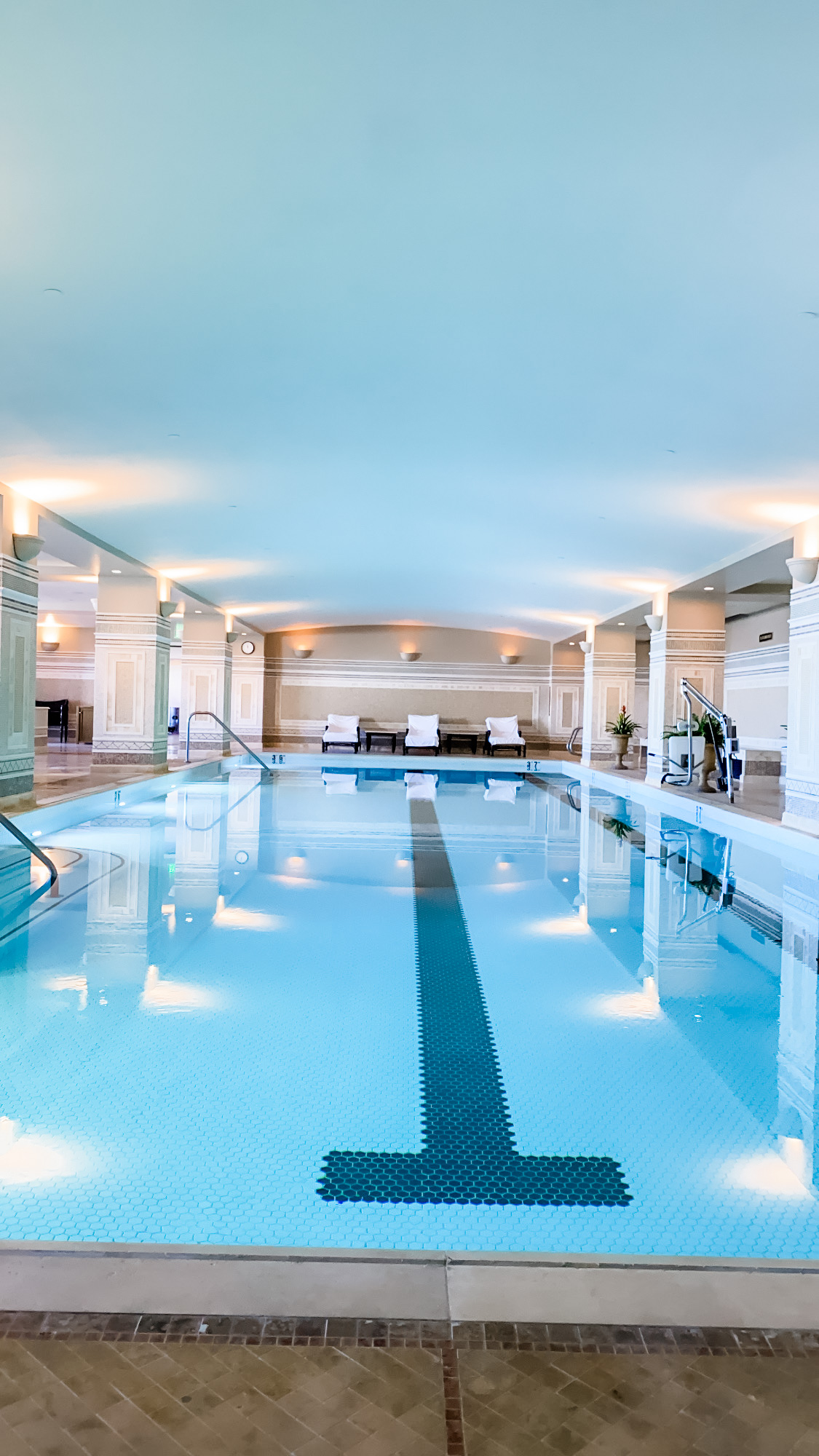 Where we ate
Stein Eriksen– excellent for après and they offer Alpenglobes for rent which I highly recommend! $200 to rent, no minimum required. They are heated, you can play your own music, and watch the snow fall around you. Try the cheese fondue, grilled cheese, and chili- they are all very special dishes! Also don't forget to order a spiked hot chocolate!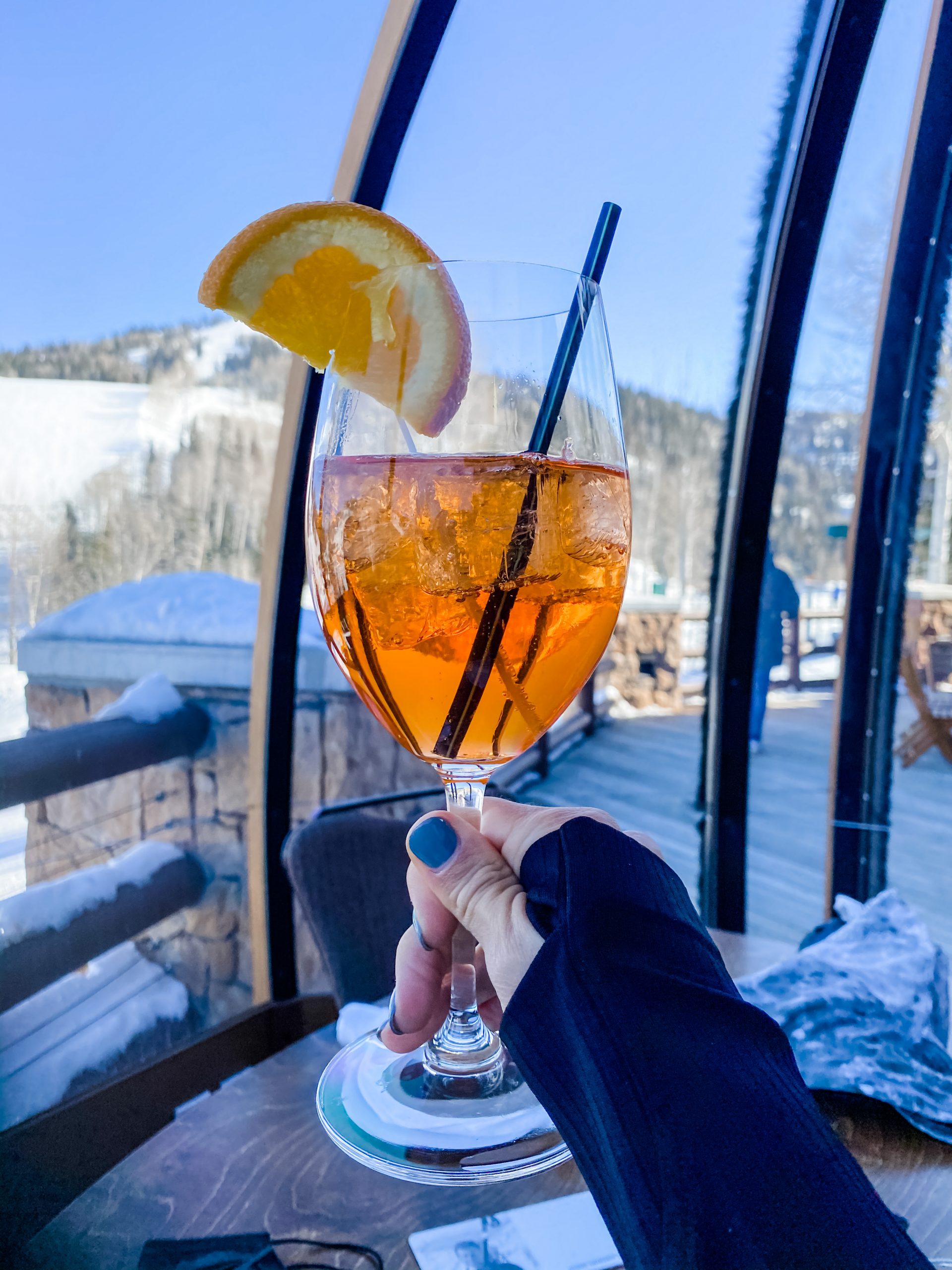 Apex (Montage)– we had Chris' birthday dinner here and it did not disappoint. The Montage has an in-house pastry chef that created this amazing cake for him as well!
Veuve Cliquot yurt (Montage)– the decor is enough to make you want to stay! It's cozy and adorable, with a great soundtrack to go with the environment. They're only open from 12-4 daily so be sure to get there on time and get a seat. Funny story- we walked in super excited, I scanned the menu for their Veuve bottle choices and don't see anything. The waitress comes over and we say "we'll have a bottle of Veuve". To our surprise, the entire state of Utah was apparently out of Veuve. I know, I know #ChampagneProblems. Of course they have other champagnes on the menu, but it was ironic being in a Veuve yurt drinking non-Veuve champagne. Get the charcuterie board and popcorn!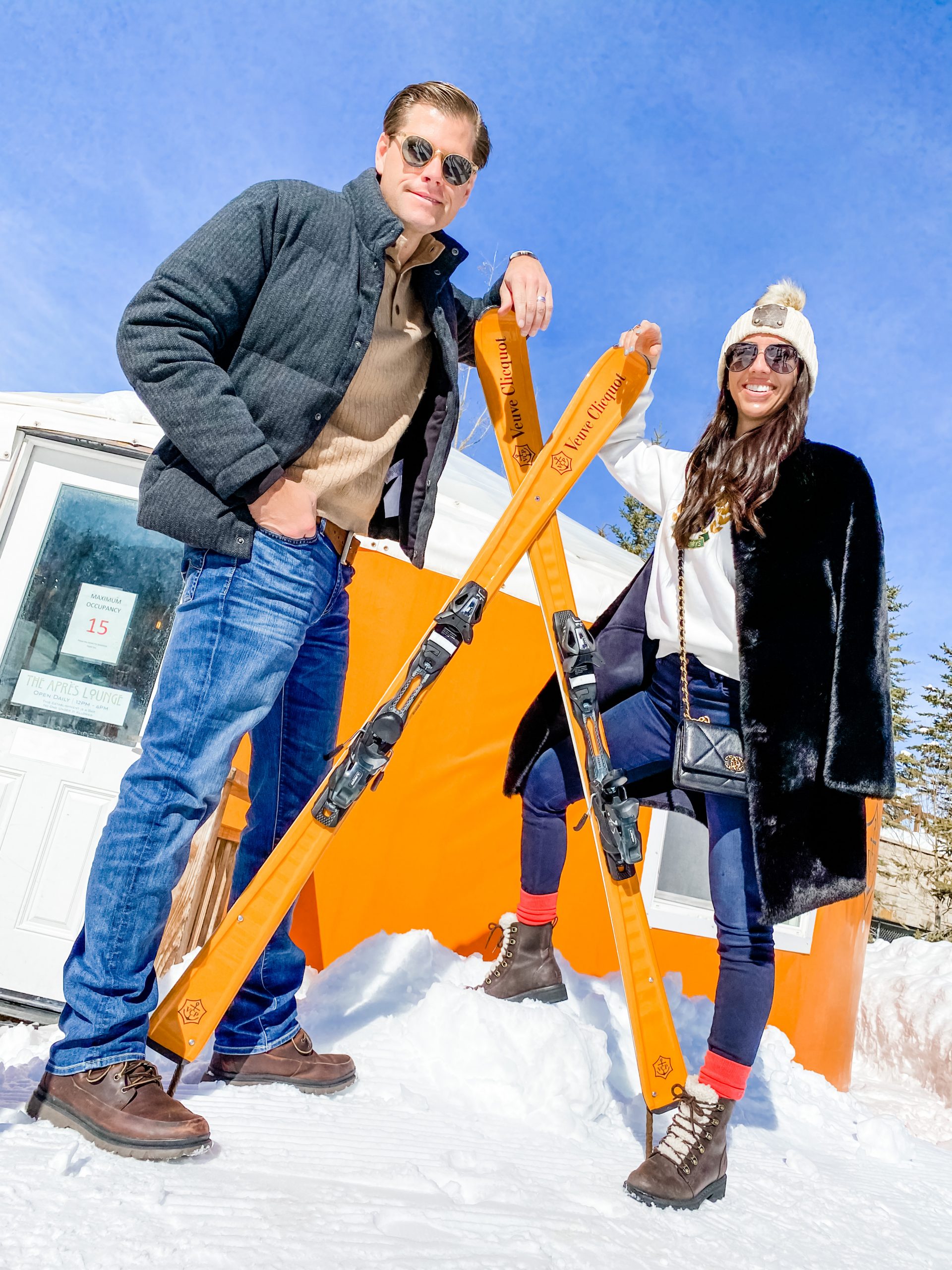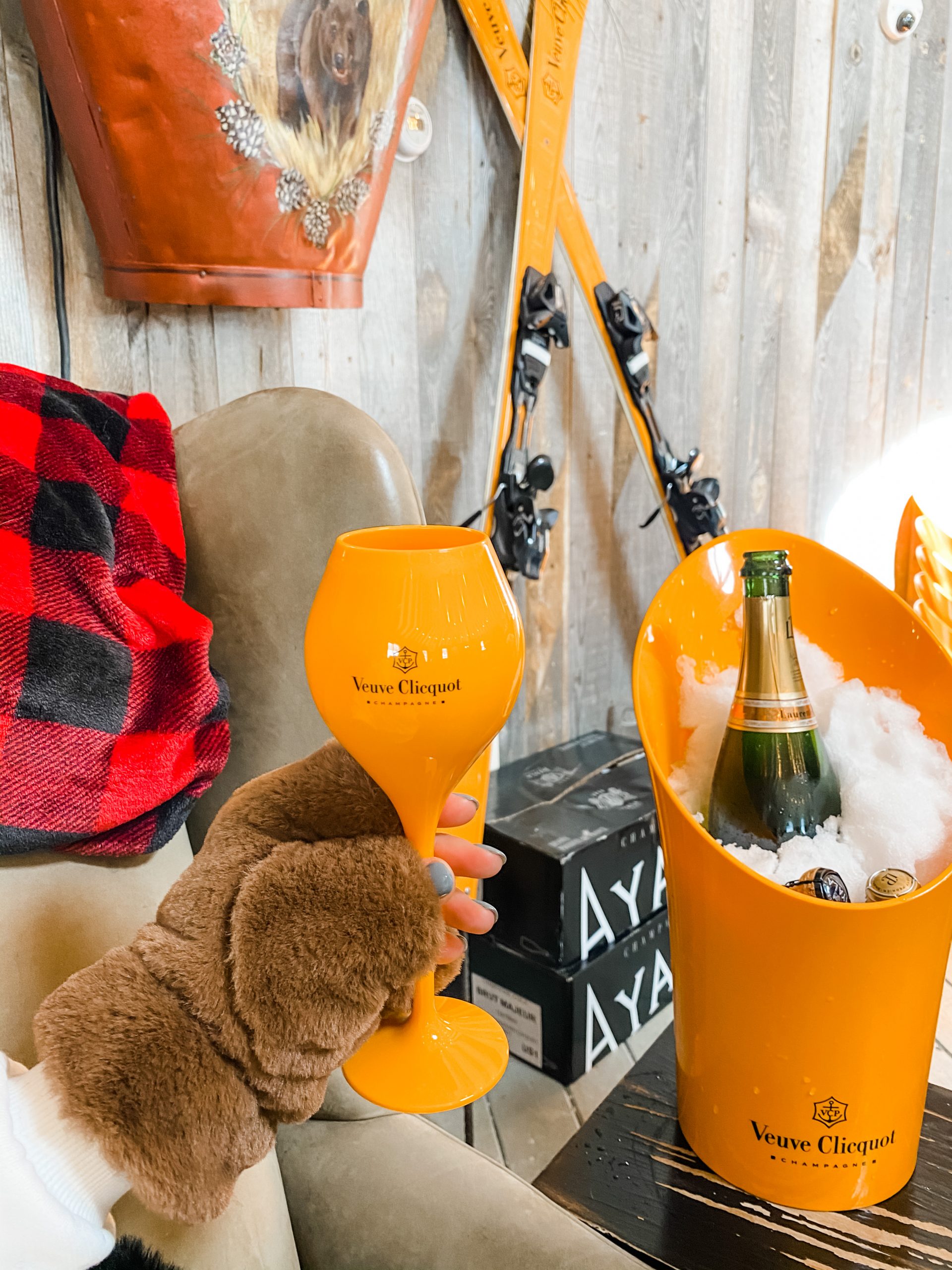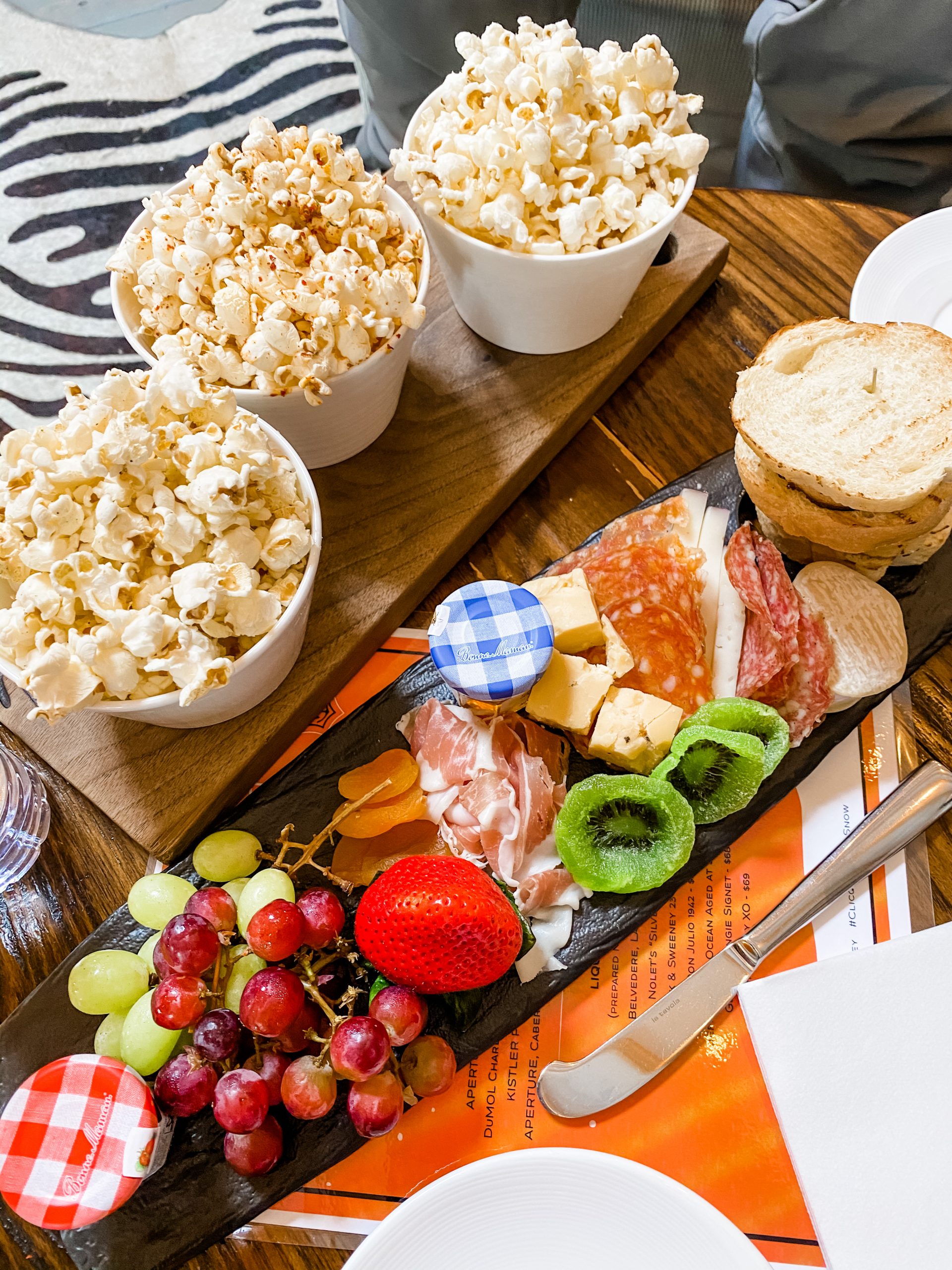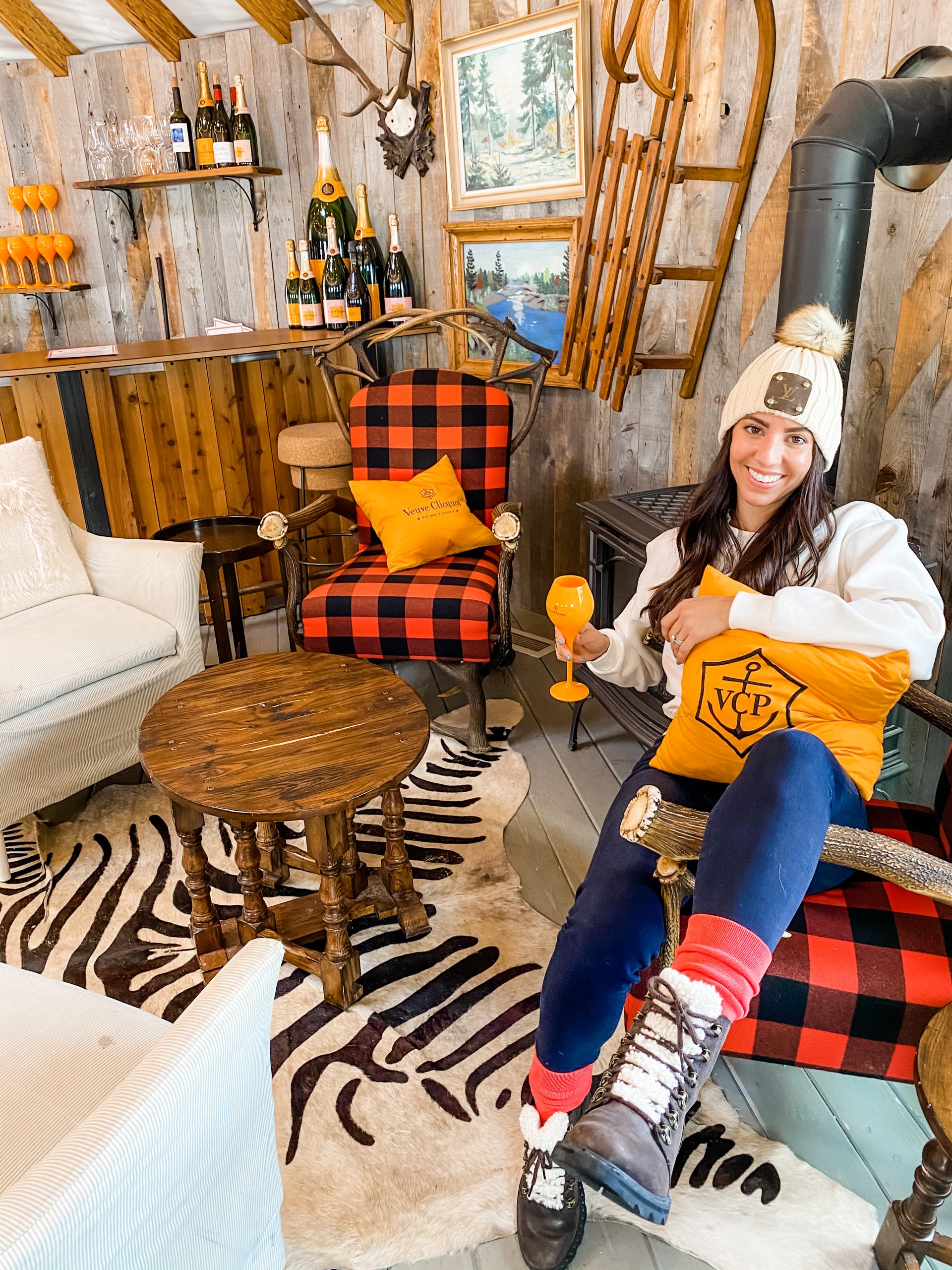 Yama Sushi (Montage)– order the ahi nachos, they are the best I've had! You can't go wrong with any of the sushi on the menu. Right now the restaurant seating is located within the Vista lounge so you'll hear the live music while dining, which is a nice touch.
Riverhorse on Main– get the lobster bisque! Such a cool venue, live entertainment is offered, make sure to book ahead of time (weeks) because their tables fill up quickly!
Five5eeds- slightly off the beaten path but SO worth it! Fresh and all natural menu here with a clean setting that is Instagram-worthy. Get the green juice, it's the best I've ever had!
High West Distillery– a must-see on Main Street. Try a whiskey flight and their soft pretzel!
St. Regis Deer Valley– ride the funicular up to the bar/restaurant and enjoy the views. It is truly beautiful! There is outdoor seating under a heated patio where you can enjoy amazing views and don't miss the champagne saber tradition at 530pm nightly! The burger is AMAZING and if you're a fan of french dishes, the Croque Madame does not disappoint!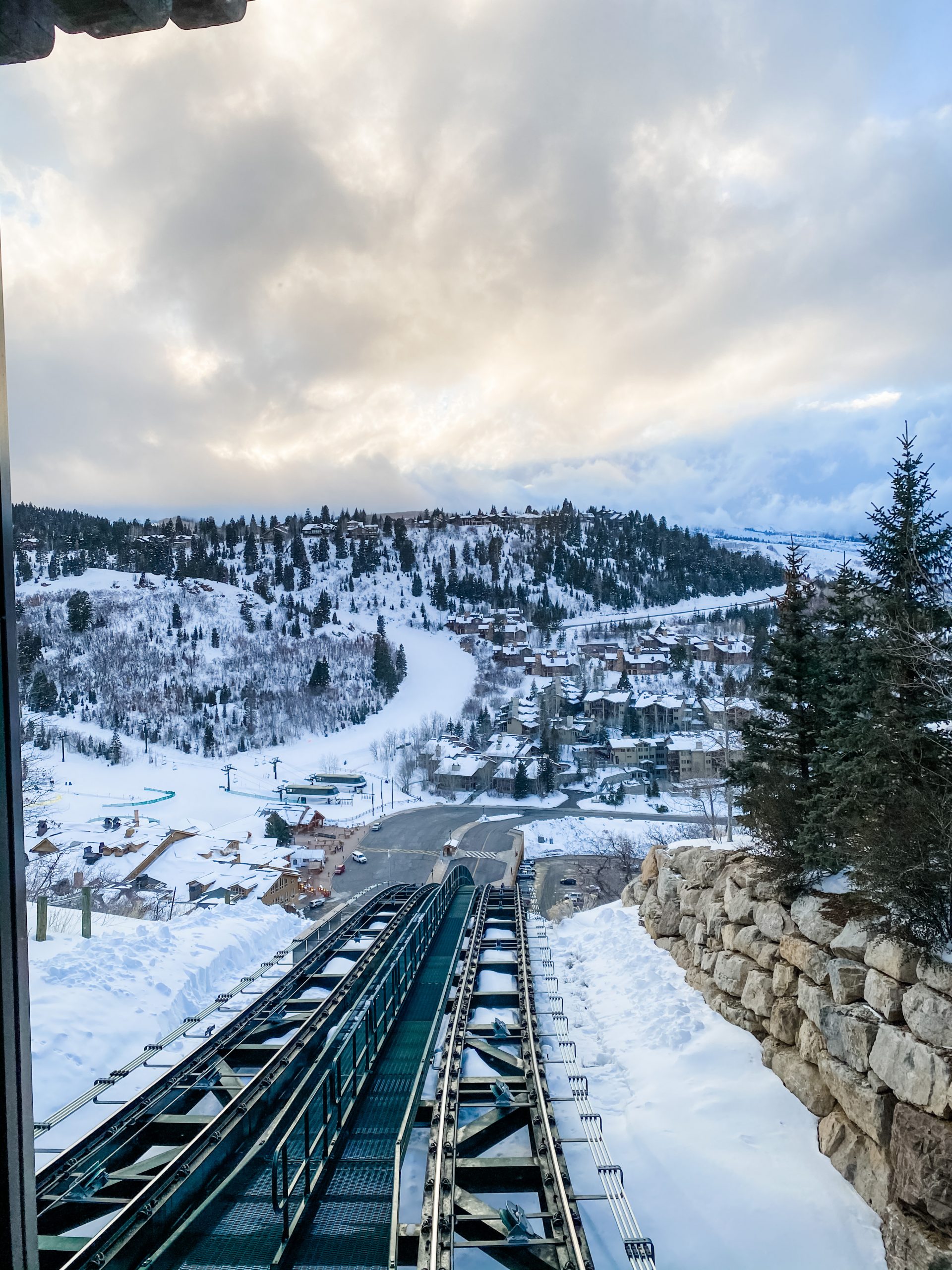 Grappa– cute little Italian place at the end of Main Street. Make a reservation ahead of time and be prepared to indulge! Super romantic for a date night.
Skiing
Deer Valley is a ski-only mountain, which I LOVE, because it means no snowboarders zooming by me while I cringe and ski at a snail's pace. They also limit the number of skiers daily. Combine this with COVID restrictions and a trip taken during the week… it was literally my dream! There were times that I looked around and didn't see one other skier!
We used Compass Rentals based out of the Montage and they were excellent. The boots were heated and it was so easy to step right out onto the lift. We took a lesson on our first ski day and it was really helpful for my anxiety levels. Good technique is the basis of everything I do in life! Chris, on the other hand, just flies down the mountain with ease.
Pro Tip: purchase your lift tickets well ahead of time, they sell out! 
Ski Fashion
Fera Style– Chris and I both sported ski outfits made by this female-owned brand and were highly impressed! Not only are their threads super comfortable, they are WARM and fashionable. I am wearing the Kate parka with Brooke stretch bib and C is wearing the Julian parka with Verbier pant + suspender. I also have the Scarlet turtleneck which was perfect for the après events!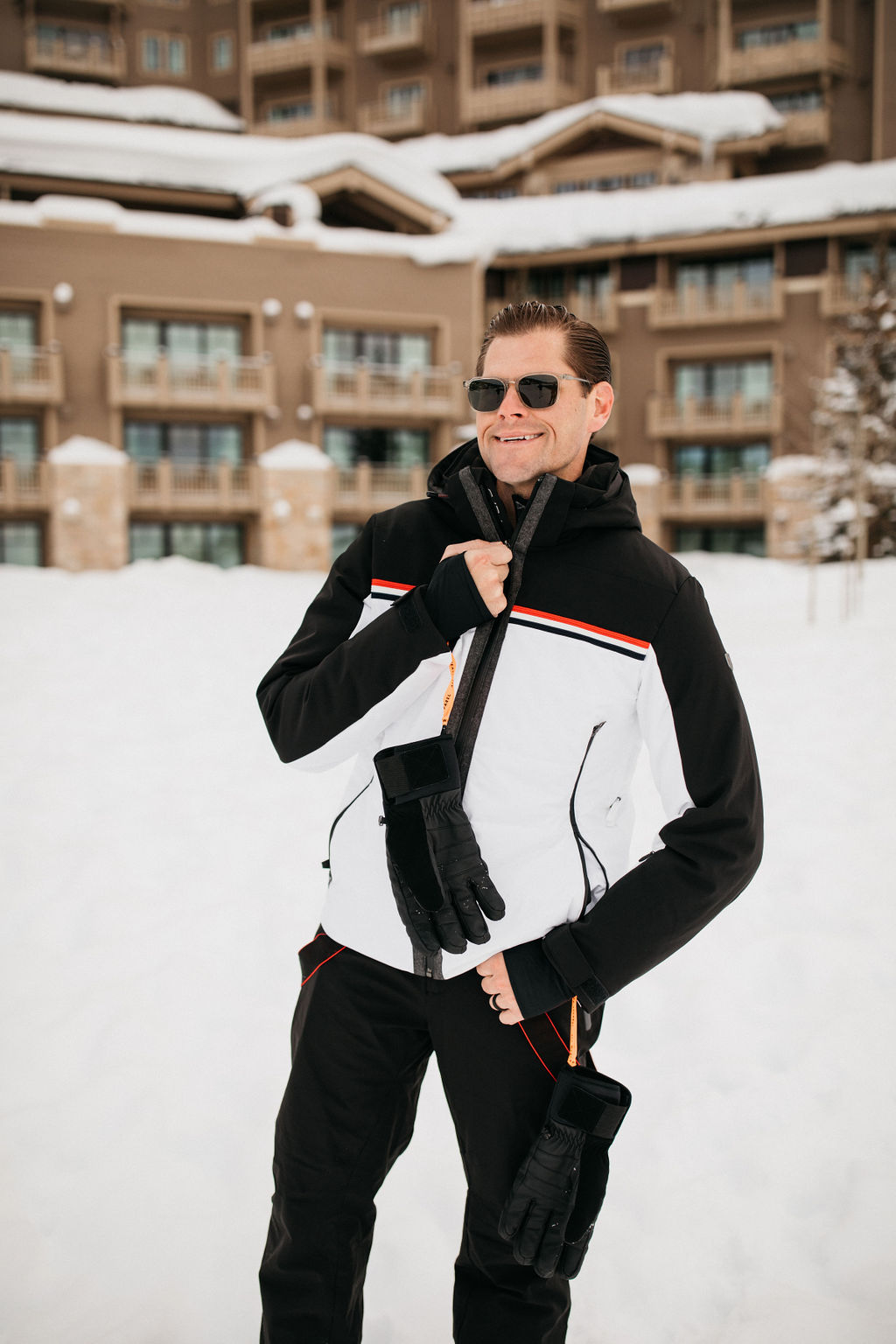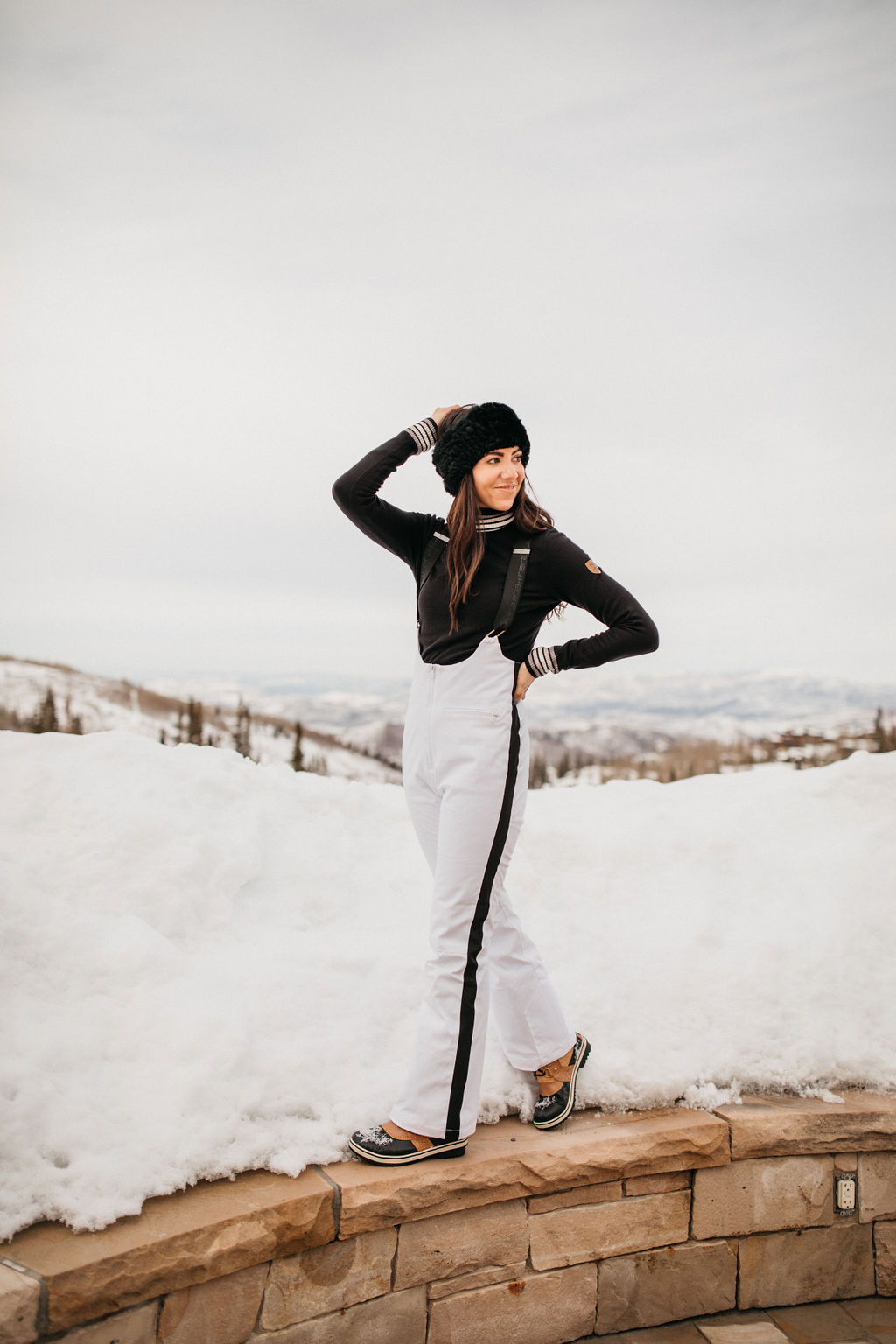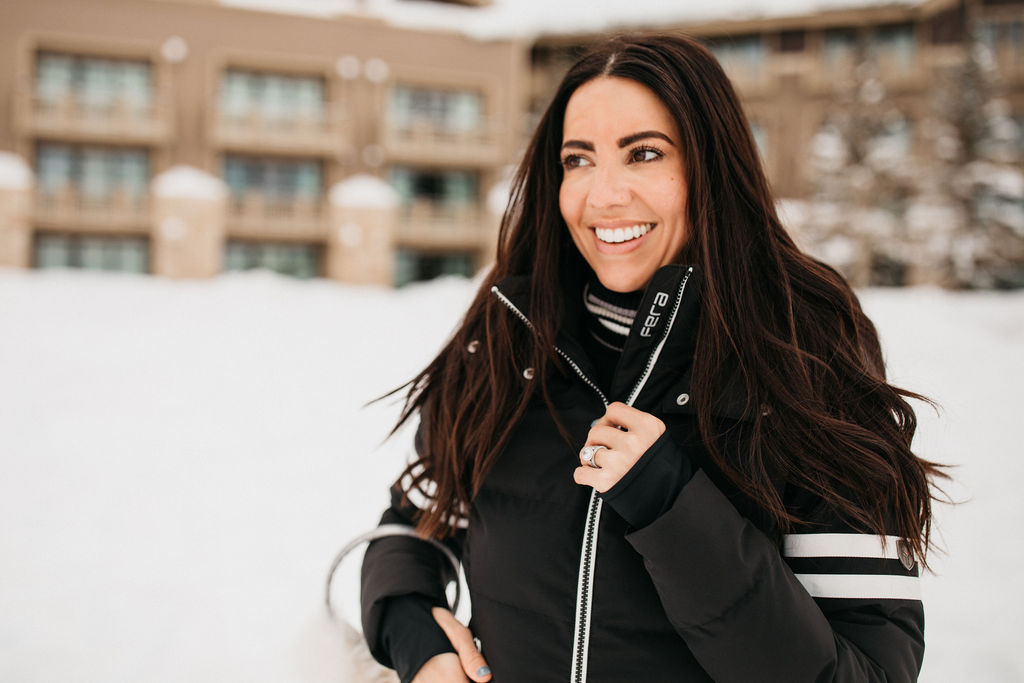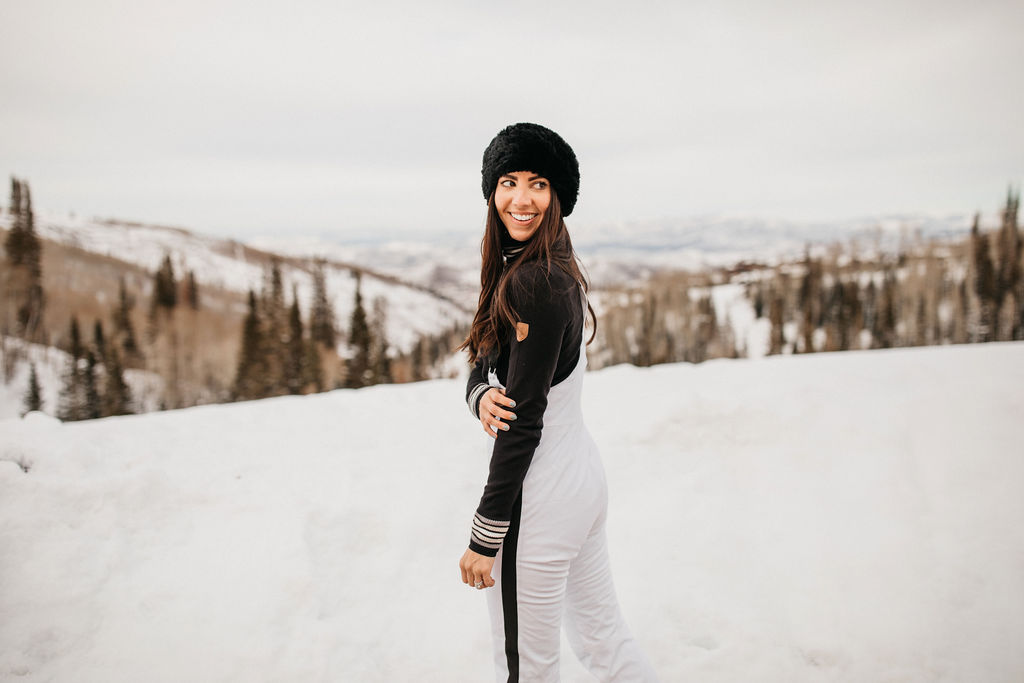 Krimson Klover– another female-owned brand based out of Boulder, CO that I tried for the first time this year! I wore the Sunrise base layer underneath my ski pants and jacket. It hugged nicely while still appearing flattering AND kept me warm. The Krimson Klover brand is run/designed/managed by women. The brand focuses on technical details and pockets galore, which was helpful for skiing but easily transitions to drinks after! Their brand is also considered sustainable due to the fact that they select superior quality, natural fibers from sustainable sources across the globe that respect animals, employees and the environment.  Quality over quantity here, for sure!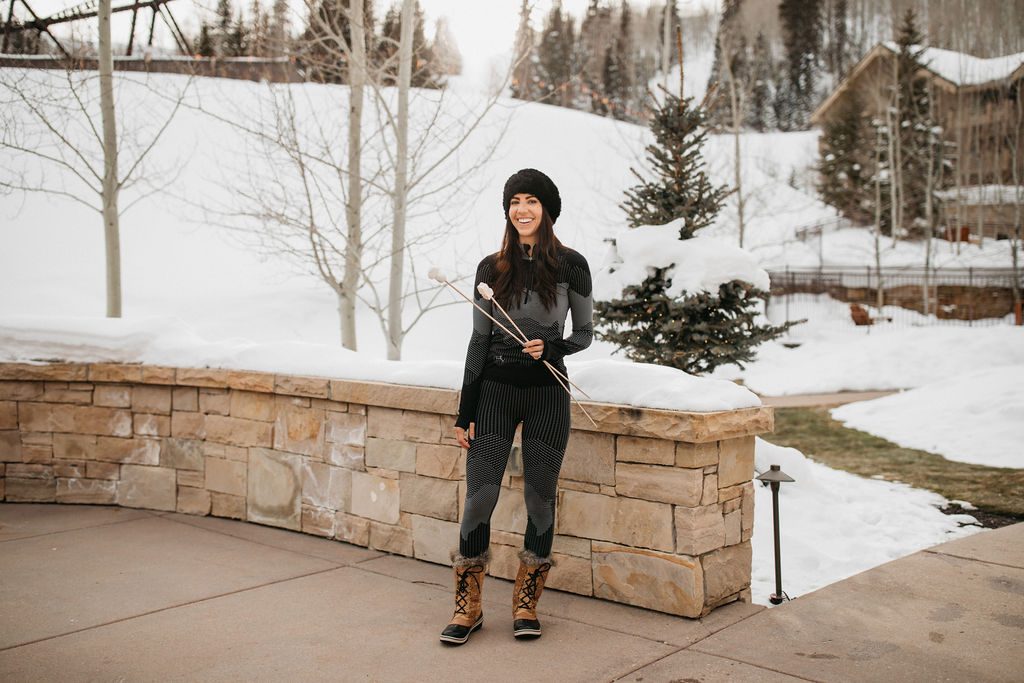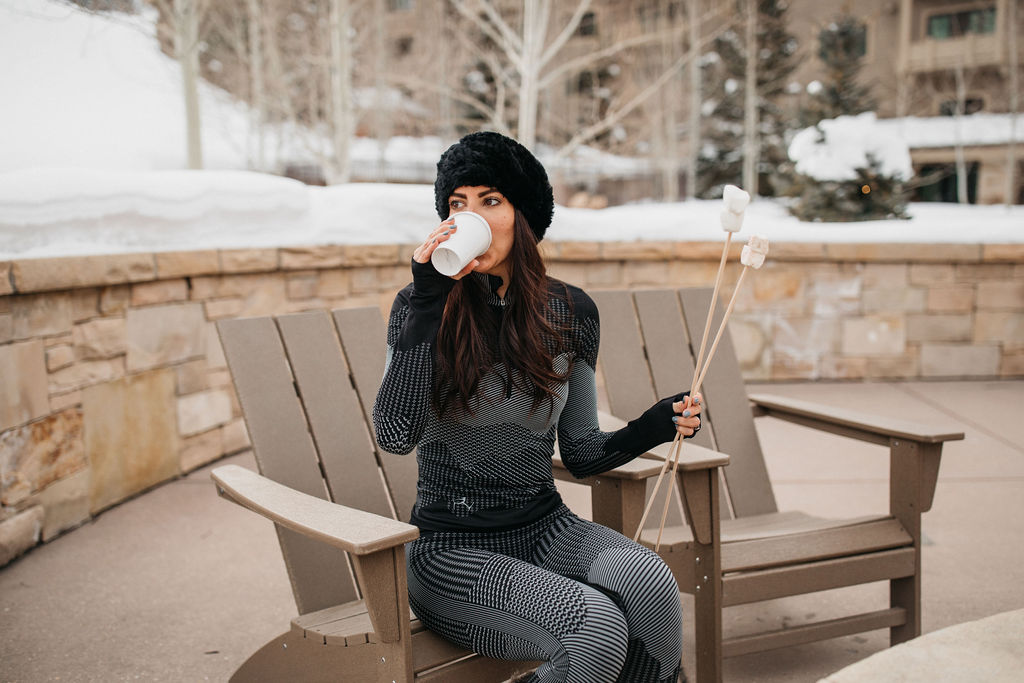 These are some of the other (IMO staple) pieces that I wore during our trip:

Where to shop
Cake- my favorite! A cool blend of trendy and classic. Rag & Bone, Isabel Marant, etc. Plus there is a cute skincare store connected where they also sell luxe pjs.
Gorsuch- pricey is the main descriptive word here but a gorgeous boutique with unique pieces. They also sell skis and helmets/goggles, etc
Free People- bright and airy store with tons of options
The Collective- amazing home decor finds plus designer denim and other unique fashion!
Pro Tip: hit up the consignment stores, you will find some bougie ski fashion for a great price!
This trip was filled mostly with food and relaxing; we needed it badly! Plus, we felt safer laying low this year given the current times. Honestly, what better location to relax and indulge than a beautiful, snowy location like Park City?! I highly recommend a trip and am happy to provide more recs anytime!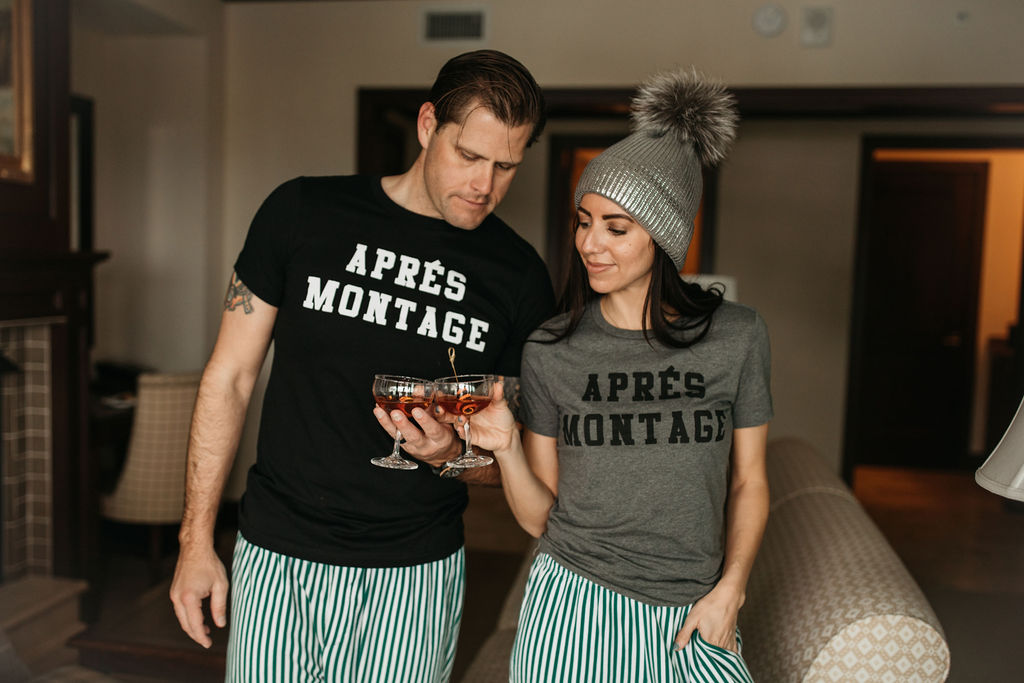 Are you a fan of snowy vacations??
Photos by Amelia Blaire